TRIBUTE OF LOVE

TRIBUTE OF LOVE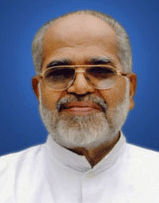 Late Rev Fr. Alexander Lobo,

A Good Samaritan priest, who gave light and life to many individuals and families while he was a Parish Priest in the Parishes.
While he was a Parish Priest, he noticed, many people in his Parishes, begging for help and compassion.
Many families on the verge of breakdown due to moral degradation, financial difficulties or misguidance.
Helping such a sinking society was not easy as a Parish Priest, who ordained specially for his religious duties first.
The job was like conducting a risky surgery on a person, against the laid down medical ethics. But boldly he bowed down like Jesus Christ, to wash his Apostles feet.
And he went on washing till his last breath.
He did not look back to see as to how many needy people whom he graciously helped, followed him but whoever came to meet him, he graciously shook their hands with smile and gentleness and responded with gratitude.
But rarely people noticed a flash of pain on his face hiding behind his smile.
Whatever he thought was just and right he executed without any hesitation and fear.
As a teacher, he knew the psychology of his students, so he very well understood the minds of his Parishioners.
His Parishioners remember him, not for his priestly duties but for the noble deeds he did to them.
Today he may not there to see the lined up crowd who came and assembled to show their last respect, but his life giving deeds witness what he left behind.
This is called
'A life begins after demise.'
He was a priest stood by his religious vows but at the same time melting down to the needy even until his last penny and breath.
A model priest to all religious and faithful, who showed in action that walking in JESUS'S footsteps is not 'bed of roses'
but sweat and blood.
May his soul rest in peace and let the memories of his noble deeds be an inspiration to all of us, to spread goodness, with a message that, 'THIS IS THE LIFE AFTER DEATH.'
- Parishioners of Moodubelle Church.