Udupi: Adani-UPCL concreted 4 roads in Mudarangady @ Rs 25.87 lac under CSR
By B Pundalika Marate

Bellevision Media Network


Udupi, 12 Jul 2018: Udupi Power Corporation Limited (UPCL) – Adani Group, which is operating 2 units of 600 MW thermal power plant at Yellur village near here, on Tuesday, July 1, today unveiled 4 newly concreted roads in Vidyanagar Colony in the limits of Mudarangady gram panchayat.
Fourroads in Vidyanagar colony measuring totally 488 meters were concreted under the Rural Infrastructure Development programme of Adani UPCL's CSR activities at a total cost of Rs 25.87 lac. The concreted roads were made available to the public through a formal inauguration made by UPCL's joint president Kishore Alva and Mudaranad gram panchayat president David D'Souza, in the presence of panchayat members and the local residents. Vidyanagar Colony's 2nd, 3rd, 4th and 5th cross roads were concreted under the CSR programme.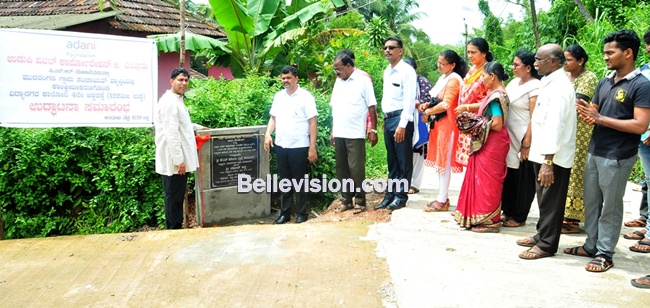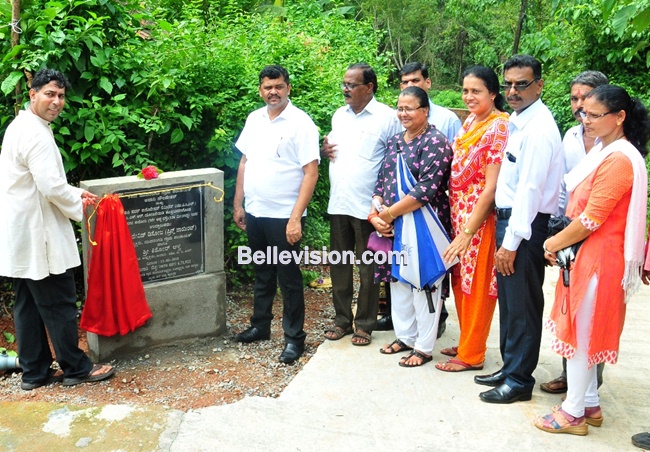 Kishore Alva spoke on the occasion and informed that based on the requests given by UPCL plant's surrounding 7 GramaPanchayats to the District Administration for village development works, Adani UPCL earmarking a separate CSR fund, has declared CSR Grant worth Rs 22.73 crore for executing the infrastructure development works in 7 gram panchayats over a period of 3 years. In the declared CSR grant of Rs 4.65 crore to Mudarangady panchayat, Adani UPCL has completed 10 development works worth Rs 1.13 crore and the development of 4 major roads worth Rs 1.29 crore are in completion stage, which would be soon made open to the public, Alva added.
He further informed that majority of the infrastructure development works executed under declared Adani CSR grant includes road development works and this has resulted in addressing the grievances of villagers and vehicle riders about the Kachcha roads, especially in the monsoon.
Informing that the works identified by gram panchayatss in their Kriya Yojana for the year 2017-18 would be soon taken up for the execution, Alva said that the contract for development works to Santoor Brahmasthana Road and development works to Pilar Church worth Rs 70 lac have been already awarded. In addition to the committed CSR grant, the company is initiating the Mainda lake rejuvenation work worth Rs 1.50 crore very soon, Alva added.
Welcoming the village development works initiated by Adani UPCL under CSR programme, David D'Souza thanked on behalf of panchayat members and the villagers.
Jayanti Poojarthy, vice president of Mudarangady panchayat, Anil Kumar, PDO, Shobha Fernandes, Vinoda Poojary, Lucy Mathias, Shivaram Bhandary, Jessica D'Souza, Sukumar Shetty, members of panchayat, village accountant Shivaram, Girish Navada, AGM, Ravi R Jere, senior manager of UPCL, Vineet Anchan, Sukesh Suvarna and Anudeep Poojary from Adani Foundation were present on the occasion.