RACE2IAS–first Civil Service model exam in India & coaching launched in Qatar
By Jerald D'Souza

Bellevision Media Network


Doha/Qatar, 05 Jul 2018: Paideia Middle East and RaceSolutions has launched India's first Civil Service model exam and coaching for school students from Class XI to Class XII to Qatar this year. The examinations are conducted in the same spirit and pattern of the actual Civil Service exam of UPSC. This examination and associated online coaching provides students with a lifetime opportunity for a friendly encounter with students in the Prelim, sharpen their talents and prove their mettle at the Main stage and then interact during the final interview with some of the stalwarts and high profile officers from Civil service in India.
'The prelim exam shall be conducted in Qatar during the month of October and Main exam will be conducted in January and final interviews during March 2019,' said Jinto Mathew, managing director, Race Solutions and director of Paideia Middle East.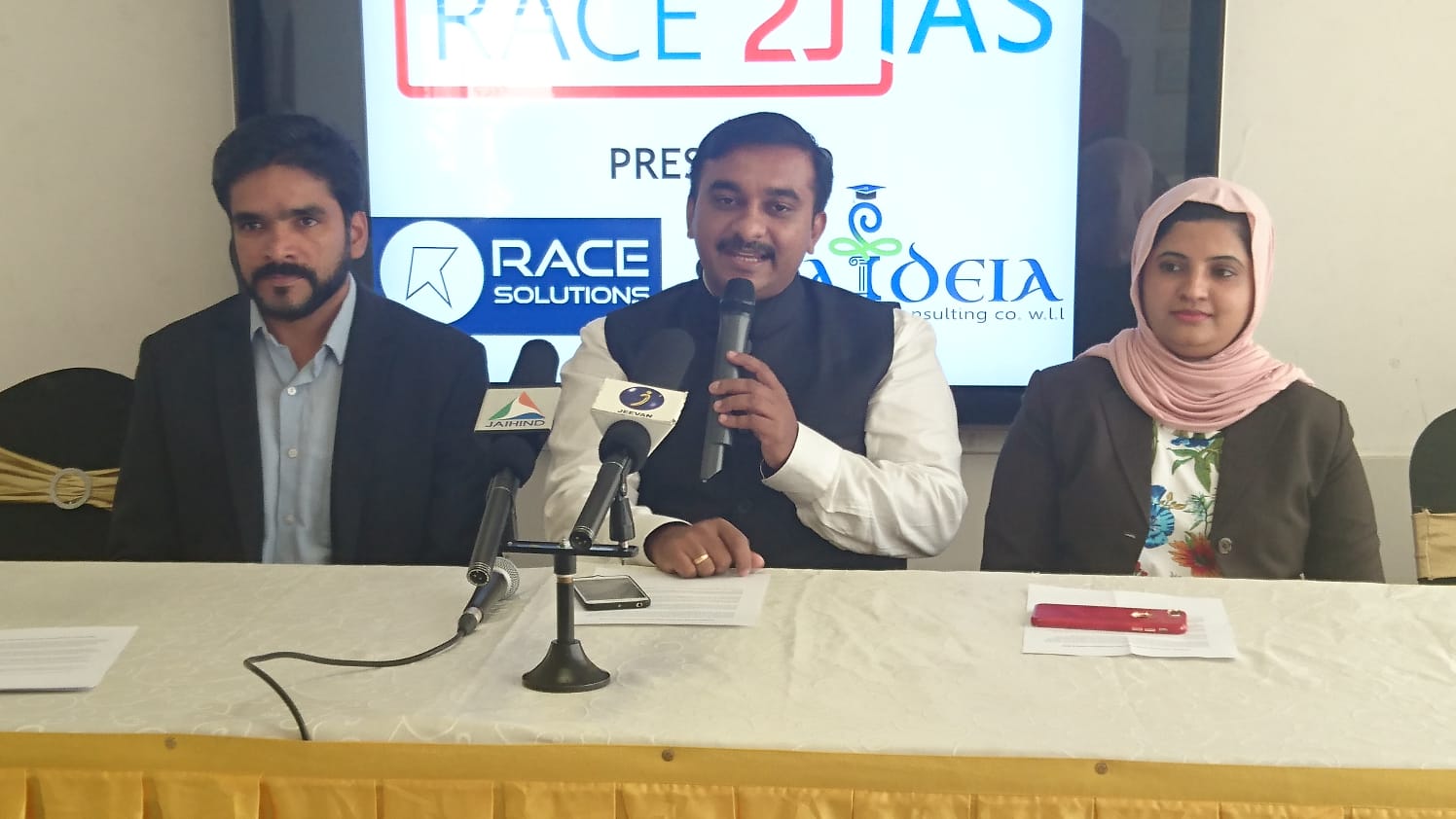 He also said that for the students who enroll for the exam shall be provided with regular online coaching and physical workshops also shall be provided, the participants shall also get chance to interact with famous Civil service officers in Qatar.
The initiative will help students to know the fundamentals of civil service preparation at an early stage of education, to overcome the fear of competing on a bigger stage, providing a new dimension in academics and learning and to nurture an idea about India and its administration.
The exams will be conducted in 2 categories, first for students from Grade 6 to Grade9 and second category for students of Class X to Class XII. Exams in Qatar will be conducted at different Indian schools.
'Presently, we are receiving overwhelming response from parents, students community as well as from Indian schools management for such a noble initiative,' said Sabeena M K, director marketing, Paideia Middle East. Students can register for the program online at www.race2ias.com
The press meet was attended by Jinto Mathew, Juttas Paul, Allen Williams and Sabeena M K.