Doha: Swizel Pereira crowned May Queen – 2018 hosted by Goan Welfare Association
By Jerald DSouza

Bellevision Media Network


Doha/Qatar, 20 May 2018: The Goan Welfare Association (GWA) has been the face and voice of Goans living in the tiny oil-rich country of Qatar for the last 18 years without any doubt. It's led by inimitable Simon D'Silva, the Association, since inception has joined hands with charitable groups such as CRY and CARITAS and has rendered yeoman's service in nurturing Goan culture and spirit among the large number of Goan expatriates. On a larger note, the Association has always been in the forefront of reaching out to various causes back home, thus setting a shining example to all. It is therefore, not astonishing to see them host events with great aplomb and success for nearly two decades.
The Association is known not only for meticulous planning but also perfect execution and the annual May Queen Ball has been a true example for this.
The full-house Giwana Hall in Radisson Blu Hotel went berserk in applause and burst into celebration as sizzling beauty Swizel Pereira was crowned the 18th May Queen by bollywood actor Milind Gunaji in the august company of stunning actress Palomi Ghosh, Goan Welfare Association president Simon D'Silva, chief guest Luizinho Faleiro, MLA and former chief minister of Goa, guest of honour Antonio Tanger Correa, Ambassador of Portugal to Qatar and GWA members on Thursday, May 10.
Swizel was perhaps the best choice to be the 18th May Queen as her wisdom matched her confidence and dazzling smile. Swizel walked away with fabulous prizes including gold necklace by Marhaba Jewellers, Westar wrist watch, gift hamper of perfumes and facial vouchers, Doha-Kuwait-Doha airline ticket by Cleopatra Travels, two nights stay and dinner for two at Grand Hyatt and gift voucher by Apparel Group.
While bold and beautiful Bakhita Souza Ferrao was crowned as first runner-up. She won gold necklace by Prakkat jewellers, Westar wrist watch, gift hamper of perfumes and facial vouchers, overnight stay and dinner voucher at horizon manor hotel and gift voucher by apparel group.
Second runner-up was Shubra Bedi who walked away with a gold chain by Zaiba jewellers, overnight stay and dinner vouchers at horizon manor hotel, Westar wrist watch, perfumes gift hamper and facial vouchers and a gift voucher by apparel group.
The grand gala traditional 18th May Queen ball organised by Goan Welfare Association in collaboration with orbit events and marketing at Radisson Blu on May 10 was a grand success and delivered on its promise of exhilarating music and spectacular performances laced with fun, frolic and excitement. The event is much awaited every year and this year was not much different. It was patronised by not only local guests but also guests from GCC countries, Portugal, UK and India. In the last 18 years if anything has been synonymous with Goa and Goans in Qatar, then it has to be the annual May Queen Ball. The compere of the evening was Updesh Swar who set the ball rolling with the band in attendance Forefront with the Konkani song Tuzo Mog originally done by goa's nightingale Lorna. As the evening wore on the dance floor at couple flooding in huge number, eligently dancing to ballroom, cha cha cha, swing and jive.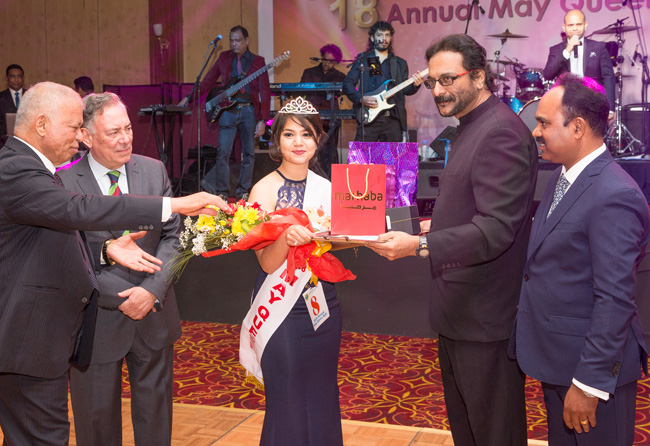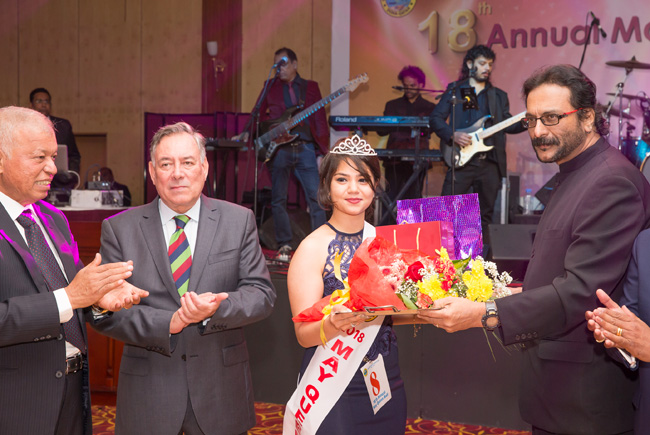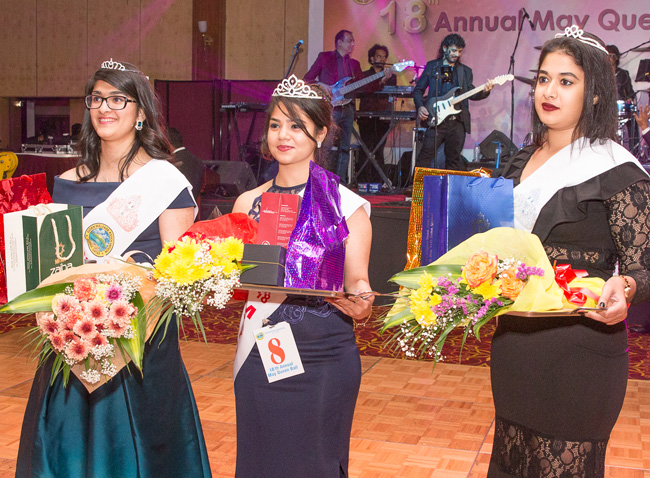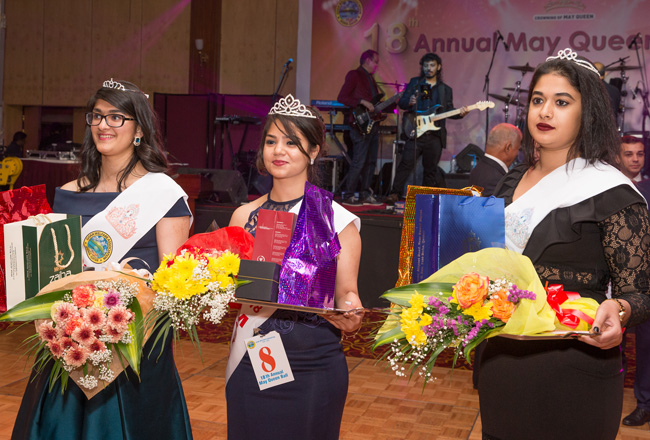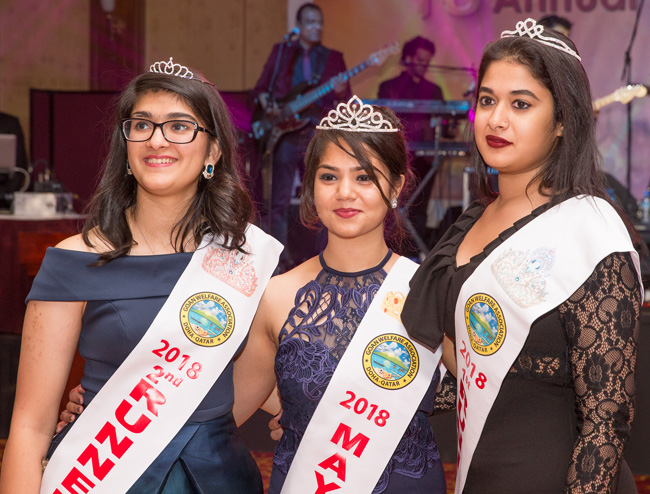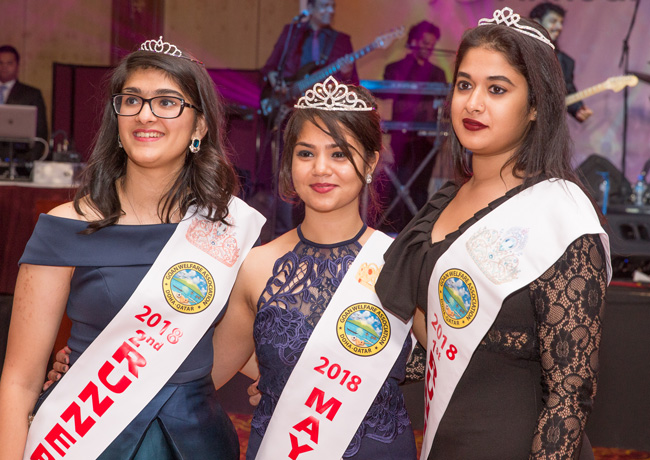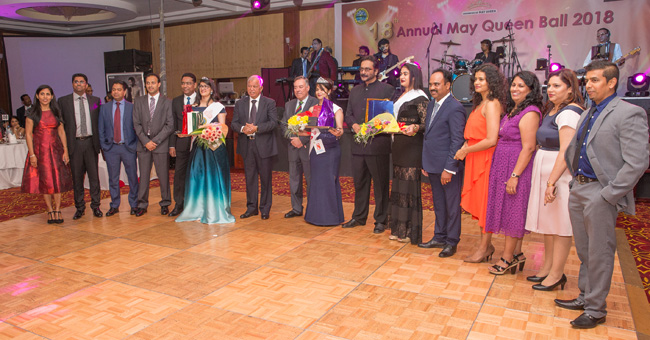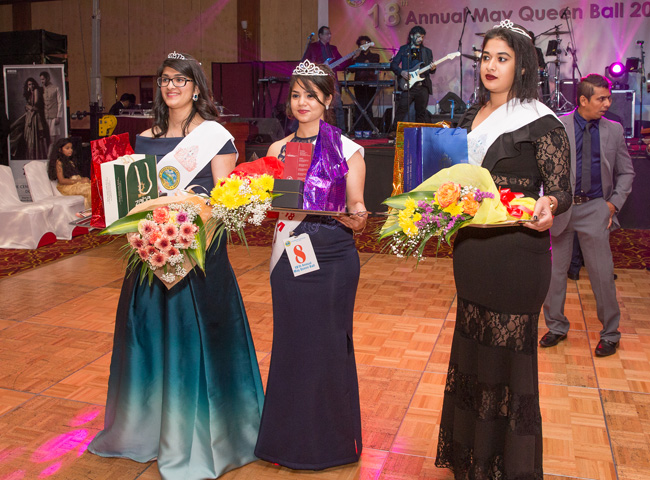 This year was different with the chief guest Luizinho Faleiro, guest of honour Antonio Tanger Correa, Milind Gunaji, Palomi Ghosh, Bardroy Barretto and Glen Barretto, all were escorted by GWA president Simon D'Silva and members of the Association to the traditional Portuguese Marcha De Fountanhan.
Two global Indians responsible for transforming the world has been lifted as most powerful icons of the middle east, successful businessmen, socio-cultural activities, winners of Bharat Samman award were Hassan Abdul Karim Chougule and Syed Mohammad Sabih Bukhari were felicitated by Antonio Tanger Correa and Luizinho Faleiro with the presence of other dignitaries.
Antonio Tanger Correa expressed his happiness and thanked GWA and Simon D'Silva for inviting him as guest of honour. He spoke about long association of Portugal and Goa and how he was instrumental in setting up the Portuguese consulate in Goa. He said that event like this helps promote Goan culture and music amongst other communities.
Chief guest Luizinho Faleiro spoke about the yeomen services GWA are doing back home in India by helping the needy. President Simon D'Silva in his address thanked all the sponsors, guests and well wishers who patronise the may queen ball for the past 18 years. He also said next year it will be bigger and better and more surprises for the forthcoming May Queen ball to be held on April 25, 2019 due to Ramada Festival. Milind Gunaji spoke about his association with Goa as his mother is from Ponda, Goa. He said this event brought his childhood memories of Goa. Palomi Ghosh jammed up with Forefront band and stole every ones heart by singing her own rendition of the famous song Bebdo.
Doha's favourite and ace DJ Glorio played some scintillating dancing numbers. There was hardly anyone who could resist the temptation from storming to the dance floor and celebrating the evening.
There was a grand release of national award winning film Nachom-ia Kumpasar audio CD for global distribution by Antonio Tanger Correa, Luizinho Faleiro in the presence of Director Bardroy Barretto, Glen Barretto, lead actress of the film Palomi Ghosh, Milind Gunaji, Carmo Santos from Kuwait and other dignitaries. Nachom-ia Kumpasar weaves some of Konkani most enduring and endearing anthens into the narrative effortlessly. The music will simply soak into a system and will not let go as it hasn't. Also a new Konkani weekly newspaper titled, Fuddari was released by the dignitaries. This weekly paper will be available in all the gulf countries that will help to promote the Konkani language.
The guests were awarded with five lucky entrance branded watches sponsored by Domasco.
The glittering full-house evening had lot in store in the form of surprises and prizes as the organizers showered in number of attractive prizes to the people on the dancing floor.
Sarita Barretto, bollywood designer, Azim Abbas, managing director of Al-Suleiman Jewellery and Watches and Archie D'Mello, former office director of Qatar Airway's CEO were the jury of May Queen pageant.
Main sponsor was Qatari Industrial Equipment, co-sponsors Fab India and Capital One, official airline Qatar Airways, official bank Doha Bank, official hotel Radisson Blu Doha, official newspaper Gulf Times, radio partner 89.6 One FM radio.