Dubai: Glamor blends with tradition depicted at UAE Bunts 44th anniversary
By Shodhan Prasad

Pics: Sameeha Studio

Bellevision Media Network


Dubai, 16 May 2018: It was glamorous celebration thundered with lightning effects during the 44th anniversary of UAE Bunts concluded with grand event combining awards presentation, honouring outstanding students, guests' felicitations, dance competition, music and cultural extravaganza at JW Marriott, Deira Dubai on Friday, May 11.
The day long programme started in the morning hours welcoming the guests with group of traditional drum beaters and sounds of horns lined up with Bunts ladies in traditional saris holding 'Kalasha' accompanying the guests on to the stage.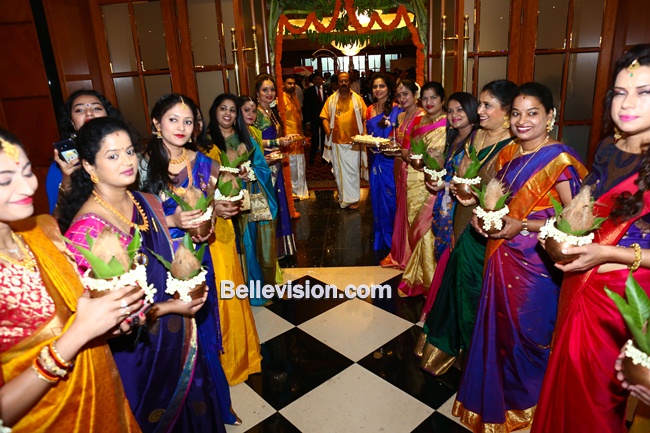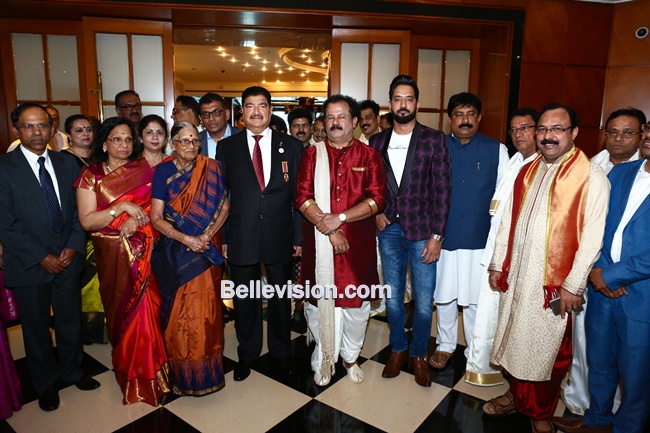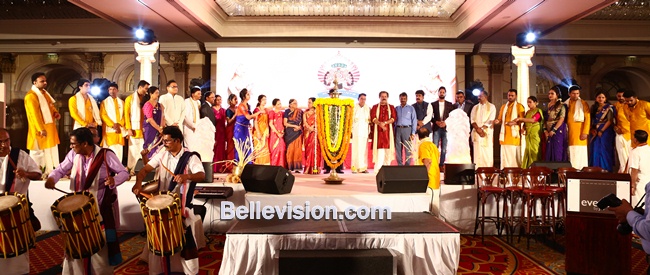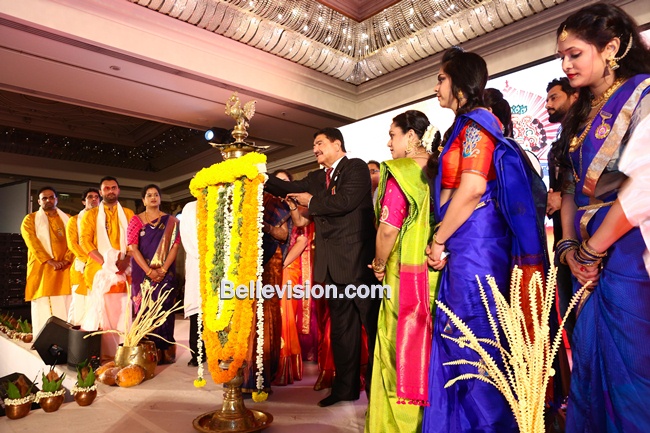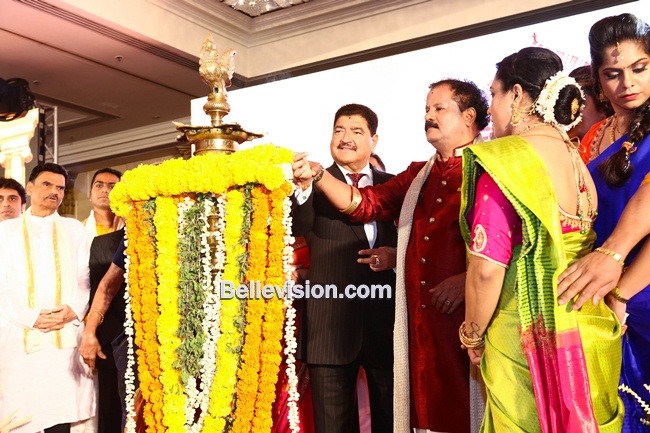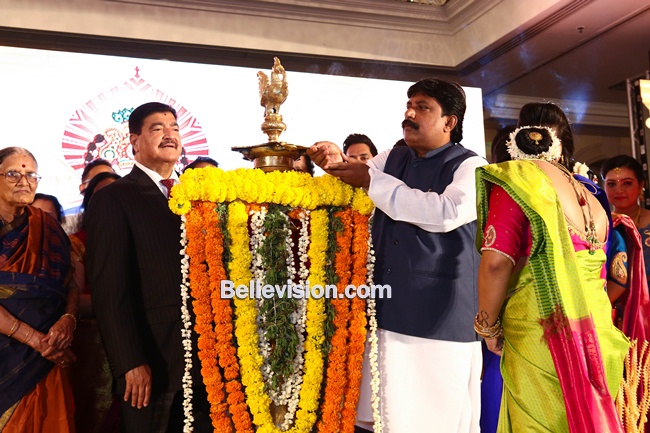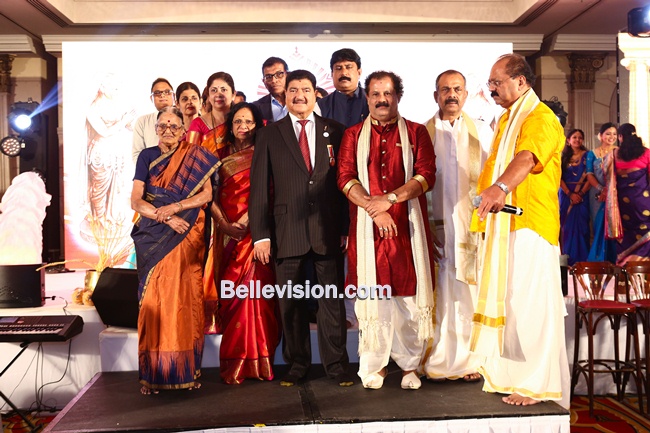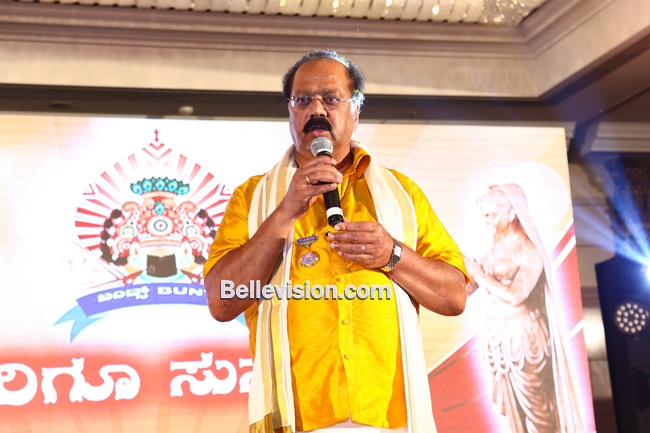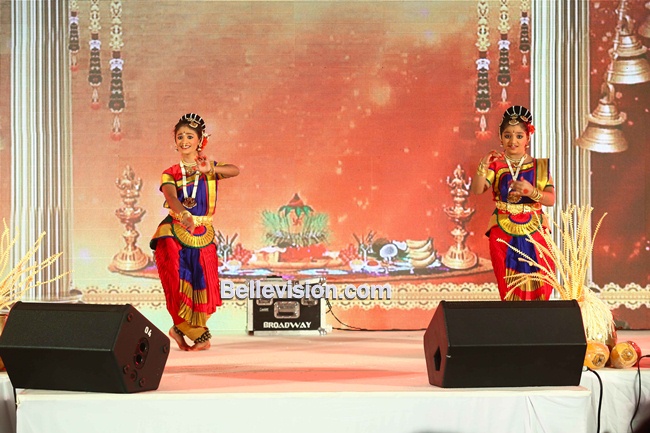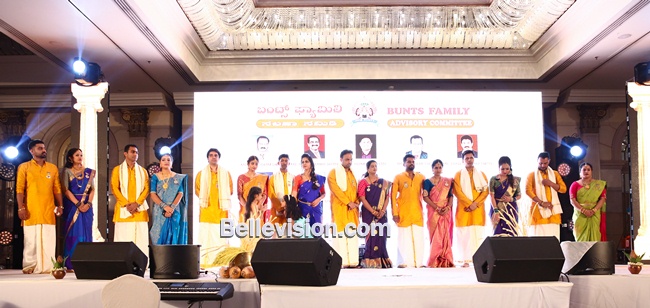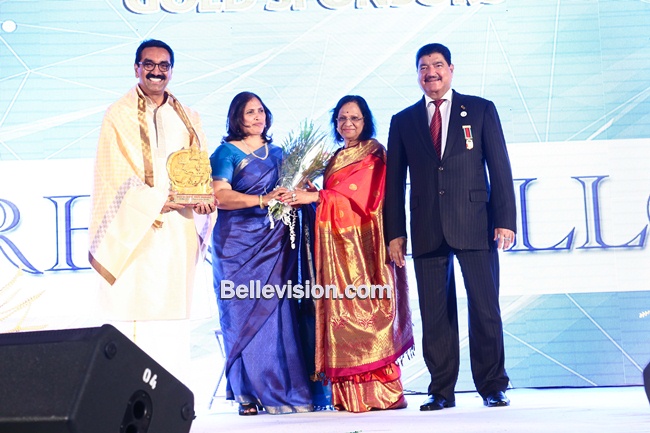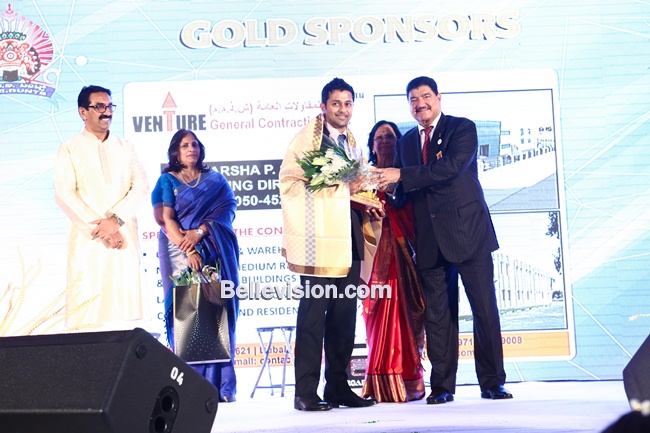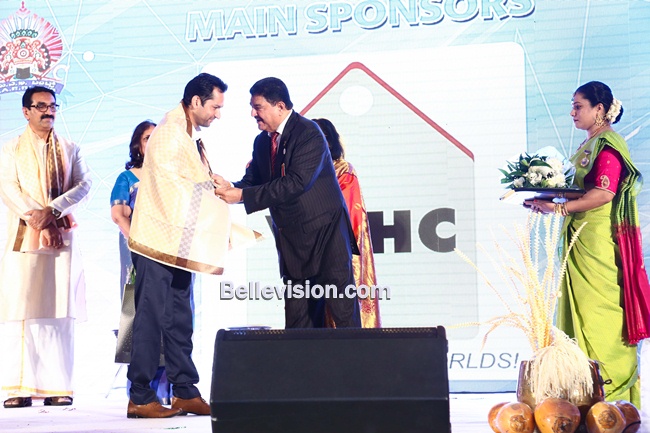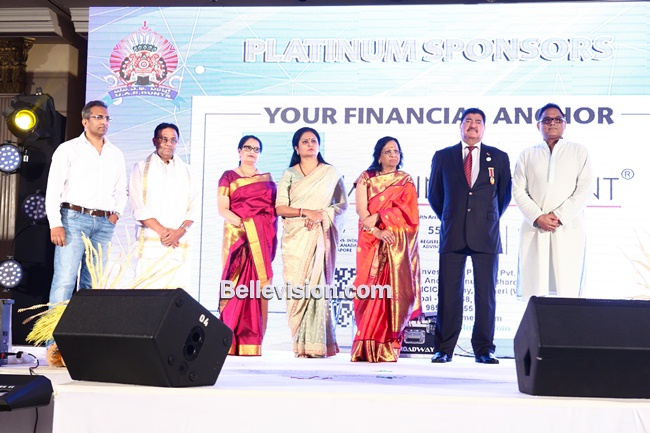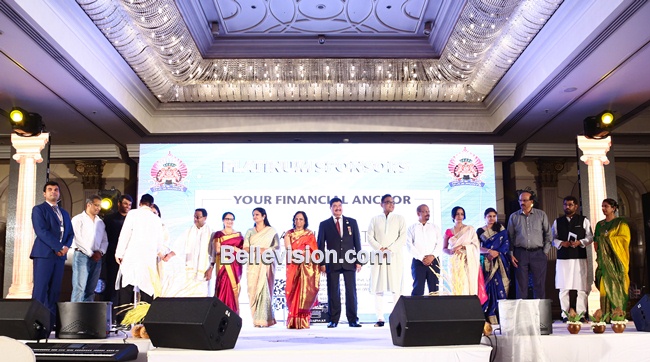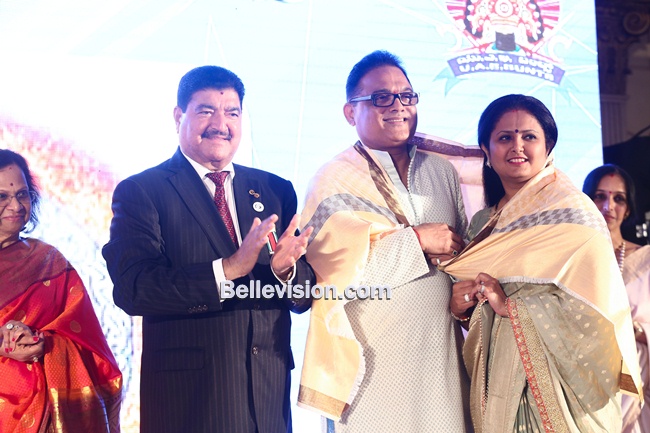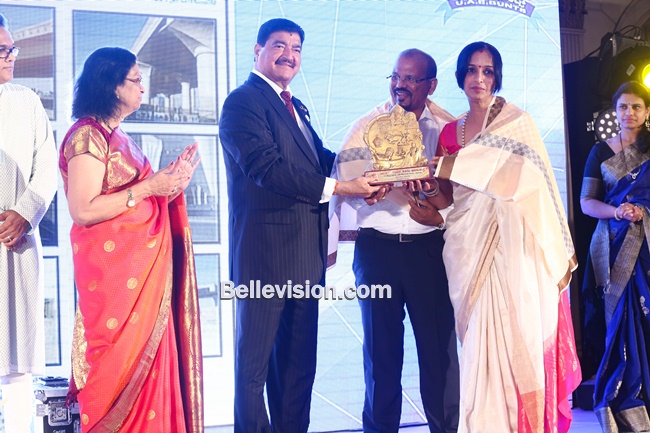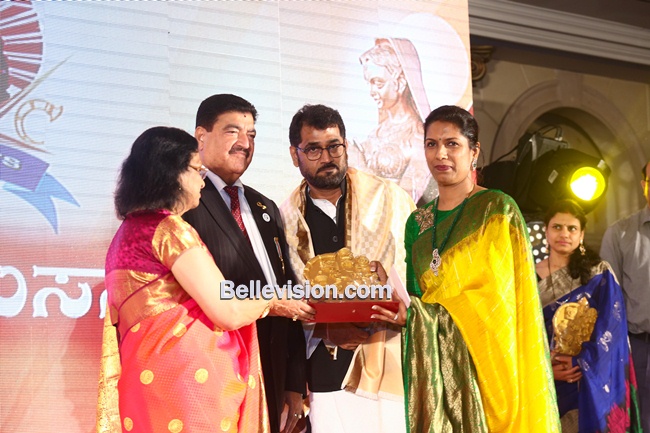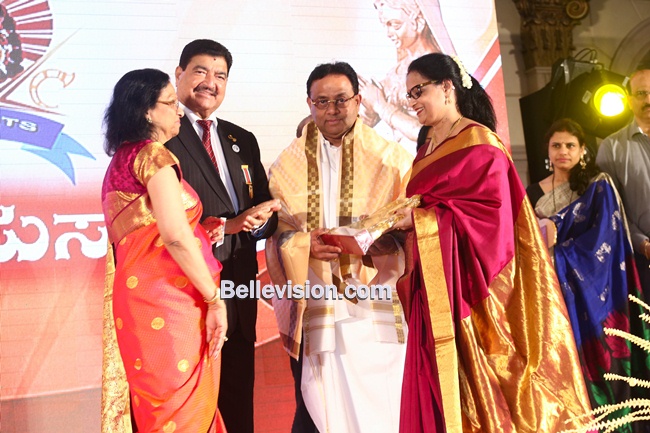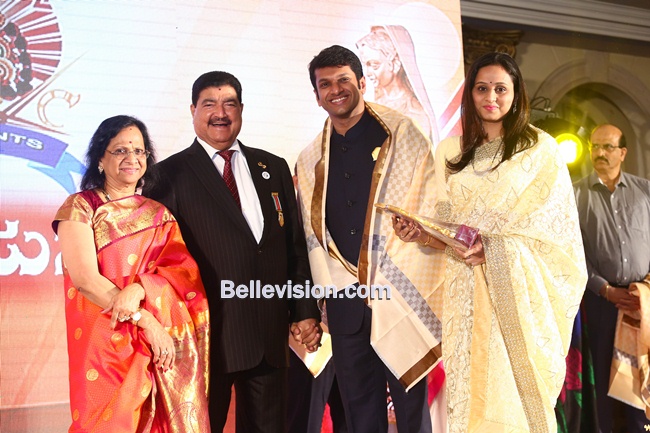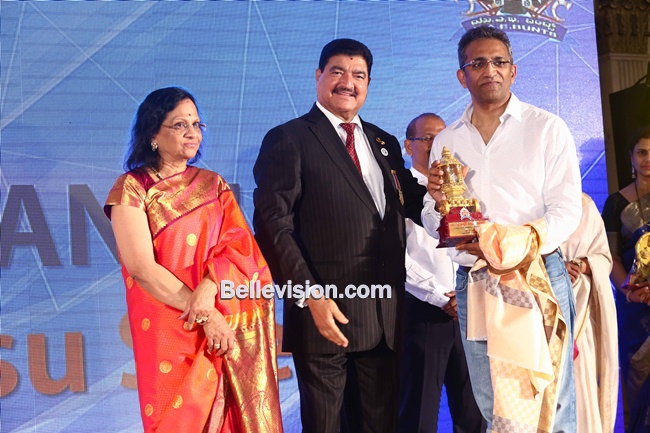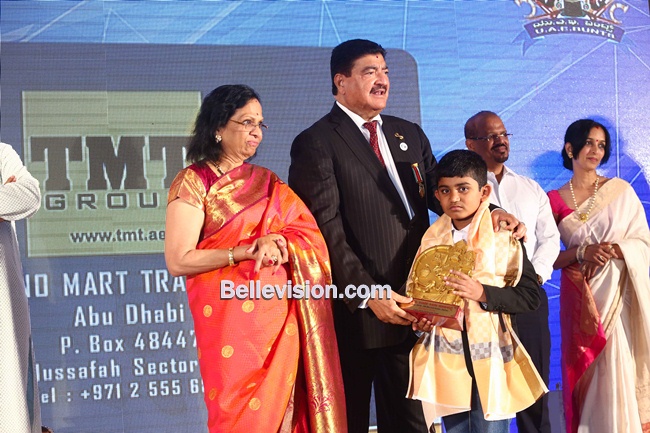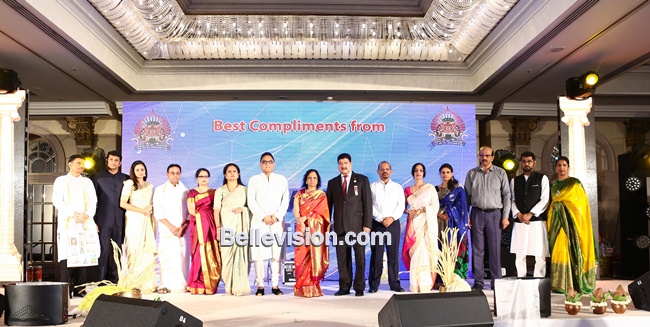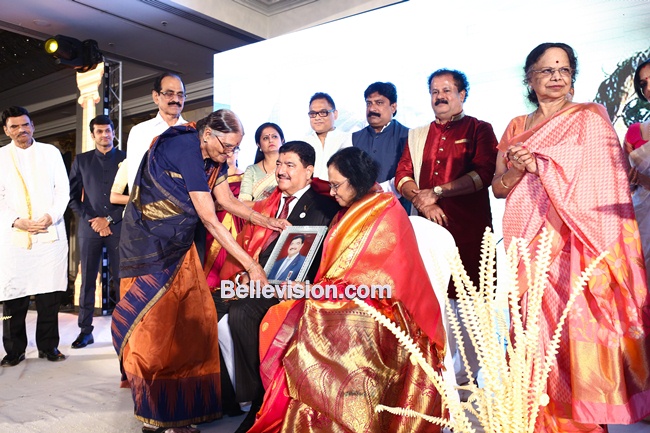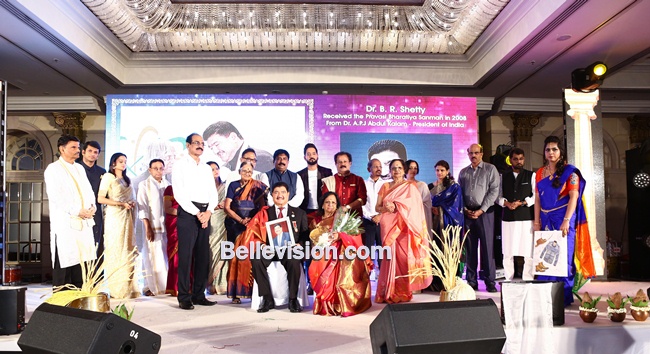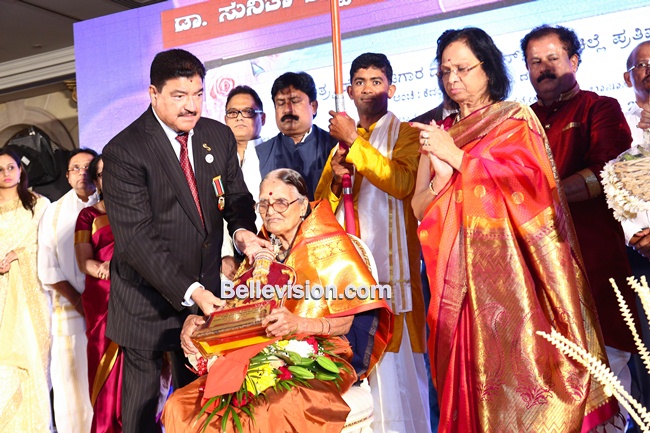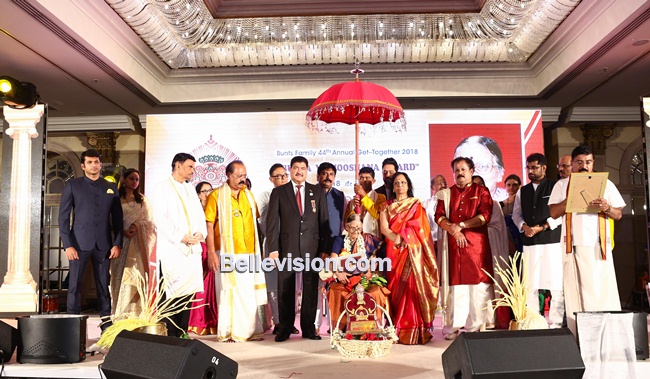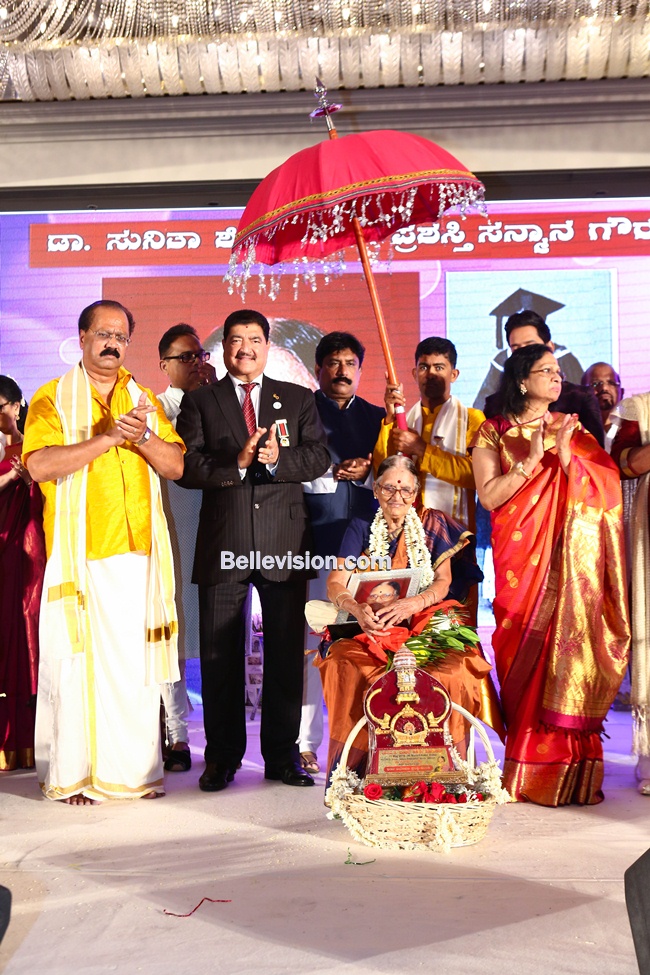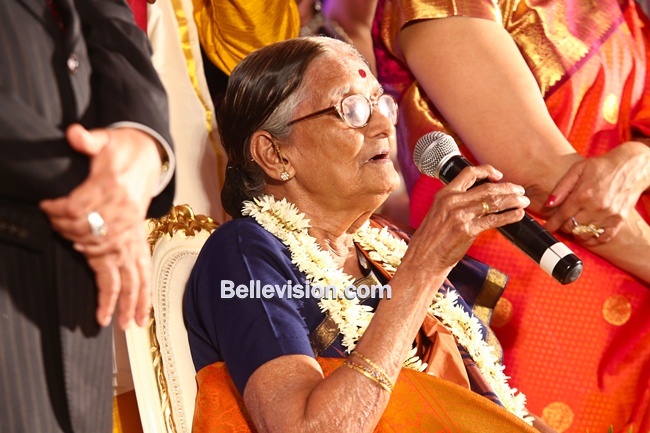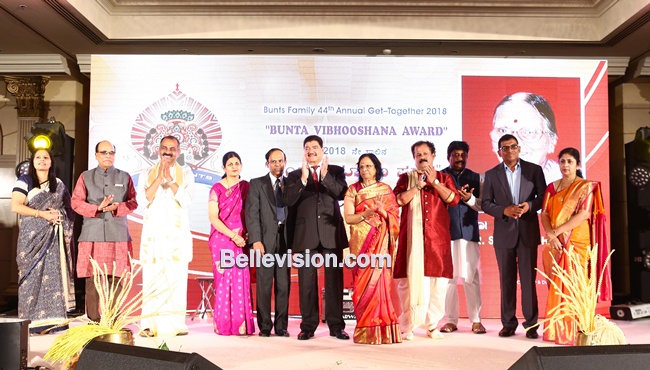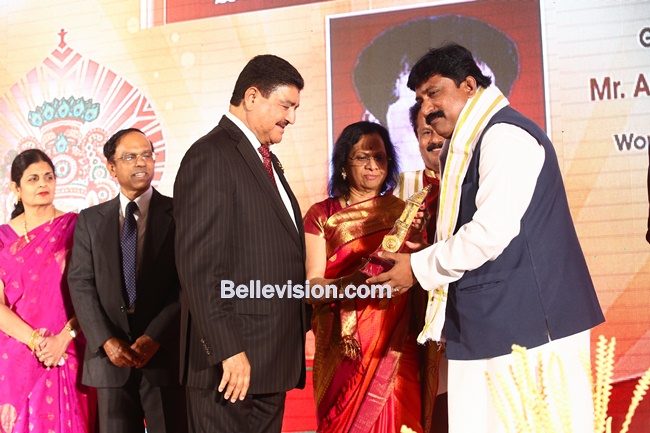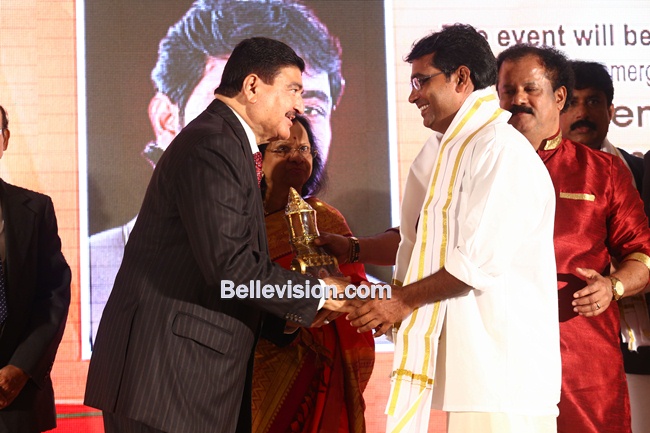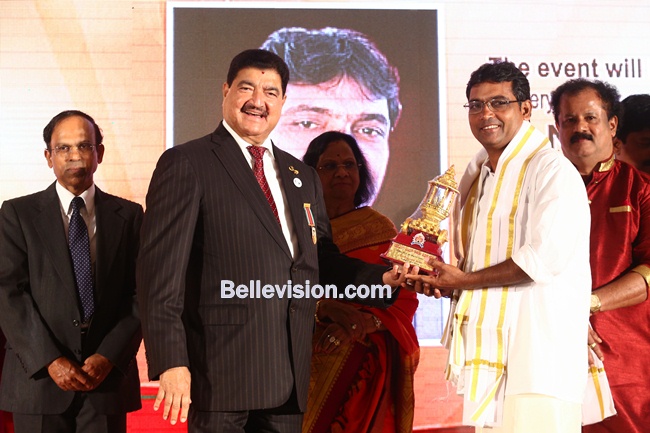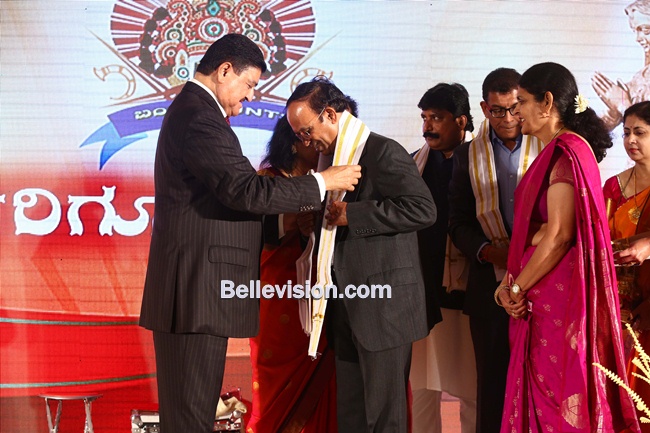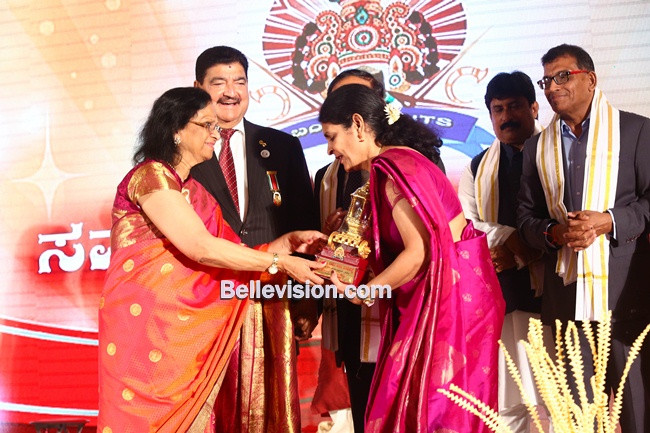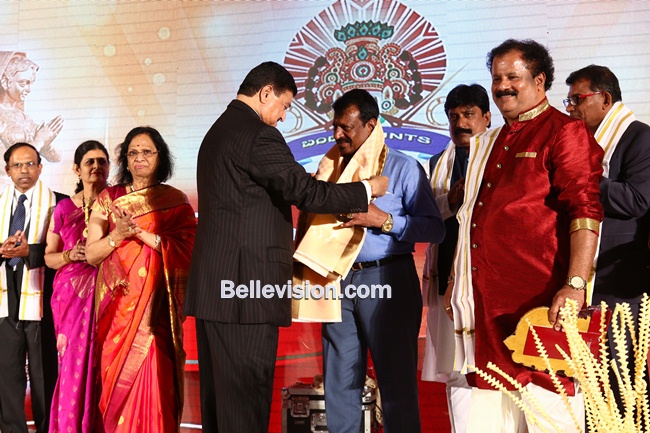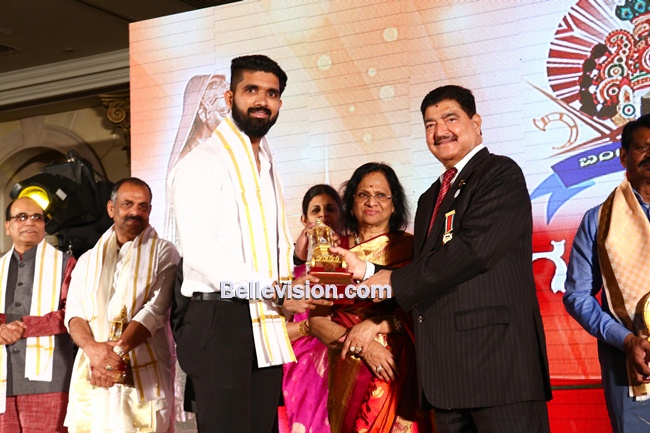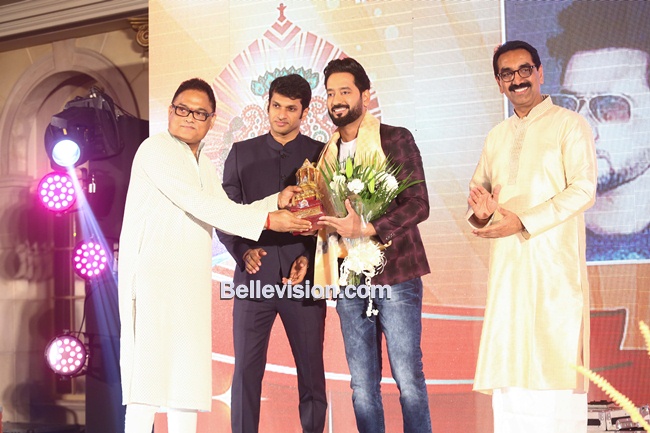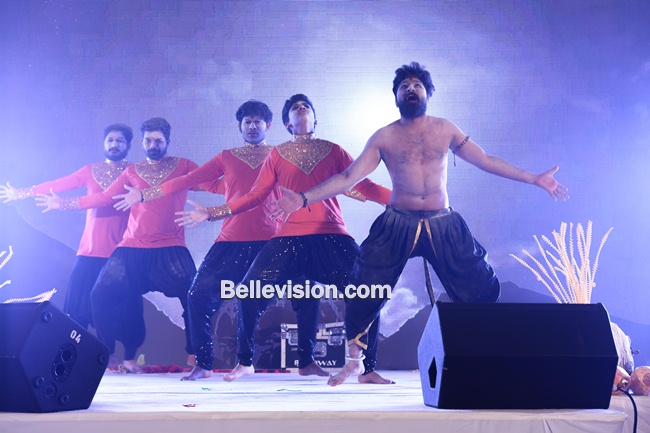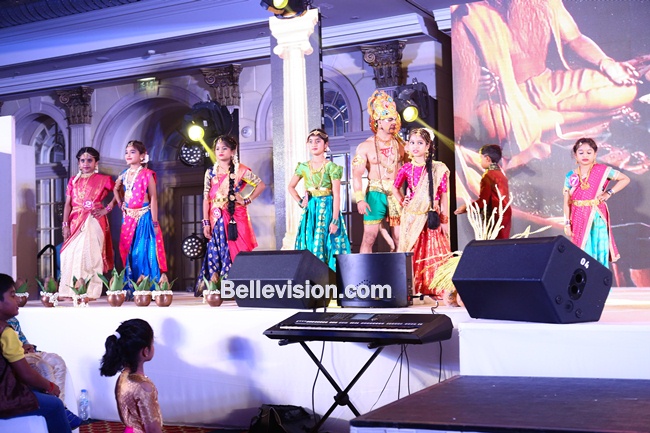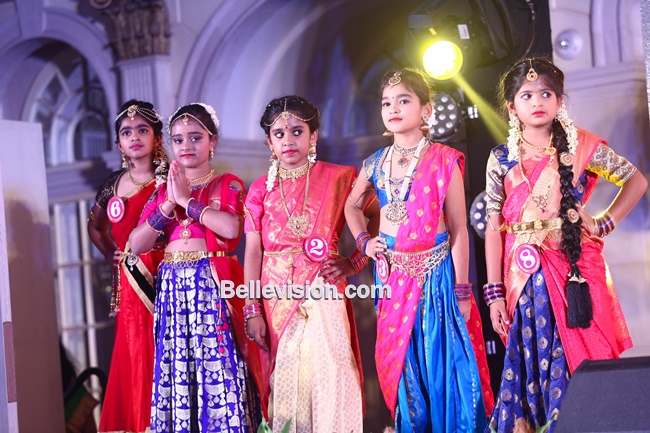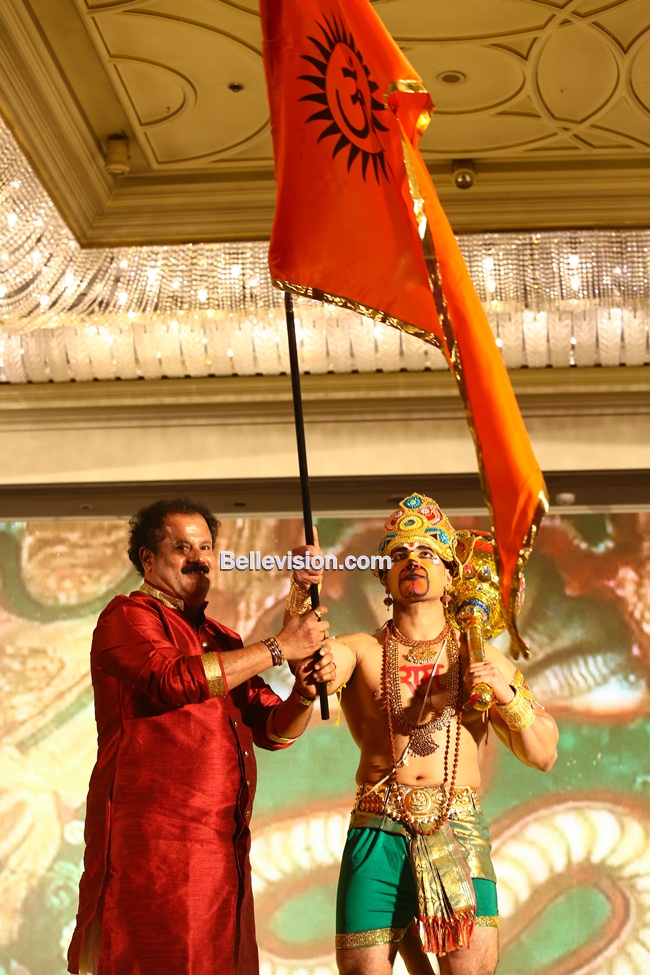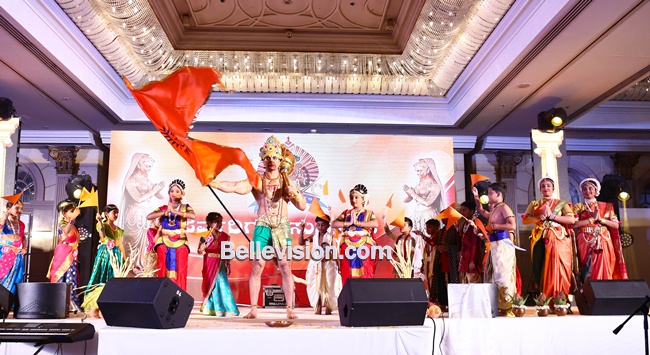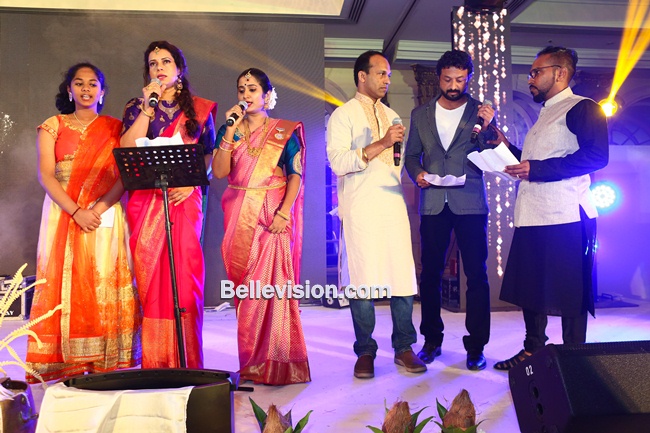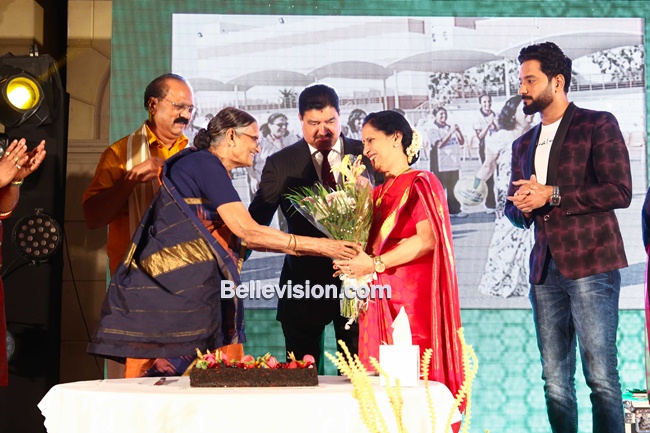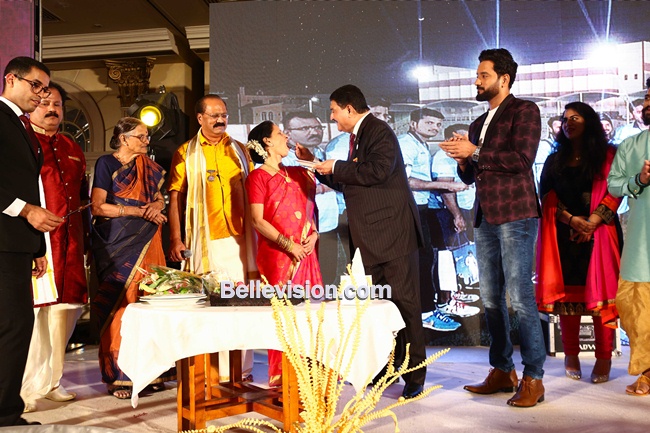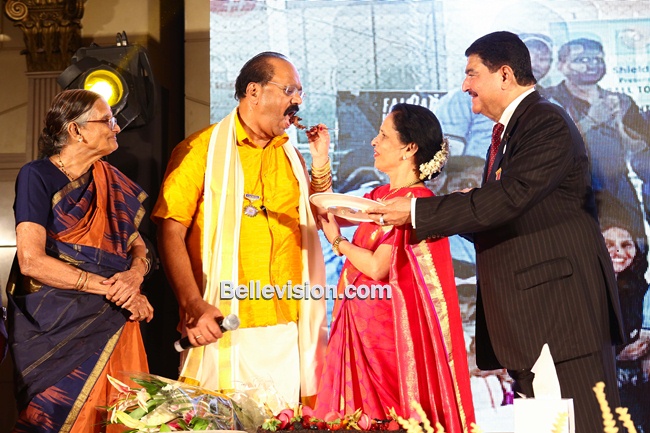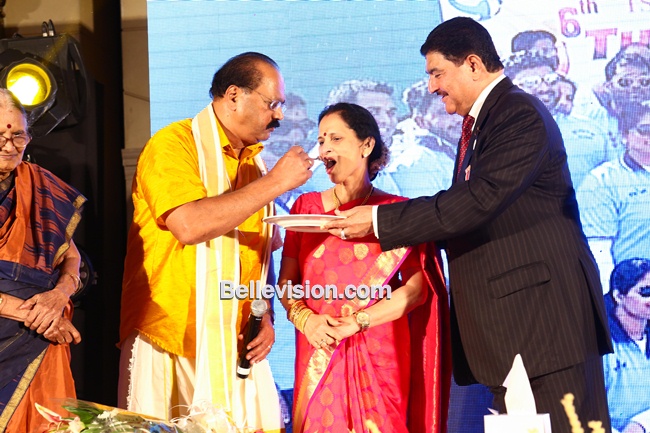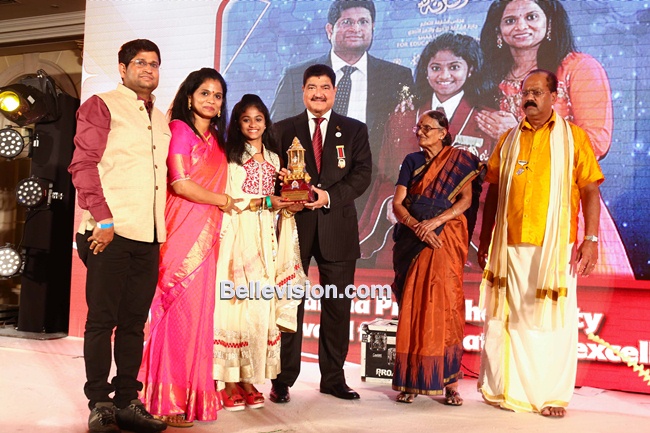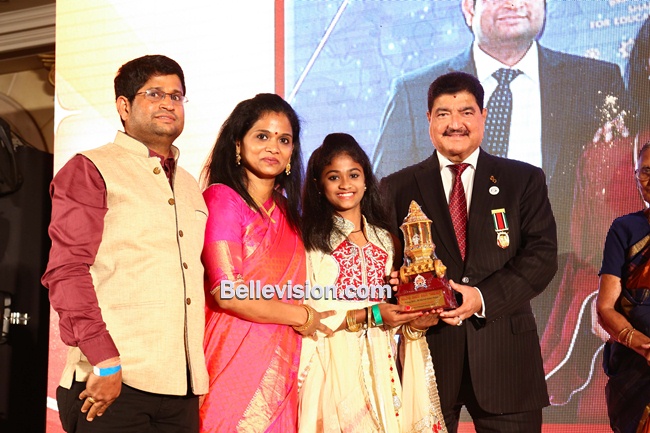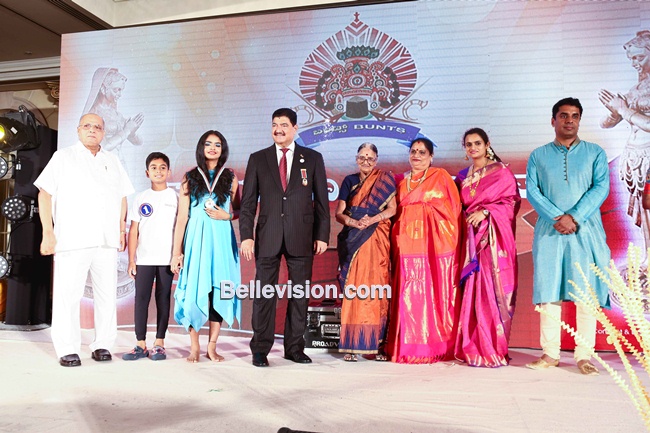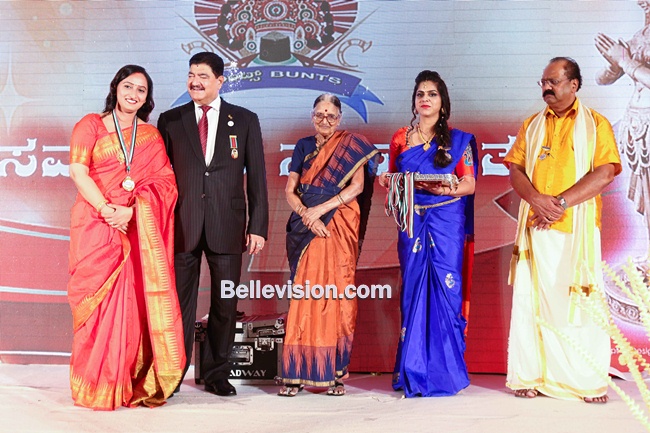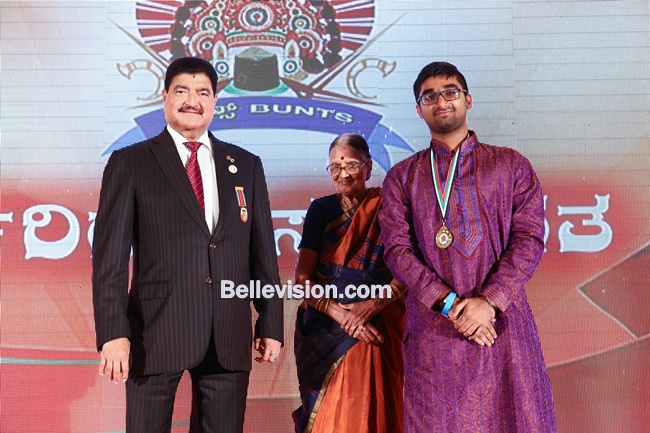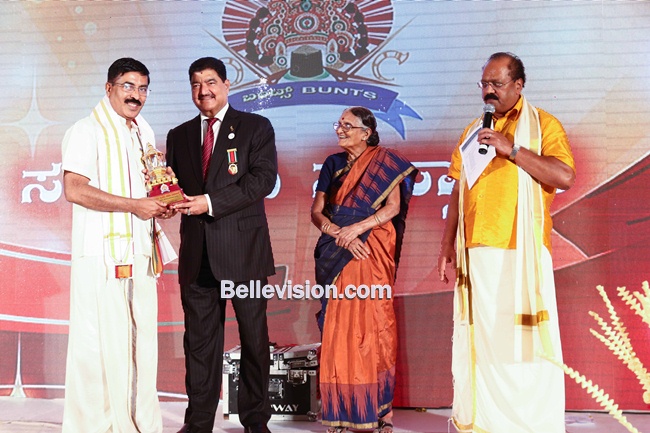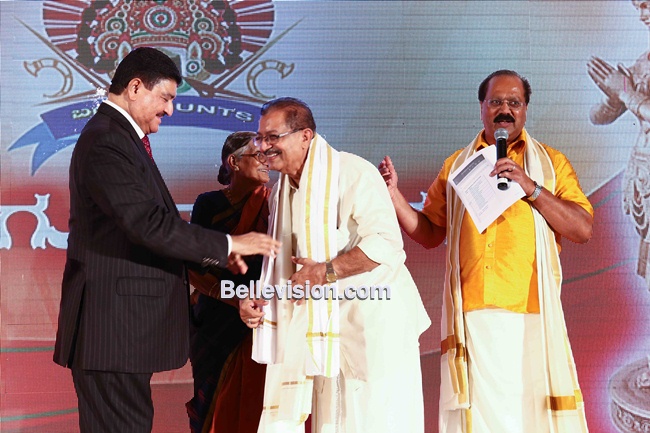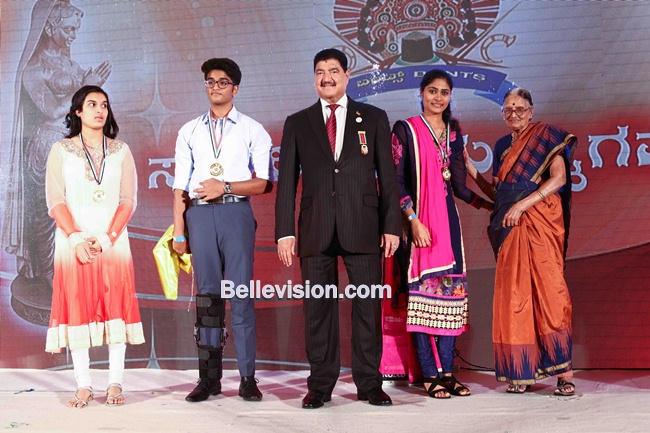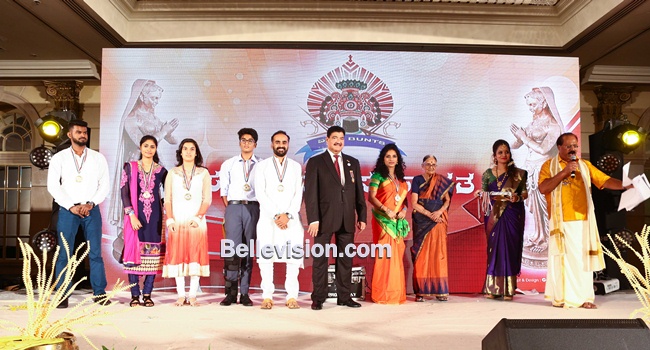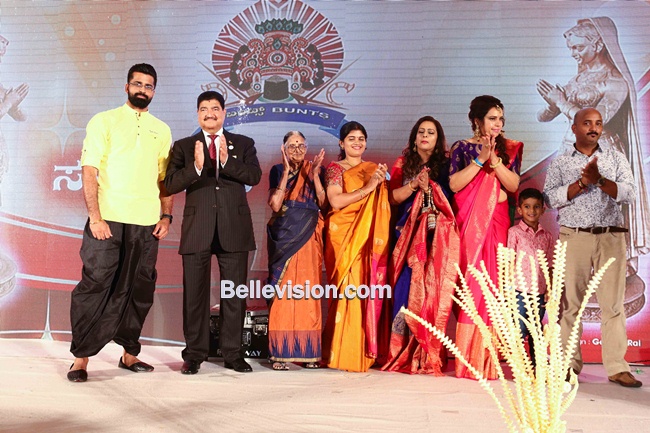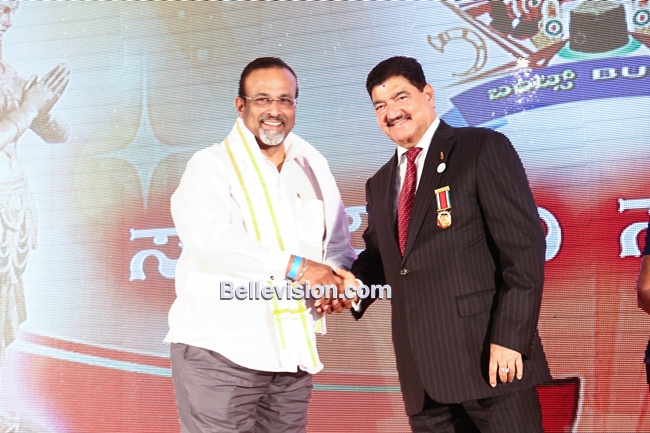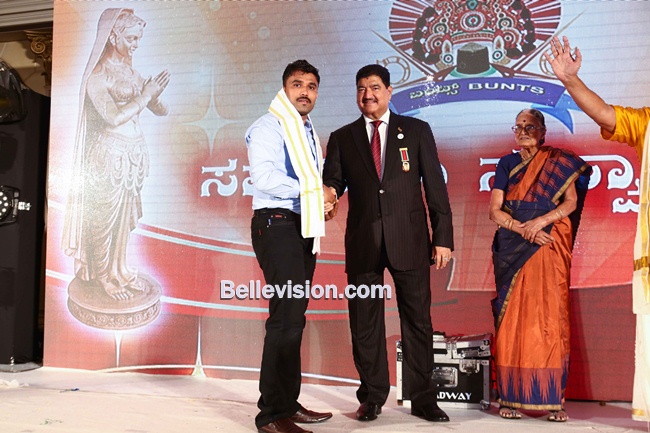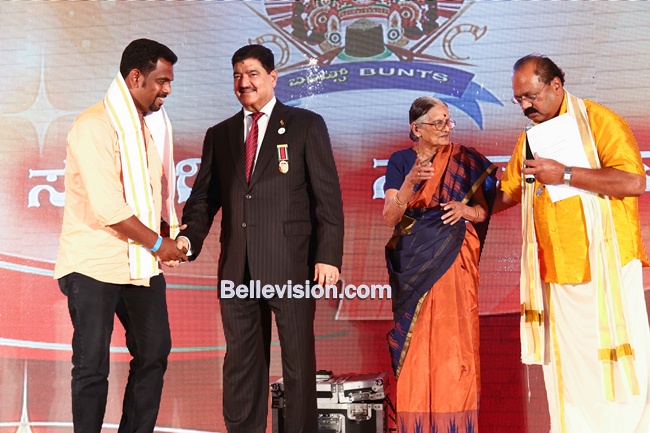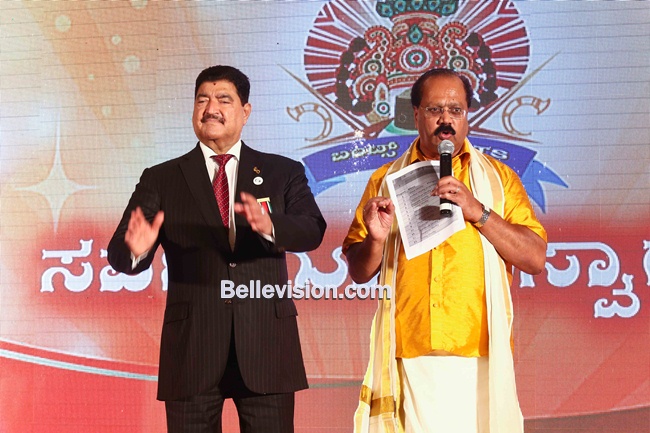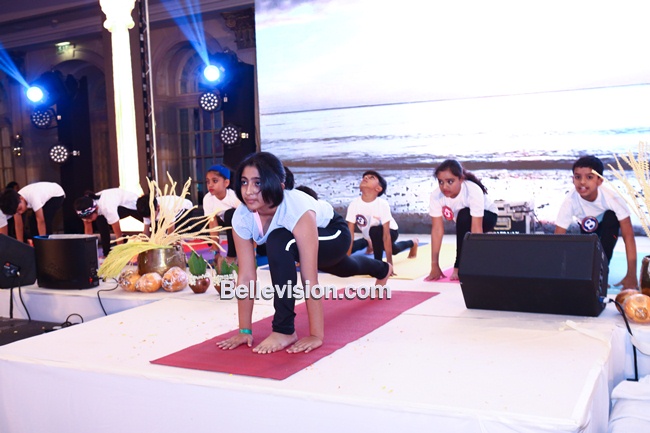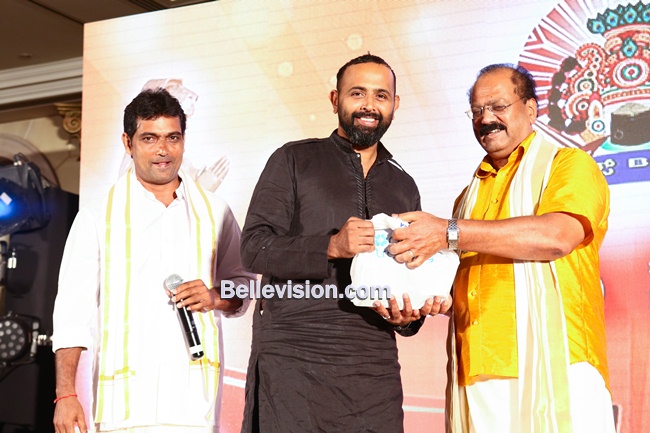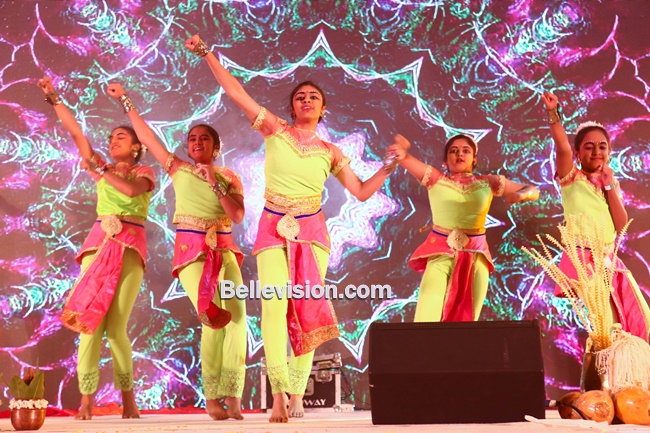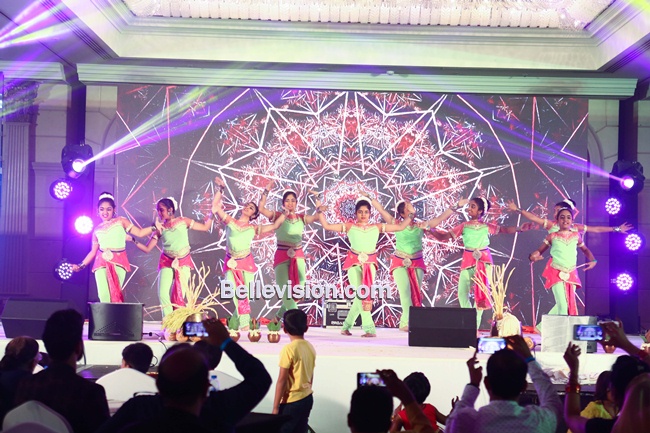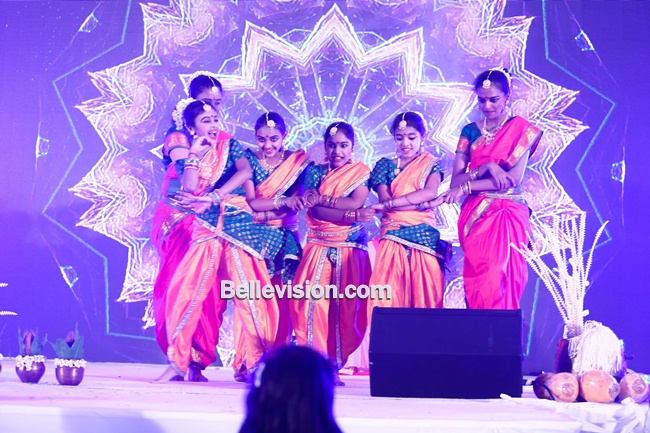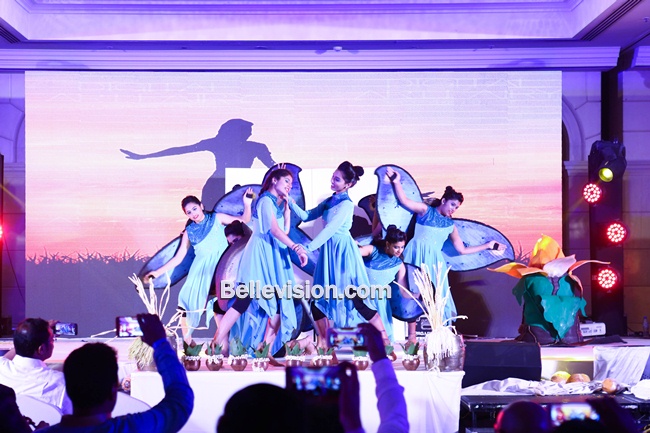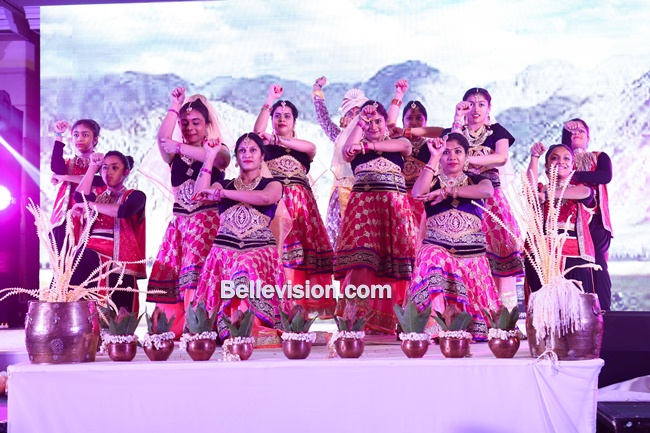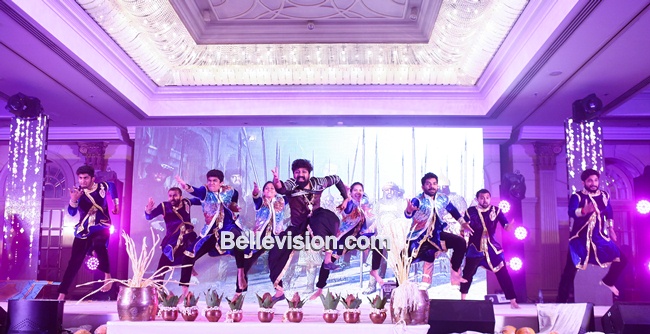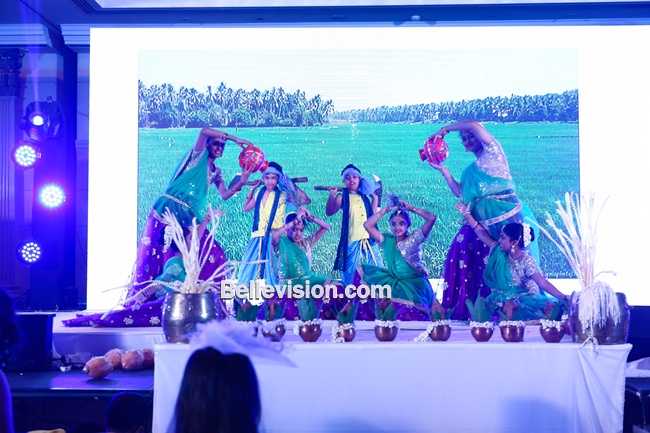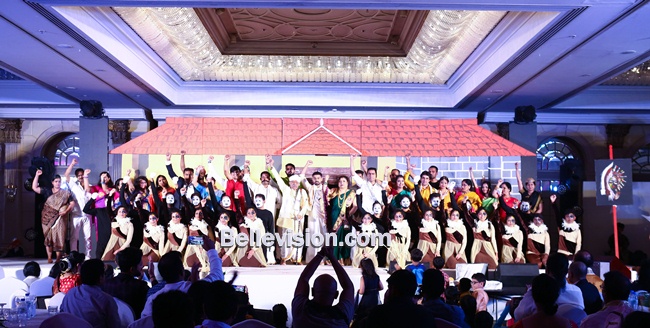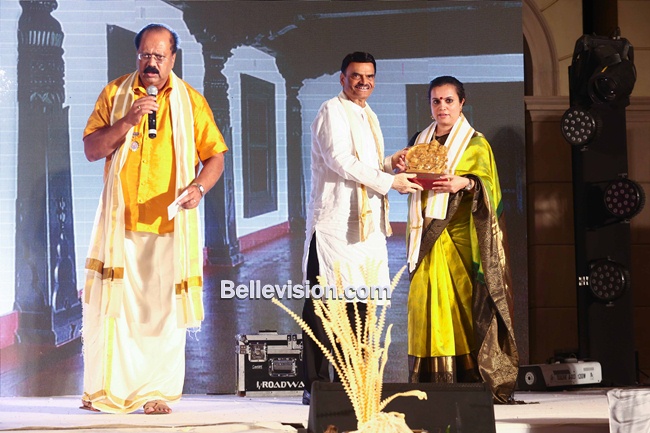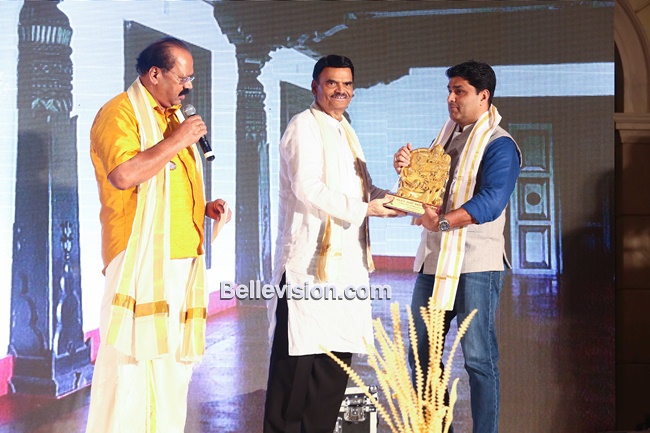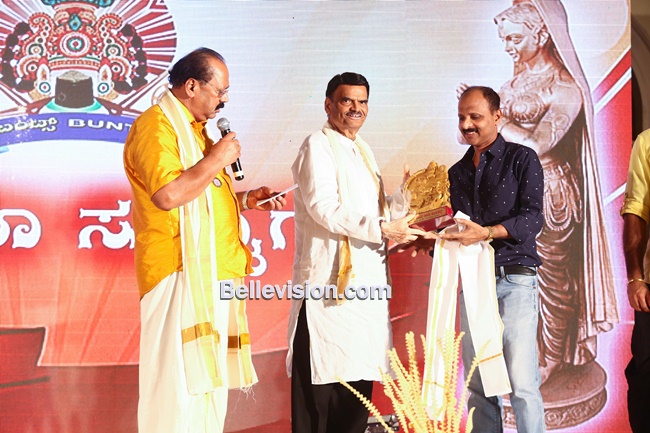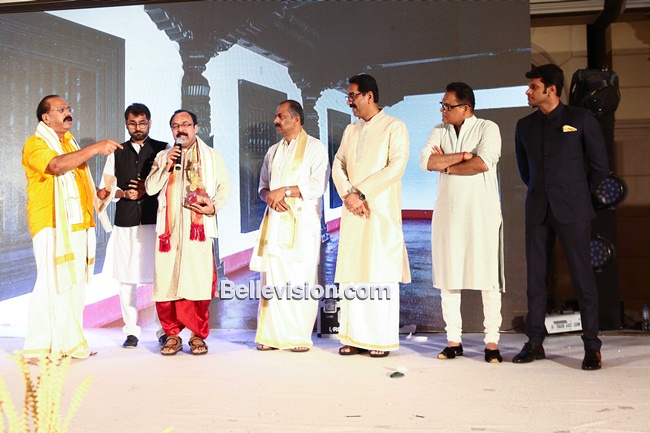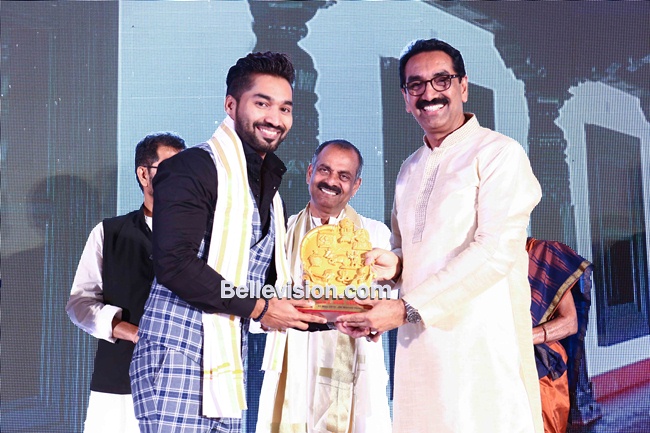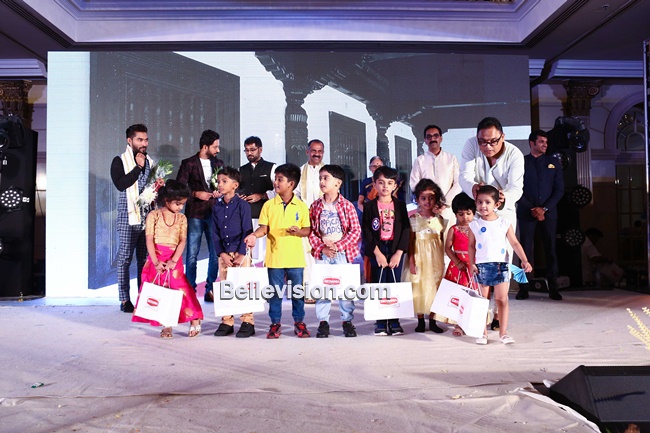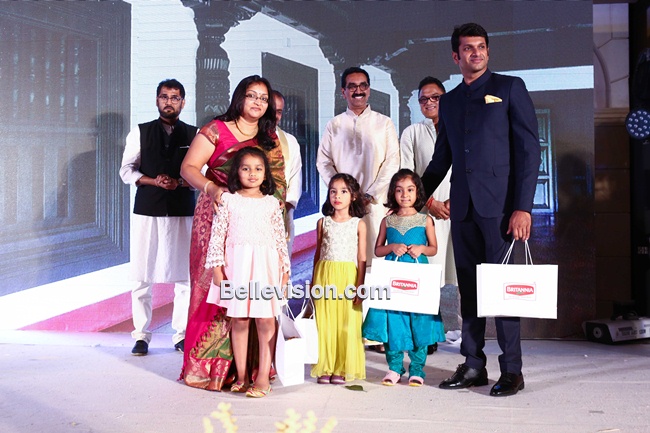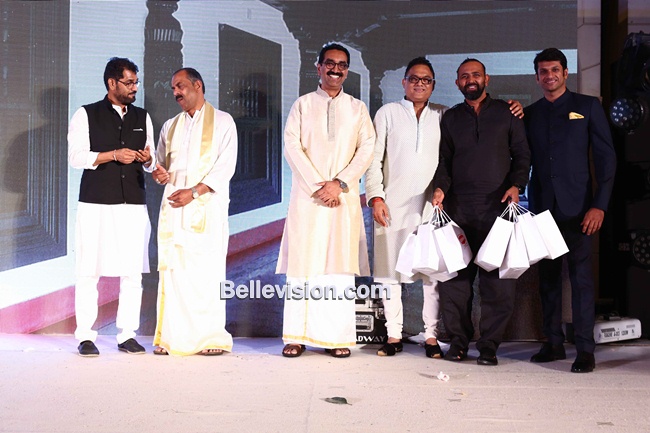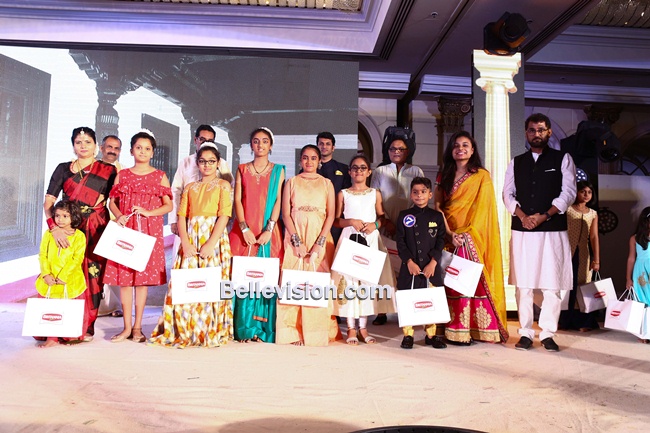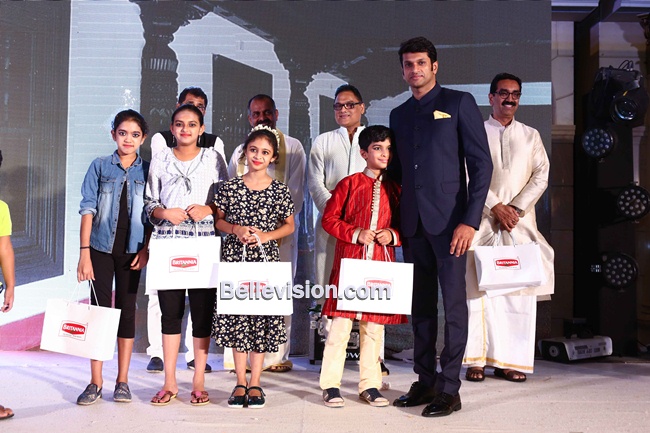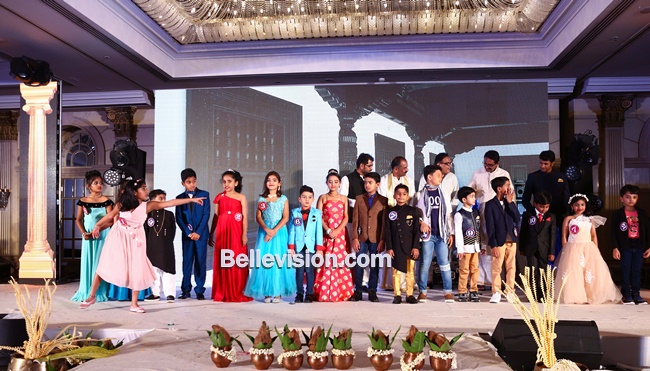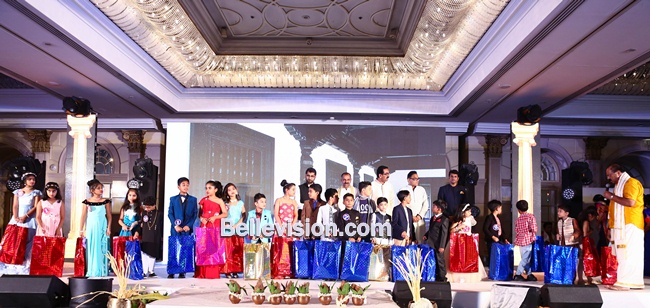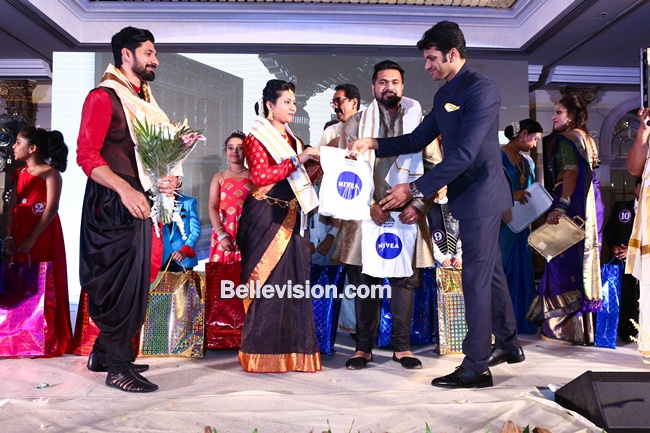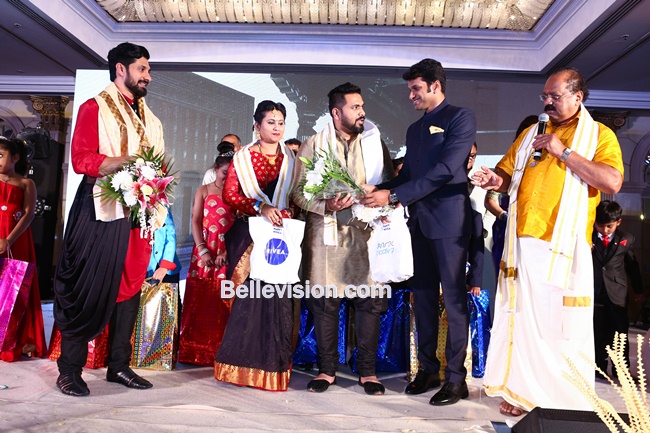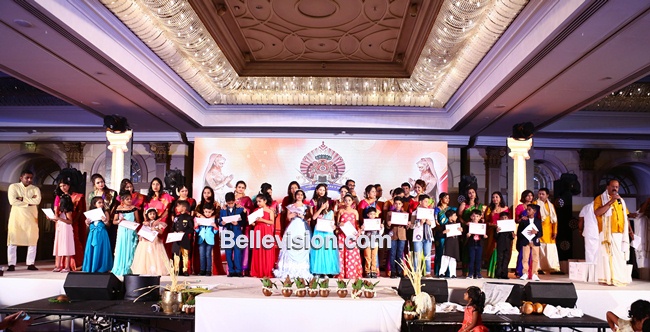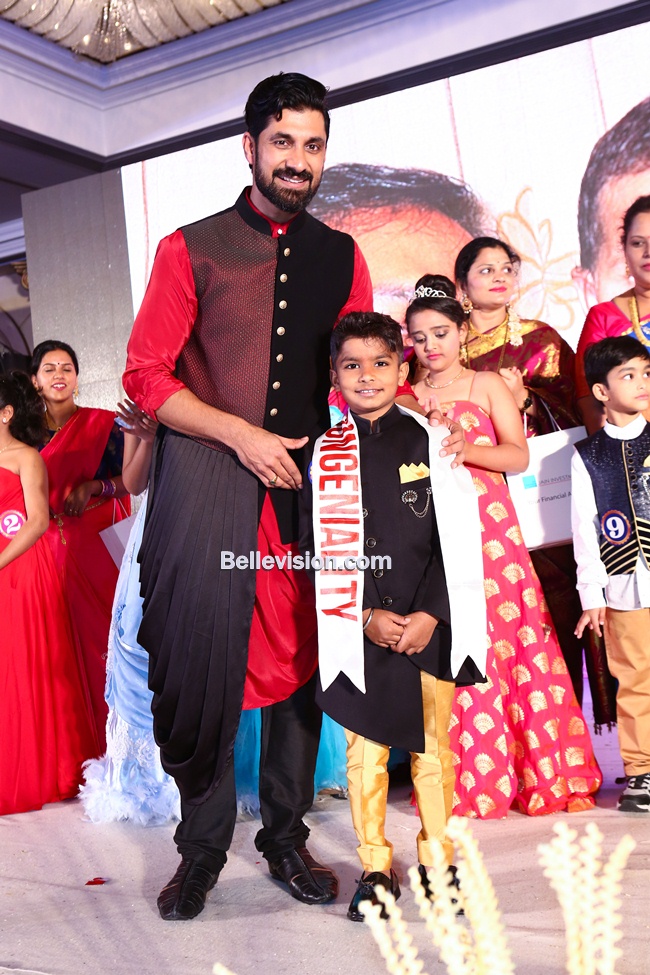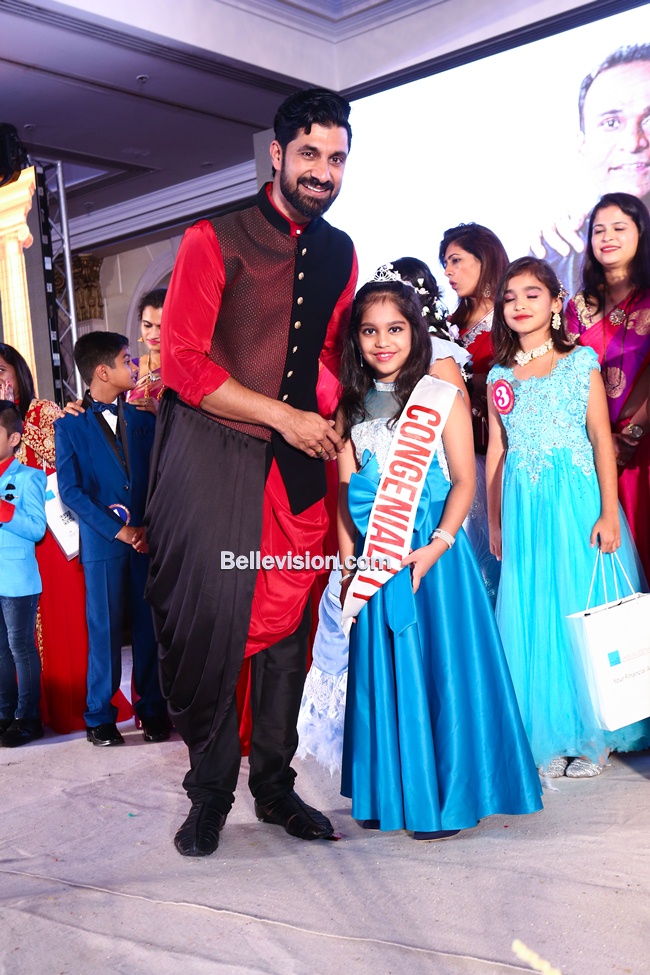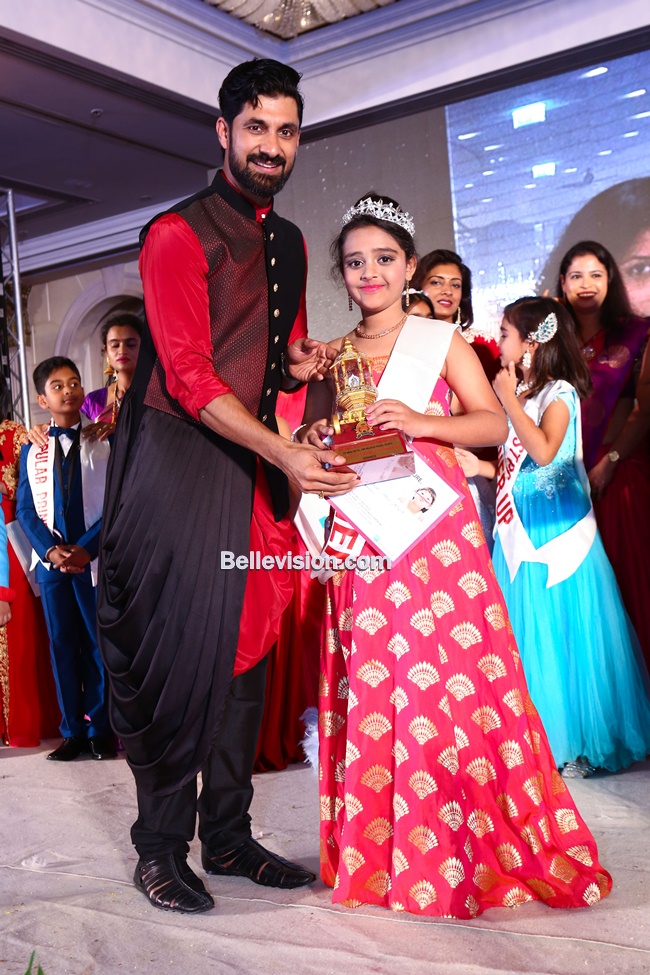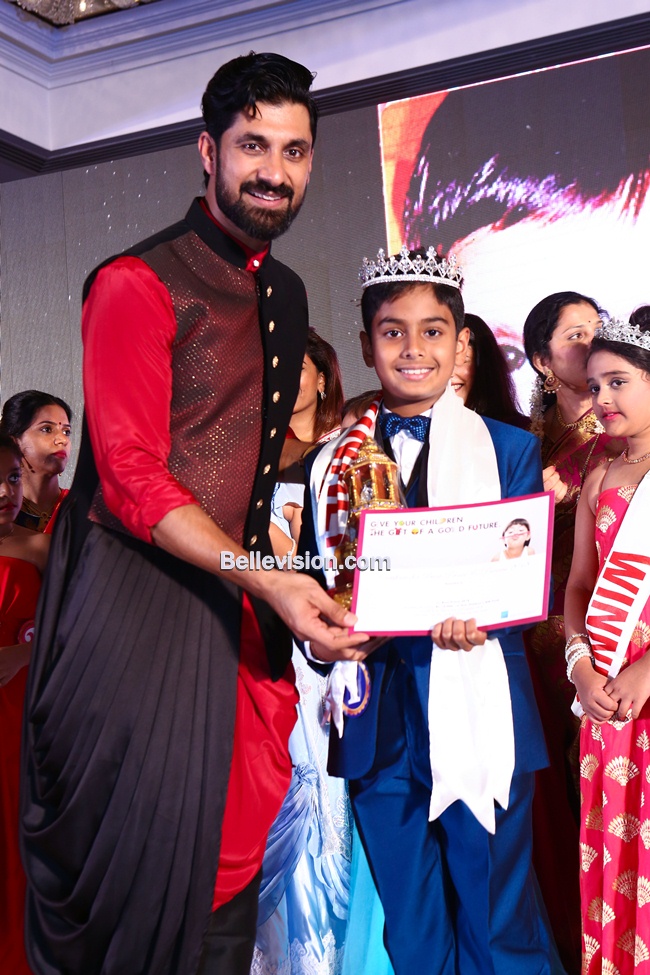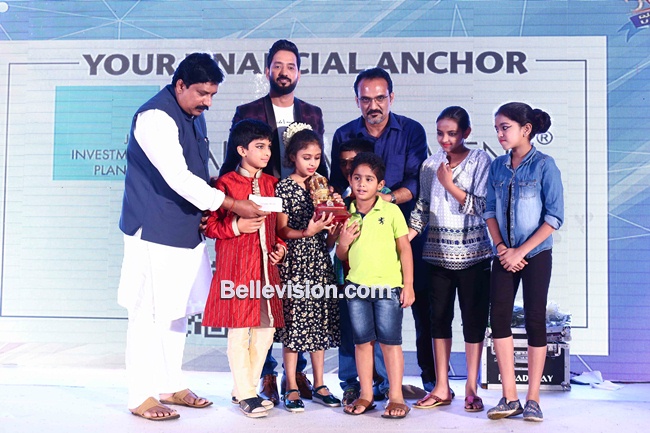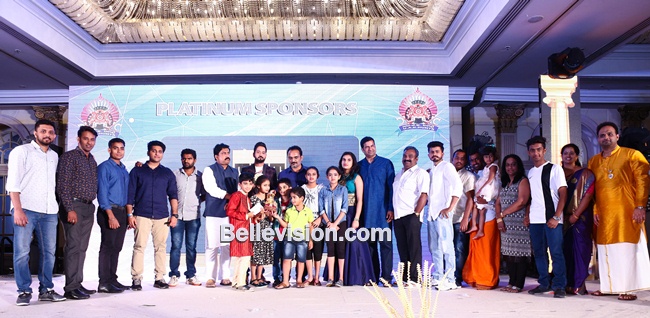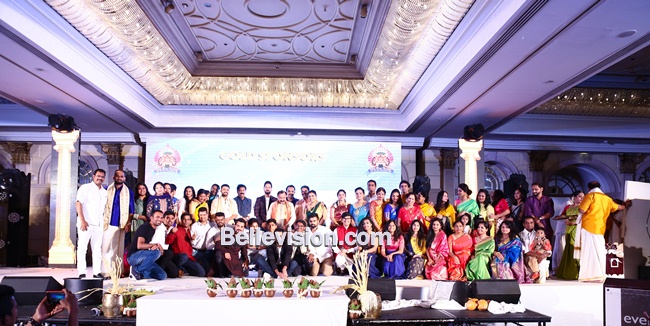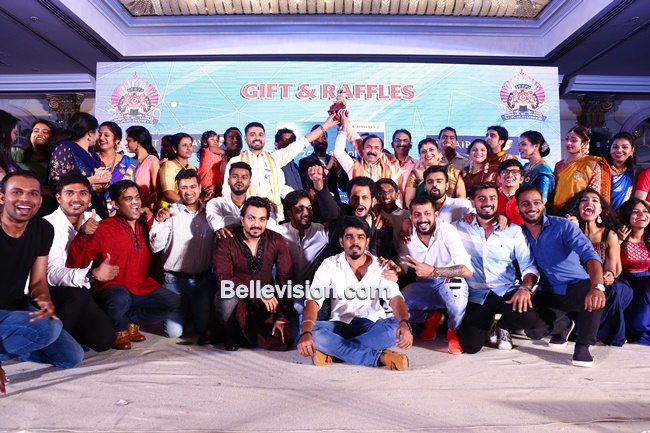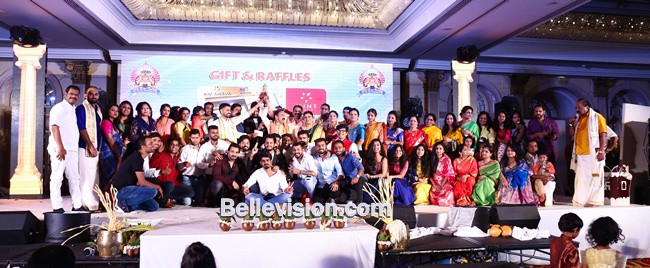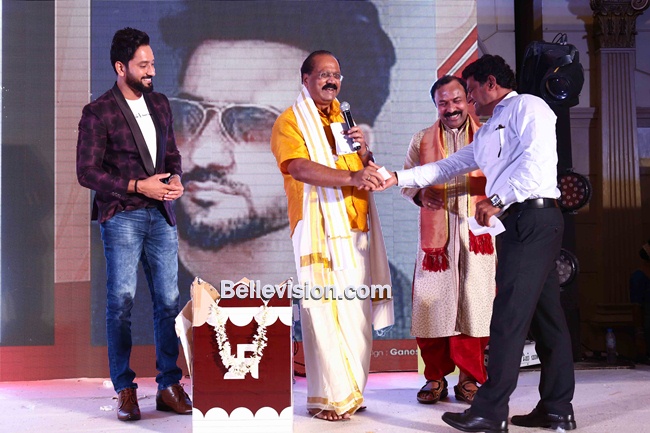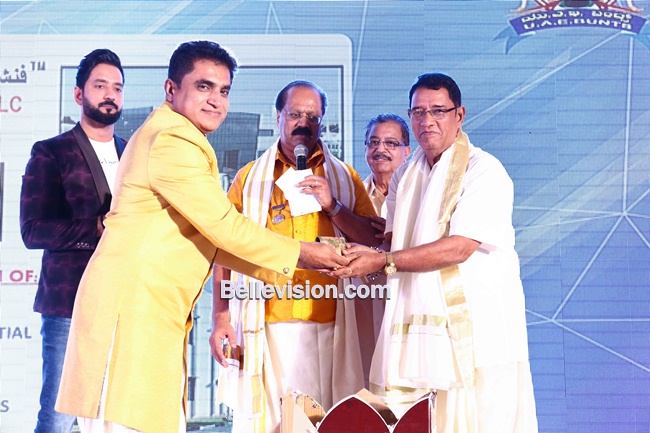 Patron of UAE Bunts, Padmashree Dr B R Shetty along with awardee Dr Sunitha Shetty, guest World Bunts Federation president Aikala Harish Shetty, Bahrain Bunts president, Nagesh Shetty, Oman Bunts president Shashidhar Shetty, Kuwait Bunts president Shekar Shetty, Saudi Bunts president Mahesh Hegde, guest of honor Karnoor Mohan Rai, Sandalwood actor Asthik Avinash Shetty were some of the prominent Bunts who were special invitees of the event. The guests opened up the programme with the traditional lighting of the lamp. While Sangeetha Shetty and Vaishnavi Shetty the prayers, Sparsha Shetty & Sannidhi Shetty did the welcome dance. Later Committee Member Santosh Rai welcomed the audience.
Well-known TV Anchor of Namma TV who was flown all the way from India, Yedmar Naveen Shetty conducted the programme in pure Tulu in his imitable style.
Children's dance groups comprising of Saujanya Rai, Vijaya Jogi, Naveen, Veena Shetty, Mohnisha Shetty, Anisha, Keerthi, Ritesh, Chaitra presented some of the memorable dances, well-choreographed and with beautiful costumes.
'Little Prince' completion started early with the leadership of Manoj Shetty and the first round was held initially.
Later Sarvotham Shetty invited the 2017-18 core Committee members on to the stage and an introductory session was held. They were all honored for the programmes the Committee presented during the year. Soon the new Committee for 2018-19 were announced and all the new committee members were invited on to the stage and introduced who assured good programme for the coming year.
All the sponsors were invited on to the stage and honored with flower and mementos and Dr B R Shetty did the honors. All the guests from the GCC Countries, dignitaries from India and abroad were all invited on to the stage and honored with flower and mementos.
Dr Shetty couple was then specially honored on the stage in the presence of the Committee and chief guests.
Bunta Vibhushana Award bestowed on Dr Sunitha Shetty
Mangalorean from Kalavar near Bajpe who graduated and later started her career in Mumbai completing her post-graduation in Mumbai University and served as a Professor in the same University. She is a poet, writer, speaker and a social activist who served in the society for more than five decades. Dr Sunitha Shetty was felicitated and bestowed with 'Bunta Vibhushana' Award on the stage. She was honoured with Shawl, Fruit Basket, Flower Bouquet, Memento and Felicitation Letter which was read by Ganesh Rai. The proceedings were done ably by Dr B R Shetty, Sarvotham Shetty and all the guests on the stage. Dr Sunita Shetty is also an author who has many books to her credits and was honored by Governments of Maharastra and Karnataka as well as many social and community organizations in India.
Wide spread sumptuous buffet lunch was served in the afternoon and at the same time very many Bunts singers presented beautiful songs entertaining the audience with their melodious numbers.
BUNTS ACHIEVERS & TOPPERS HONORED
Some of the achievers and toppers in the Community were recognized and honoured during the programme. Kandavara Satish Shetty was honoured with'Energy Award' and Sudhakar Shetty was honored with 'Social Service Award.'.
Vibhali Prasad Shetty who received UAE Government's appreciated Sh Hamdan Award was felicitated and honored. Sparsha Prakash Shetty and Yayin Kiran Rai who received Sharjah Award for Educational Excellency were also honoured by UAE Bunts Family.
Ami Sushanth Shetty, Anvi Santosh Shetty, Bhauthik Dhanpal Shetty, Sanvi Kiran Rai and Sanvi Preeth Shetty were honoured for their excellence in 'Education Sector'
Anchit A S Shetty, Suvali Pradeep Shetty and Saisha Pradeep Shetty were honored for their excellence in the field of Sports.
Super Chef Awardee Hema Mahesh Shetty who recently received appreciation by legend Asha Bhonsle was also honoured with 'Cookery Award.'
The man with golden finger, Ganesh Rai, an creative art director who have being doing all those beautiful digital creations like banners, pamphlets, backdrops etc. for Bunts as well as for various other associations in the UAE for the past many years, was invited on to the stage and honoured with flower, shawl and memento by Dr B R Shetty.
Media representatives were also honored during the event.
Group dance presentation 'Show Dances' by Sachin Mada and Hema Shetty were beautifully presented. However the one choreographed by Prasanna Poojary from the movie 'Padmavath' was a super-duper electrifying performance an eye stealer dance with full energy; especially the dance movement of Sachin Mada, is a noteworthy mentioning. It was a clean replica of the original movie with the realistic background scenes.
Children dance competitions were ably conducted and the winners under the category below 16 years are:-
2nd Place – Dubai Group
Winner – Abu Dhabi Group
'Little Prince Princess' Competition continued with various rounds and the winners were announced as follows:–
Best Message - Master Bhavik Dhanpal Shetty
Best Introduction - Master Tanay Pradeep Shetty
Best Yoga Pose - Master Aarush Nandaraj Shetty
CONGENIALITY
Boys - Nabith
Girls - Saisha Sharath Shetty
FACEBOOK MOST POPULAR:
Boys - Yayin Kiran Rai
Girls - Greesha Amith Hegde
BEST TRADITIONAL ATTIRE:
Boys - Vivan Balakrishna Shetty
Girls - Manasvi Mahesh Shetty
2ND RUNNER-UP:
Boys - Thanish Prakash Pakkala
Girls - Sanvi Deviprasad Shetty
1ST RUNNER-UP:
Boys - Aditya Dinesh Shetty
Girls - Greeshma Amit Hegde
WINNERS:-
Boys - Yayin Kiran Rai, Abu Dhabi
Girls - Manasvi Mahesh Shetty, Abu Dhabi
In the 'Birsudha Bunteru' Skit competition the winners are:-
2nd Place – Al Ain Group
Winner: Abu Dhabi Group
On the whole it was an electrifying performances by all the participants which made the '44th annual celebration of UAE Bunts' a festival of culture in its true colour. Lot of efforts were put behind this successful presentation and the Directors, Choreographers, Musicians, Technicians, Artistes including the Organising Committee needs a praise worthy of their dedication.
All the winners were later honored with prizes. Raffle winners were also announced.
Sarvotham Shetty concluded the programme at the end with vote of thanks.