Mangaluru: Ramakrishna Mission carries out 30th Swacchata Abhiyan in city
Bellevision Media Network


Mangaluru, 14 May 2018: Ramakrishna Mission carried out 30th Swacchata Abhiyan of 40th week at Lalbagh – M G Road, here, on Sunday, May 13.
It was flagged off in front of Ramakrishna Girls Hostel on Sunday at 7.30am by Swami Suryatmananda of Coimbatore Ramakrishna Mission and journalist Revathi in the presence of Swami Jitakamananda. Captain Ganesh Karnik welcomed the gathering and the guests. Sanjay Prabhu, lecturer Smitha Shenore, Imtiyaz Shaikh, Dr Rajendra Prasad, Sudini Borkar and others were present on the occasion.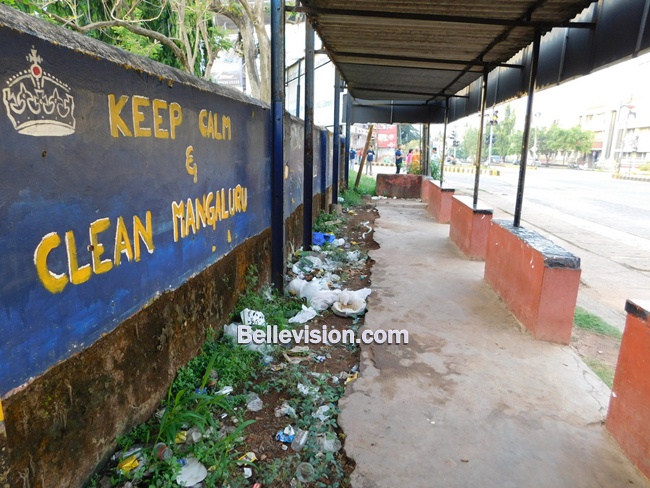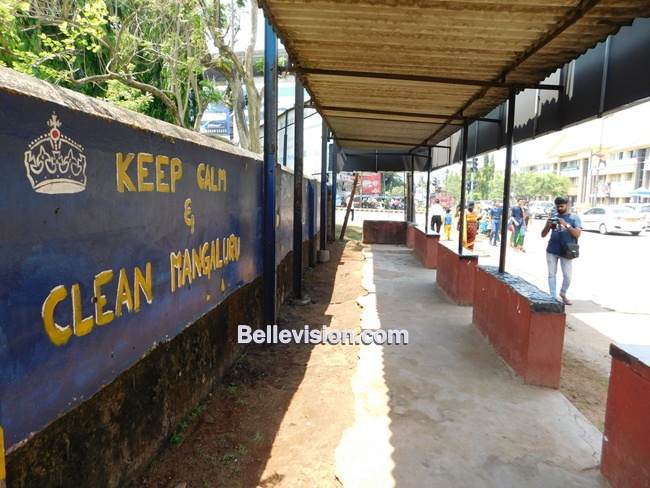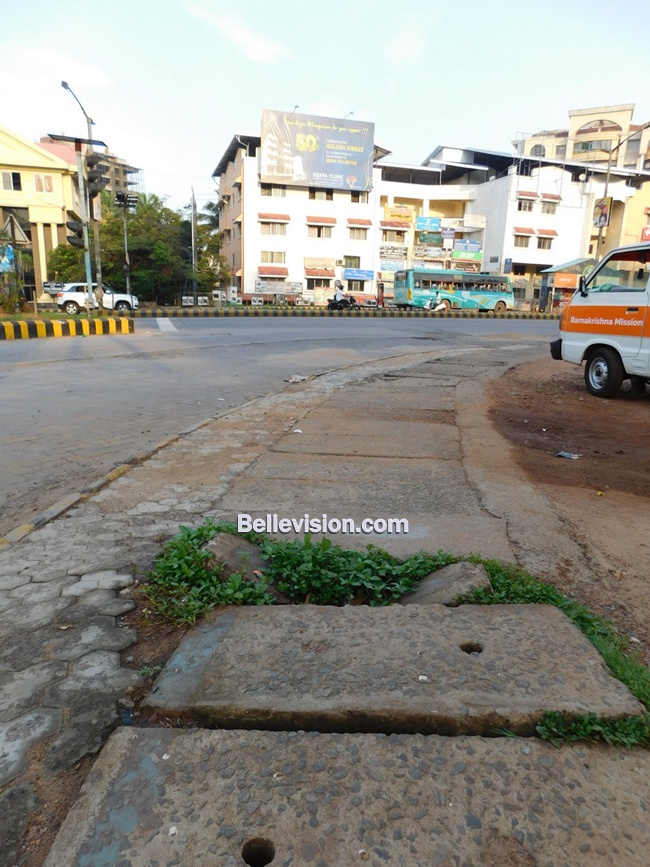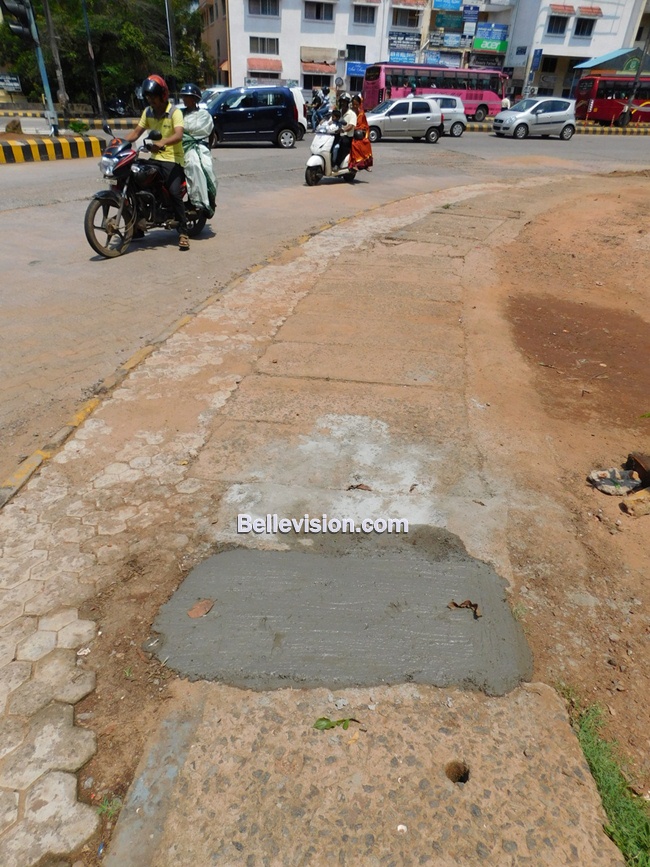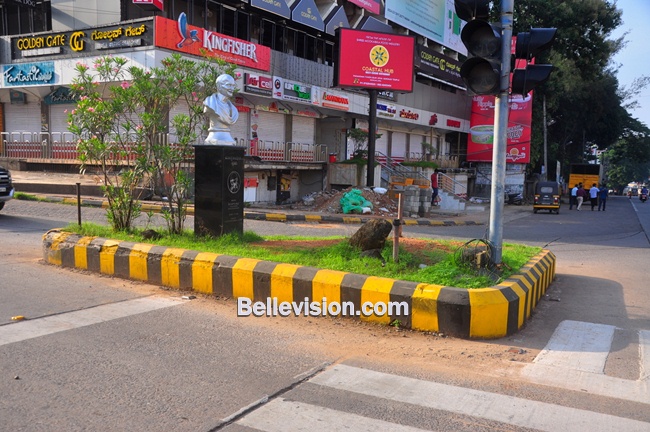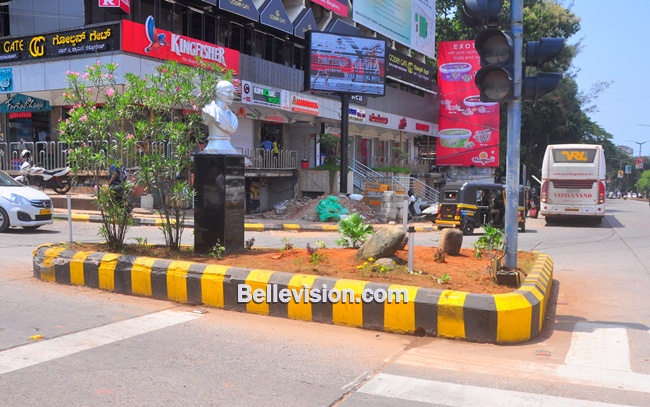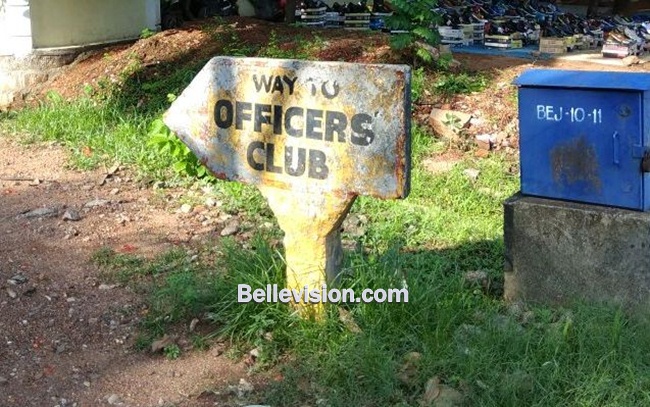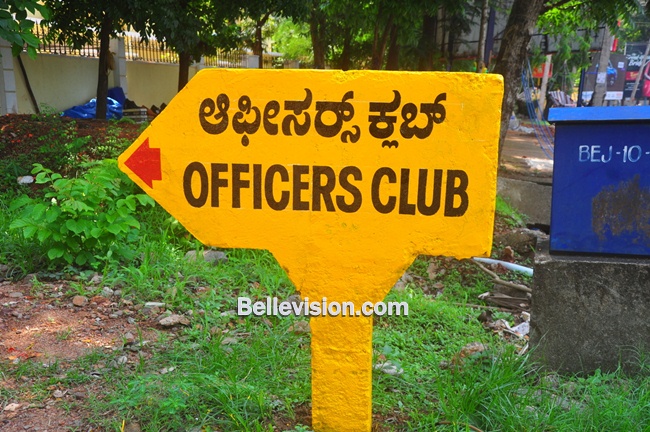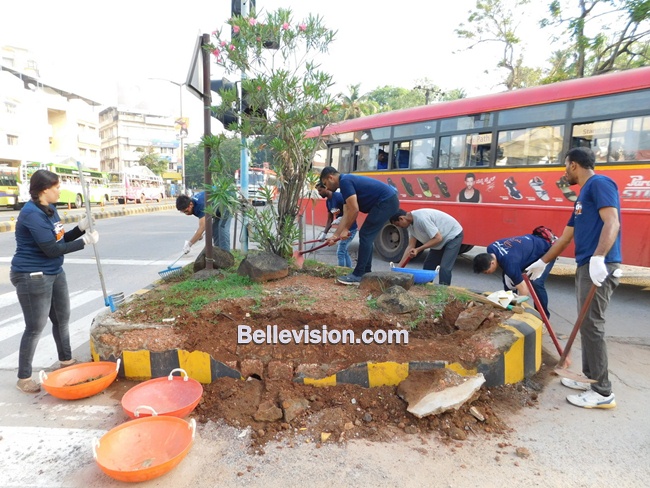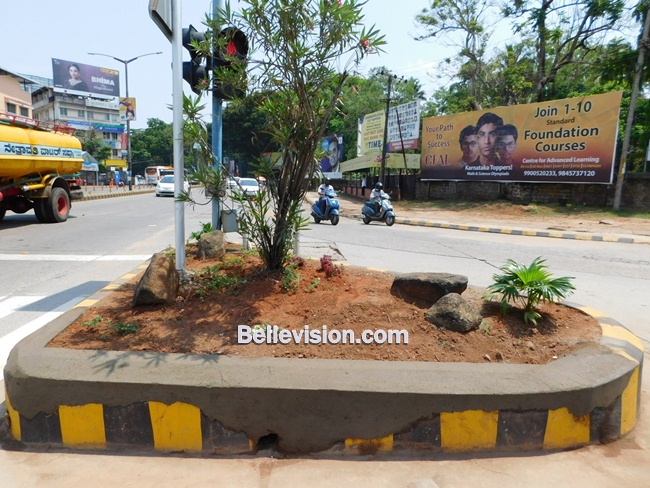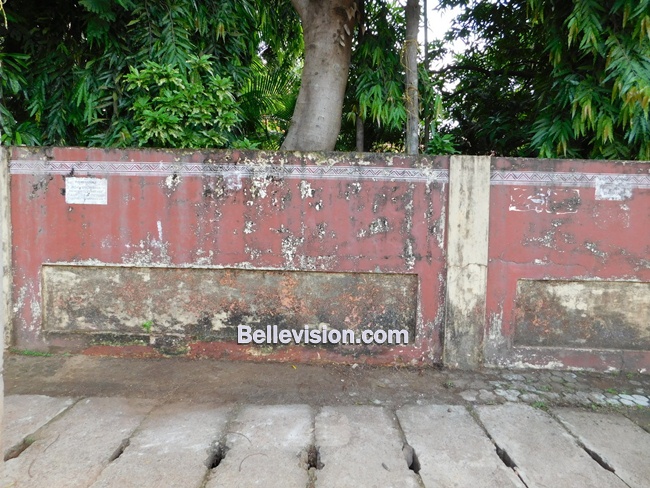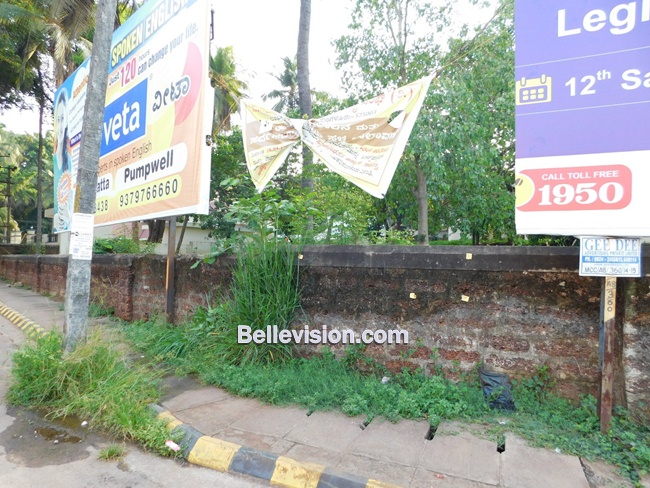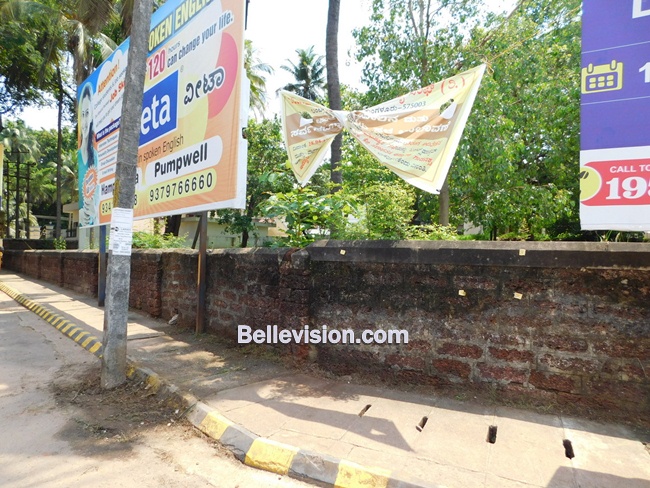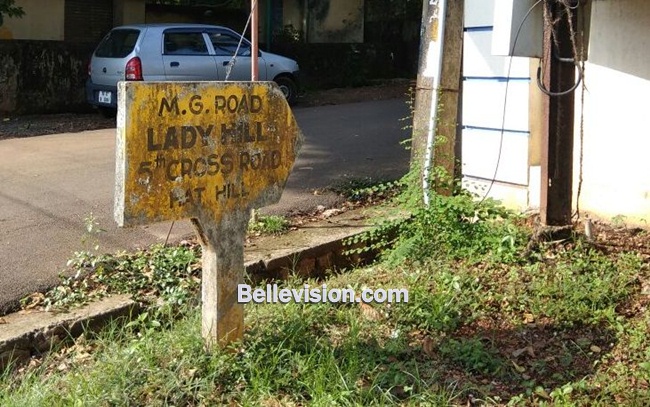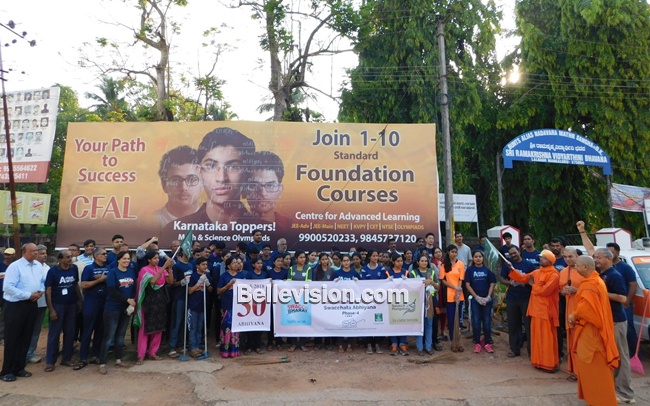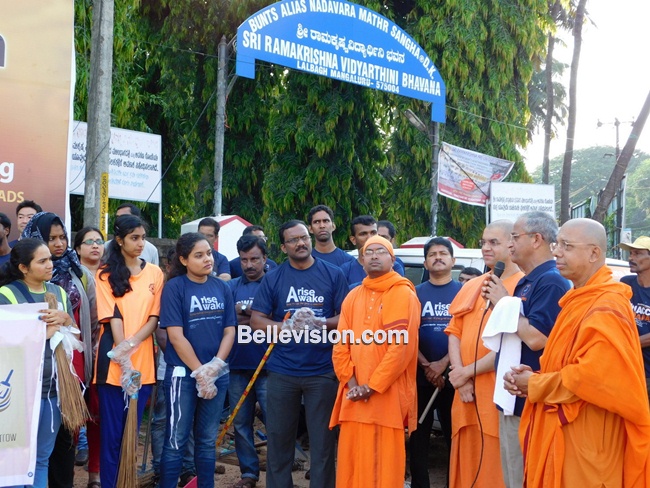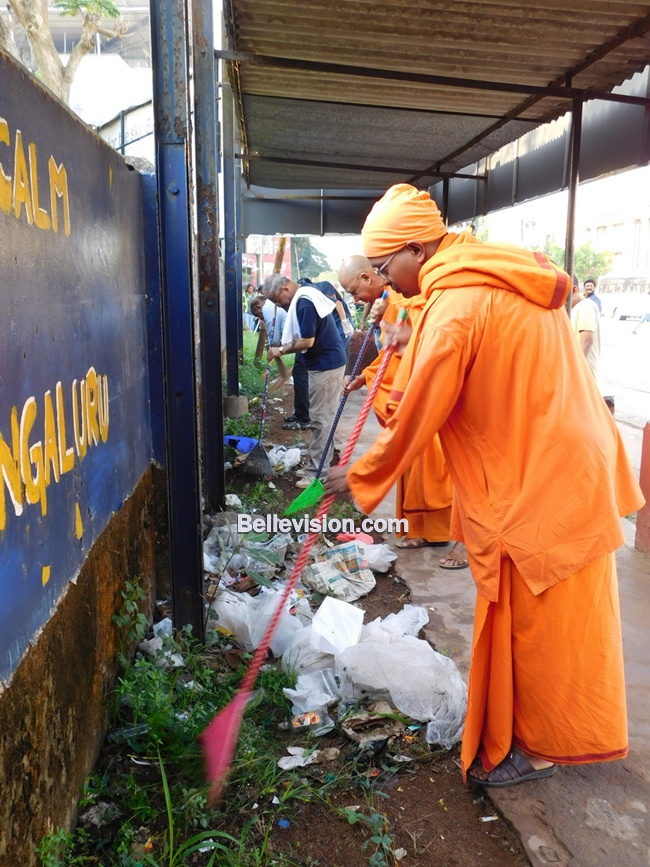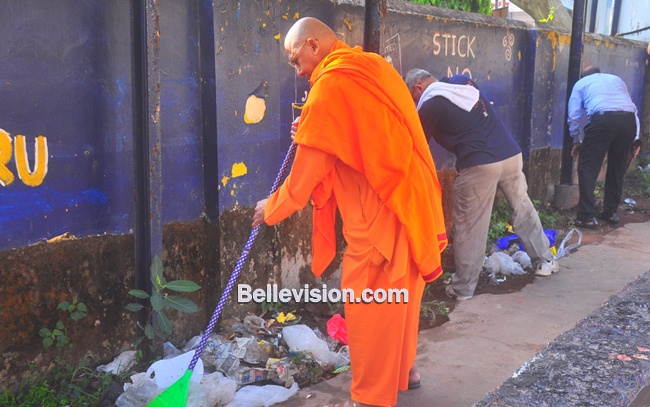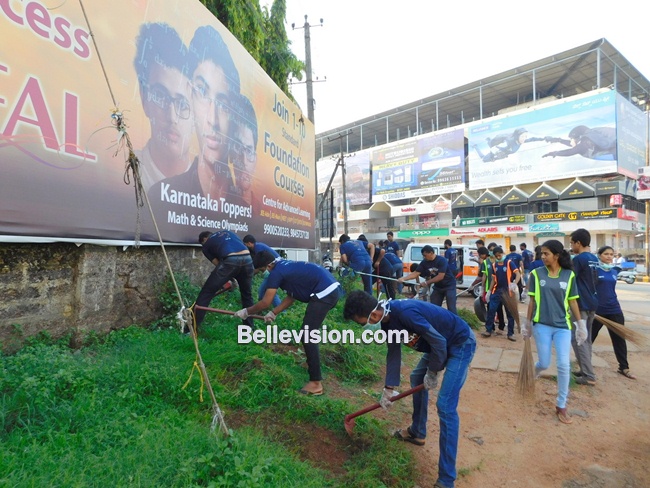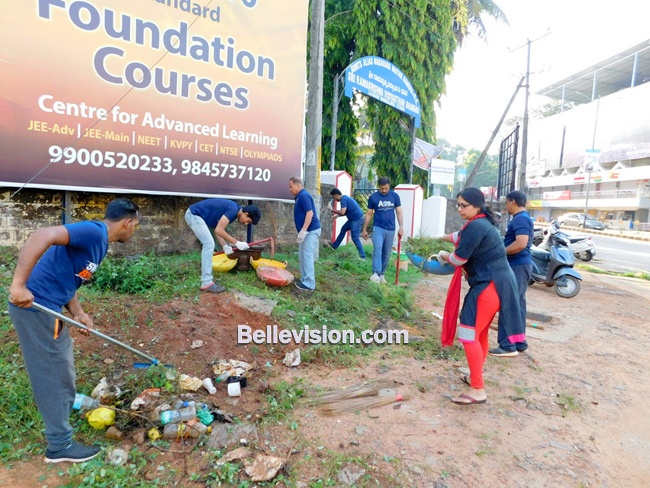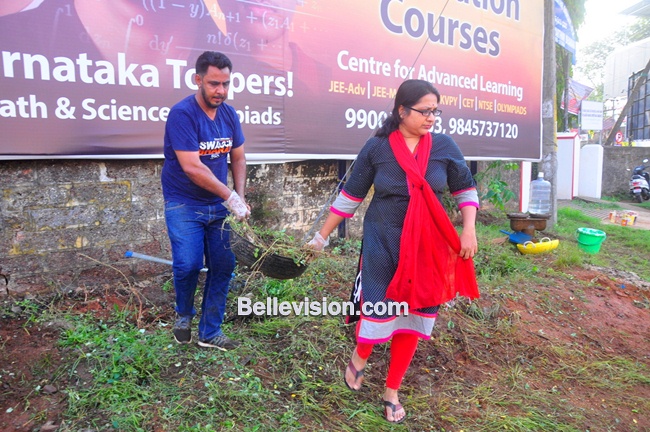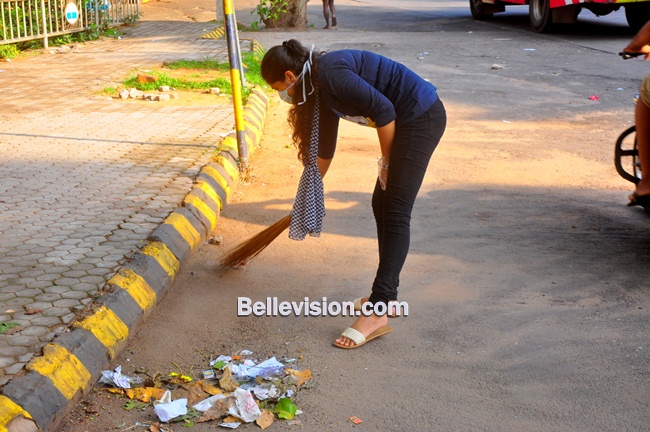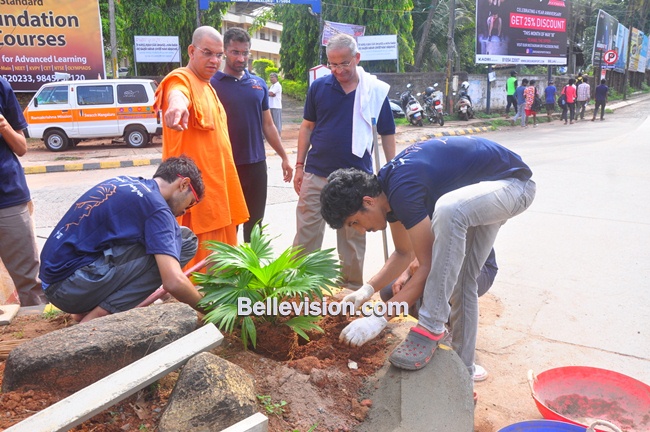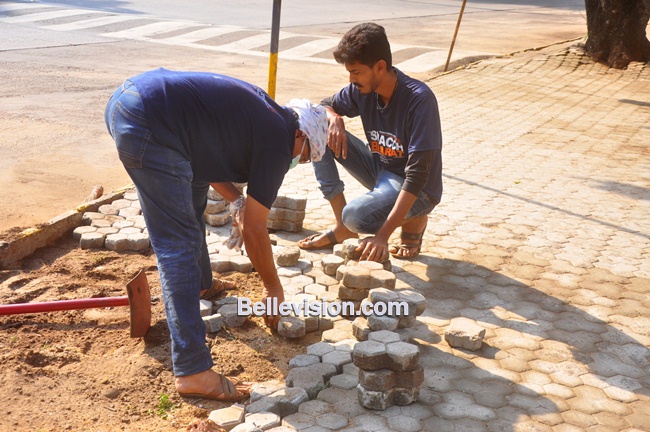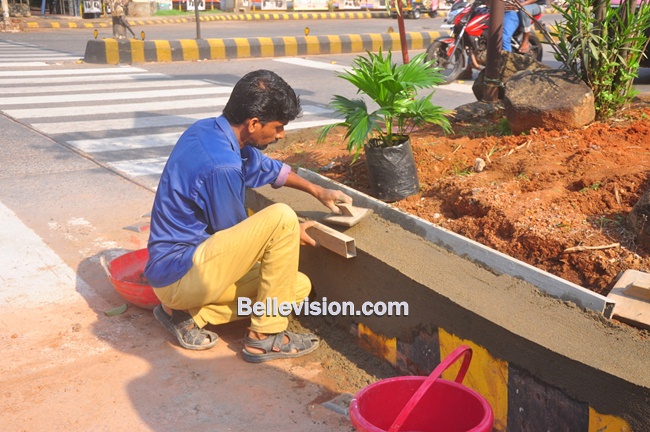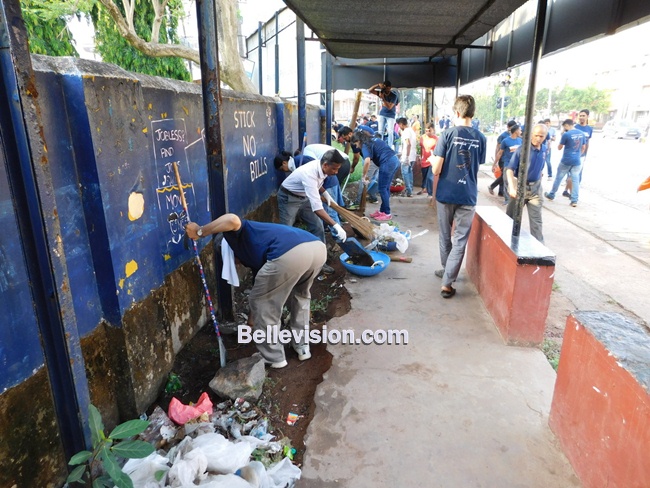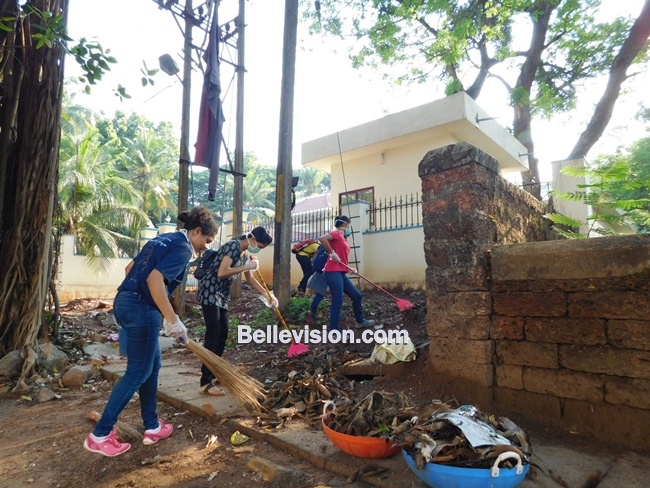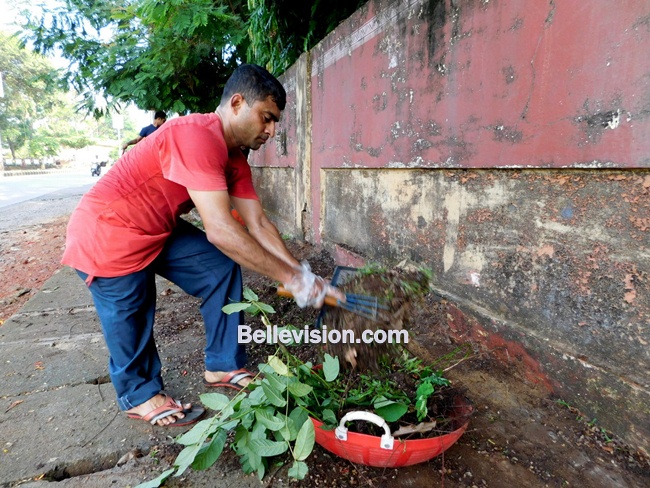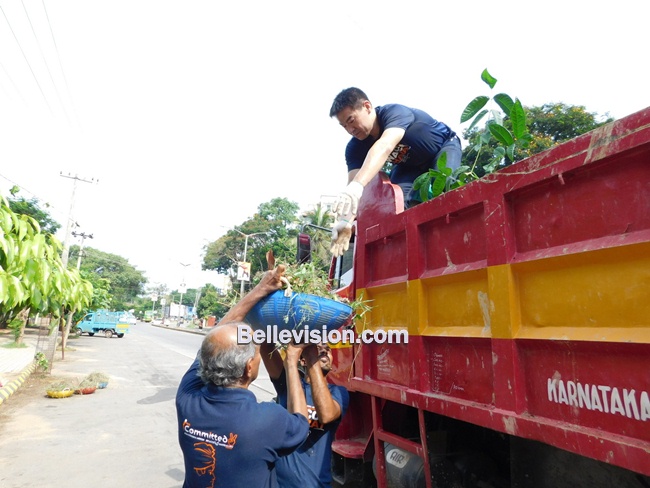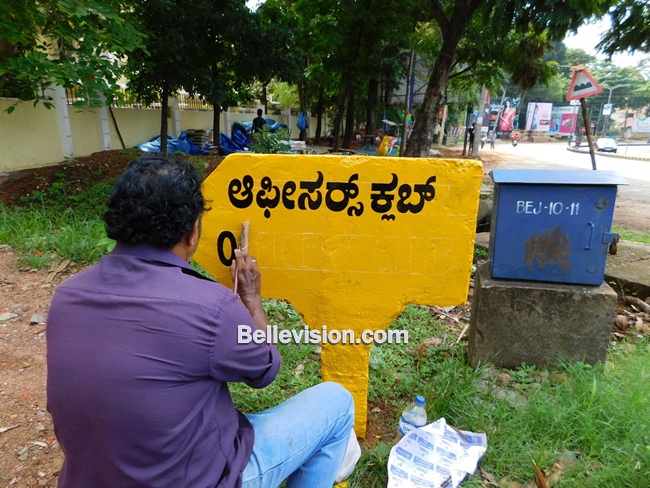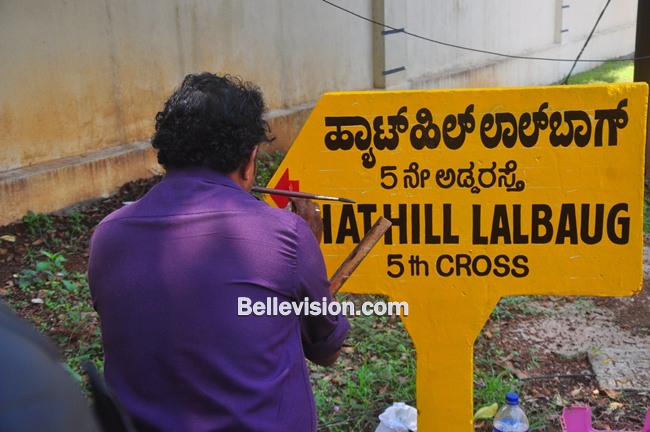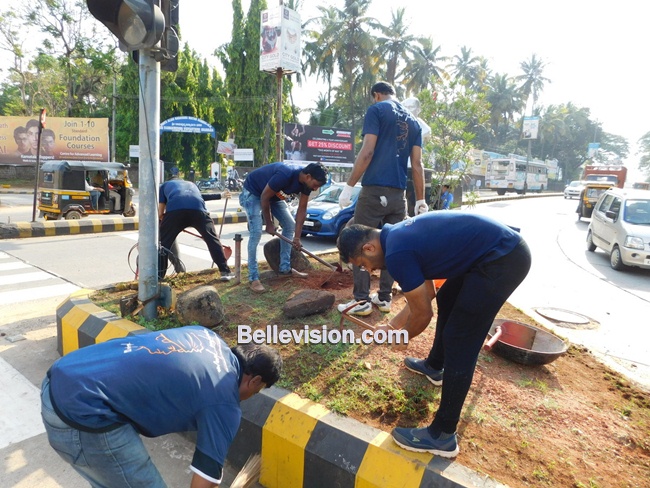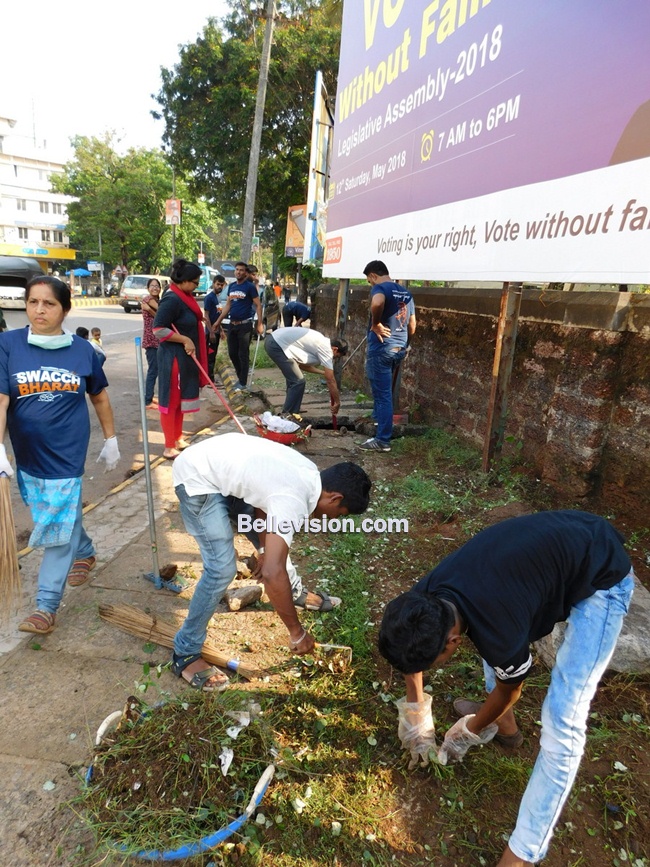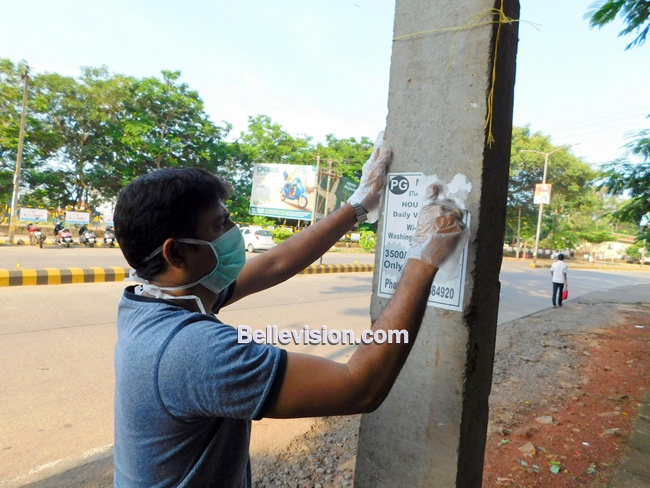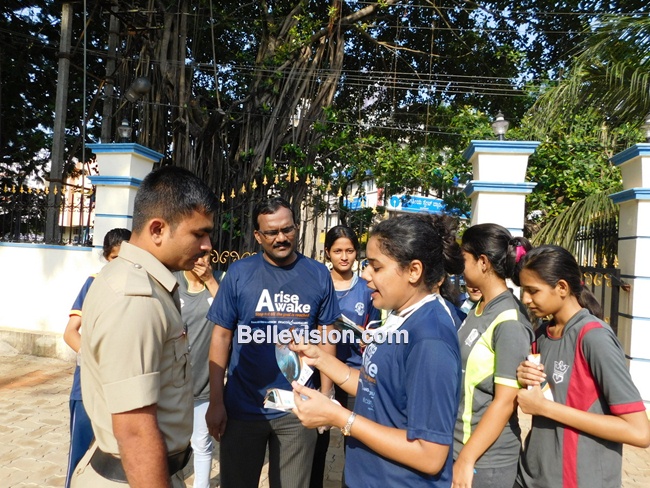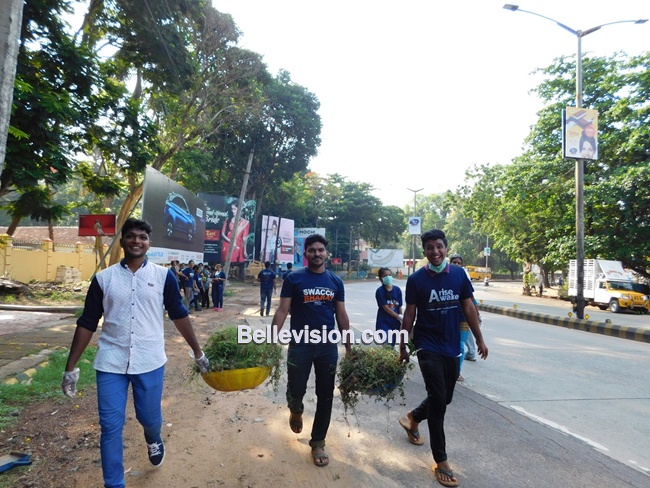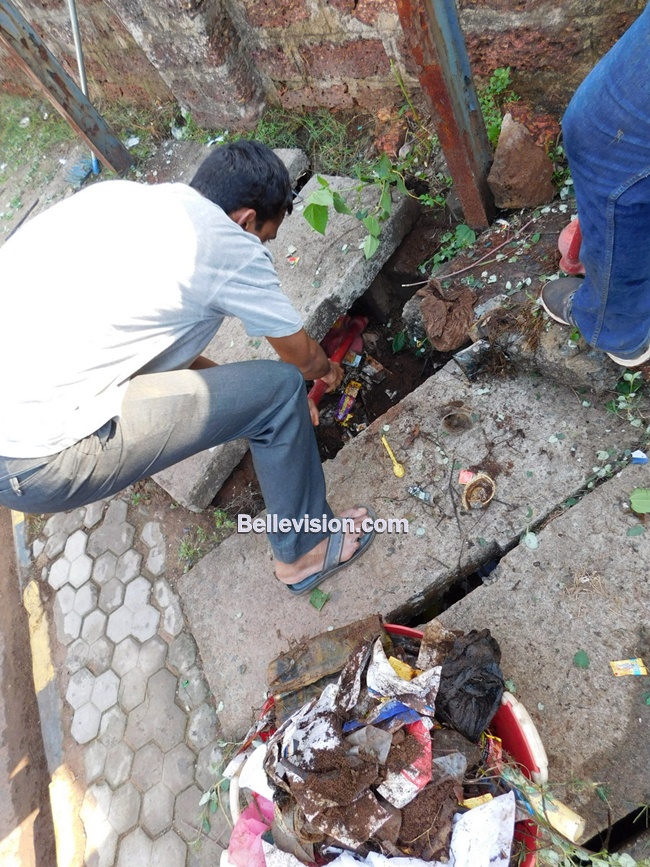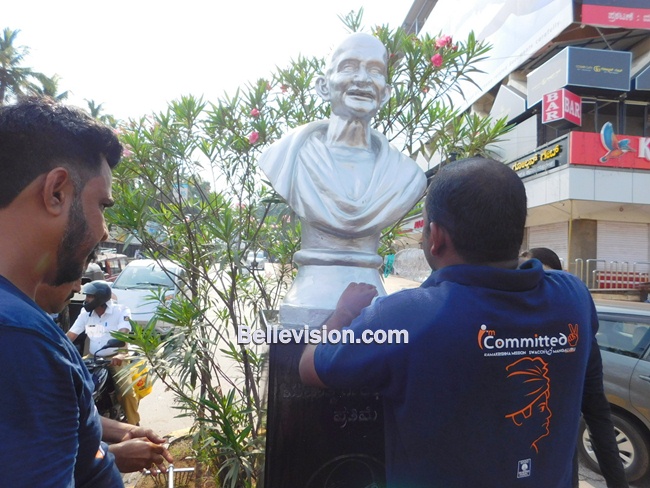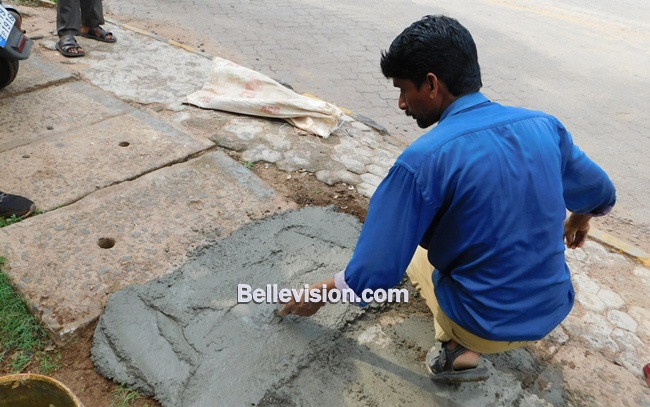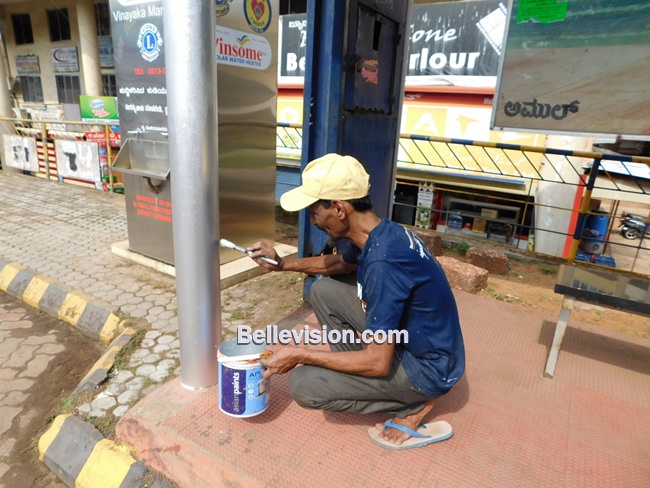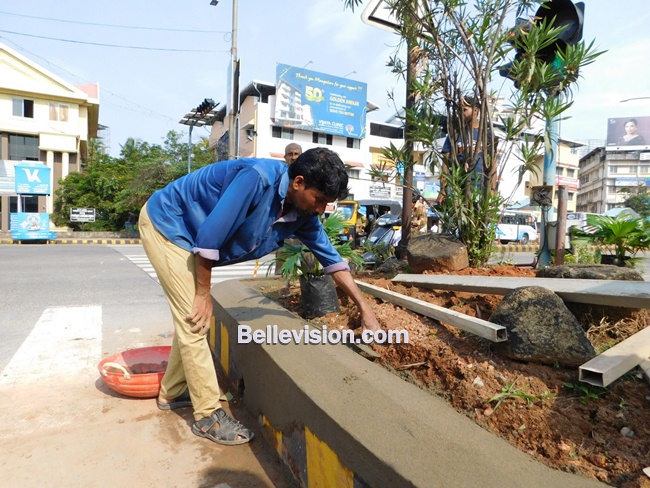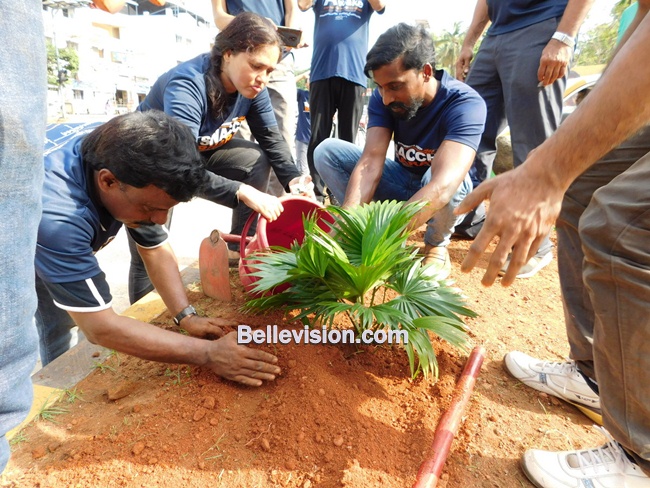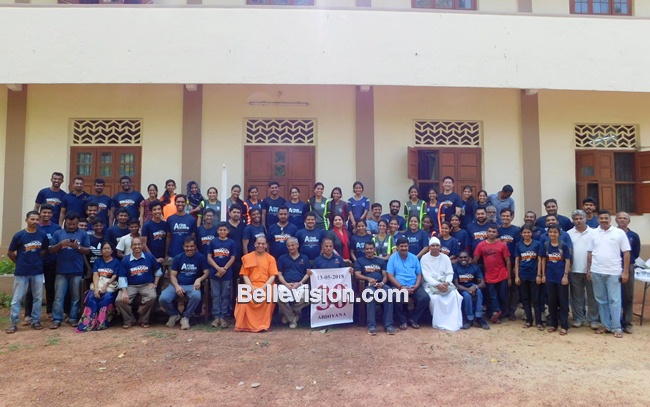 Cleanliness Drive: Volunteers were divided into 4 groups and carried out the cleanliness work in M G Road. Mehboob Khan and others cleaned road and footpath from opposite Mangalore City Corporation to Mangala Stadium. Students of Nitte College of Physiotherapy under Dr Purushottam Chippal cleaned the road and footpaths from Ramakrishna Girls' Hostel and the road leading towards Lady Hill. Jayaraj G N and others removed the big cement concrete slabs, which were posing problem to pedestrians, on the Lalbagh V Cross footpath by using JCB and cleaned the area.
Repair of Circle: The circle in front of Mangalore City Corporation having the statue of Mahatma Gandhi was damaged due to the collision of vehicular traffic. Volunteers taking help of civil masons repaired the same with plastering etc. Dilraj Alva and others volunteers cleaned both the triangular spots in the area and cleaned the image with water. Bothe the spots were decorated with flower pots and flower creepers thus beautifying the spot.
Cleaning Bus Shelters: Swamis and guests cleaned 3 bus shelters in Lalbagh area. Dr Shashidhar and volunteers cleaned the bus shelter in front of Saibeen. Sujith Prathap, Anand Adyar and others cleaned the twin bus stops in Lalbagh and removed advertisement posters and painted the pillars giving a facelift.
Renovating direction boards: The direction boards of Officers Club, Lady Hill 5th Cross on the MG Road – Lady Hill Roads were worn out. Volunteers cleaned the boards and painted them with beautiful letters thus helping the public.
Awareness Campaign: Ashok Subbaiah and other volunteers visited several households in Lalbagh area and in front of Mangala Stadium distributing handbills on awareness and urged the residents to keep their surroundings clean.
Vedavyas Kamath, Mangalore city BJP president, Kushiraj Kottary, Kavitha Purohith, Jayashree Kulai, Kavyashree Umakanth, Avinash Anchan and many other volunteers actively participated in the Abhiyan. Umanath Kotekar coordinated the Abhiyan. All the volunteers were served with tiffin after the Abhiyan.
MRPL and Nitte Institutions are sponsoring the drive.