Bunts Qatar celebrates 5th anniversary with mega cultural event
By Jerald DSouza

Bellevision Media Network


Doha/Qatar, 15 May 2018: Bunts Qatar celebrated Wakratheir Fifth anniversary at DPS Auditorium, Fifth Annual day successfully on, here, on May 4.
The event was graced by Dr Shashikala Shetty Gurpur; director of Symbiosis college of Law, Sathish Shetty Patla, a household name in Yakshagana, Navaneeth Shetty Kadri; multifaceted actor, excellent orator.
President of ICC Milan Arun was the chief guest of the evening.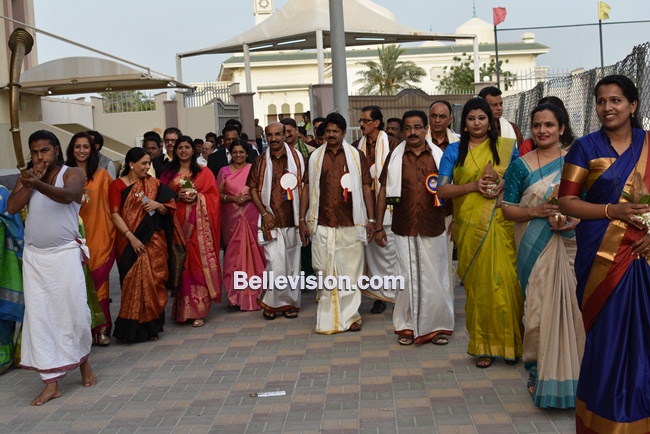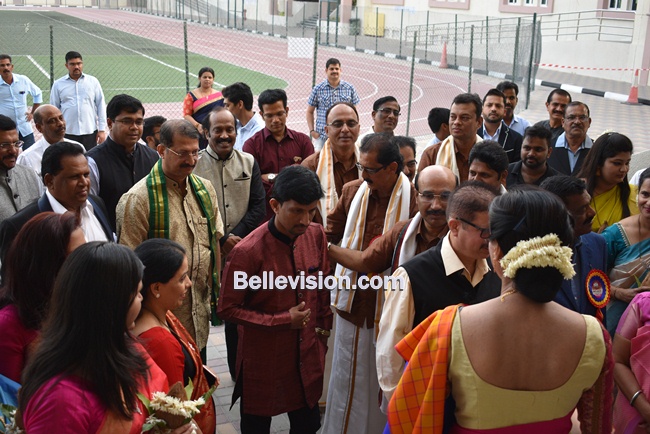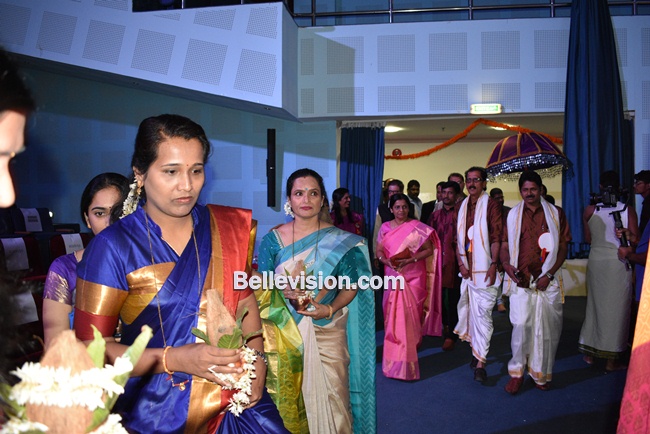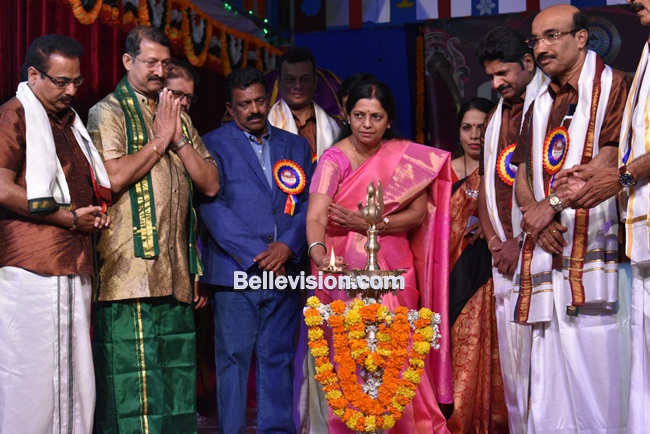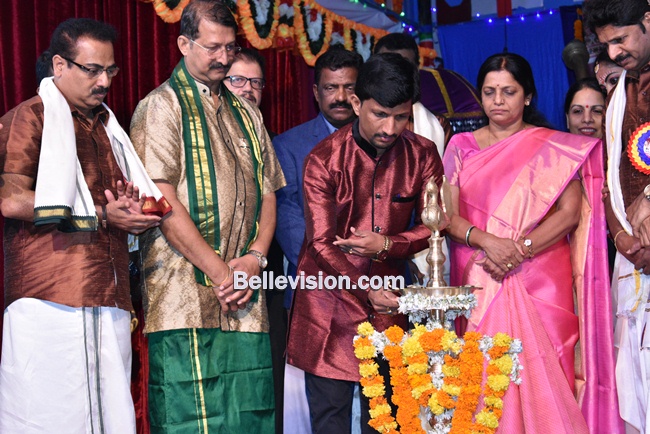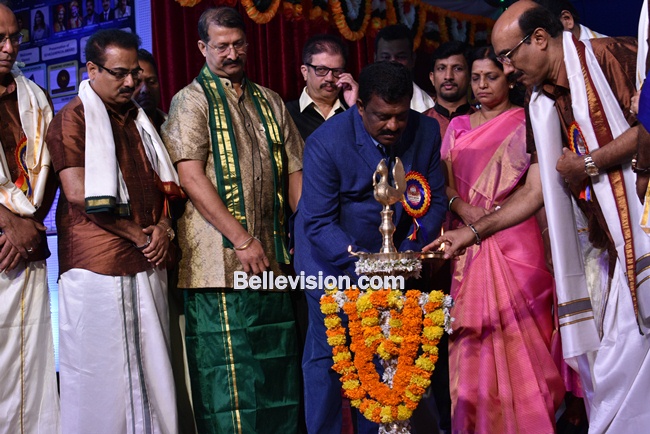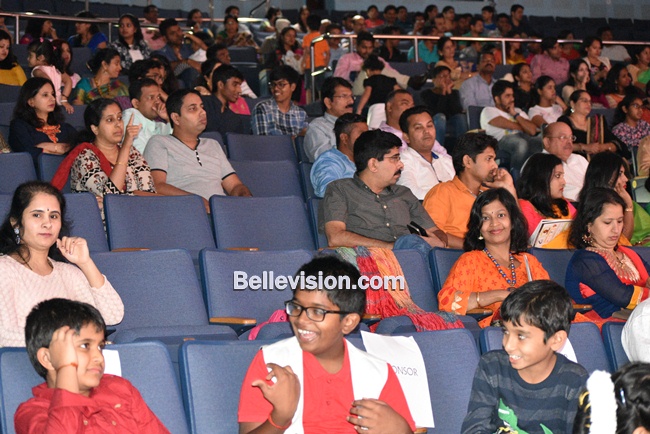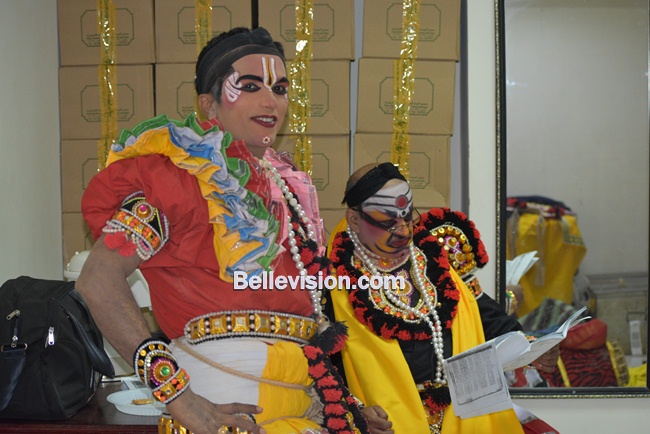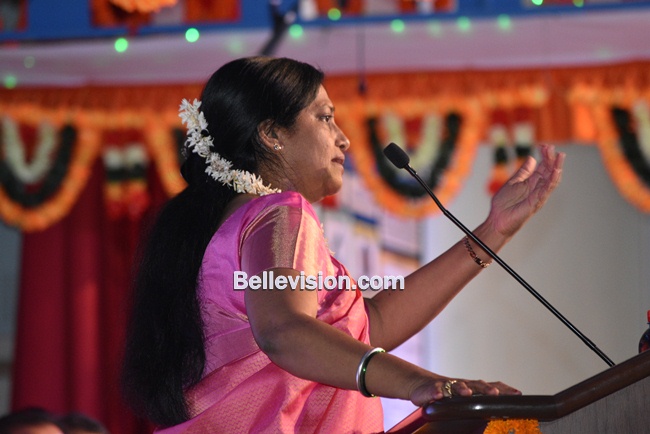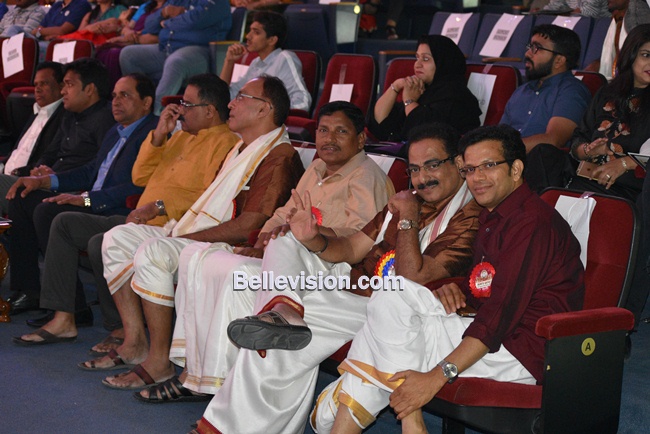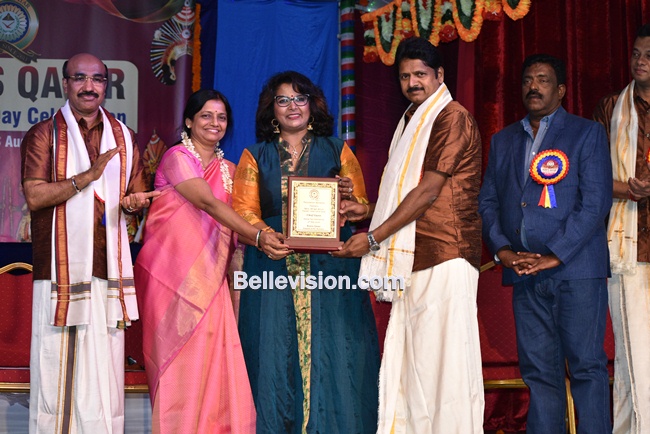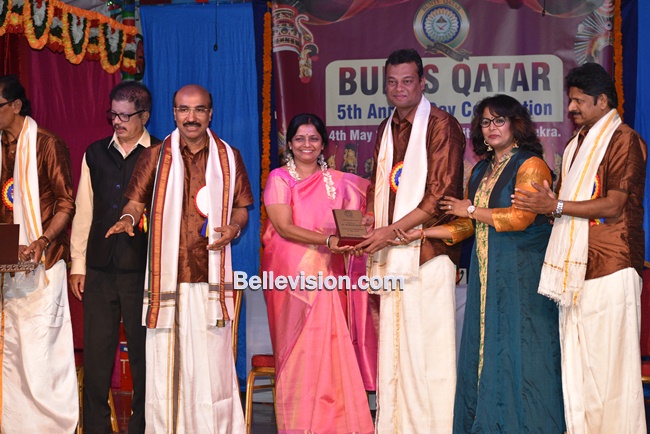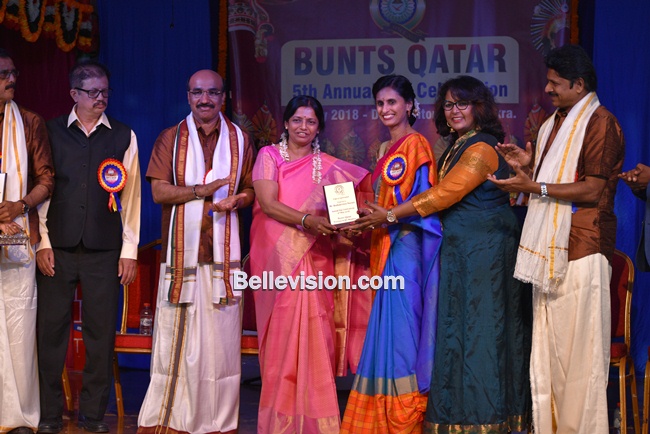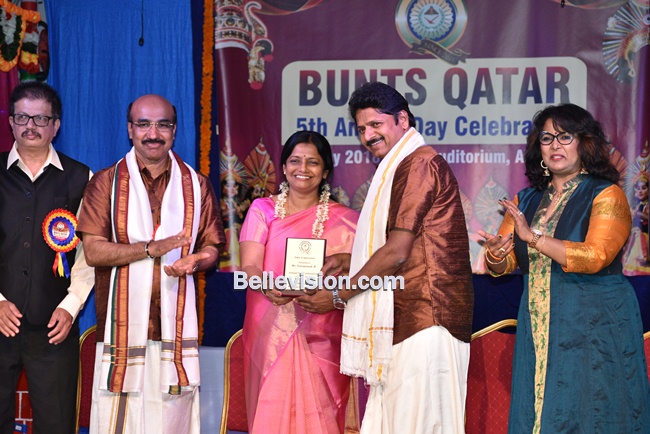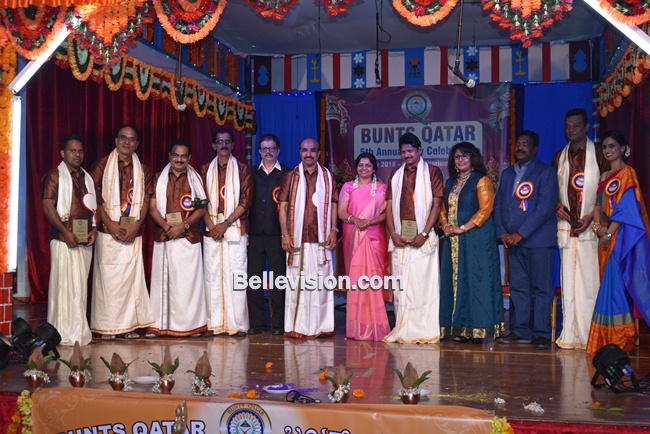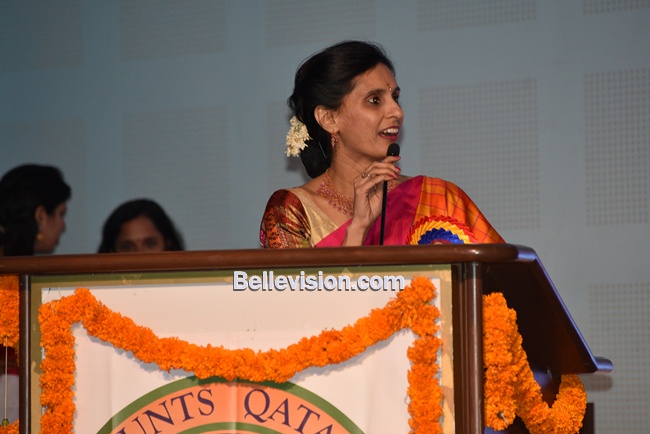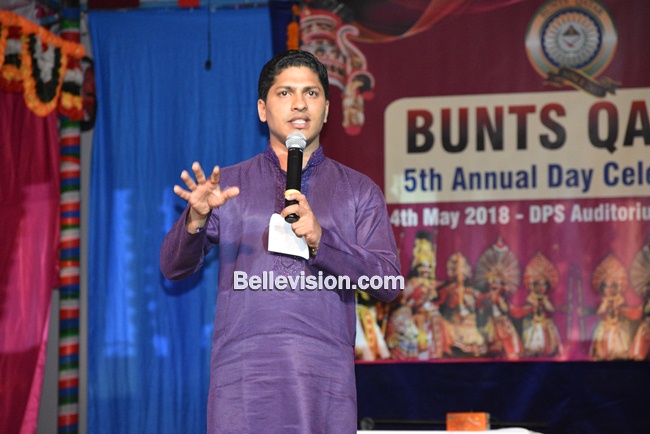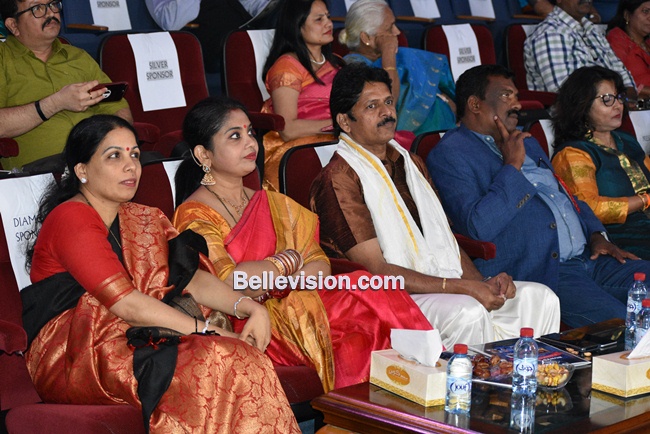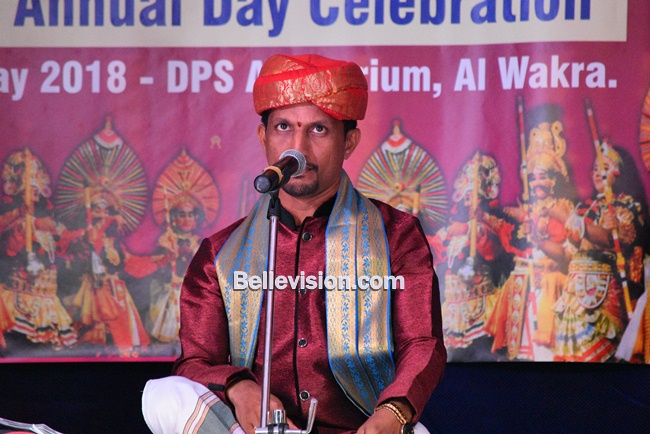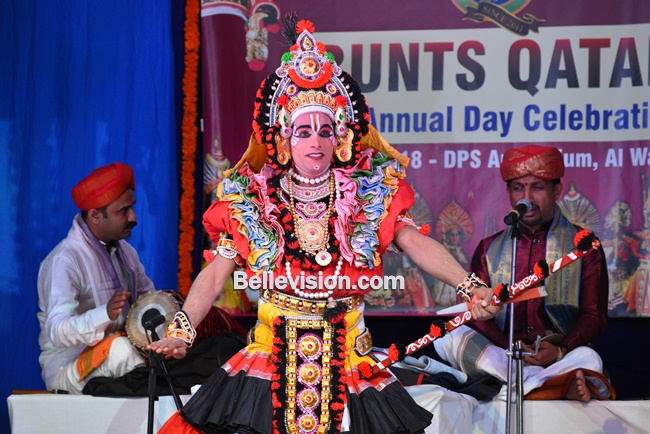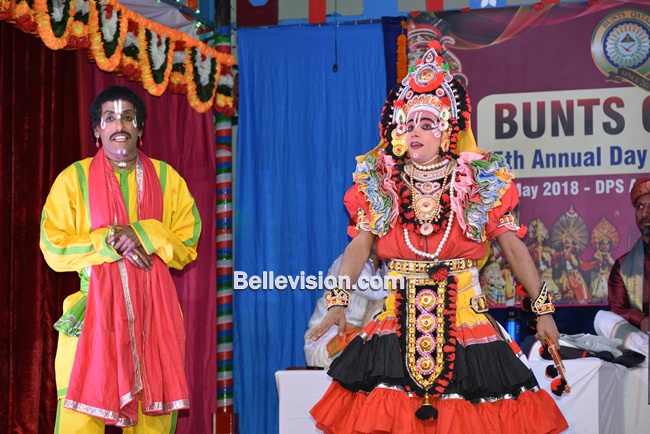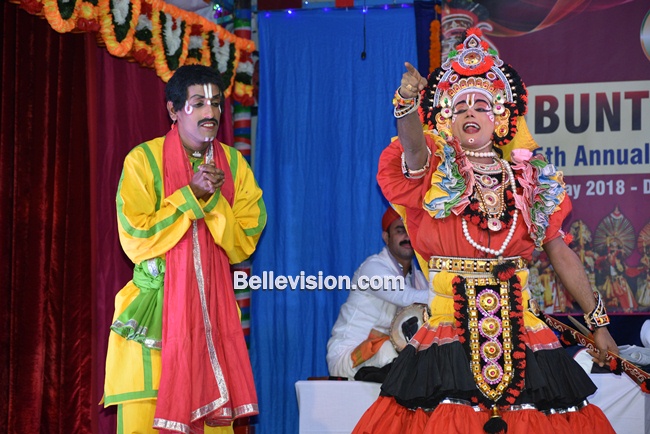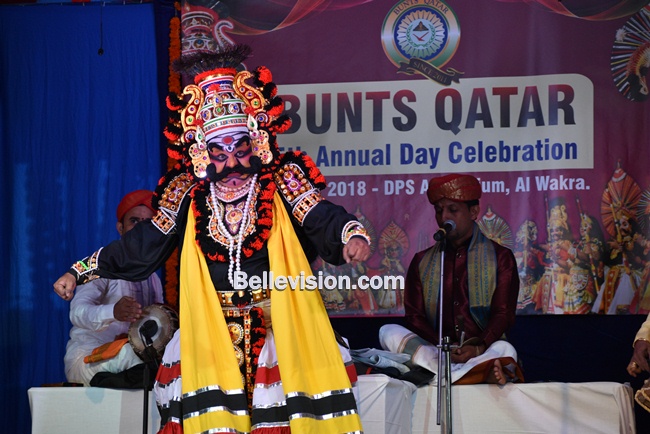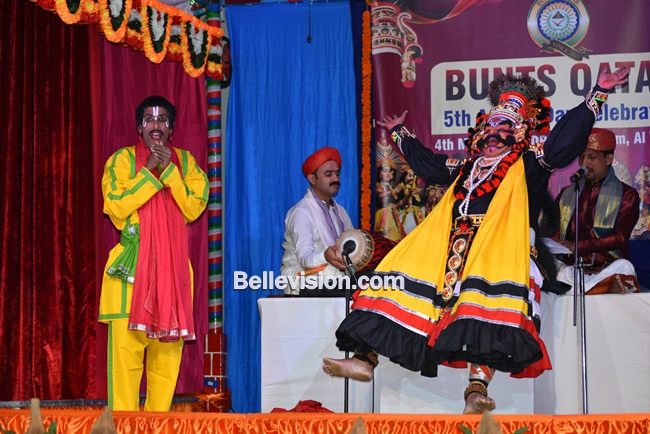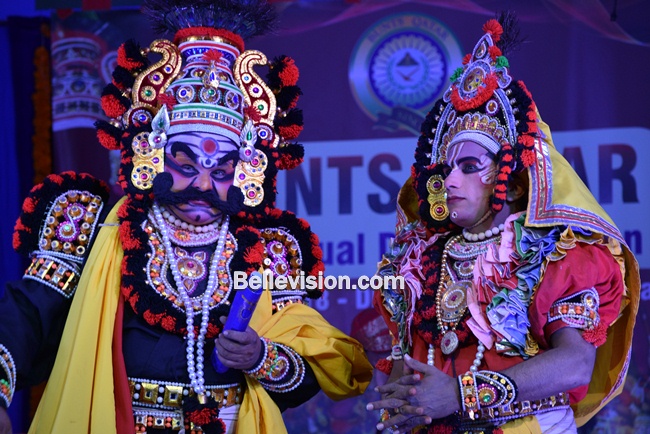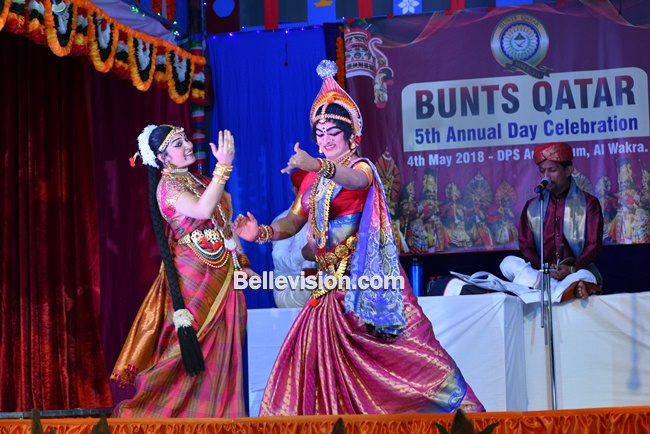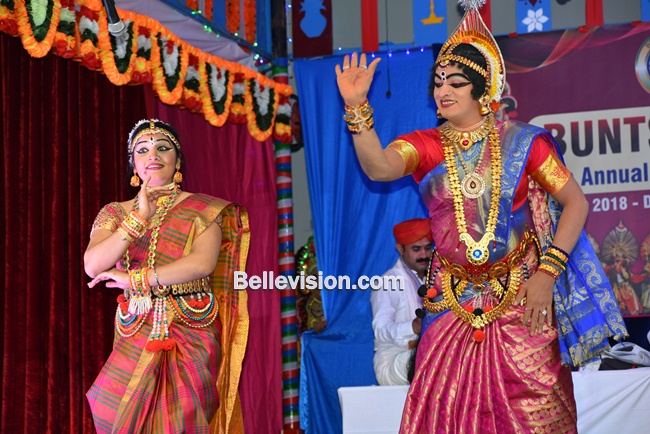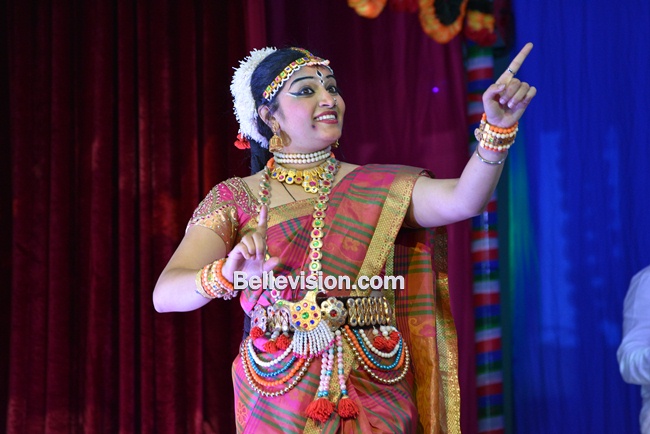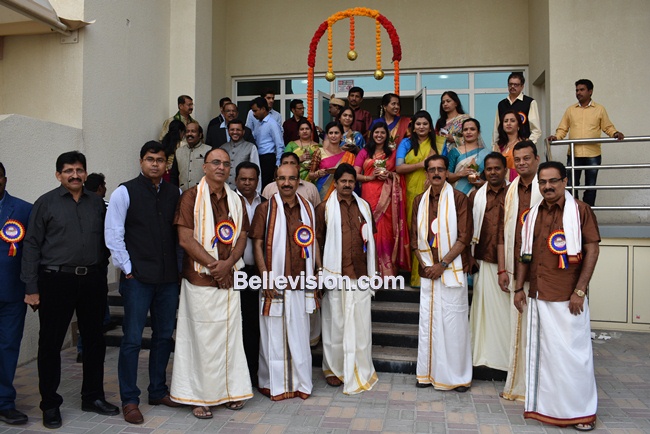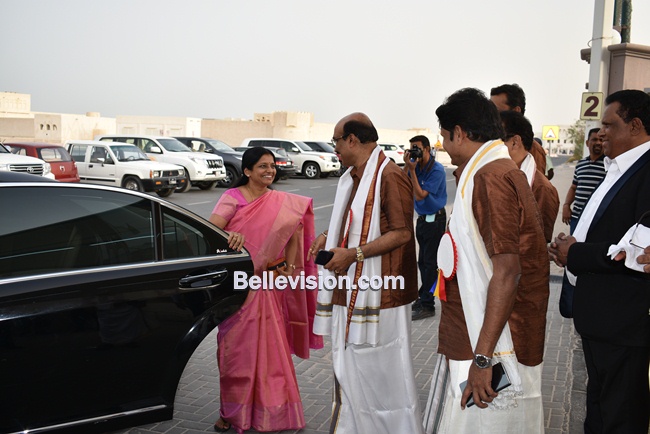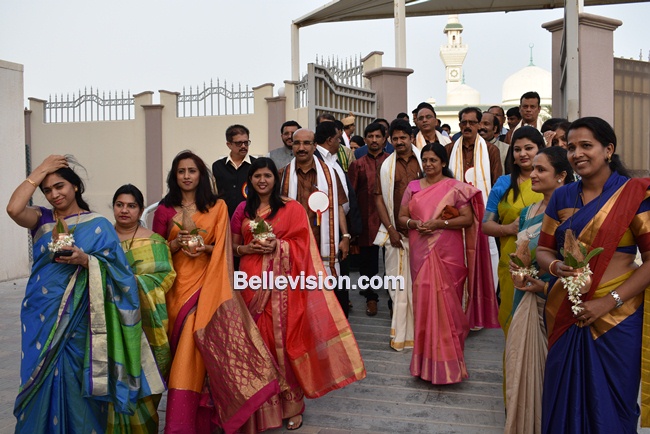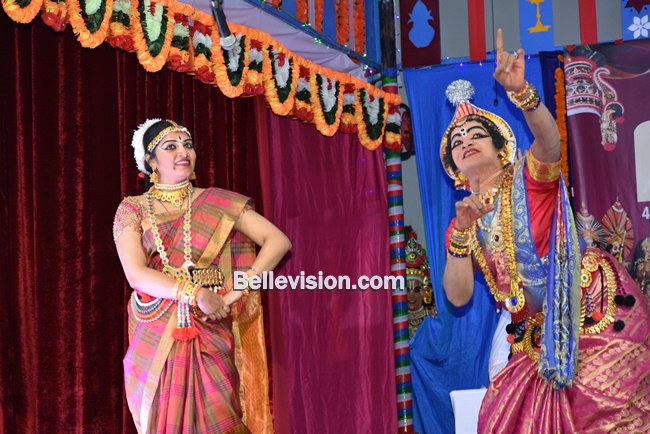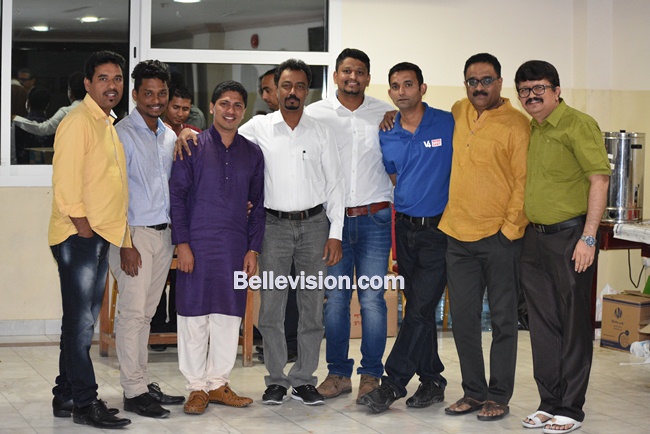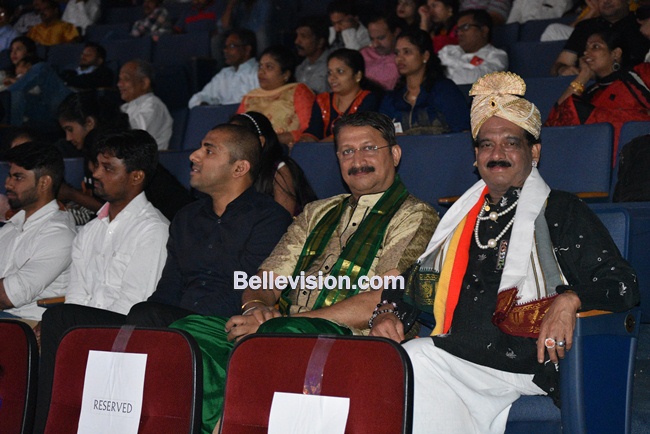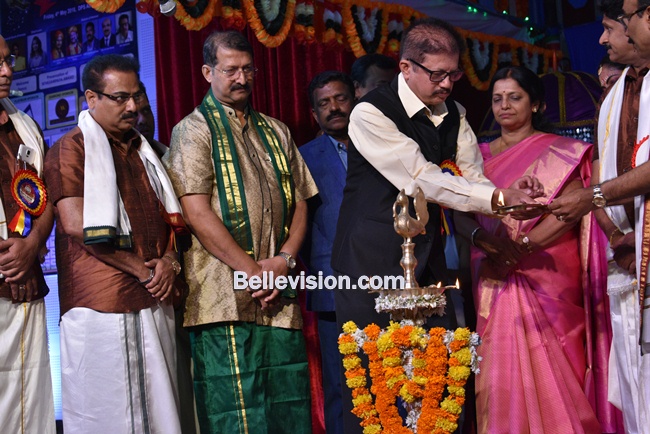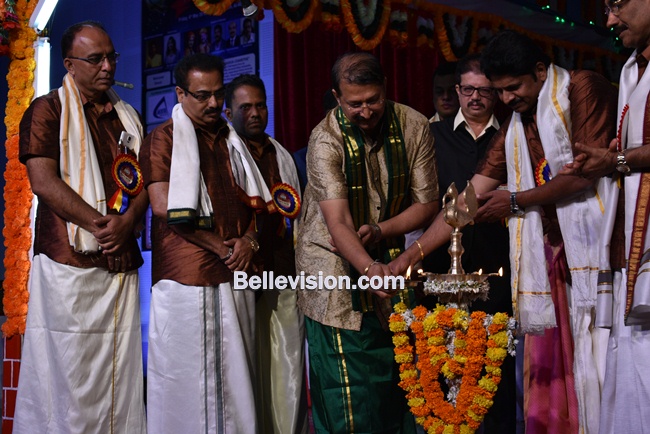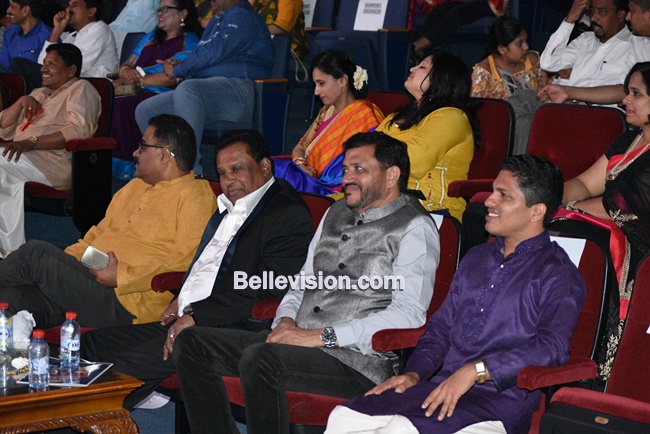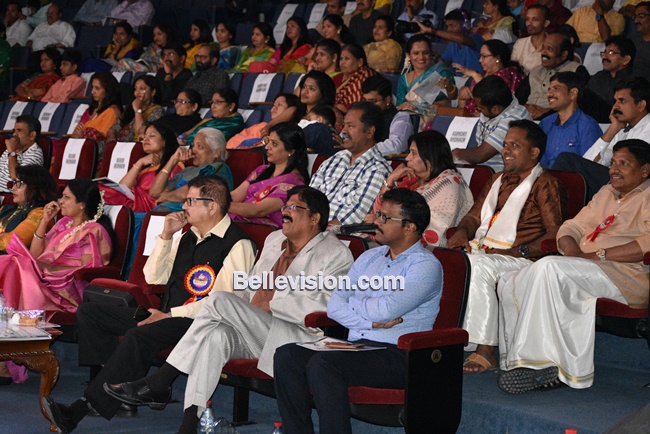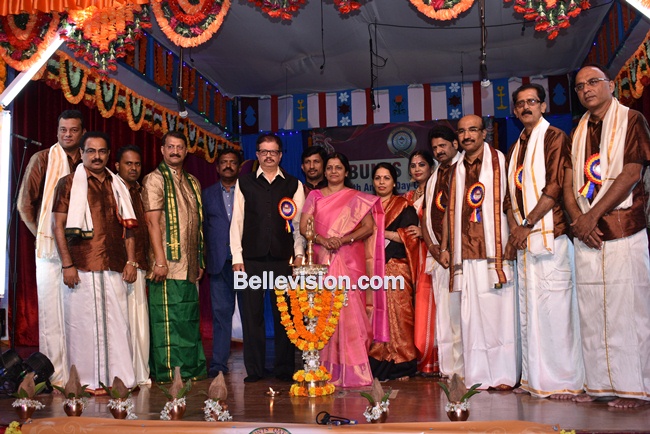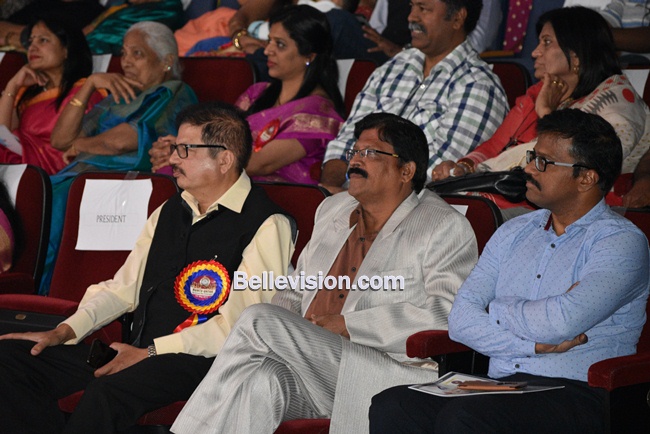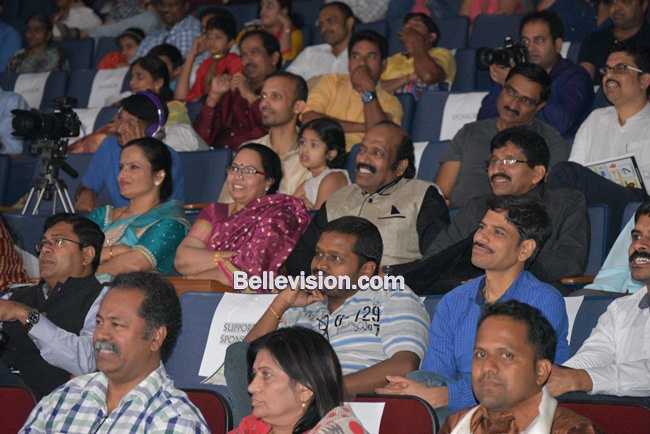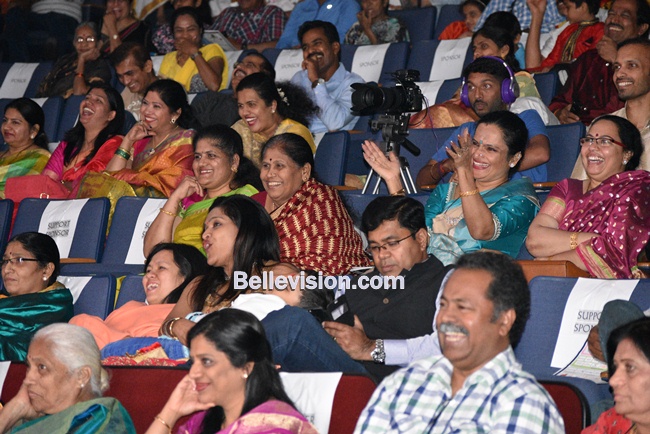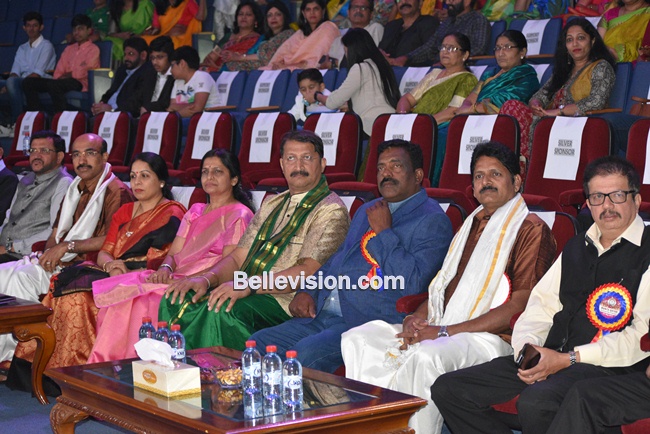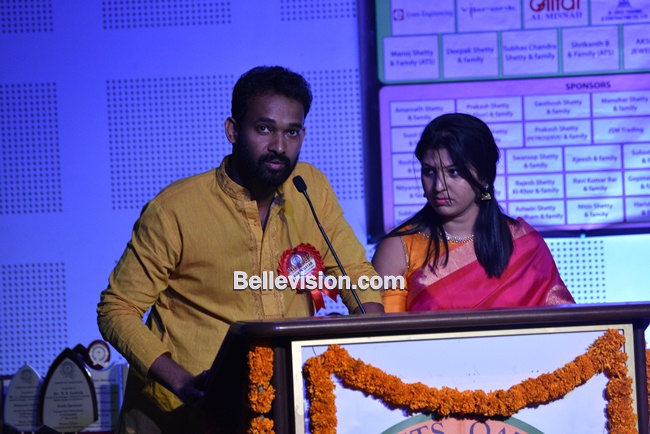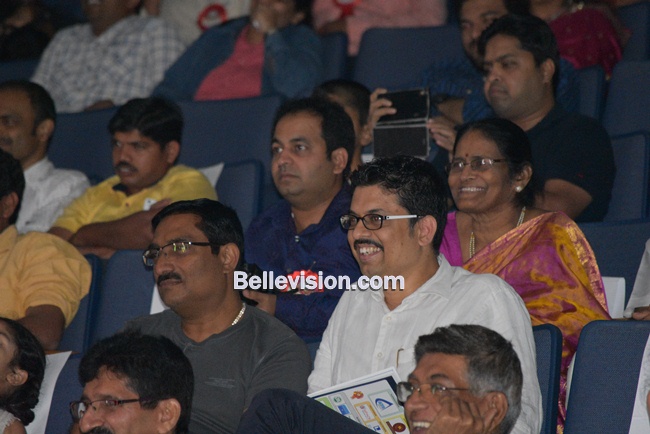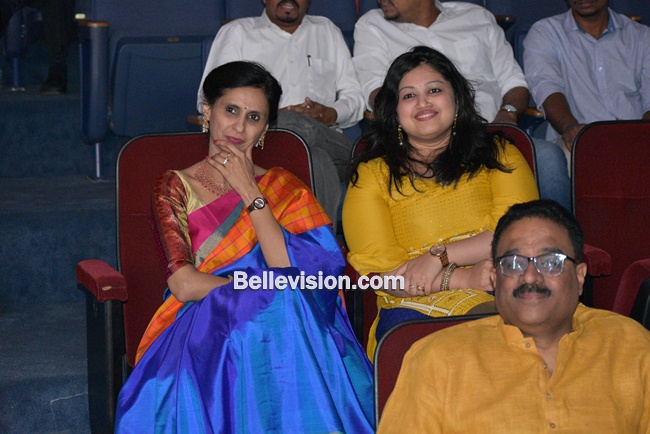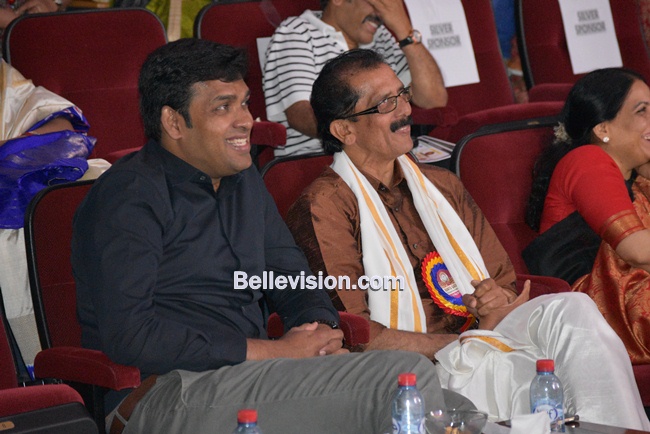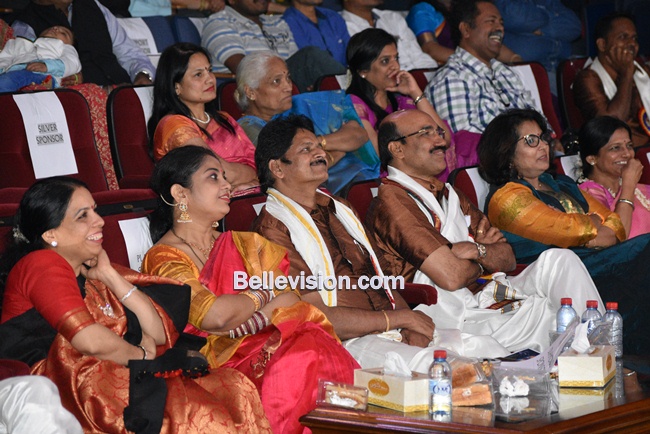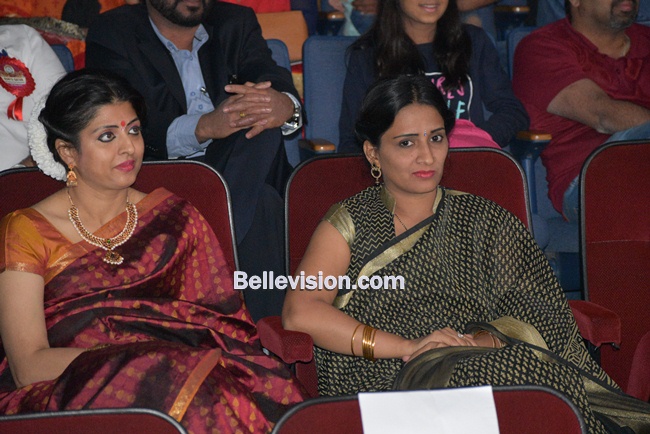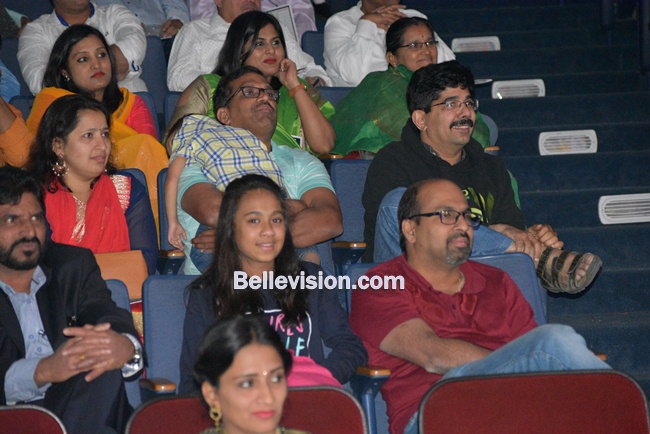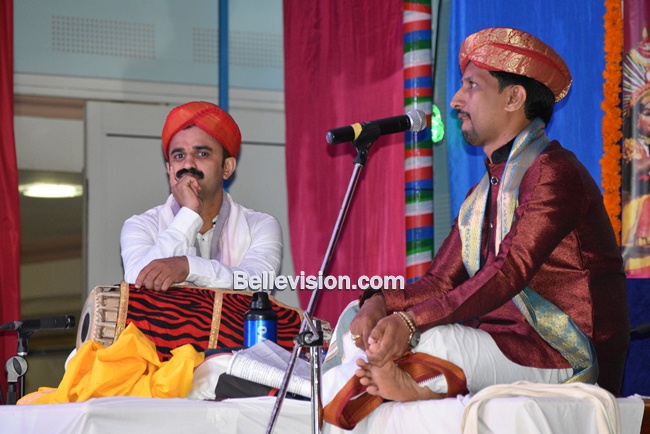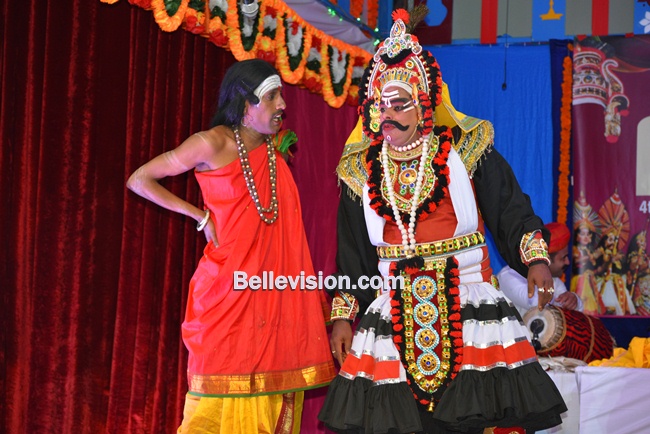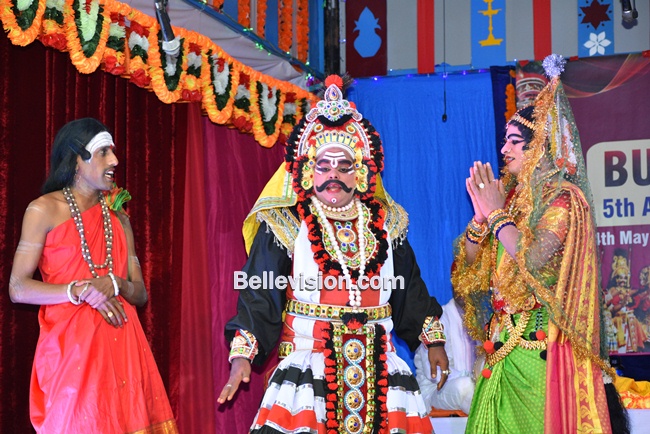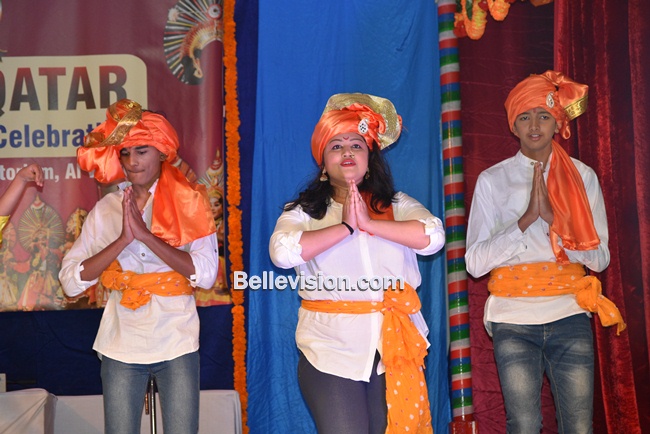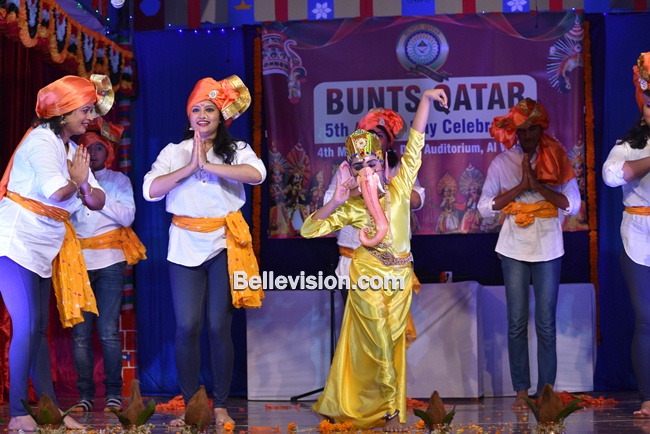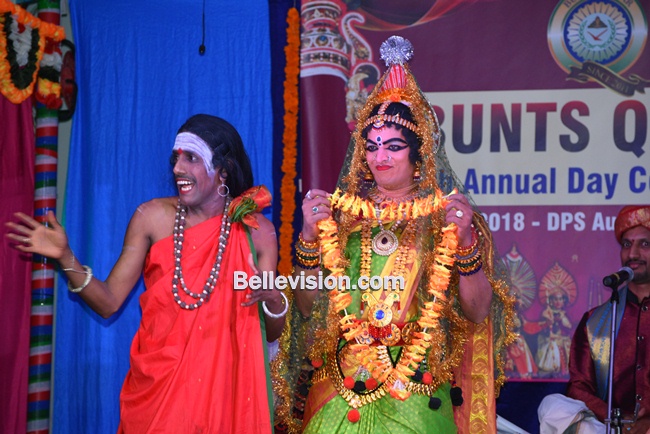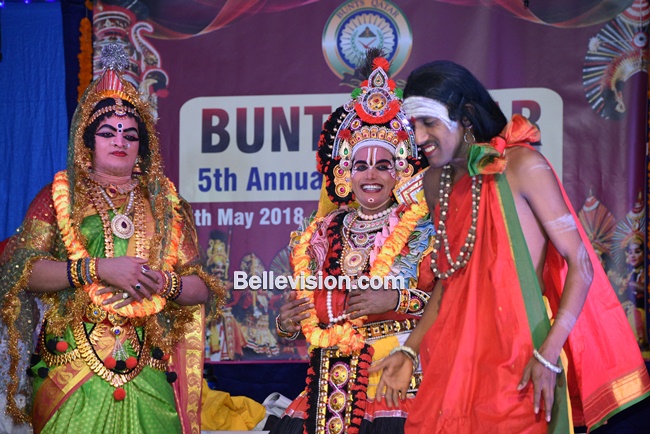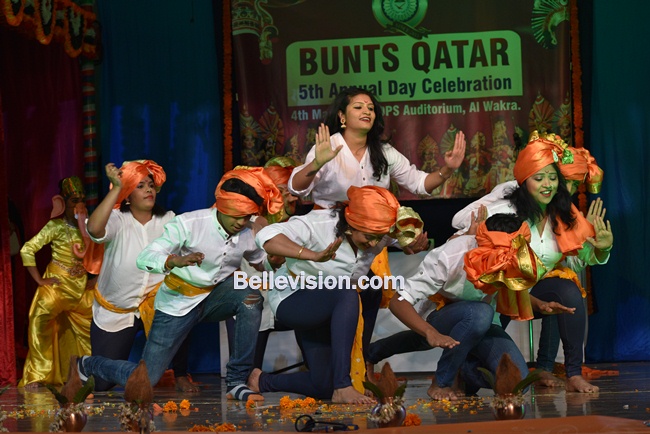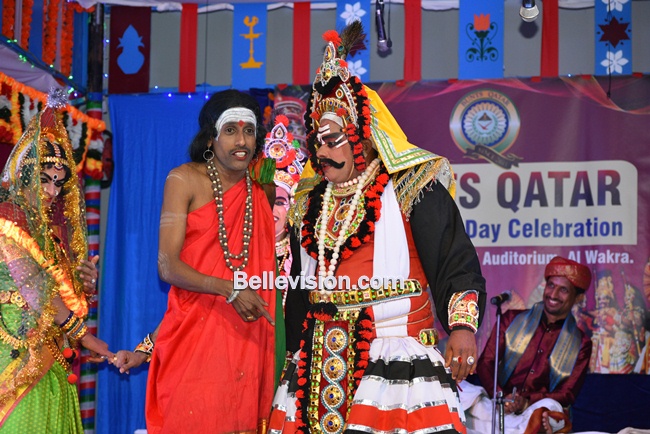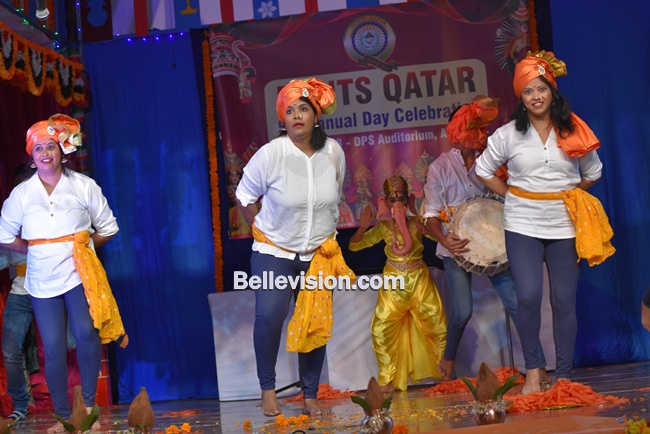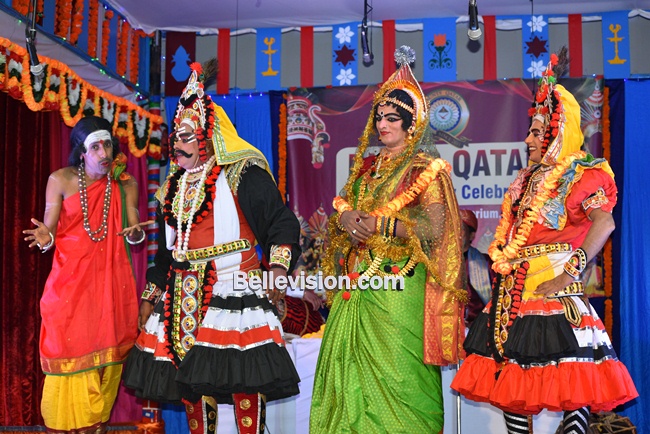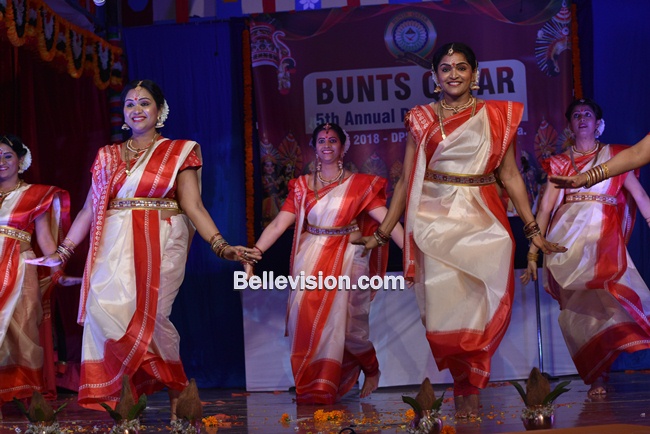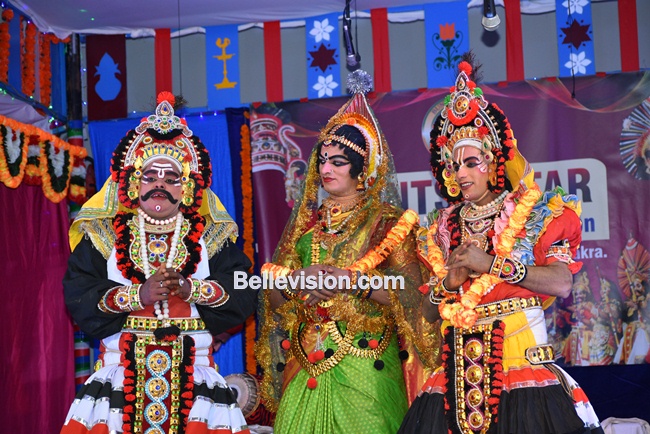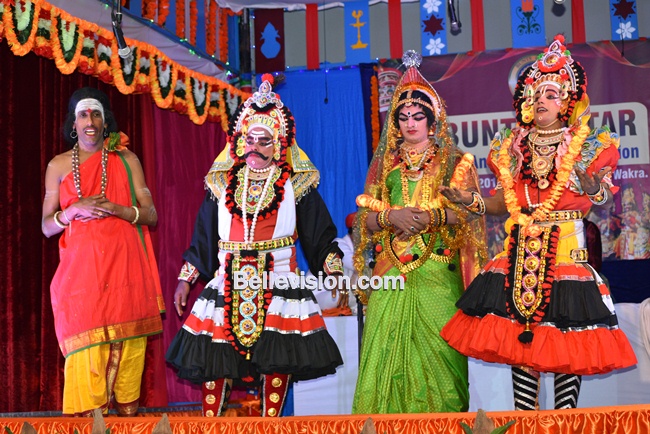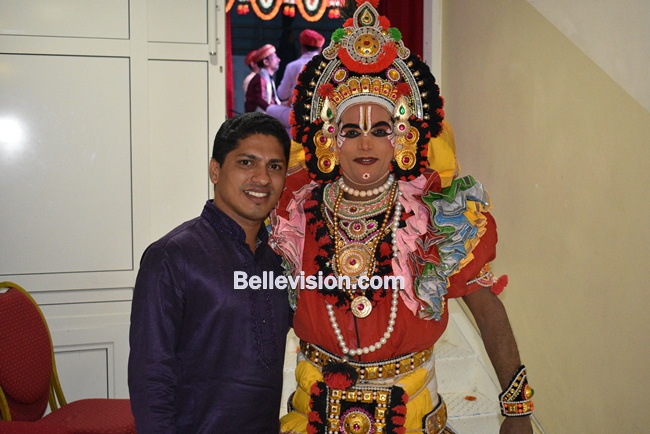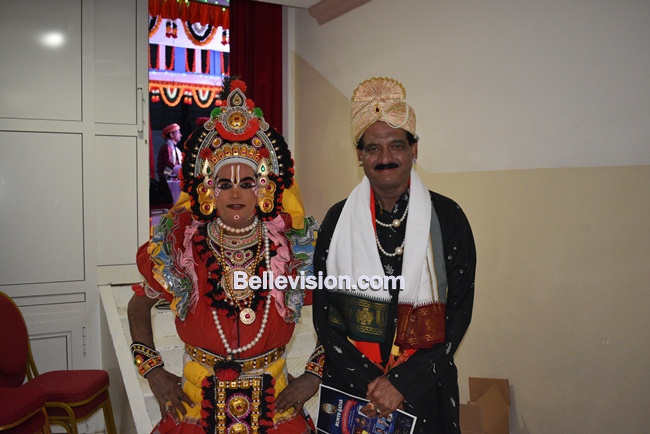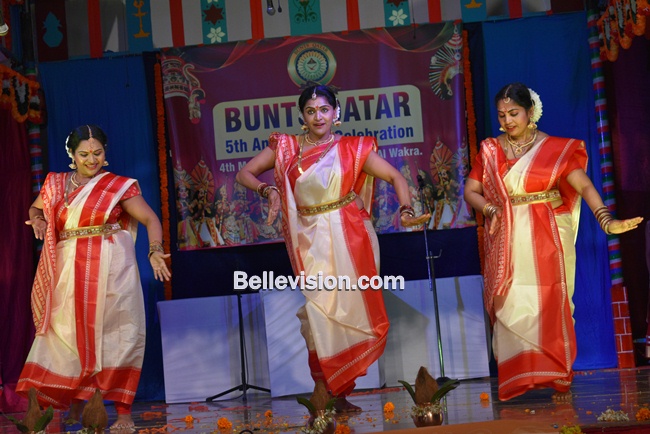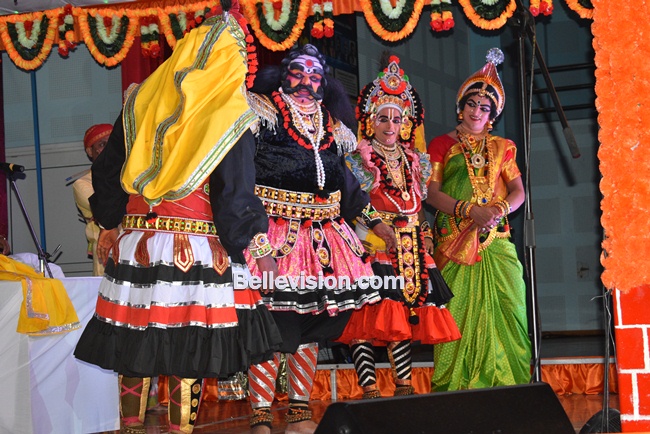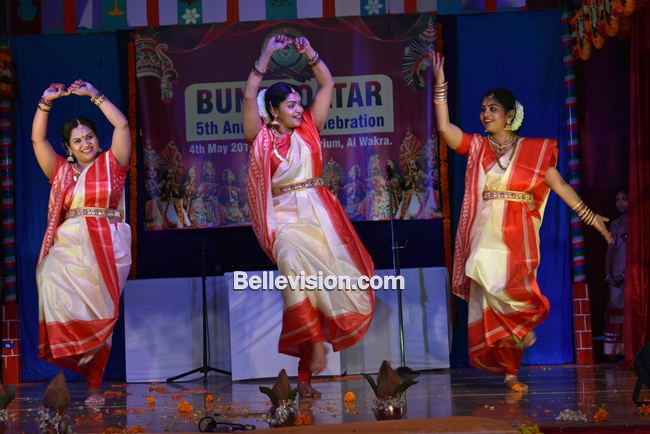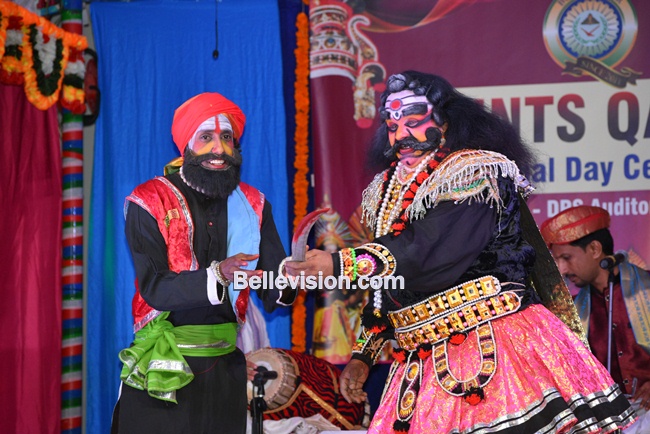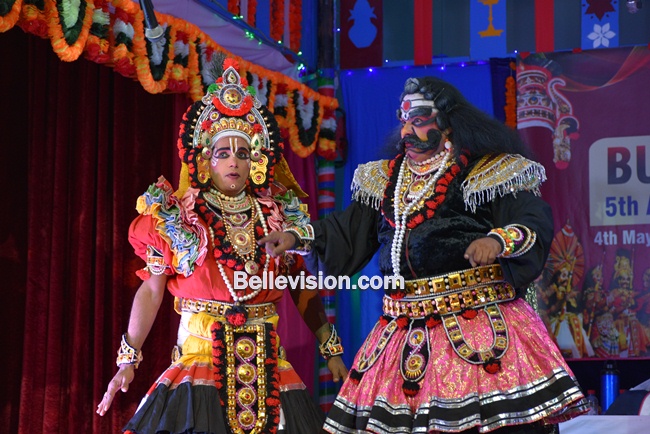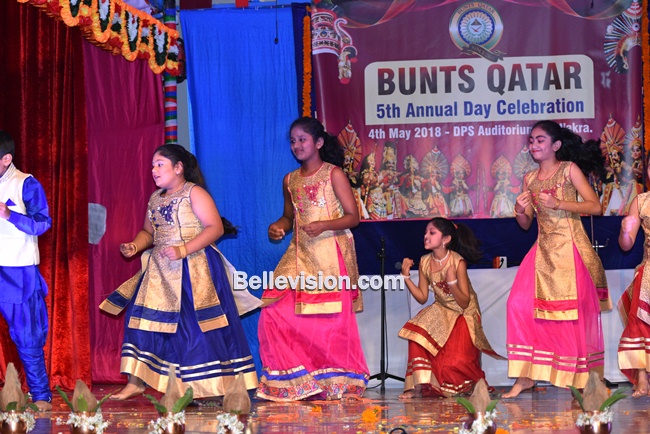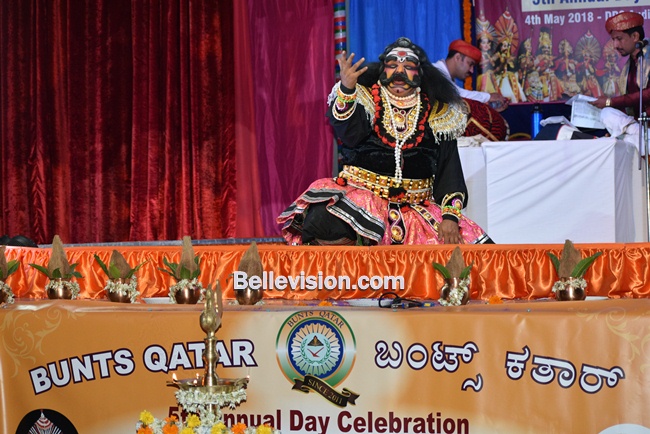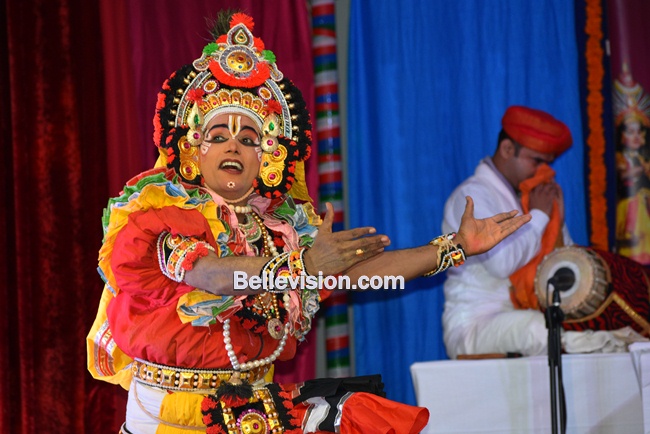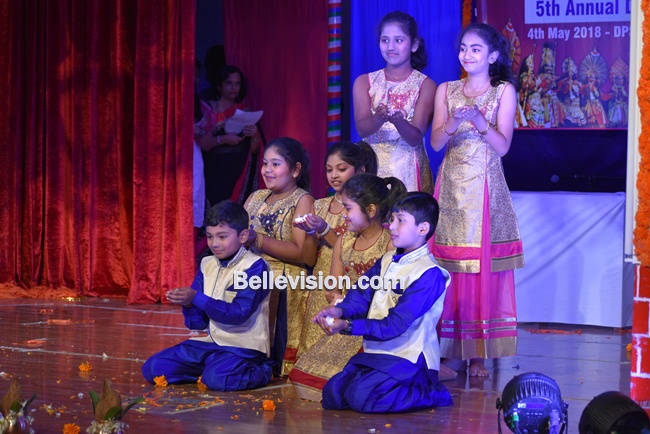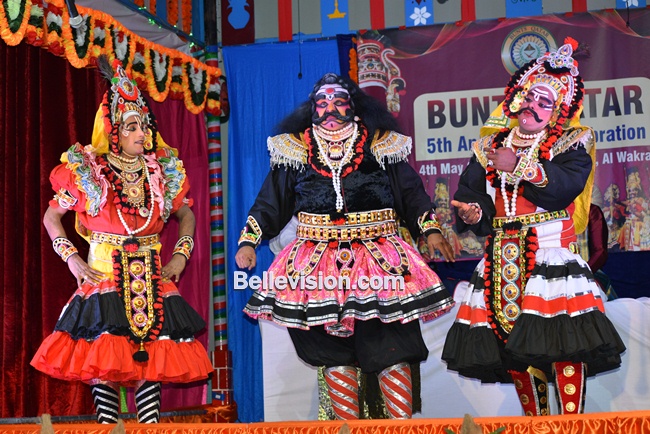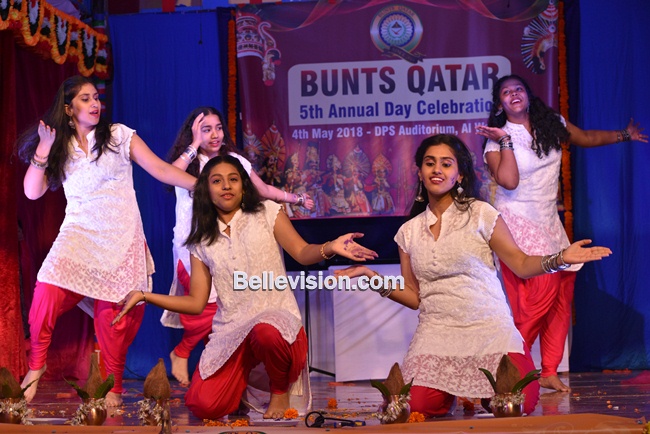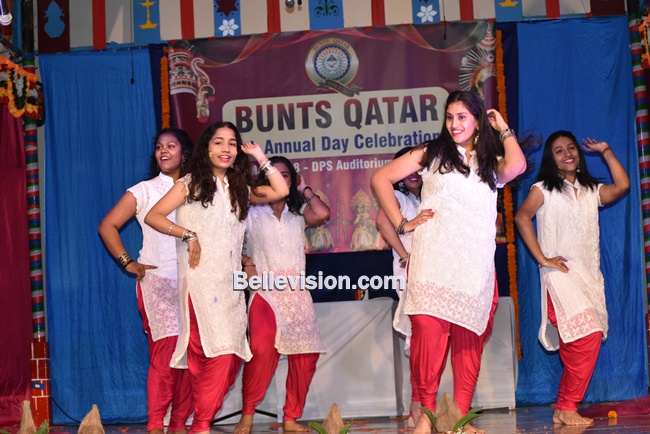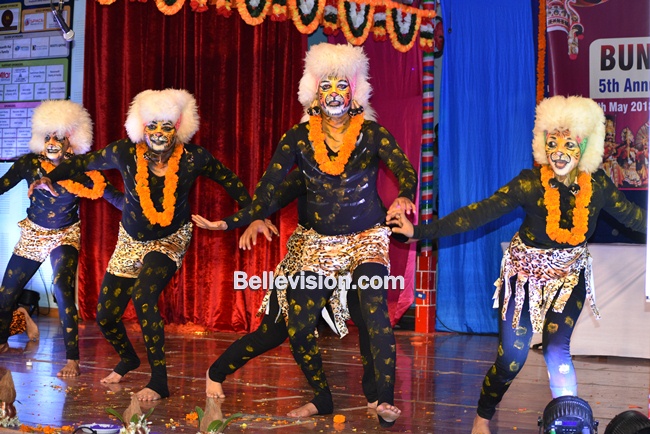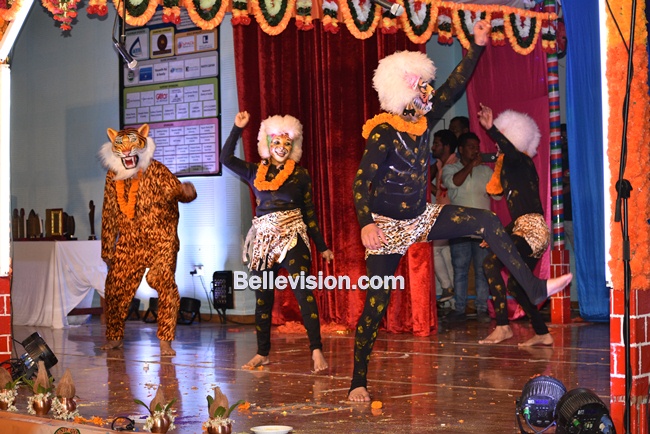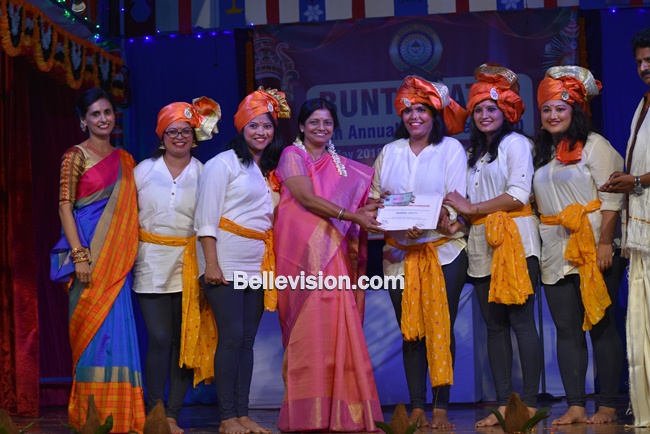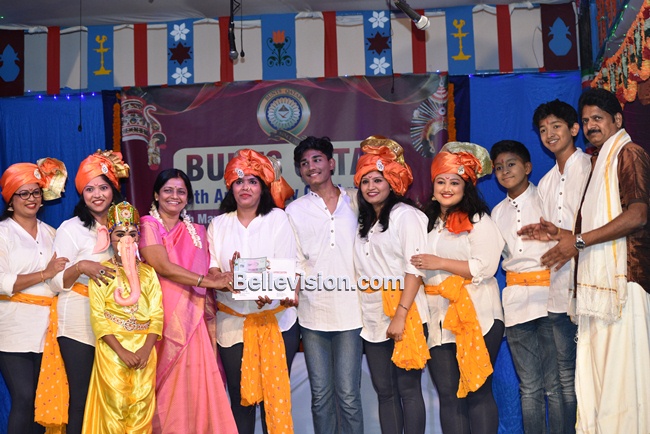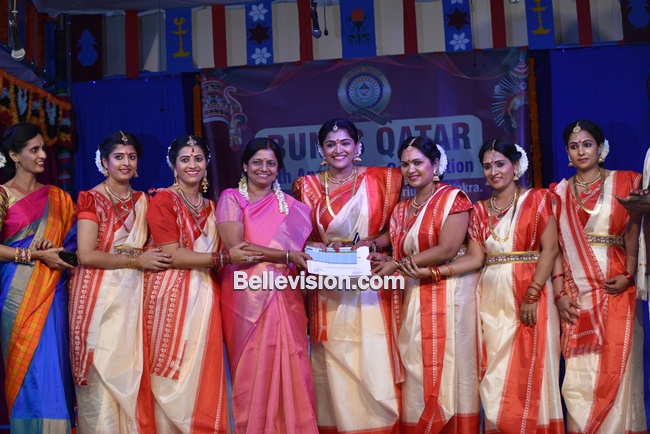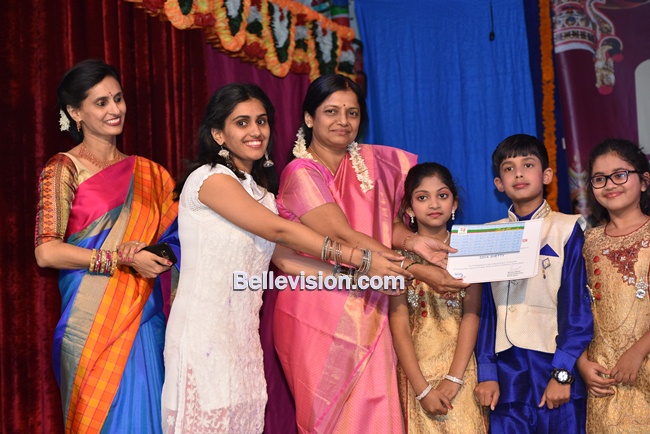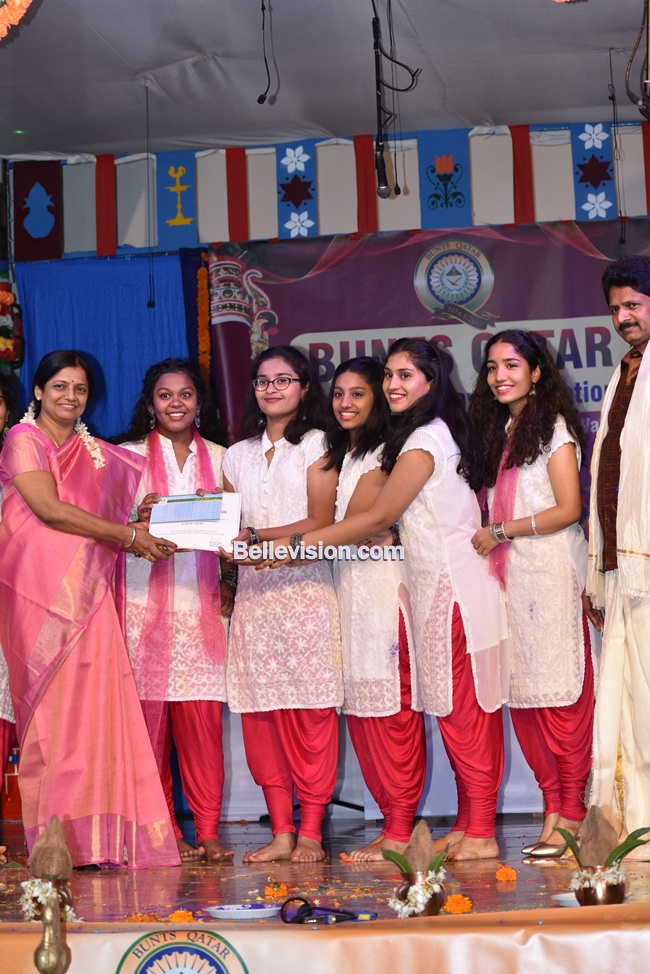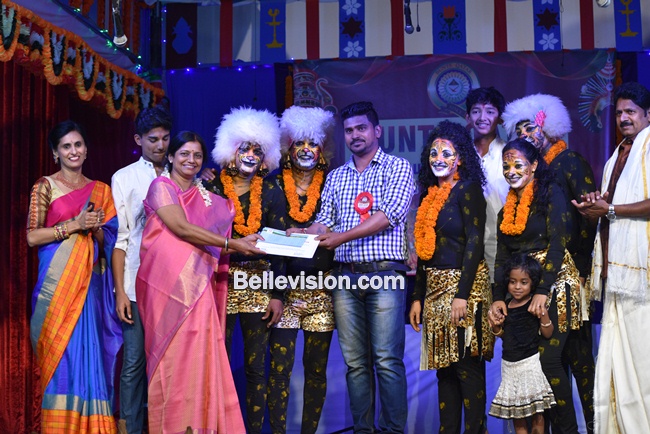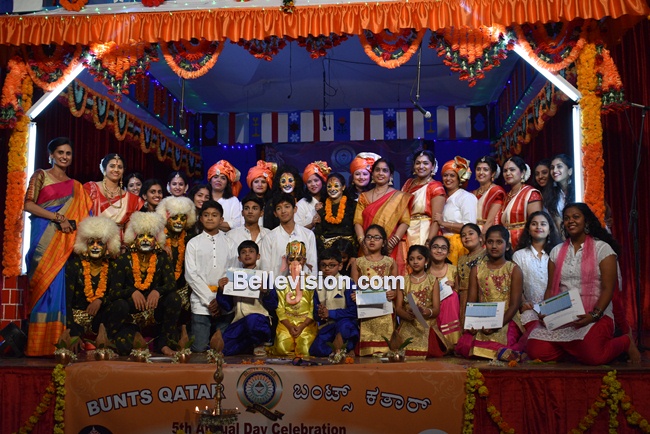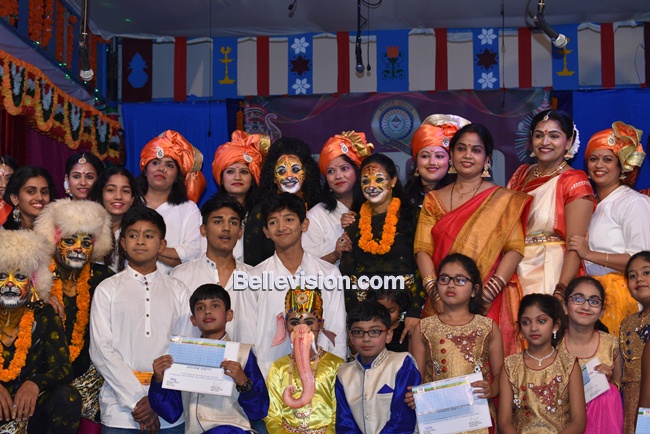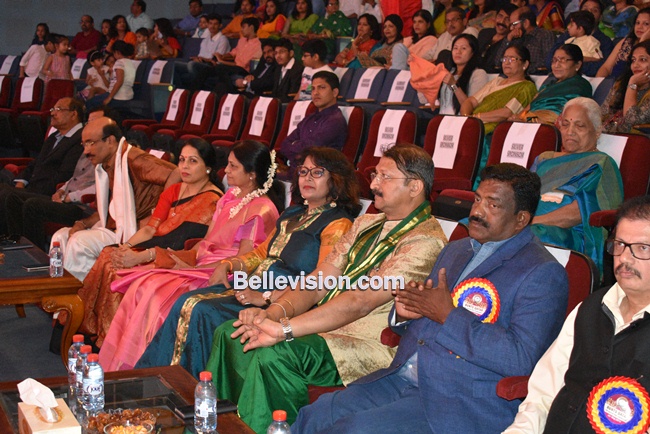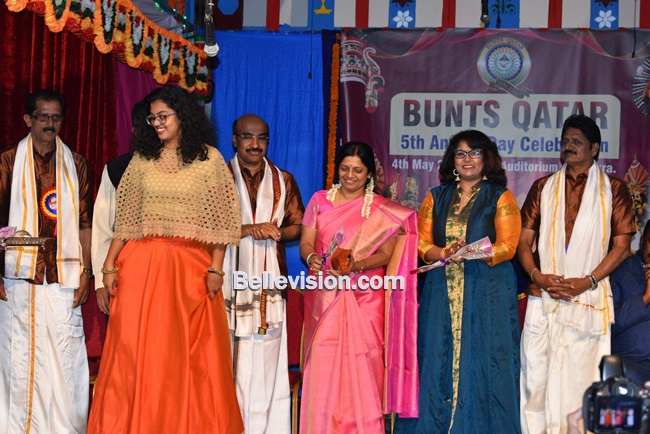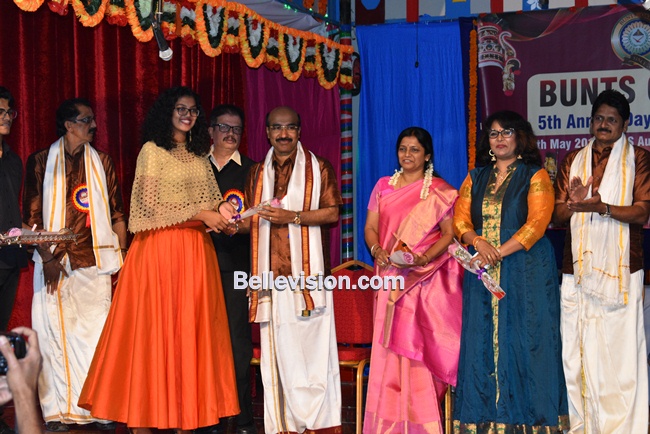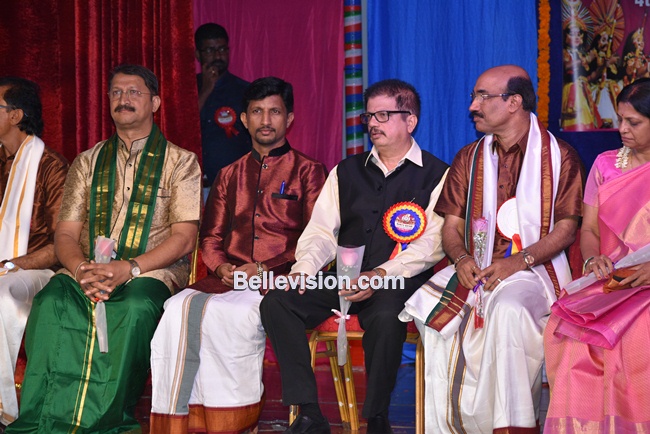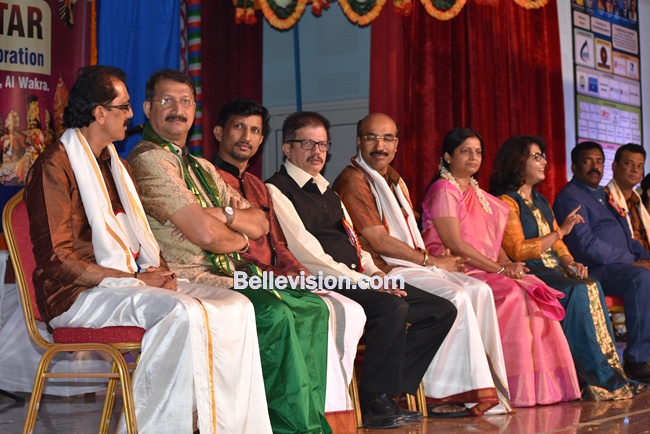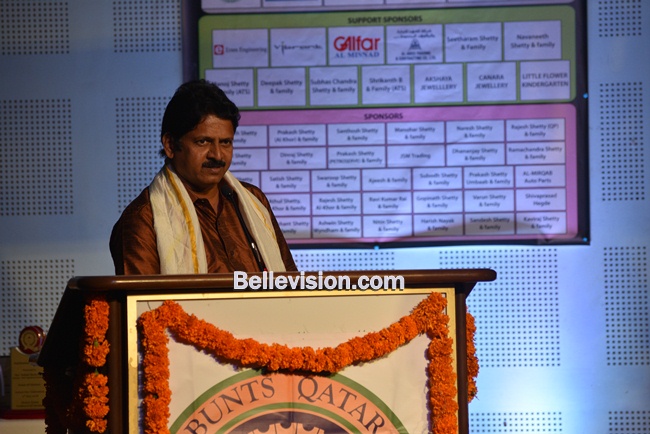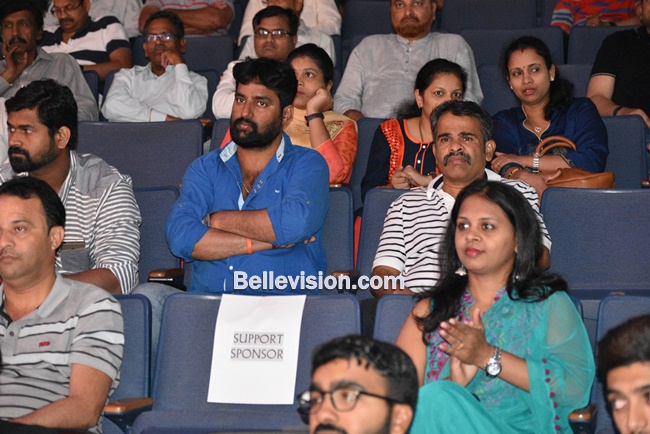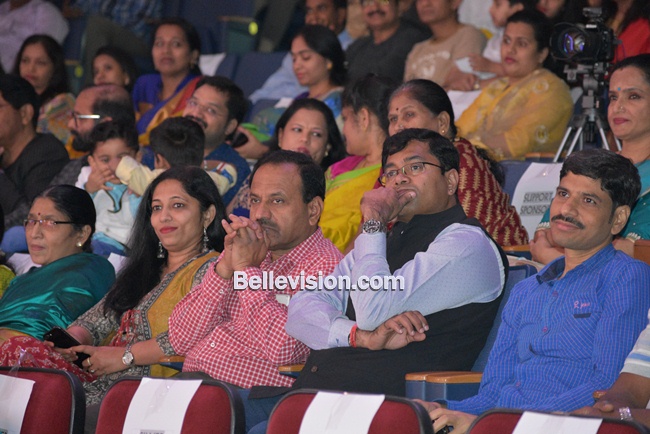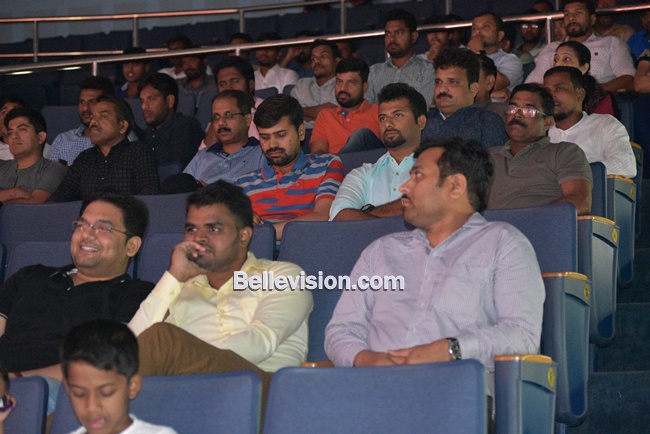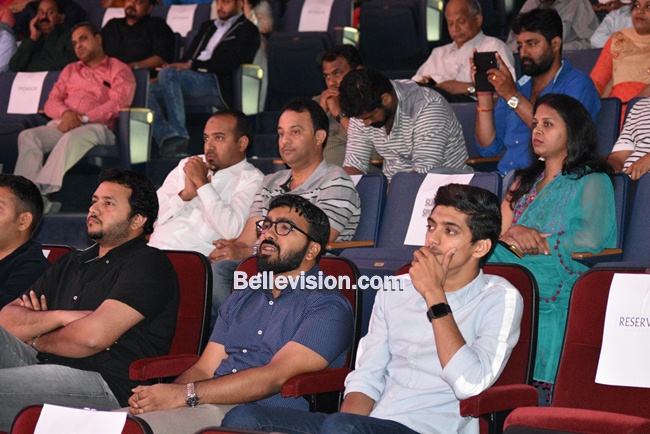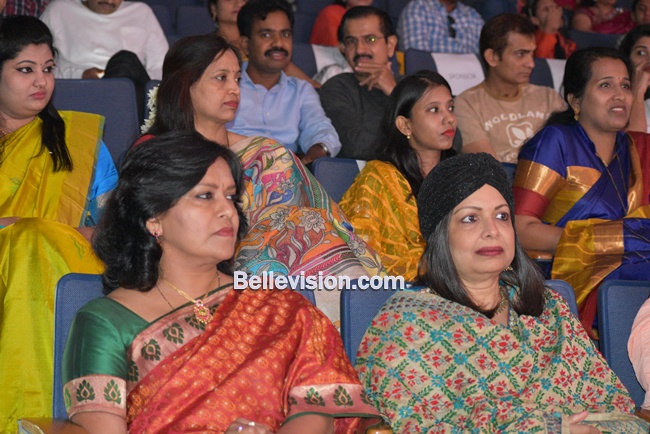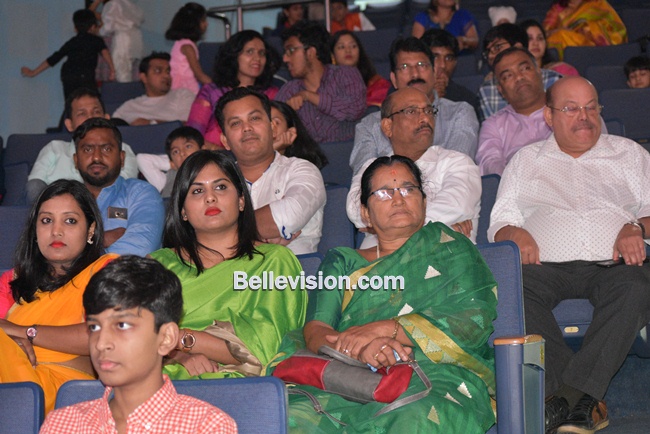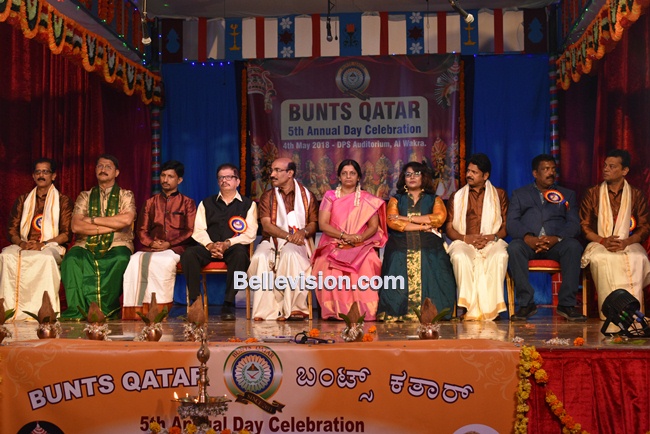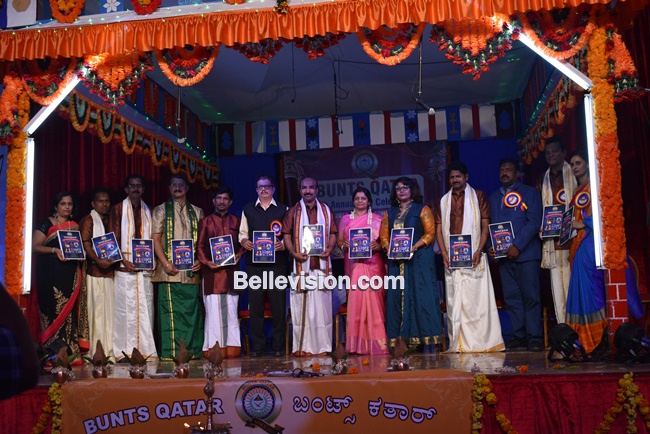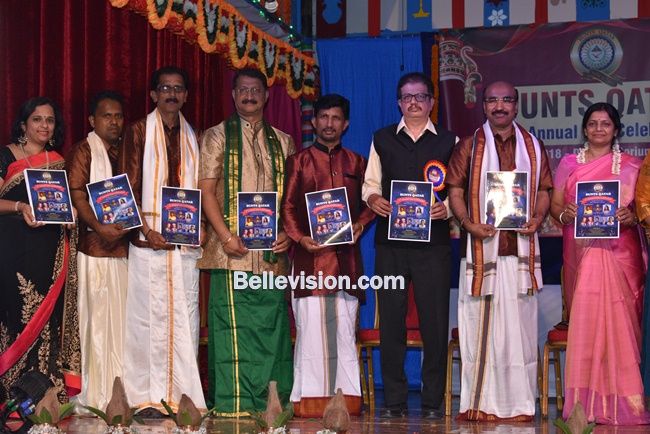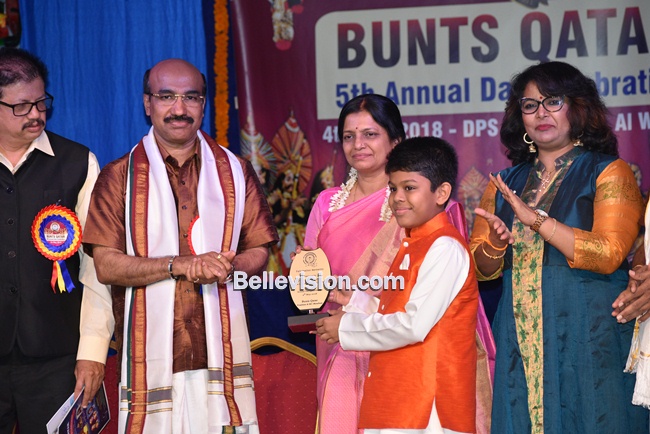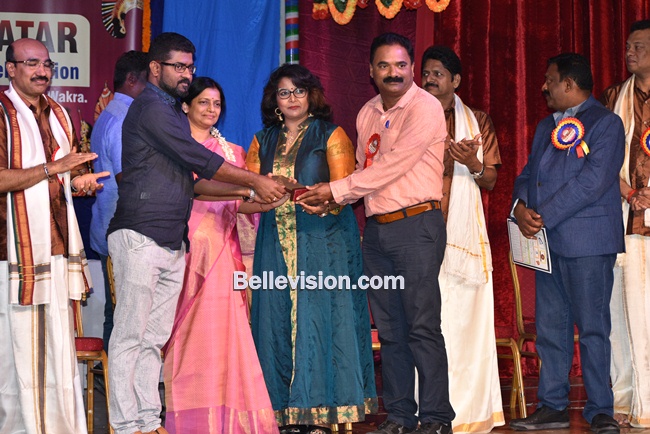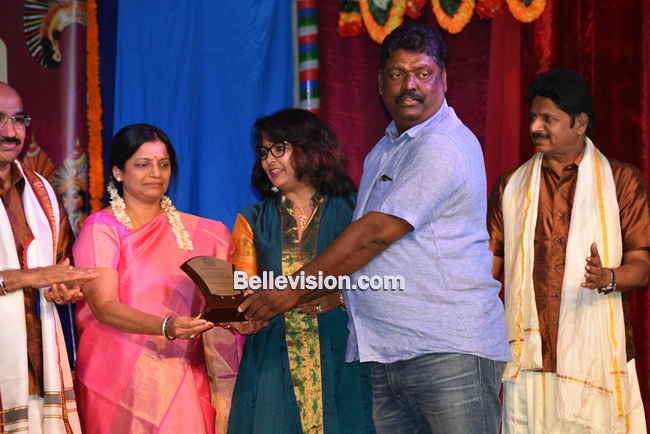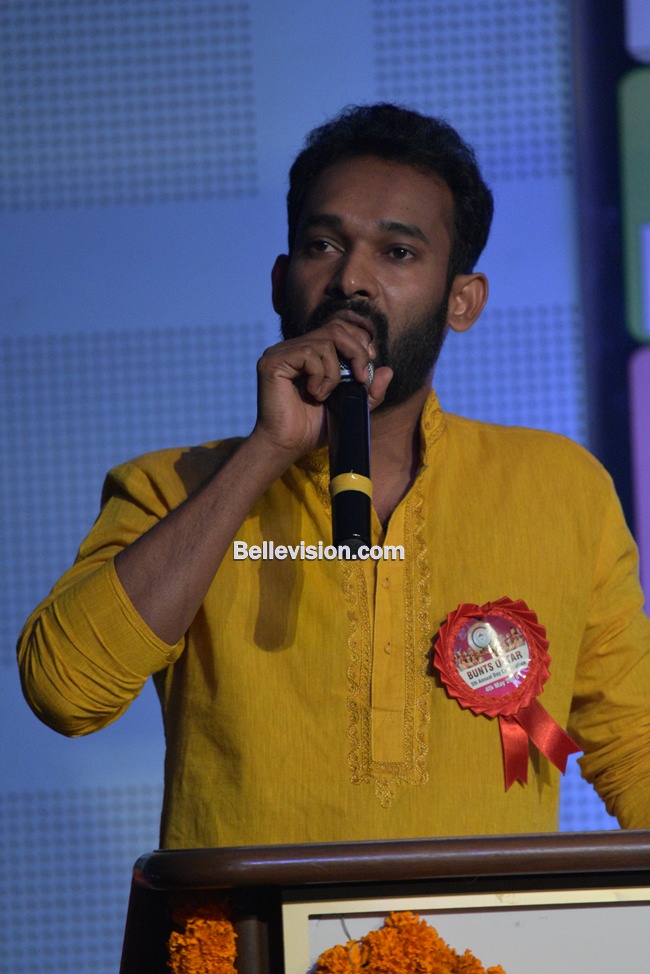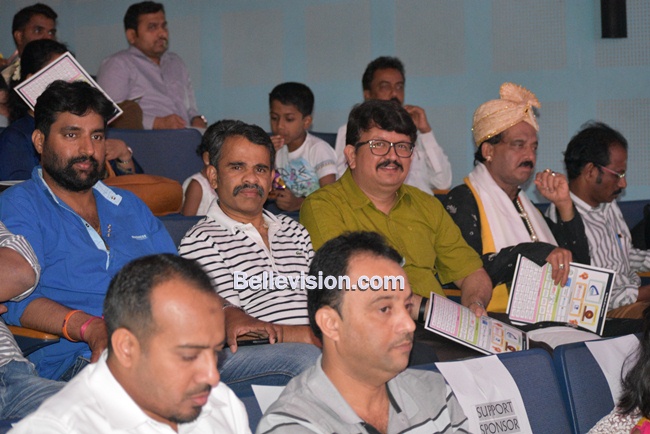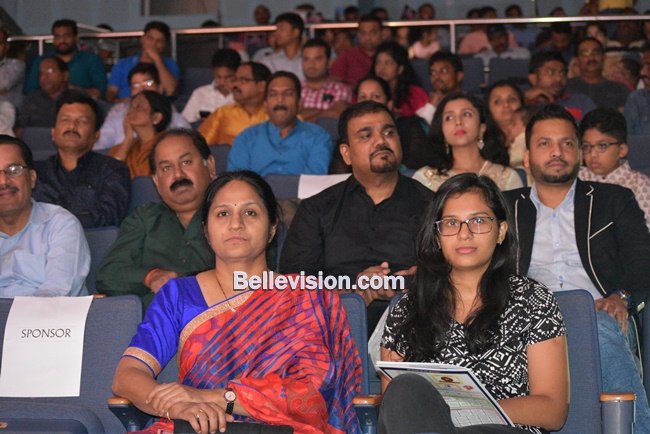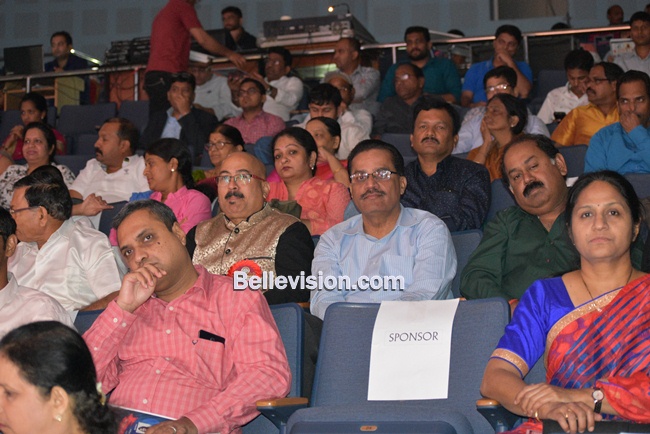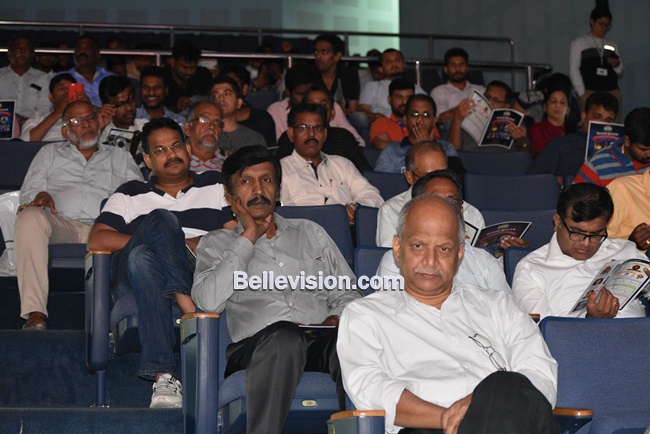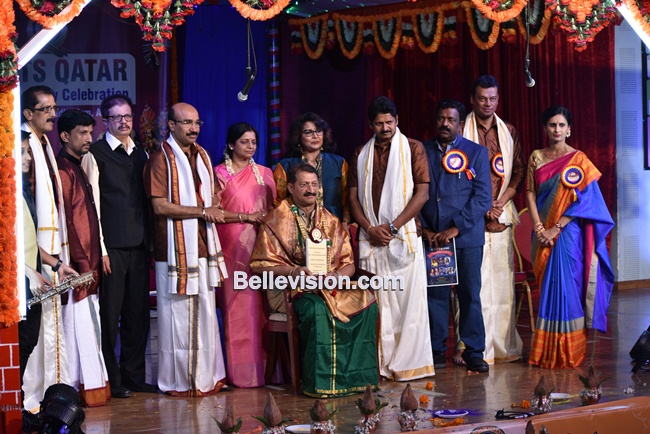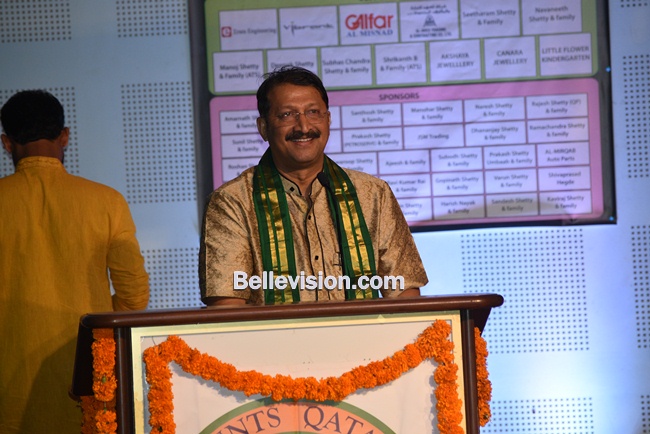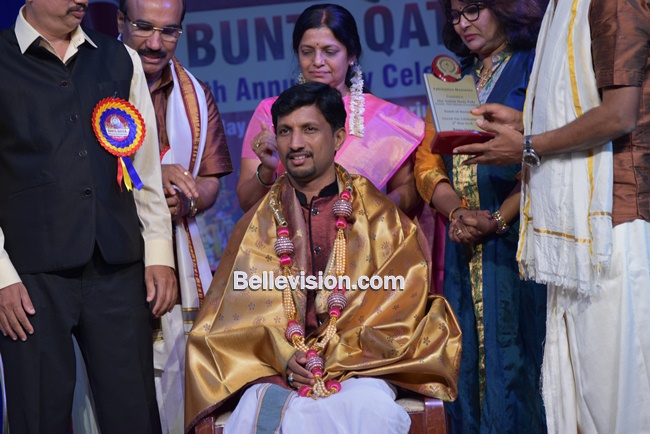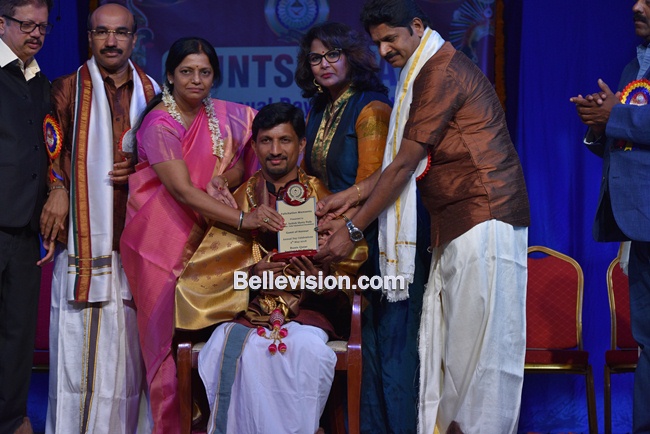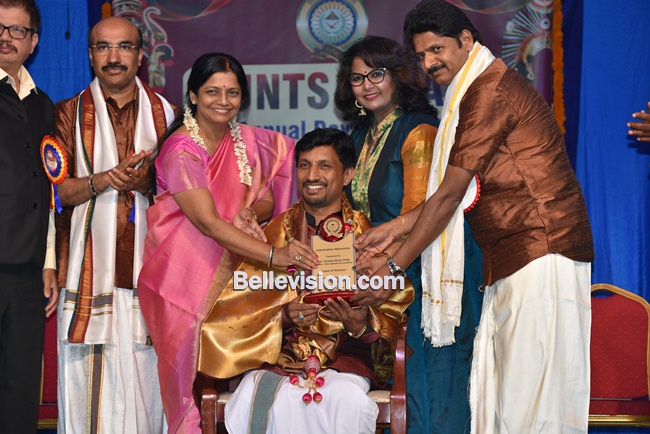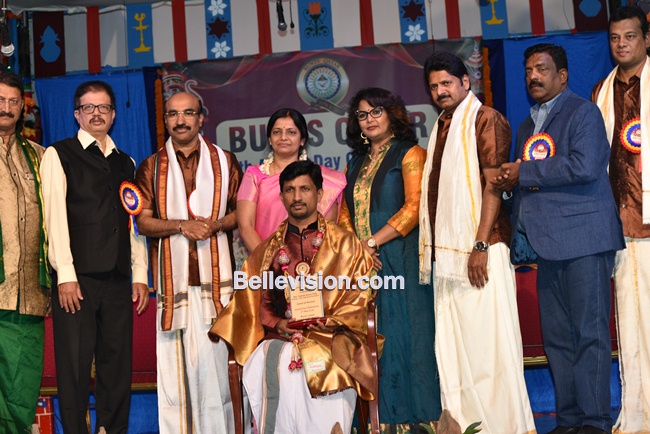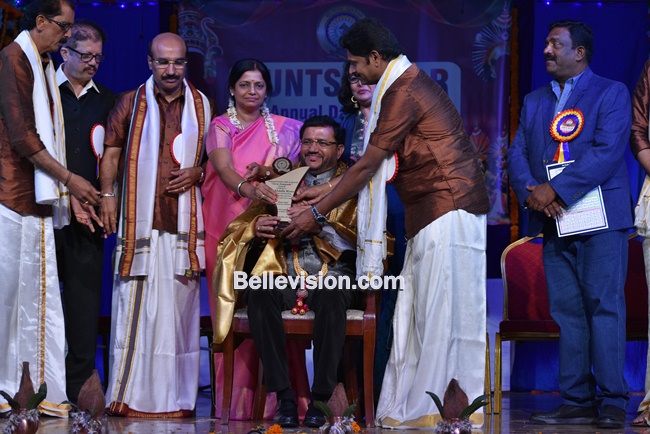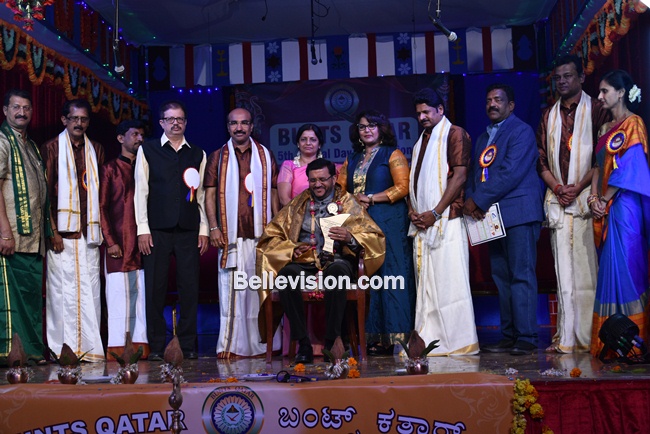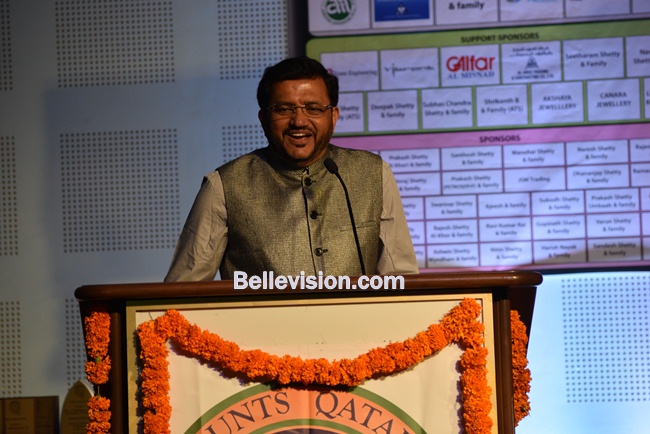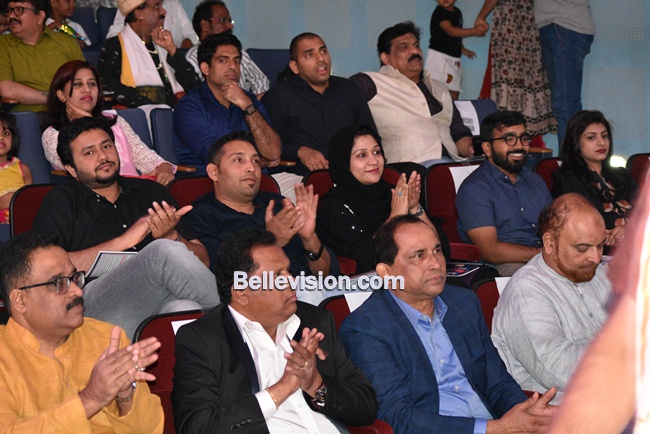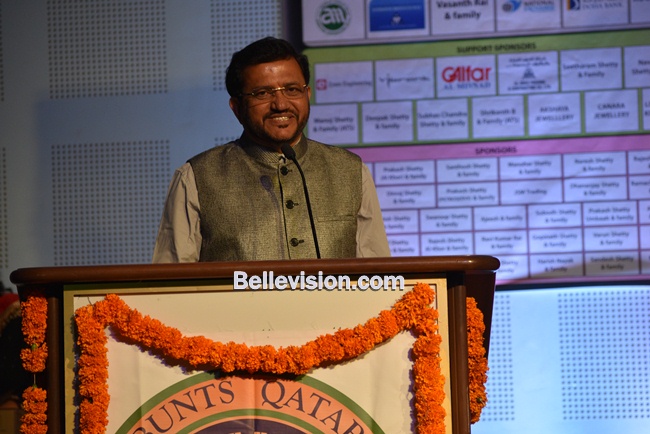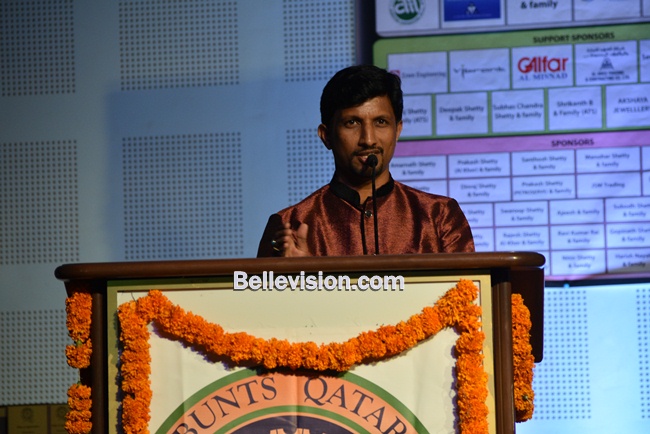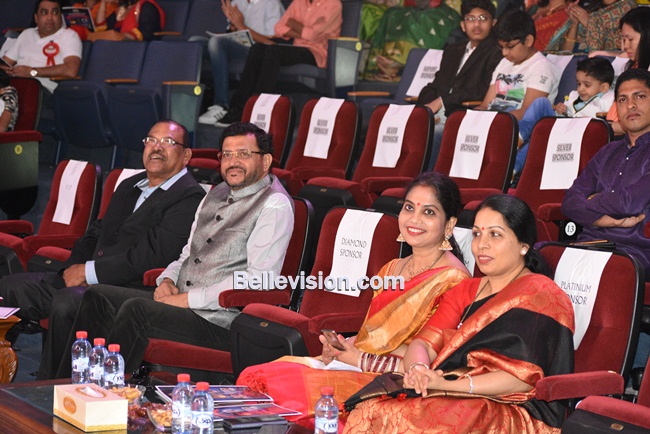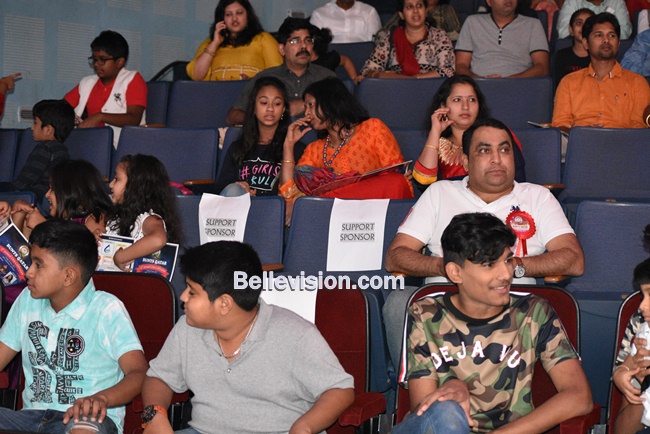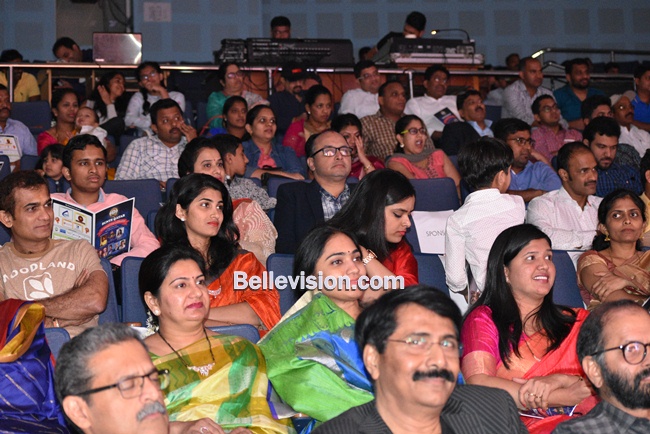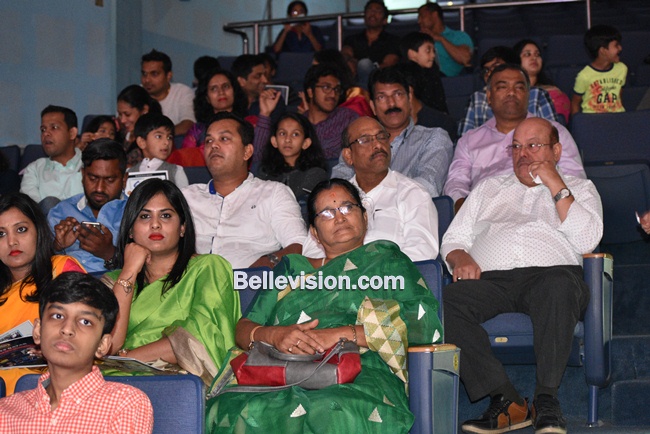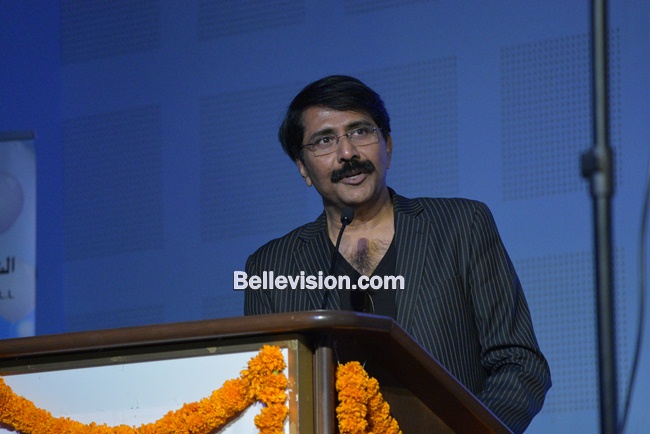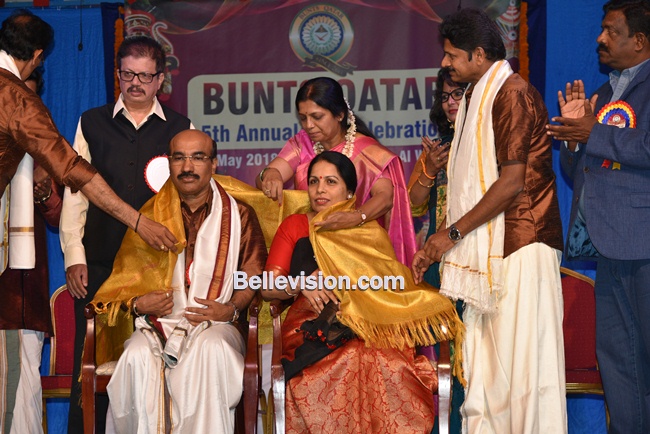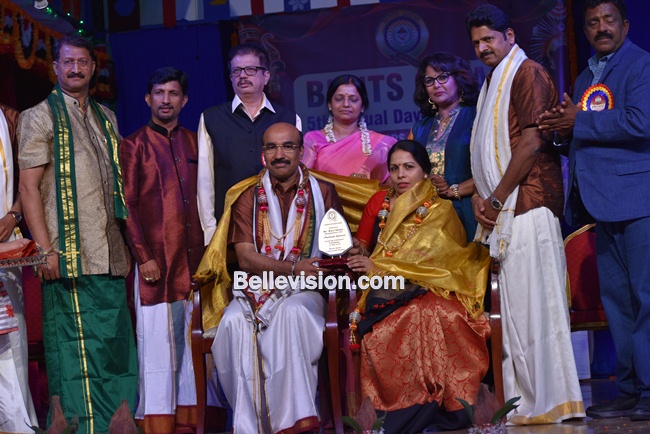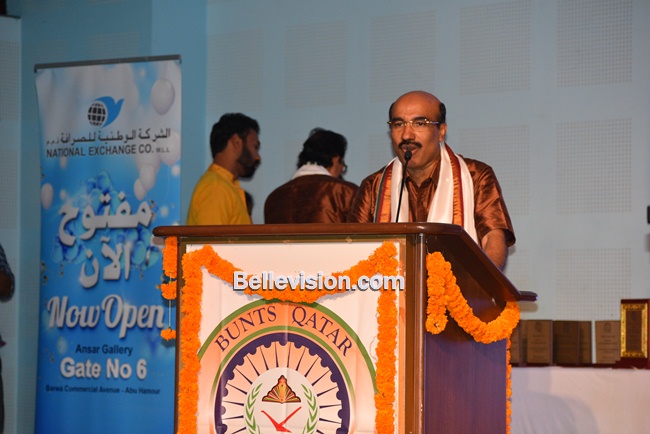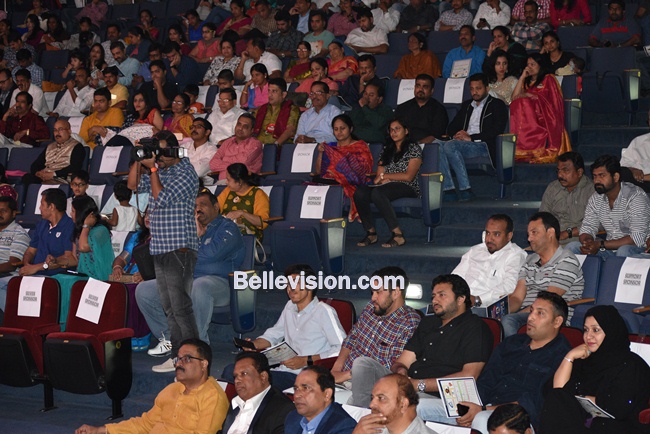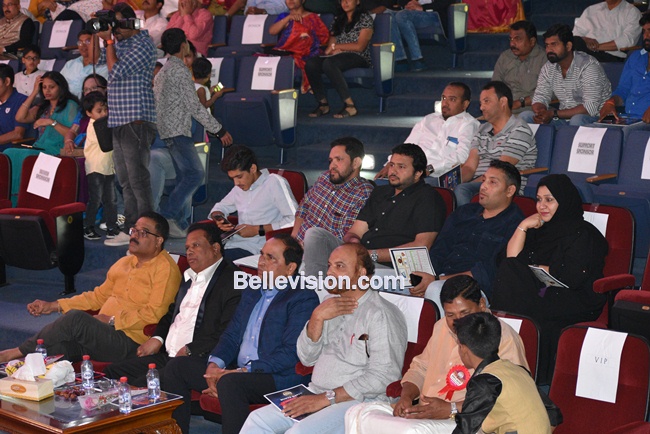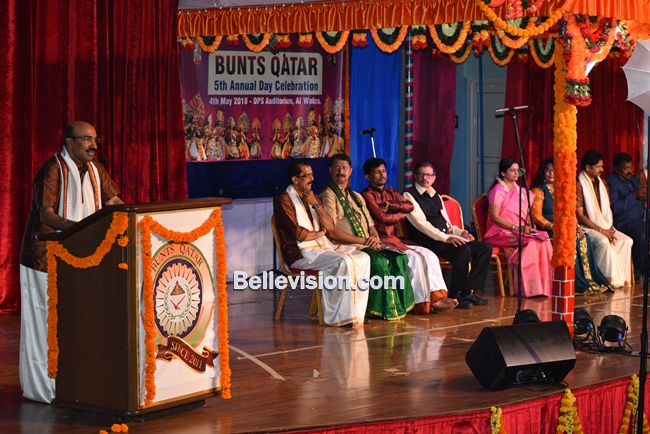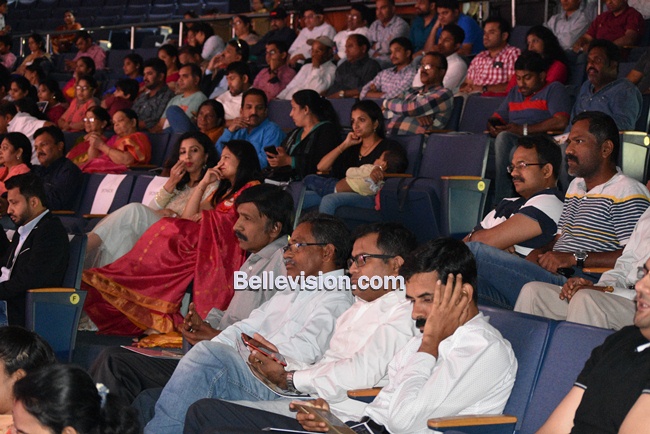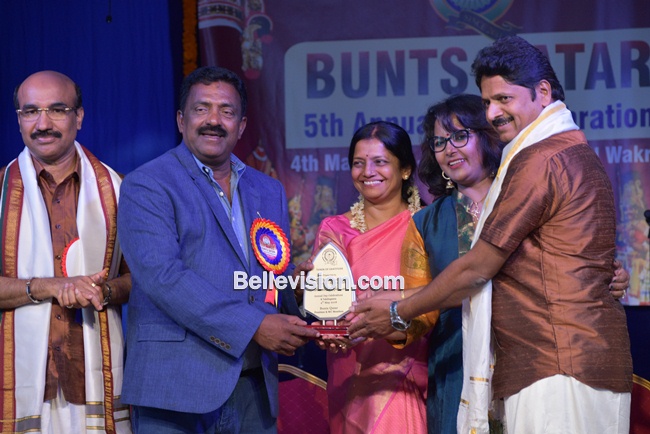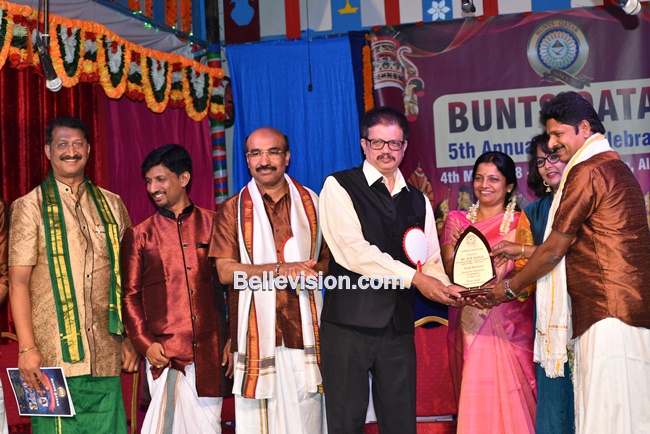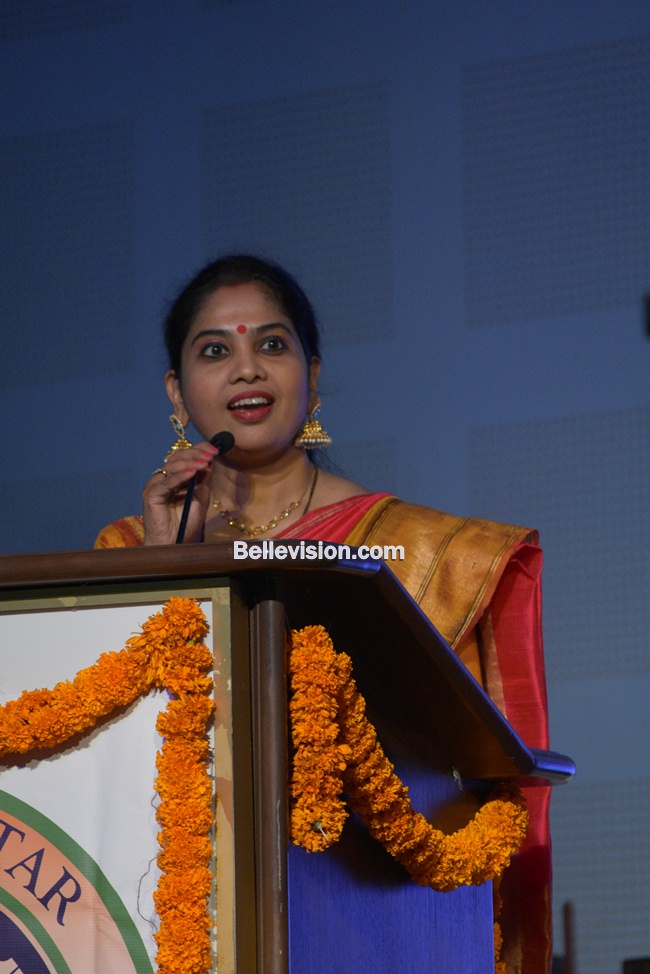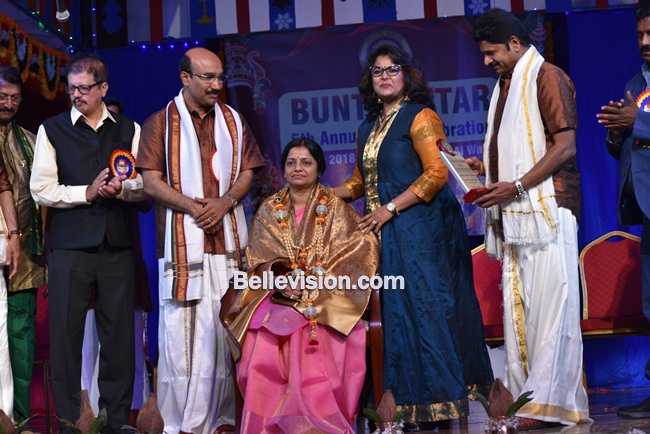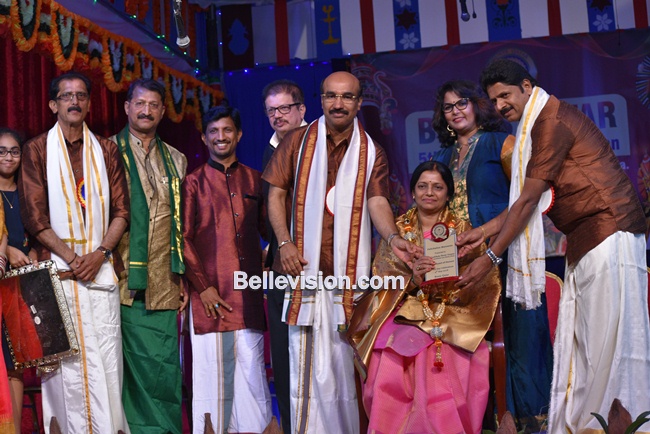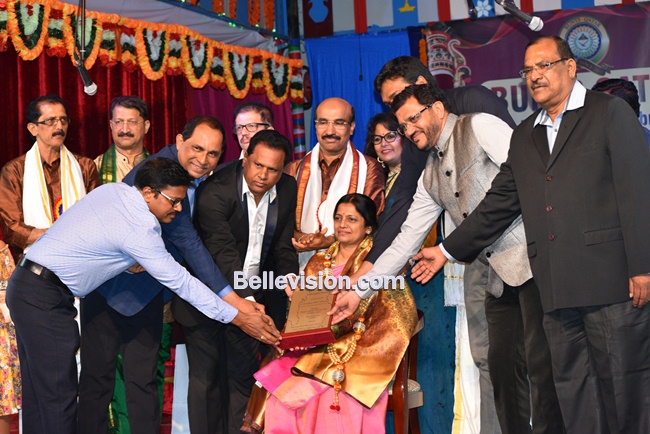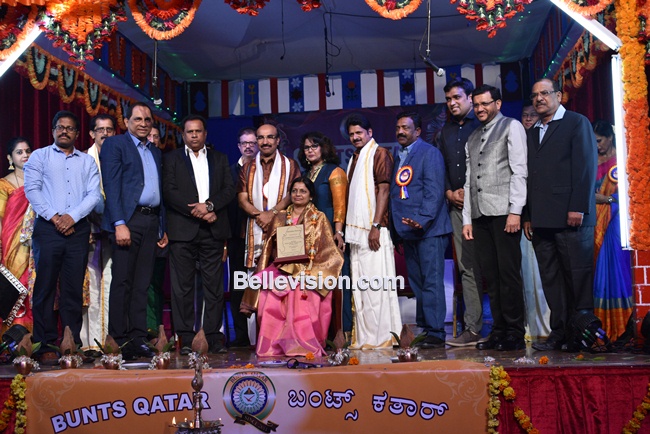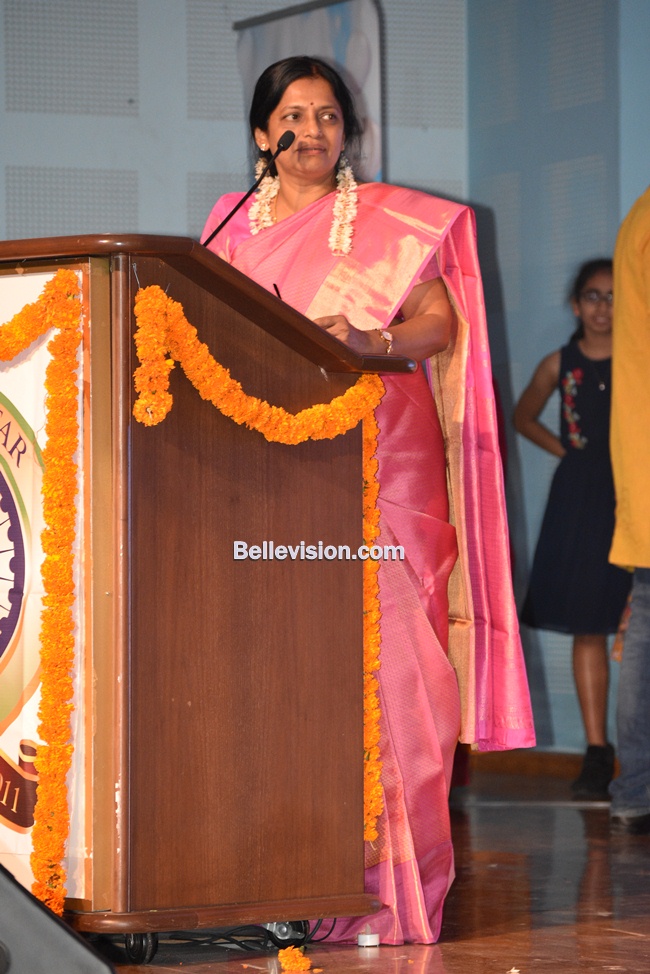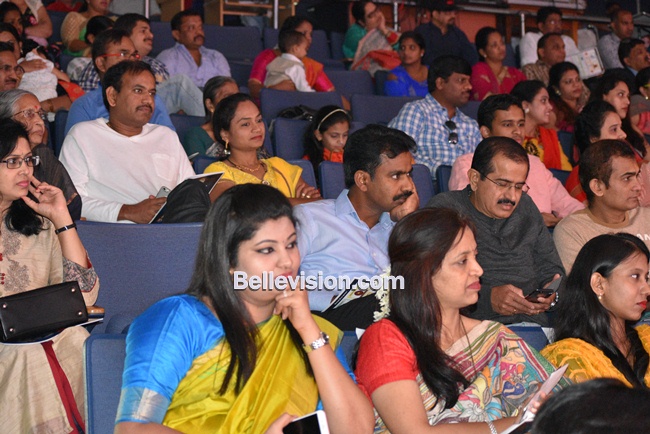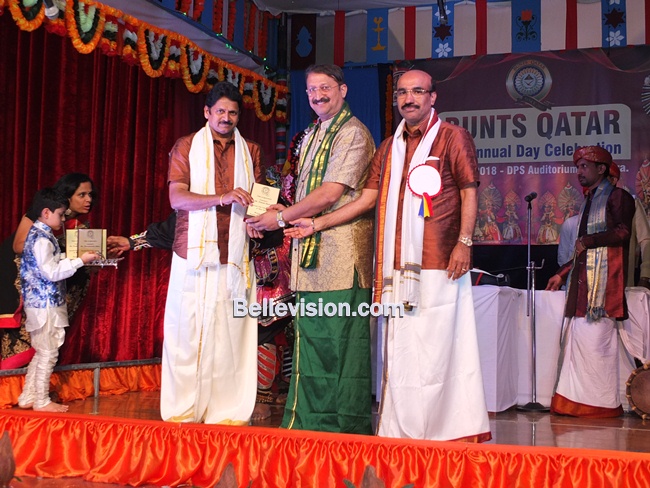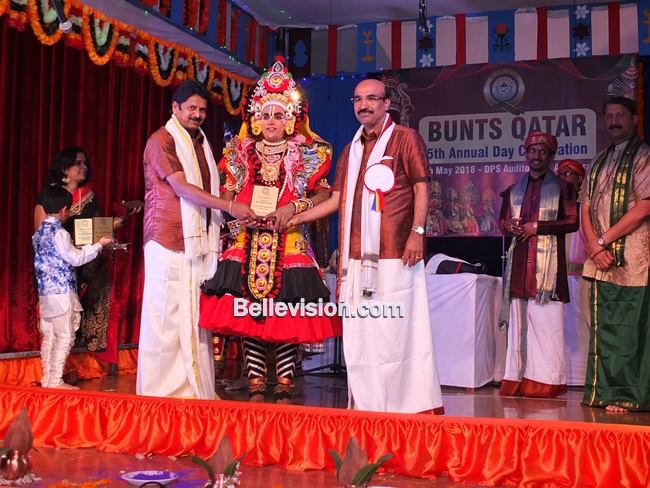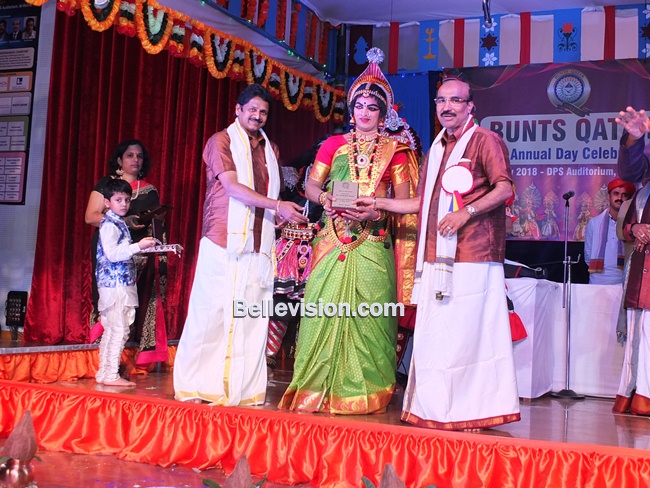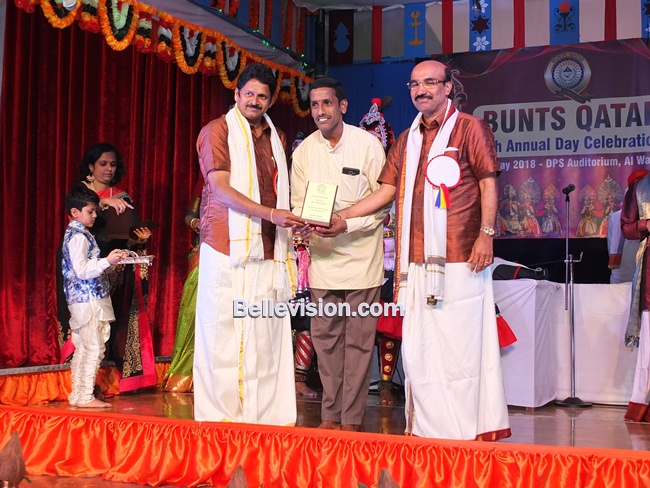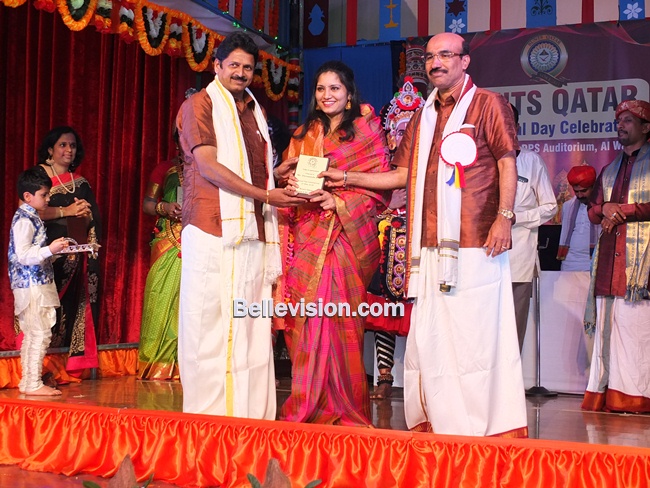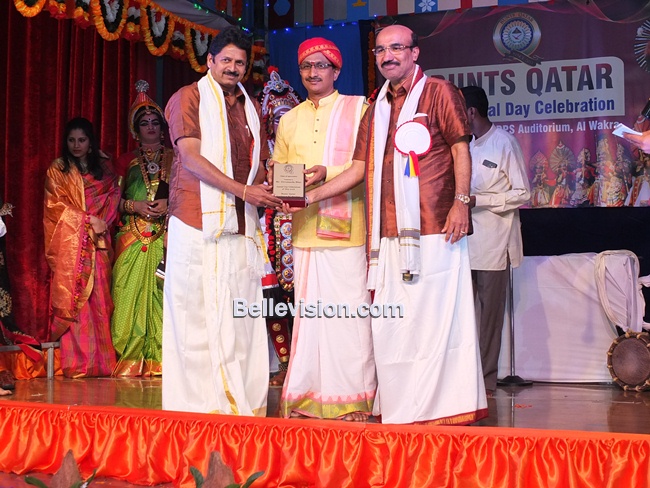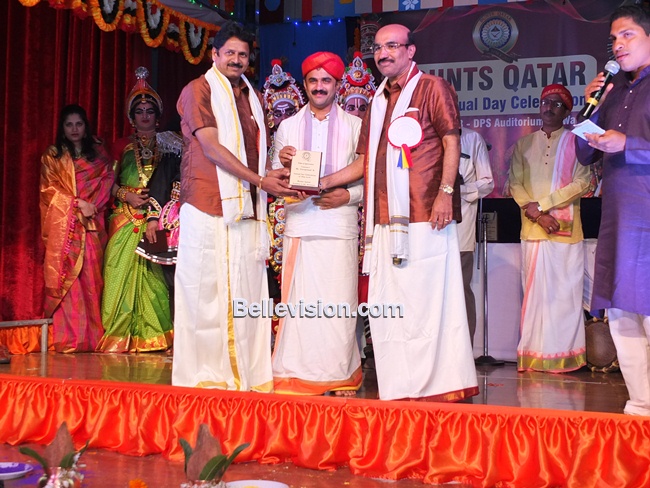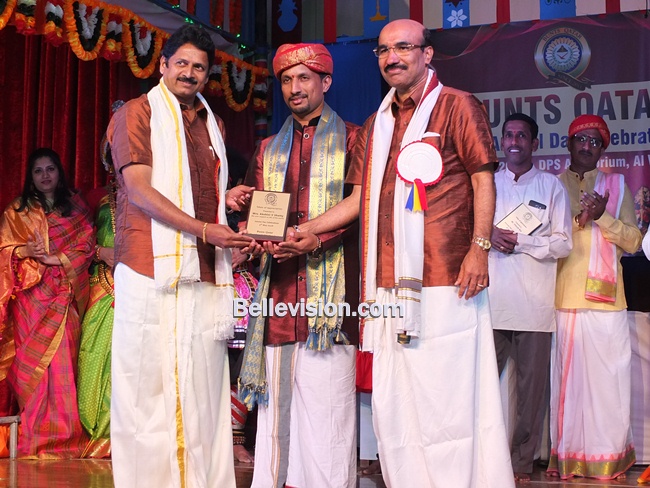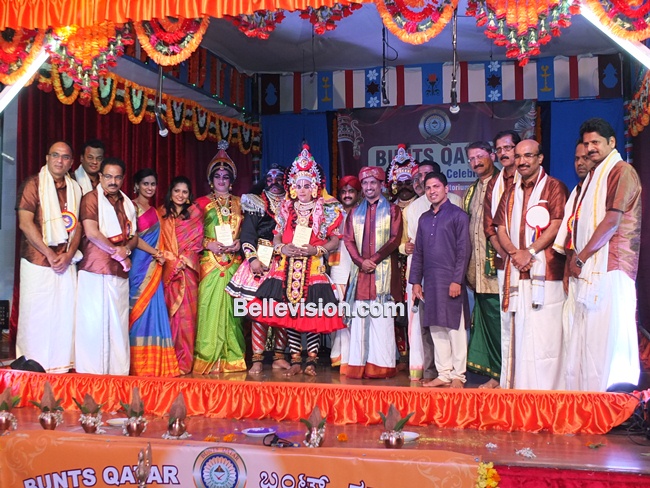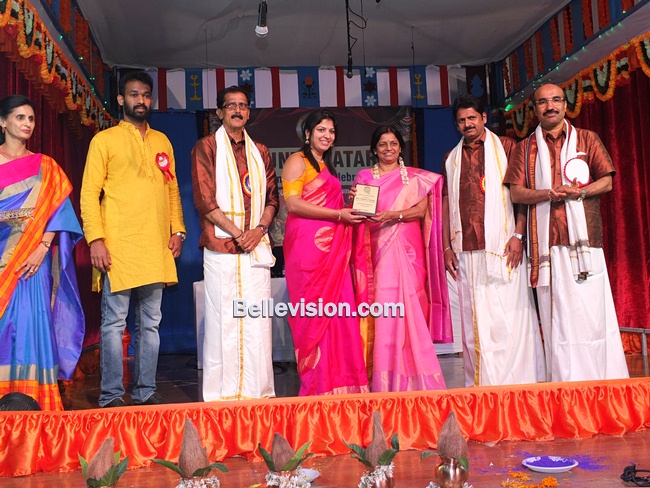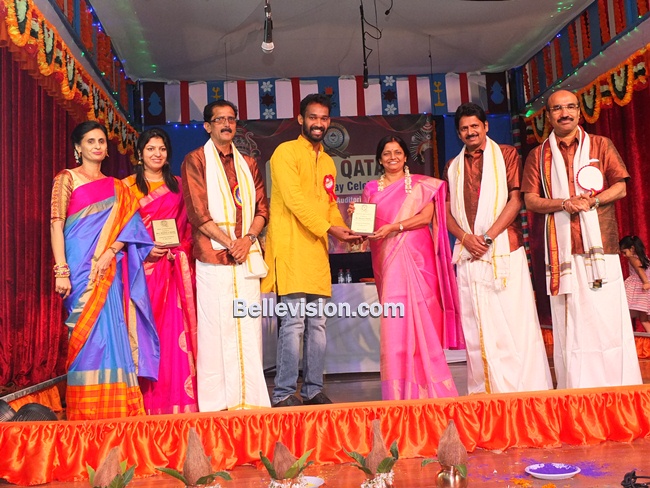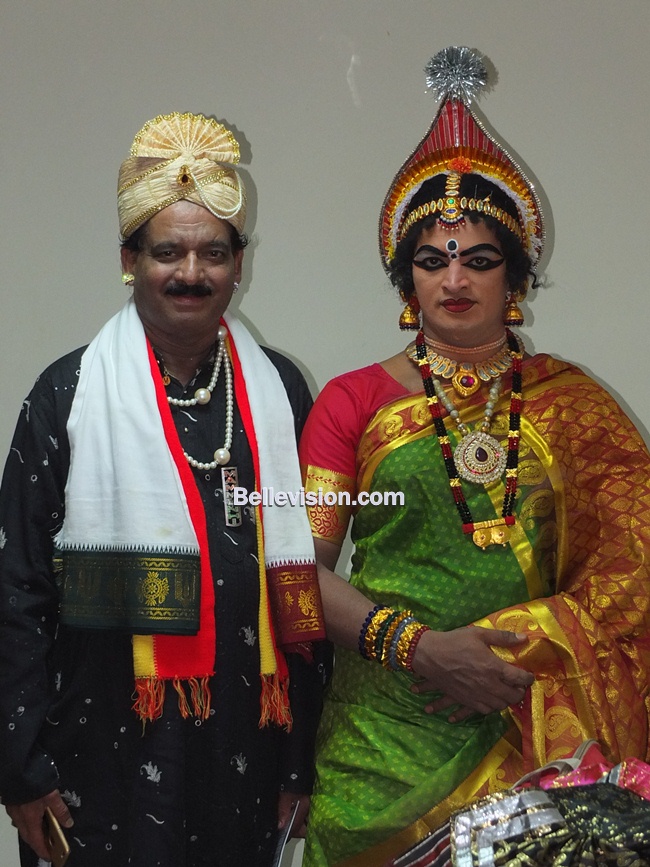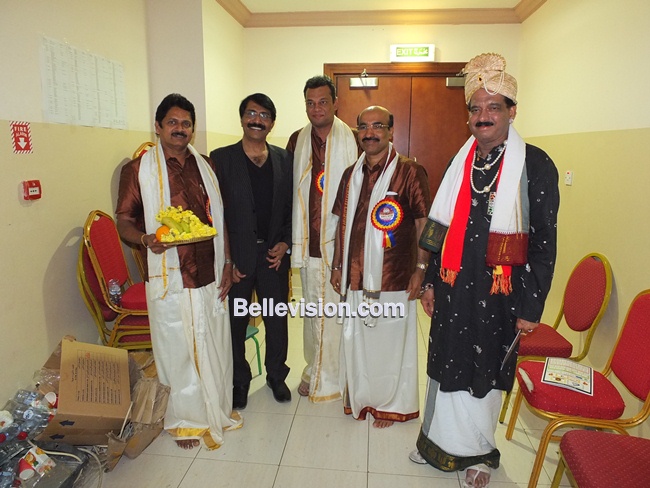 Bunts Qatar known for throwing out a delicious cultural extravaganza with judicious blend of music and dance every year and this year was no exception Bunts Qatar's in-house talents dished out a superlative cultural evening that had everyone glued to their seats till the end.
The evening programme began with the keynote address by Bunts Qatar cultural secretary Chaithali Uday Shetty. Thereafter, Qatar's renowned and able compere Naveen Shetty Iruvail and Akshini Shetty took over the reins of the evening proceedings.
Special guest of honor of the day Shashikala Shetty, guests of honor Satish Shetty Patla and Navaneeth Shetty Kadri were welcomed by the Committee members, Bunt ladies and other community leaders in a traditional manner. Bunts Qatar founding president Ravi Shetty, Bunts Qatar committee members along with guests gave a formal opening to the programme by lighting the lamp.

The cultural programme began with the Bunts Qatar members' ladies and children presenting a beautiful equally eye-catching dance depicting various festivals of India like Ganesh choreographed by Praveen Prakash Shetty, Durgotsava choreographed by Akshaya Deepak Shetty, Holi by the participating girls, Diwali by Dhiya Uday Shetty and Navaratri Pili dance by Mahesh Bolar in a non-stop display of spectacular choreography. It was a power-packed performance that won a thunderous applause from the audience. The traditional tiger dance that is pili dance was a great hit.
The formal stage programme was held after the Special guest of the honour of the evening Shashikala Shetty, chief guest, president of Indian cultural center Milan Arun, guests of honor Satish Shetty Patla and Navaneeth Shetty Kadri Platinum Sponsor of the evening Ravi Shetty of ATS Qatar, Diamond Sponsor J Chidanand Naik, Golden sponsor Sateesh B R of Qatar Design Consortium, were escorted to the dais by Bunts Qatar president Navneet Shetty, vice-president Ramachandra Shetty, general secretary Roshan Shetty and cultural secretary Chaithali Uday Shetty. Welcoming the gathering president Navaneet Shetty expressed his gratitude to the guests of the evening for accepting Bunts Qatar's invitation and gracing the annual day despite their busy schedule. He briefed about the importance of community service, helping the needy and protection of mother earth during his address.
President Navaneeth Shetty read out the various events organized by Bunts Qatar during the previous year. He made a special mention of the charismatic leader the late Prakashchandra Ajila who had passed away last year while he was the president of Bunts Qatar.
Chief guest of the evening Milan Arun, President of ICC hailed the efforts of Bunts Qatar in uniting the community and recognizing various talents and exhorted them to continue their good work.
Bunts Qatar felicitated the talented children Aishwarya Shetty, daughter of life member Manjunath Shetty and Sudha M Shetty and Dhanya Daman Kumar, son of the late Santhosh and Chetana Adappa for their outstanding academic, sports and overall excellence in various fields.
Special Guest of the honour Shashikala Shetty and Guests of honor Satish Shetty Patla and Navaneeth Shetty Kadri were honoured on the occasion by the Bunts Qatar for their contribution to society through their work and service. They were also felicitated on the occasion by heads of other Karnataka-based associations in Qatar such as Mangalore Cricket Club (MCC), Karnataka Muslim Welfare Association (KMCA), Karnataka Sangha Qatar (KSQ) and South Kanara Muslim Welfare Association (SKMWA). Before the presentation of the honour, Shashikala Shetty was introduced to the gathering by First lady Archana Shetty, Satish Shetty Patla and Navaneeth SHetty Kadri were introduced by Master of ceremony Naveen Shetty Iruvail.

Bunts Qatar also honored Ravi Shetty and Jyothi Shetty for all overall support including sponsorship, hospitality, logistic support, moral and advisory roles extended every time by them. They were draped with a shawl and were presented with fruits and flowers, citation and memento. Ravi Shetty was introduced by one of the senior bunt leader and eminent Toastmaster Rammohan Rai. Ravi Shetty has been the backbone behind all Bunts Qatar's initiatives and programmes ever since its inception.

Accepting the honour bestowed on her Shashikala Shetty, who is known for her oratory skills delivered meaningful messages in Kannada, Tulu and English to the audience by beautifully maneuvering between languages. She covered various topics including our rich culture and oneness among the community.

The annual souvenir, Gari was released by the guests and Bunts Qatar managing Committee members and editorial team member Chaitali Suhas Shetty.
One of the prominent leaders in Qatar Abdulla Monu, president of Karnataka Muslim Welfare Association was conferred with Prakashchandra Ajila Seva Sampada Award-2018' for his service to community.

Chaithali Uday Shetty proposed the vote of thanks covering all those who wholeheartedly supported the event directly or indirectly.
The Event was compered by Akshini Vignesh Shetty and Naveen Shetty Iruvail.

The maiden full fledged show of Yakshagana in Qatar, Chandrahasa Charithe by Satish Shetty Patla and team was a huge hit with all who witnessed this. Local talent Shiny Hariprasad Shetty added more color with her impressive performance left the audience spell bound.

The beautiful stage designed and fabricated by Manoj Shetty and ATS team was very well appreciated by all.
All in all it was a well-organized, mega annual day that entertained everyone to the maximum.

Arun Ullal who came from Mangalore compered prior to start of Yakshagana too came in for special praise as he exhibited masterly command over the proceedings with his vocabulary.