Bantwal: Rape incidents in J&K, UP; Protests held to condemn at Gadiyar
Bellevision Media Network


Bantwal, 19 Apr 2018: Itifaq Milad Committee of Gadiyar, near here, led the protest on Wednesday, April 18, condemning the recent rape incidents in J&K and UP. Hundreds of protesters hurled slogans holding placards demanded the law enforcement agencies to take stringent actions on the accused.
Addressing the protesters, journalist Shamsheer Budoli said, 'The nationwide protests are held condemning these 2 incidents. The protest is not show of strength of peoples, instead it's the united struggle to get justice for victims families.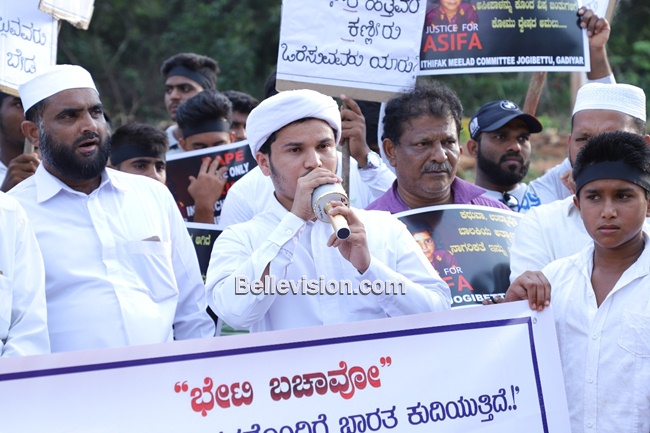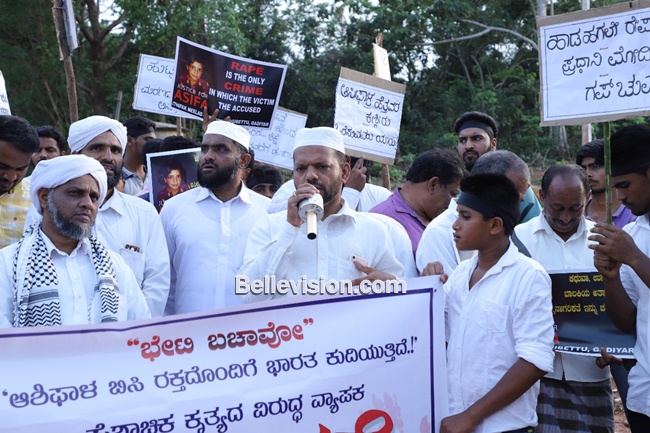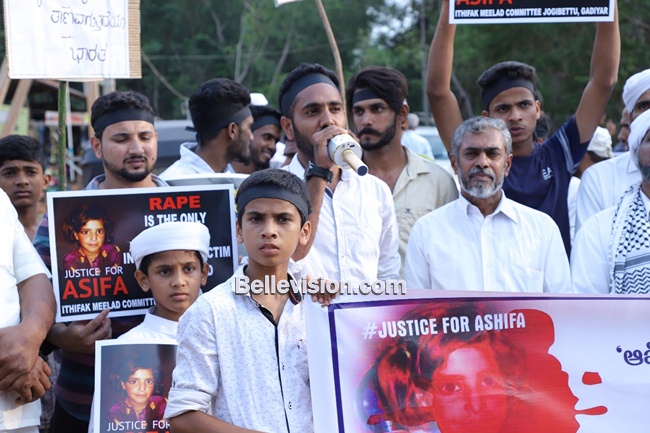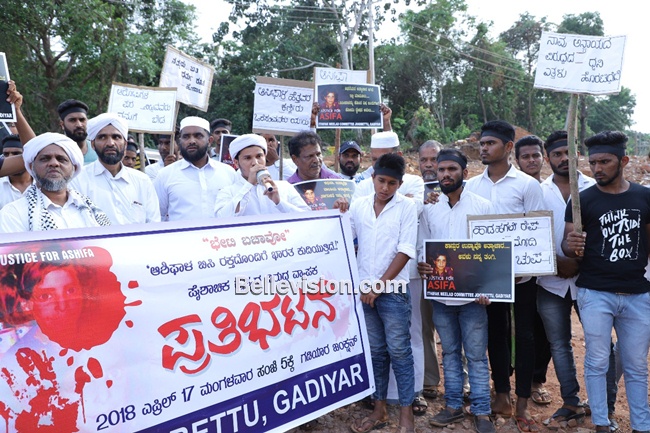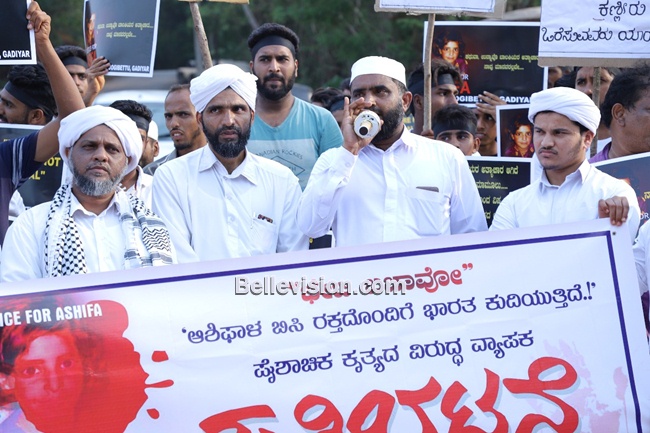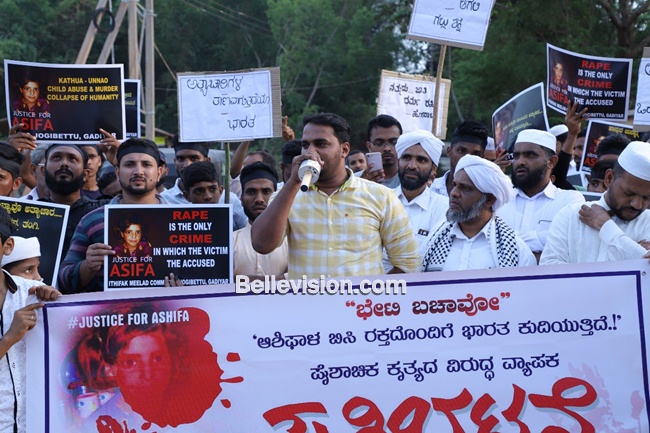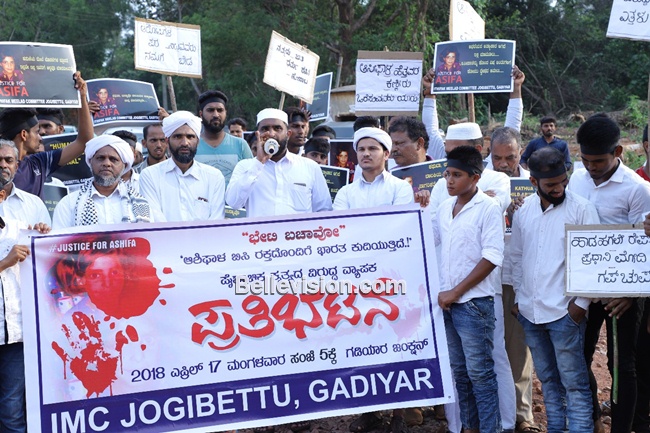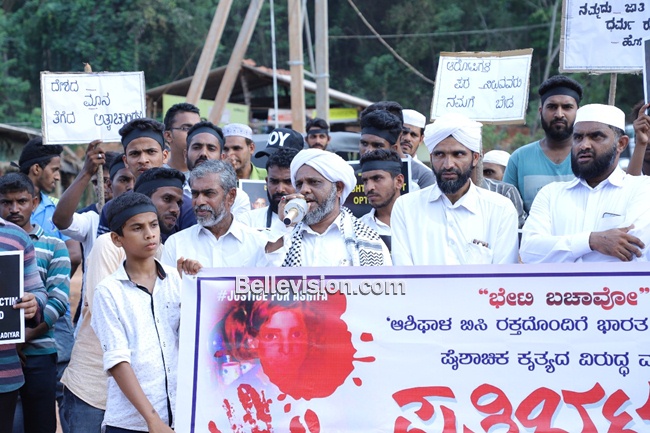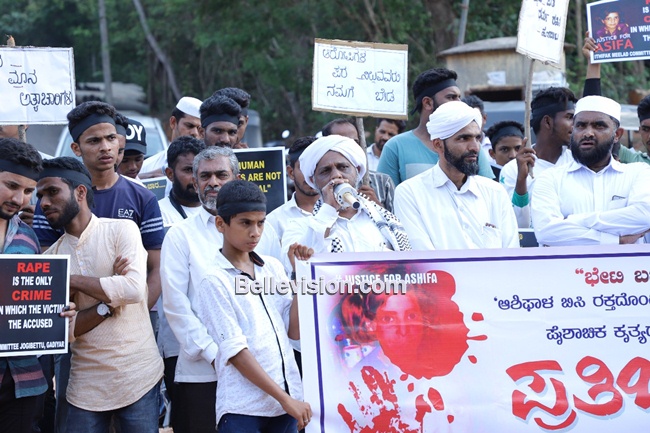 Zainul Akbar, Hameed Darimi Sampya and Rashid Sakhafi Gadiyar also address the protesters.
Abdul Majid Darimi, Sadiq Muhini and Siddiq Faizi were present.
Itifaq Milad Committee office bearers Abdul Rashid Gadiyark, Abdul Aziz Gadiyar, Hyder Vidyanagar, Nourush Vidyanagar, Nizam, Salman Jogibettu and others were also present.