Houston: HKCA celebrates traditional Easter with nostalgic Konkani music
By Maureen C

Pics: Sheryl D & Valerian A

Bellevision Media Network


Houston/US, 07 Apr 2018: Houston Konkan Catholic Association (HKCA) celebrated Easter at the Katy Elks Lodge in Katy, Texas on Sunday, April 1. The event was well attended by about 150 Konkan Catholics from Houston and surrounding areas.
The compere, Lidwin Machado extended a warm and hearty welcome to the audience and gave a preview of the activities that would unfold throughout the day and encouraged everyone to participate wholeheartedly. Katy residents, Ivan and Sandra D'Souza formally welcomed the esteemed gathering to Katy in true Konkan style of chemboo and paan-pod and gave a delightful account of a chance encounter with a HKCA member that led them to join HKCA. The festivities started with Mathew D'Souza taking the children on an egg-sighting Hunt which had them scrambling all over the venue hunting for the elusive colorful eggs. The kids set a record of grabbing more than 300 eggs in less than 3 minutes.
The hungry guests then enjoyed delicious appetizers of Gobi Manchurian, Chilly Chicken and hot Masala Chai. Next, Jessy Carvalho and Maureen Crasta engaged the kids in a number-crunching game, which had them racing against time to outwit each other and win the first prize in a tie (Rochelle D'Souza and Ava D'Souza). Children in the 6-12 age group then enthralled the audience with a spectacular Bollywood dance performance to the tunes of 'Manwa Laage' and 'Cham Cham' beautifully choreographed by Jennifer D'Souza that had the crowd on their feet whistling, cheering and clamoring for more. DJ Sheryl Machado with co-DJs, Ashton Alva and Aaron Mathias set the venue ablaze with a scintillating mix of country, rock n roll, hip-hop and the ever-popular Baila in two sessions, which energized the audience to feel the beat and hit the floor to show off their line dancing and jive moves. The adults were then grouped into 3 teams and participants erupted in gales of laughter as they tested their skills in the hilarious 'paper plate' game organized by Jessie Carvalho and Maureen Crasta.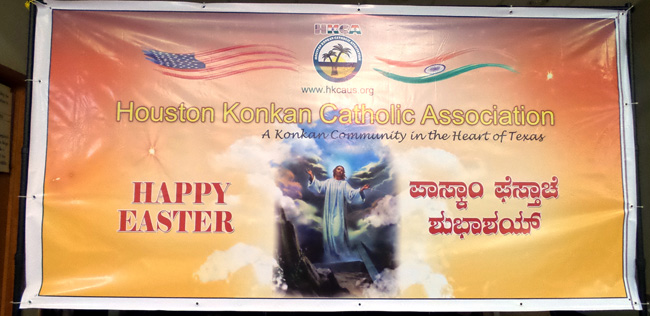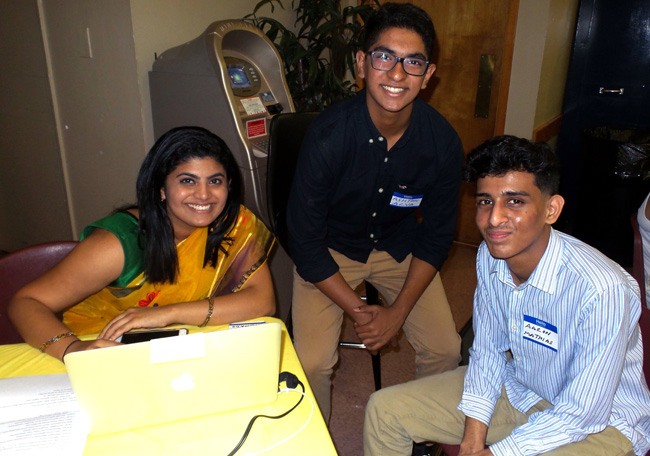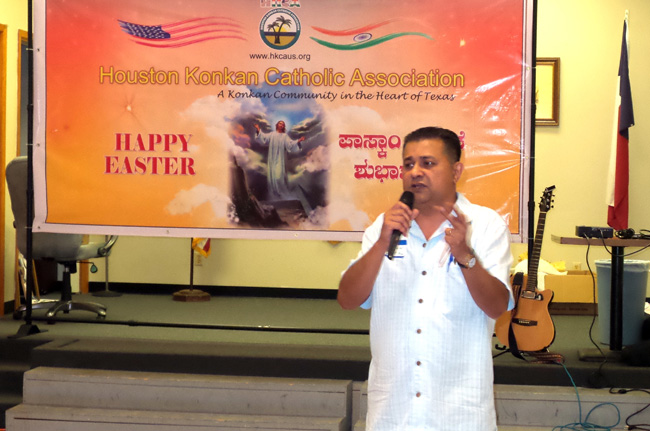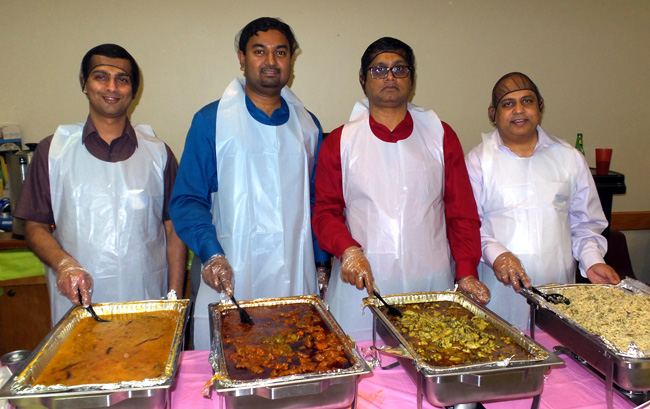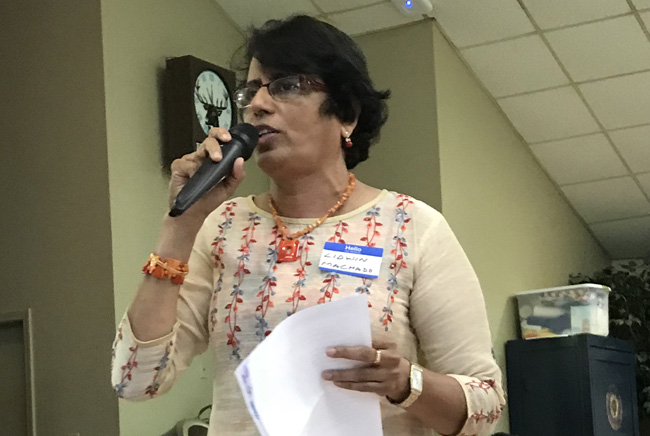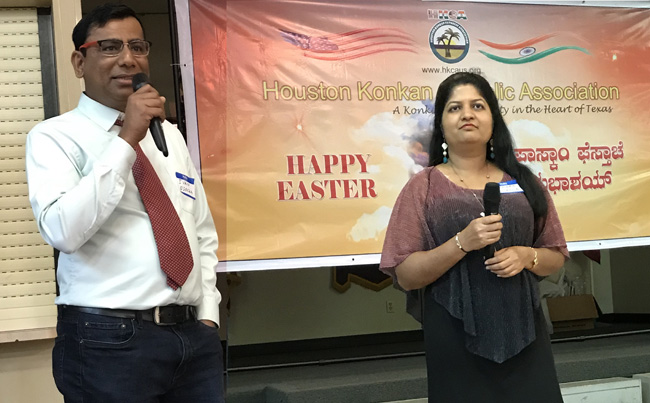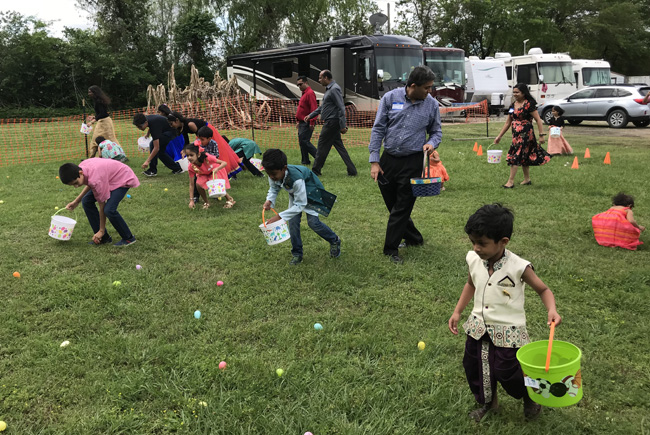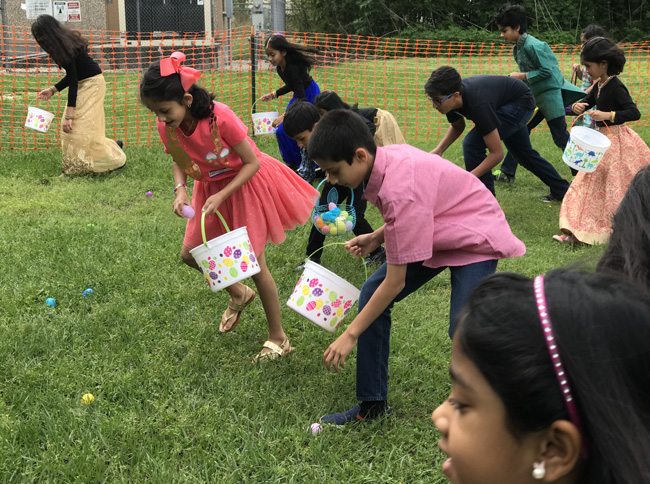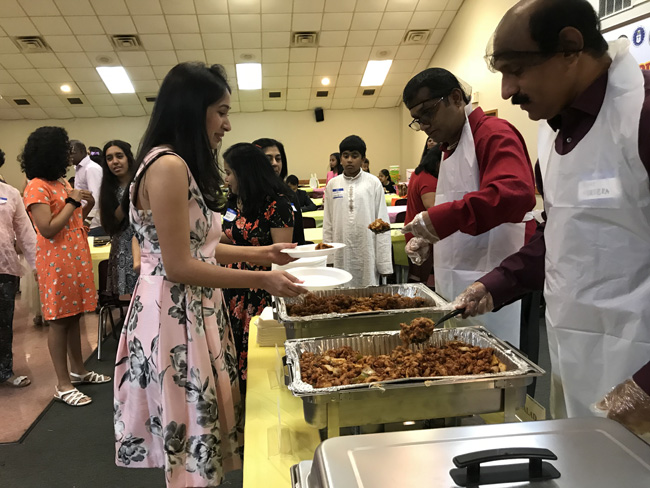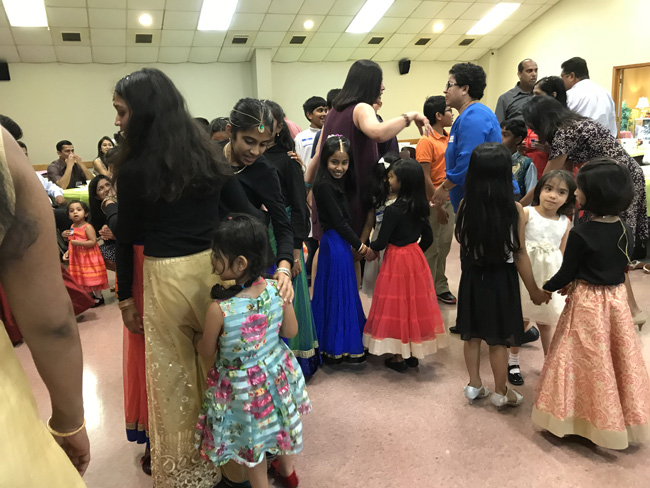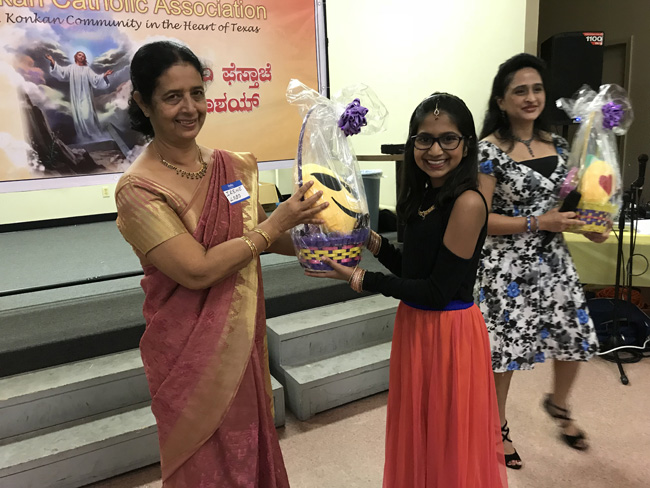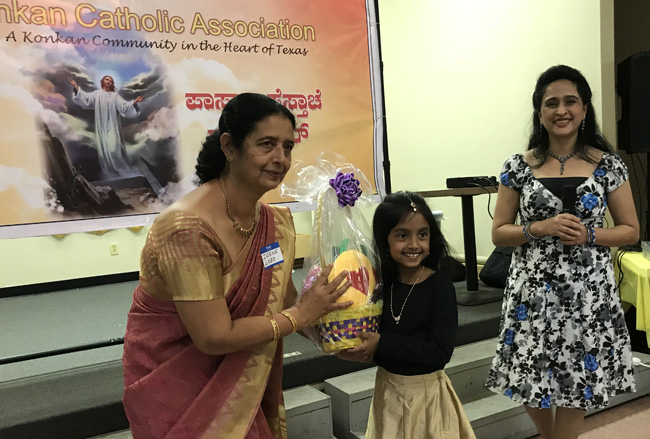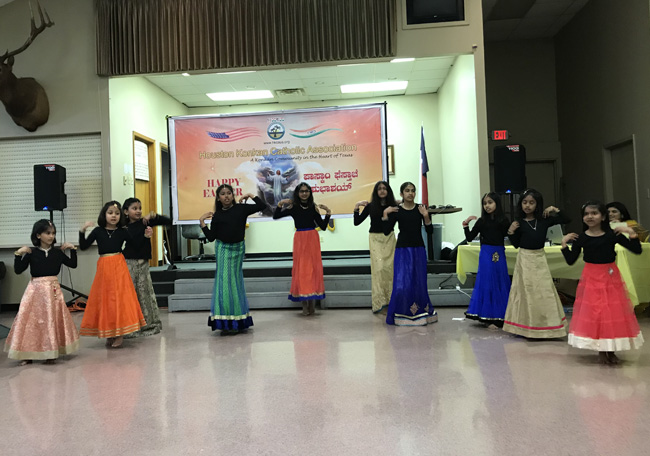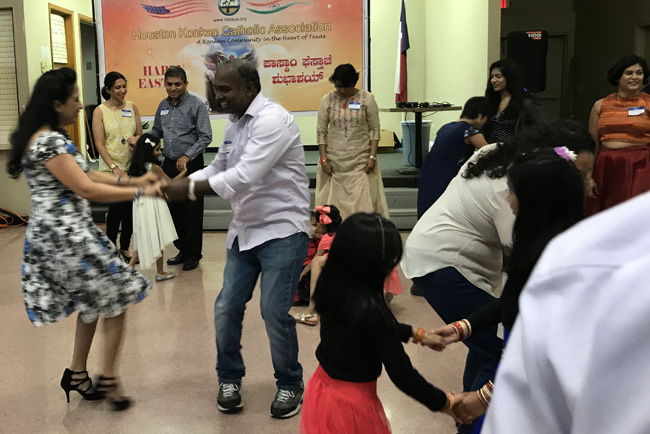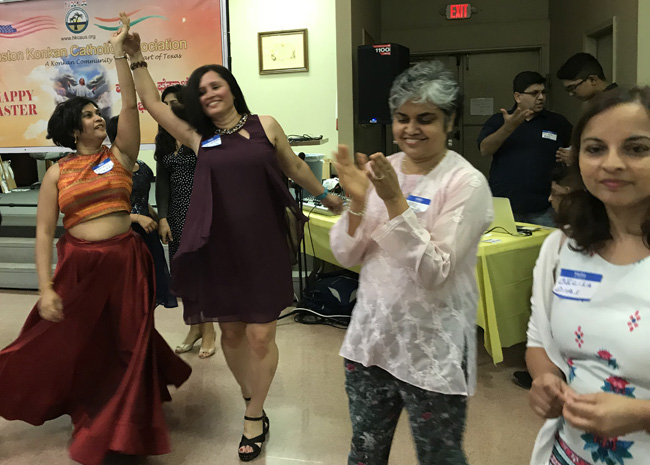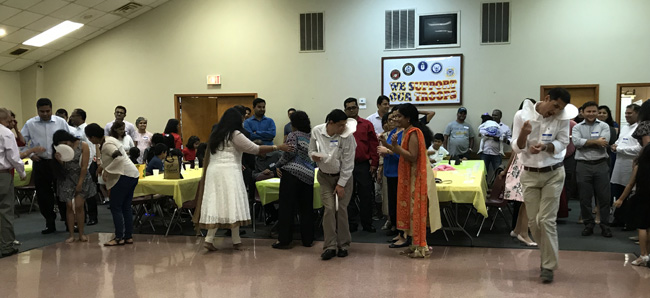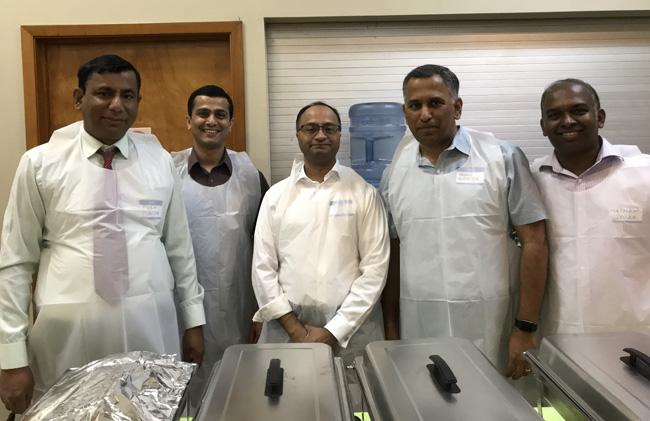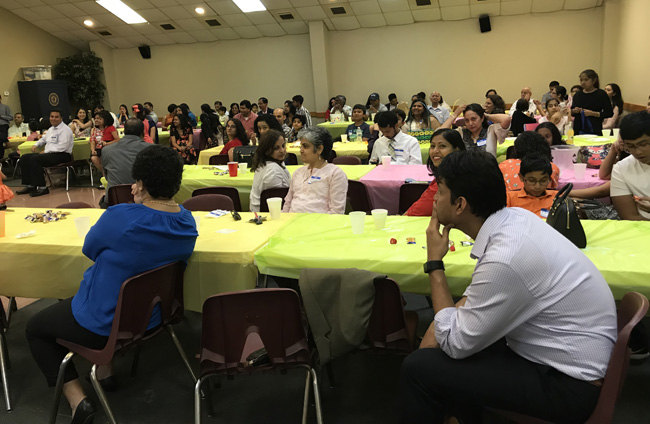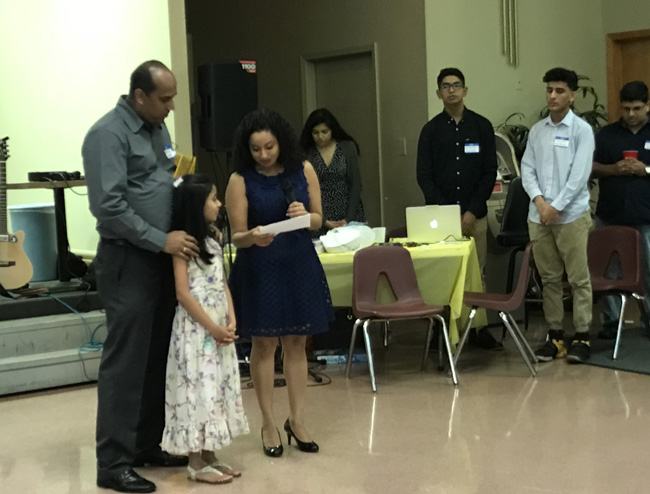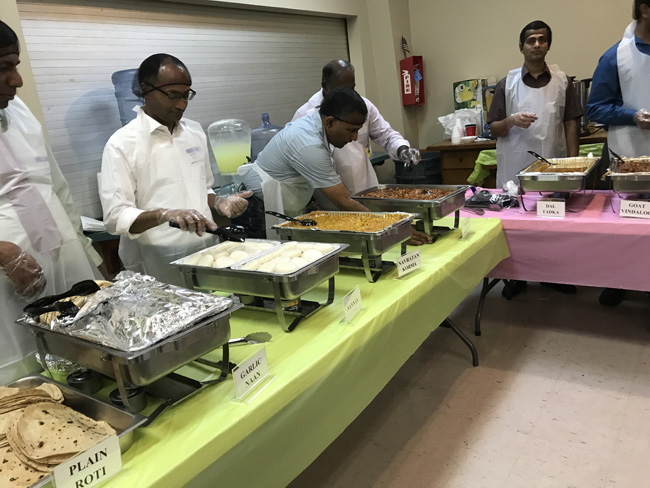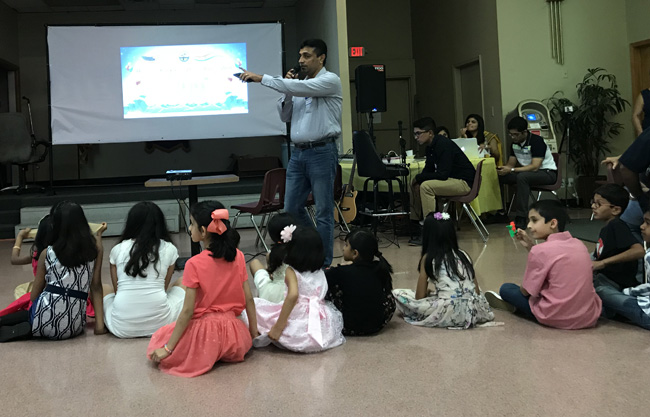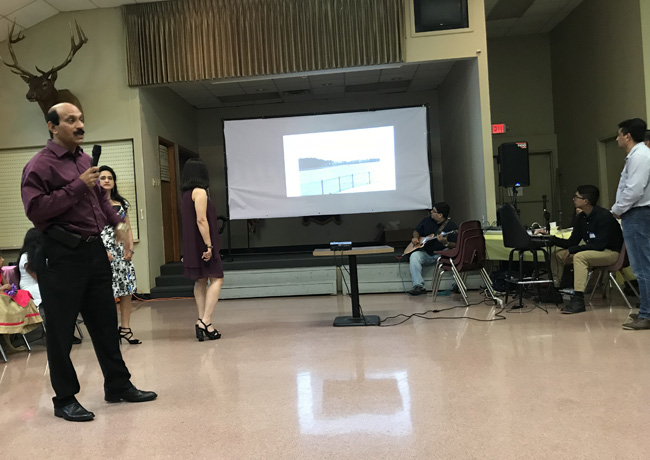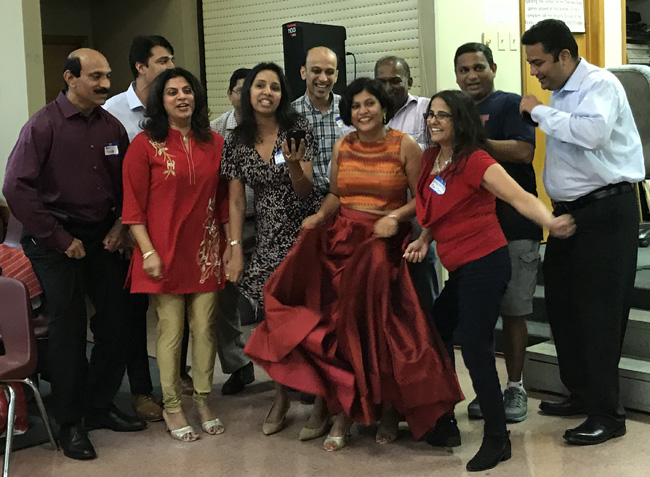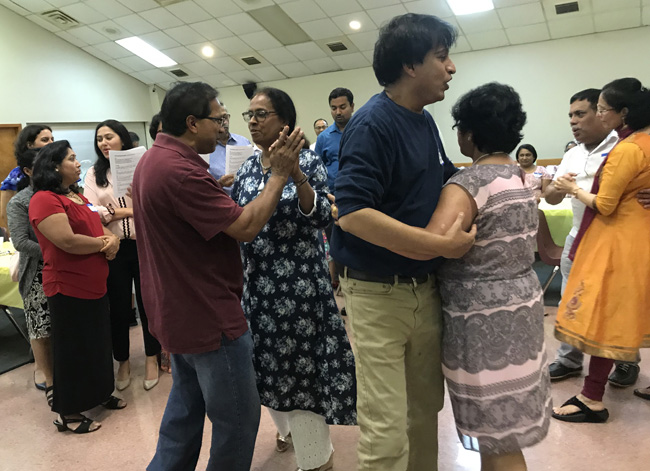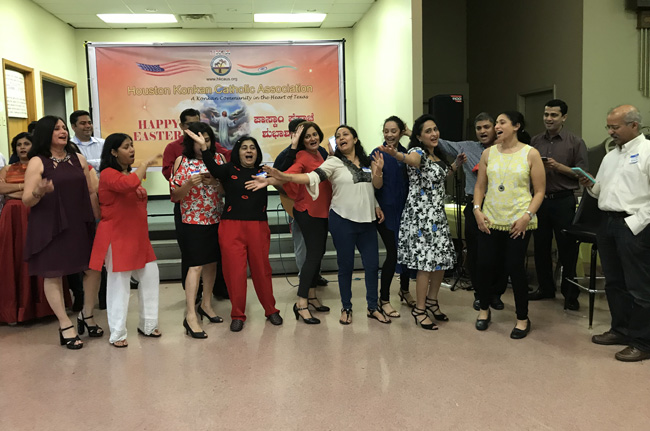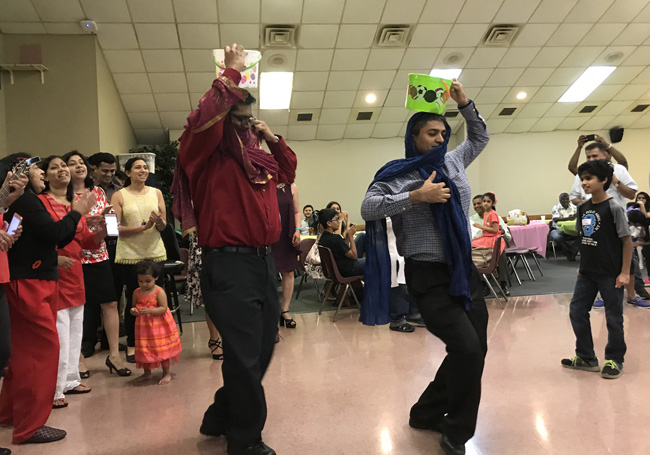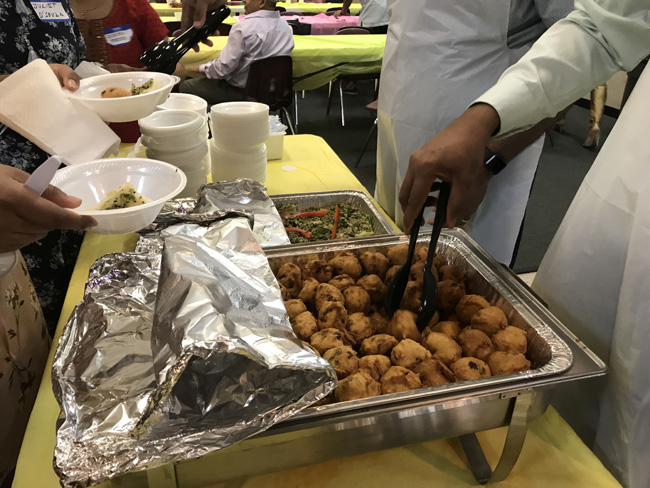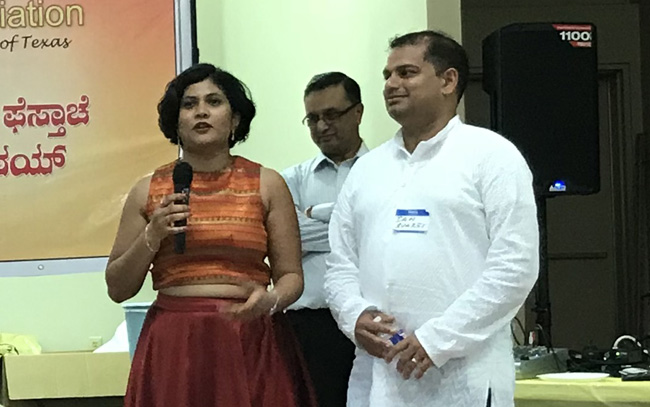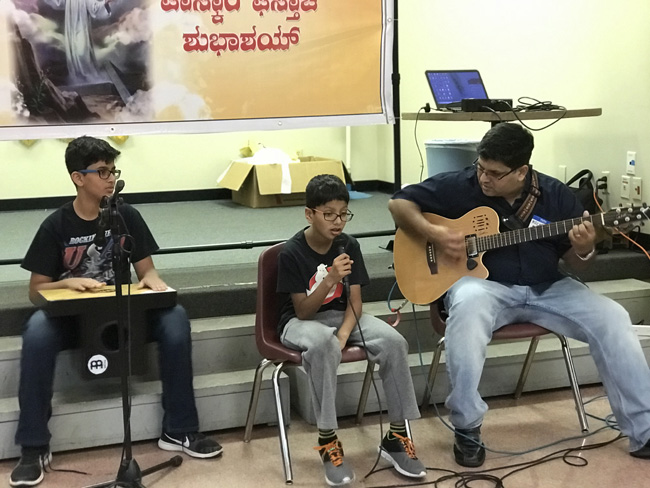 President Vivian Madtha welcomed new members to the growing HKCA family and gave an update on past and planned HKCA events. He also thanked members for their continued support to HKCA which has enabled many new families to feel at home in Houston by being part of the vibrant Konkan community. In keeping with HKCA's strong Catholic traditions, Navin and Mona Lobo led the audience in prayer and concluded with grace before meals. It was then time for a scrumptious meal of the much-loved Konkan dishes Pork Baffat and Sannas cooked by our generous HKCA ladies, and other favorites such as Goat Vindaloo, Methi Chicken, Navarathan Korma, Dal Tadka, Garlic Naan and Jeera Rice topped by mouthwatering desserts Gulab Jamun and Ice-cream. The hall then came alive with the sound of music as Musician Michael Moras and sons, Liam and Joshua took the audience on a musical journey that weaved between the past and the present. Liam played the Cajon beautifully while Joshua sang popular songs like 'Jesus Messiah,' 'That thing You Do' and 'Blue Suede Shoes.' Michael gave a soulful rendition of Konkani hits like 'Hanv Yetham Goh Ghati Devon,' 'Maria Maria' and 'Rosalina' and ending with the preppy 'Sweet Caroline.' Valerian Alva, known for his ardent love in enlightening members on the origin of Konkan culture and significance of religious festivals, divided the audience into 4 teams to participate in a challenging interactive Quiz on Easter, traditional Konkan customs and American culture. Participants then dueled each other in a highly entertaining sing-off, belting Konkani songs like 'Chondrem Udevn Ailo' and 'Mog Tuzo Kitlo Ashelom,' Hindi songs like 'Lungi Dance,' 'Yeh Dosti' and 'My Name is Anthony Gonsalves' and English songs like 'Dancing Queen' and 'The Banana Boat Song Medley,', which filled the audience with nostalgia for their childhood days. No event is complete without that special 'evening chai' and enthusiastic guests queued up to enjoy the piping hot brew along with flavorful Batata Vadas and Dhokla. Then it was time for the crowning glory of the event 'Housie Housie' conducted by Events Director, Ronald Crasta. 8 winners happily walked away with Target Gift Cards with Anessa Mathias taking the Full House in a nail biting finish. Ian and Shiny Suares brought the event to a conclusion as they thanked HKCA's Core Committee and all those who worked tirelessly behind the scenes, as well as the guests for their participation and dedication to making the HKCA Easter Event a resounding success.
Next Event: Summer Picnic at Woodlands, Texas, on May 26.