Moodbidri: Guest Lecture on Group Dynamics & Leadership at Alva's MBA Department
Bellevision Media Network


Moodbidri, 13 Mar 2018: Dr Raghavendra Holla, manager, Mangalore Special Economic Zone delivered a guest lecture on, Group Dynamics and Leadership at the department of Business Administration, Alva's Institute of Engineering and Technology, Mijar, here, on March 10.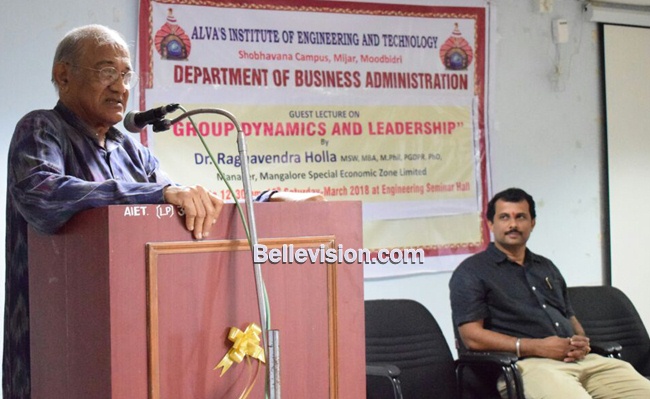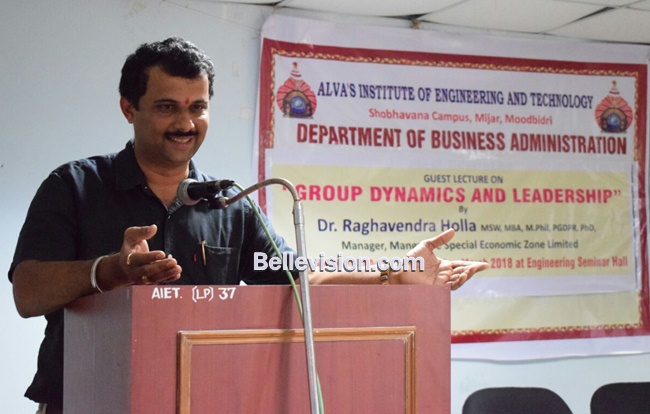 In an interactive session, Holla involved students in various activities to make them understand the importance and relevance of group dynamics. He said, 'In a group with poor group dynamics, people's behavior disrupts work. As a result, the group may not come to any decision, or it may make the wrong choice, because group members could not explore options effectively.' Further he added, 'Teams that lack focus or direction can quickly develop poor dynamics, as people struggle to understand their role in the group.'
Dean MBA Professor P Ramakrishna Chadaga delivered preliminary address. The programme was coordinated by Dr Nadendra S.