Mangaluru: Ramakrishna Mission's Swacchata Abhiyana reaches 19th week
Bellevision Media Network


Mangaluru, 12 Mar 2018: Ramakrishna Mission carried out Swacchata Abhiyan of 19th week at Bunder area, here, on Sunday, March 11.
Uday Nayak, ACP and Suresh Kumar, sub-inspector of Bunder police station flagged off the drive in the presence of Swami Jitakamananda at 7.30am.
Nazir Hussain, Raghuveer Pai, Masahiro, Sreelatha Ullal and others were present.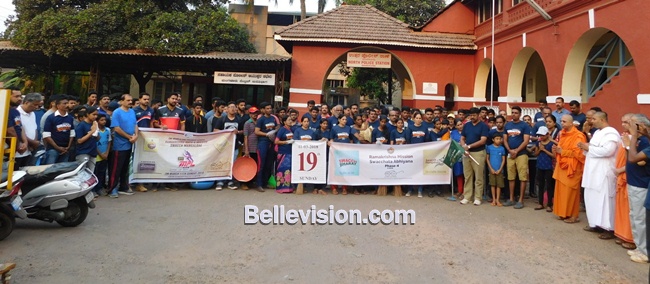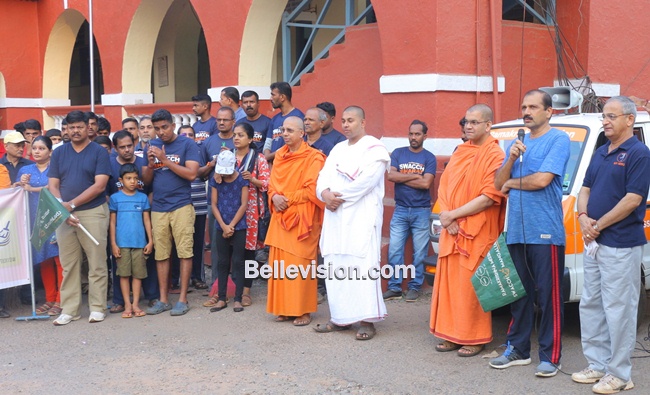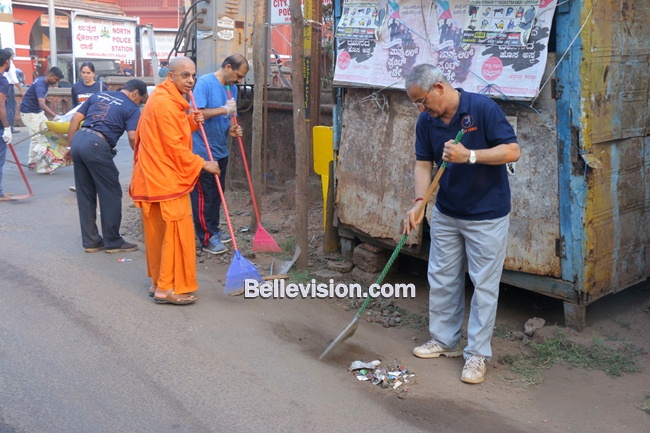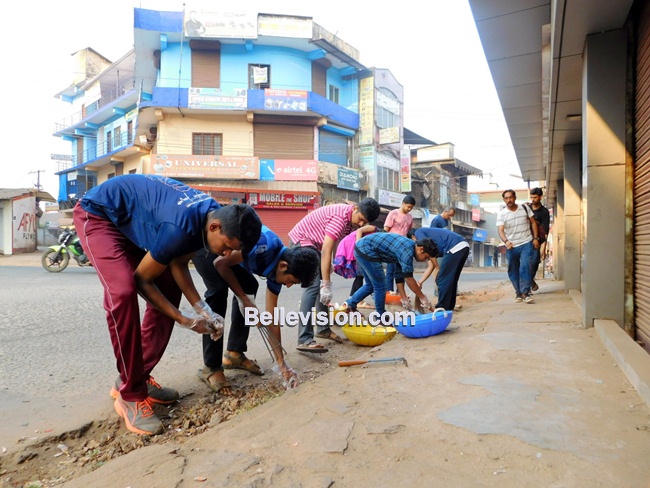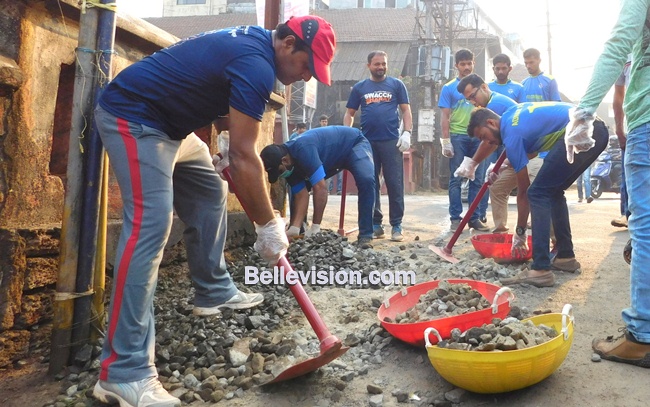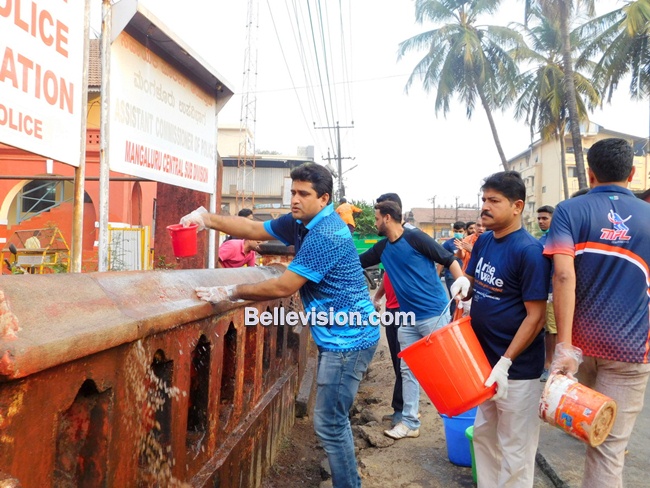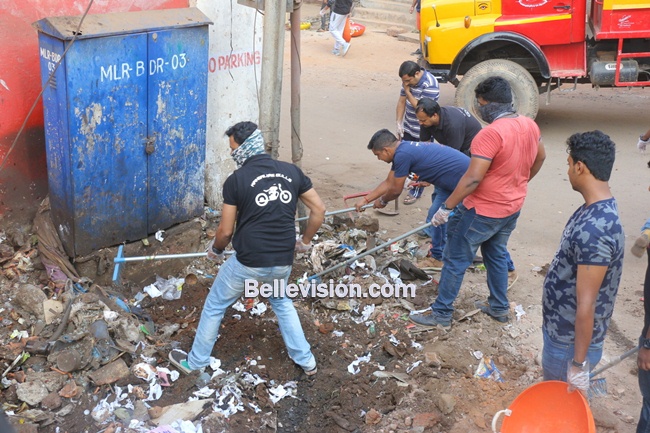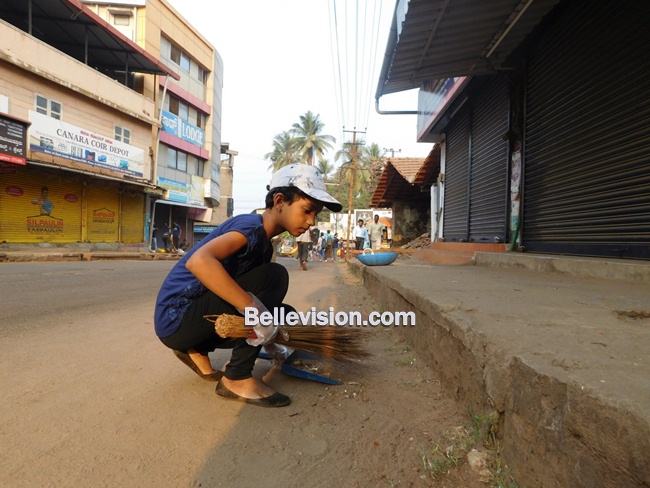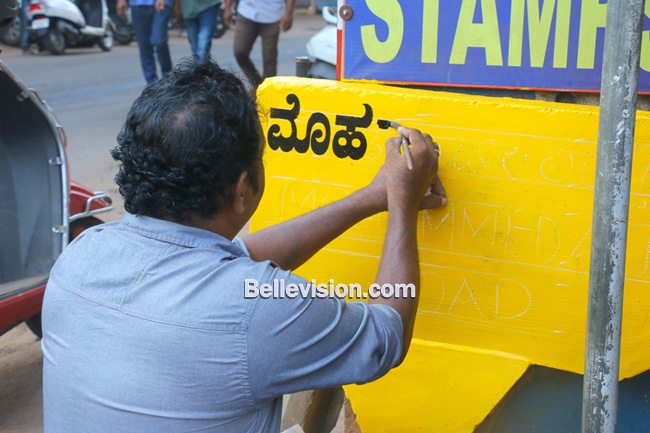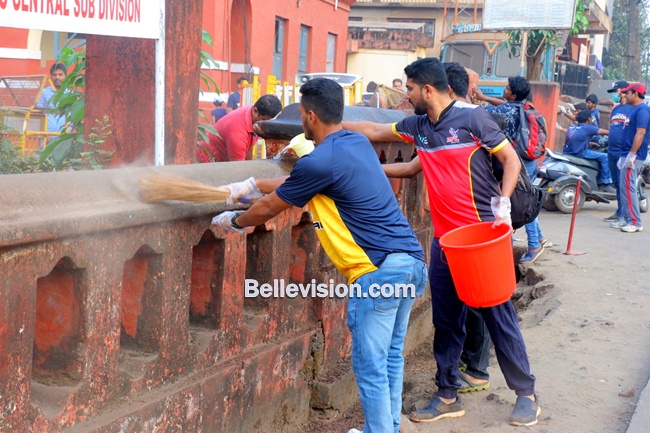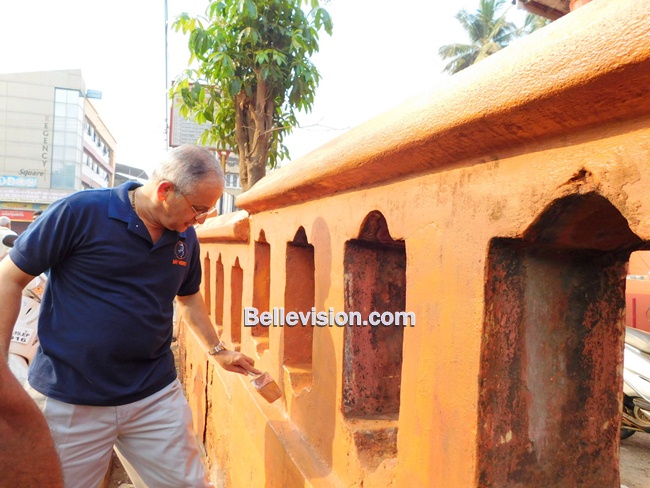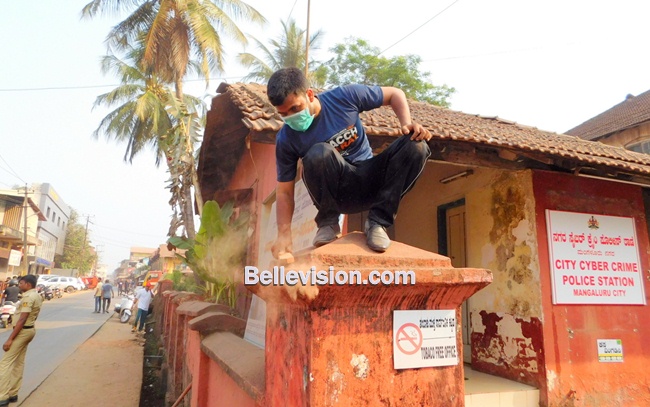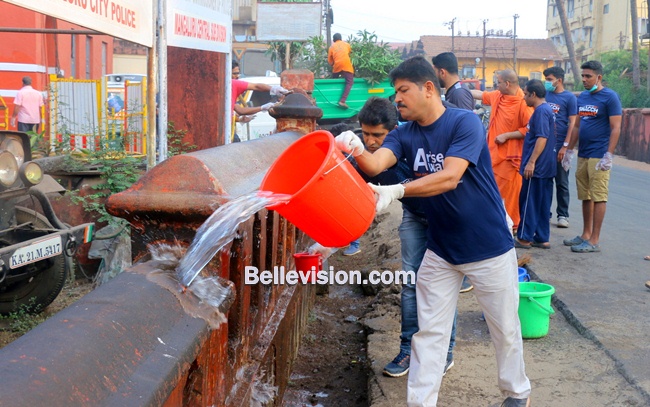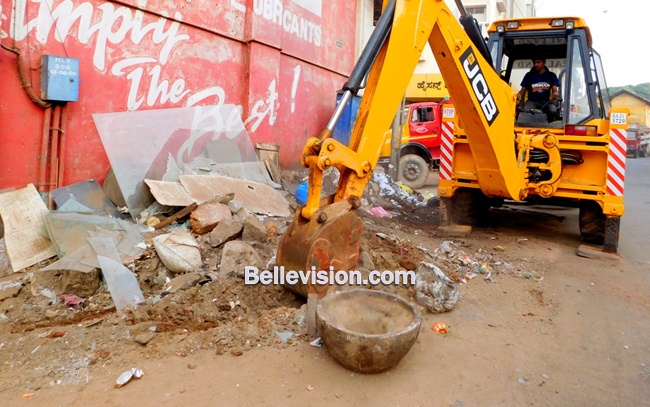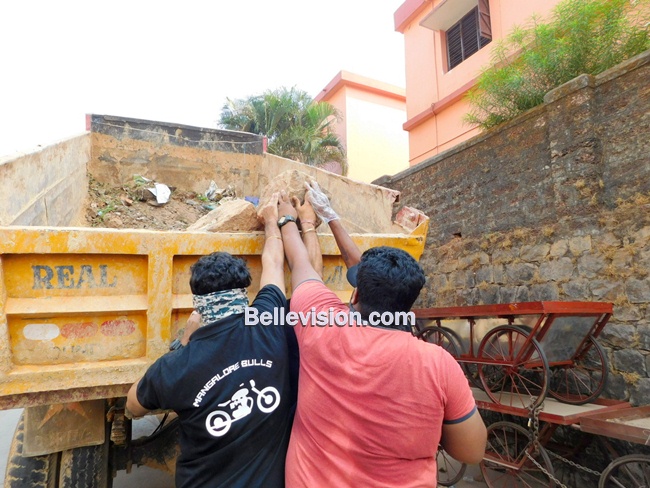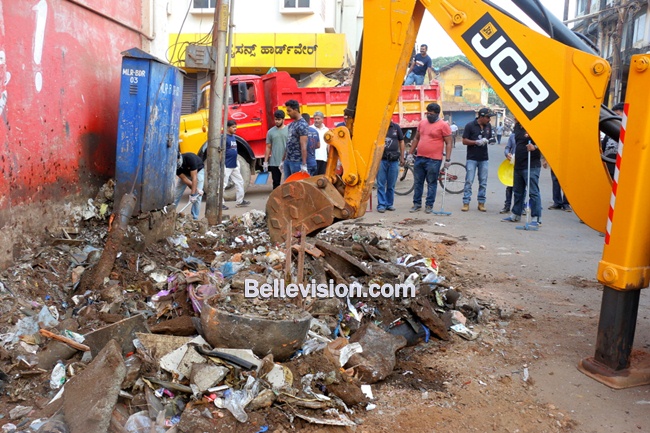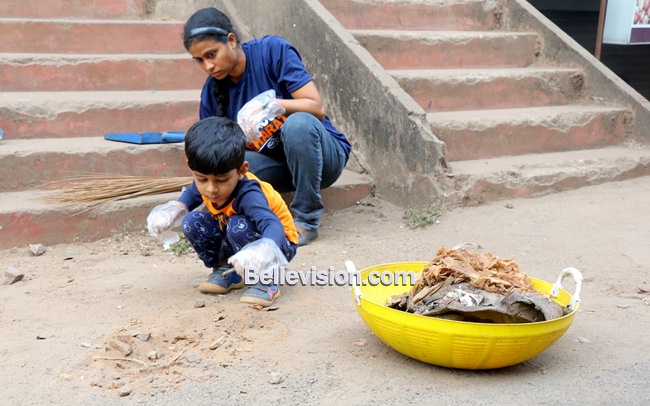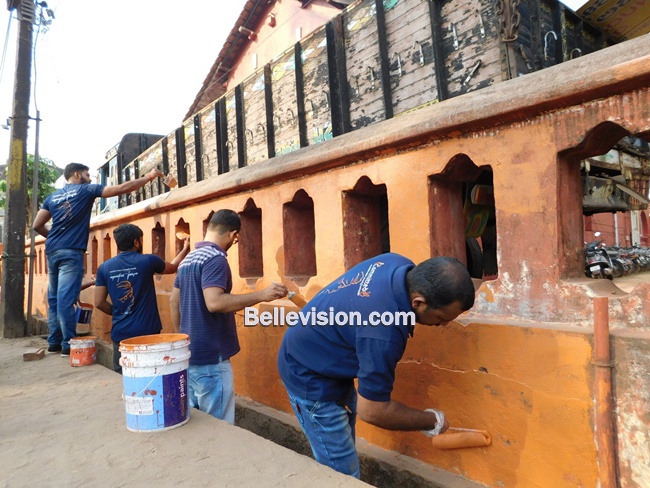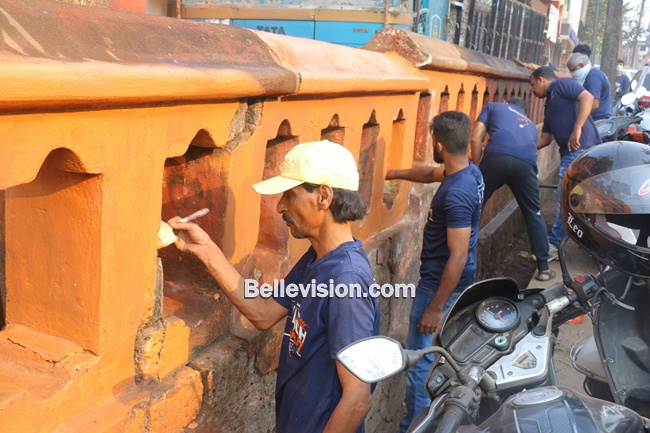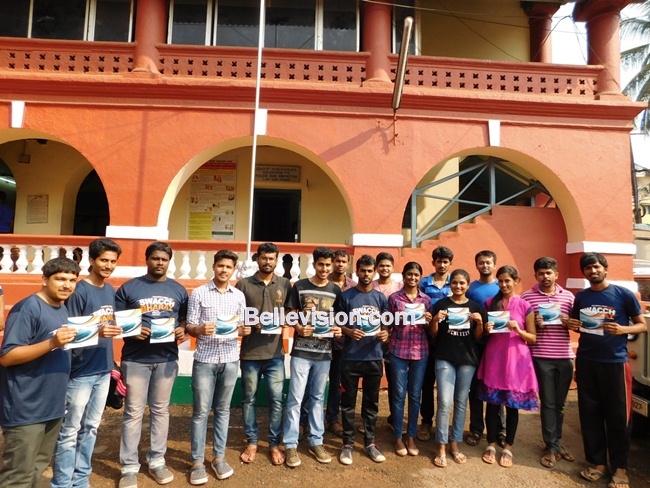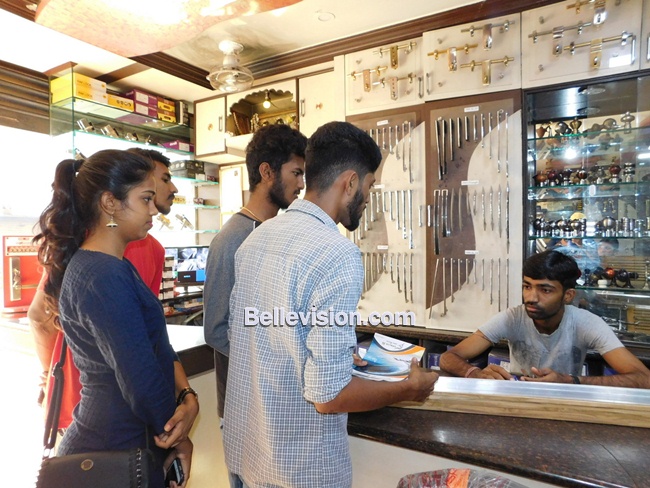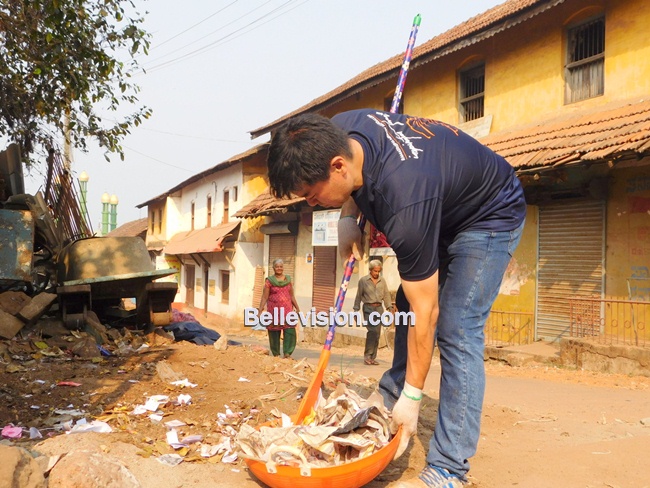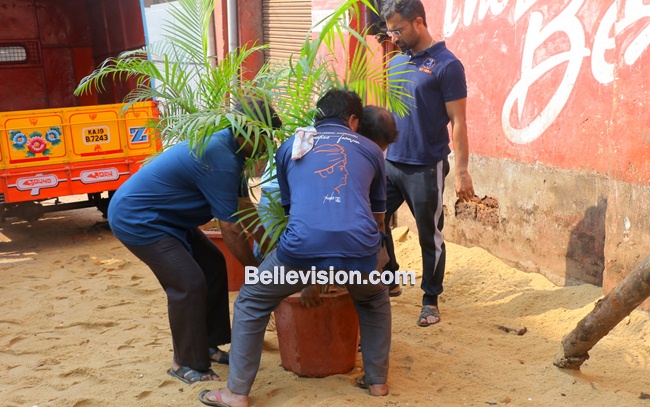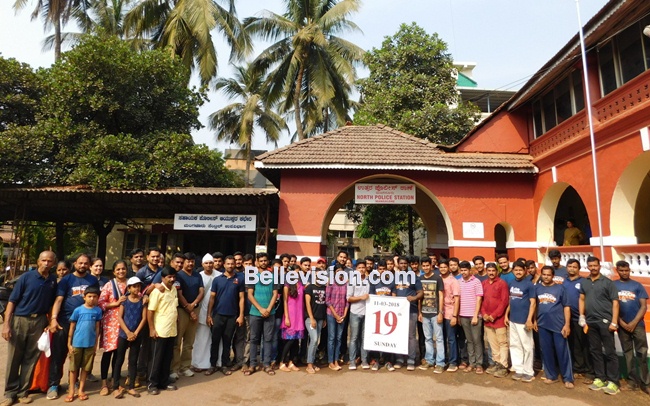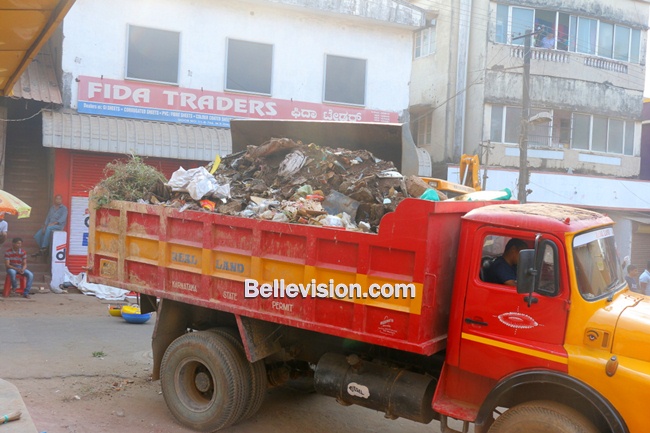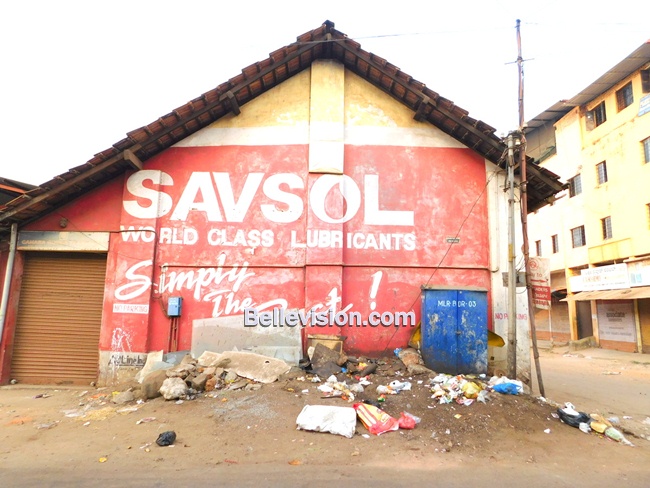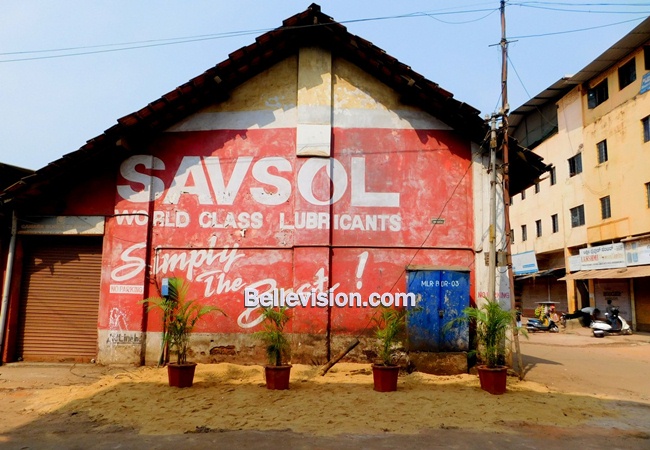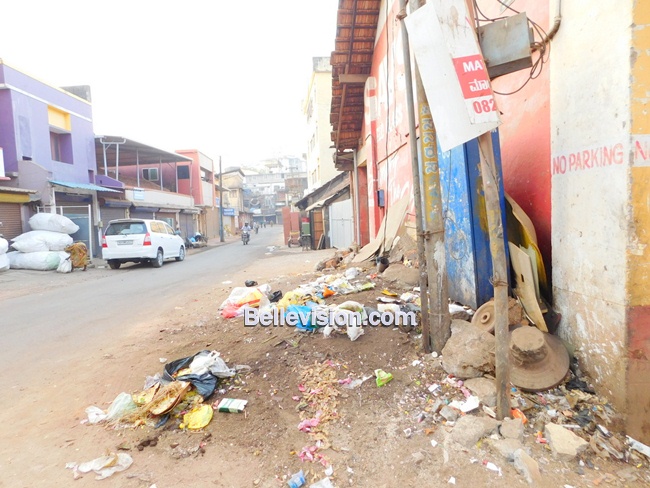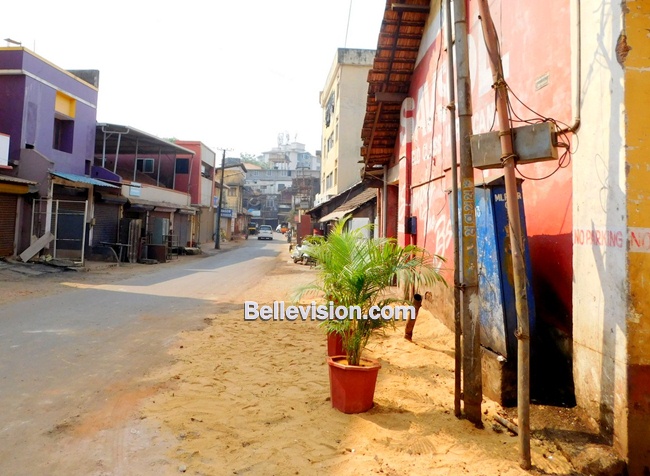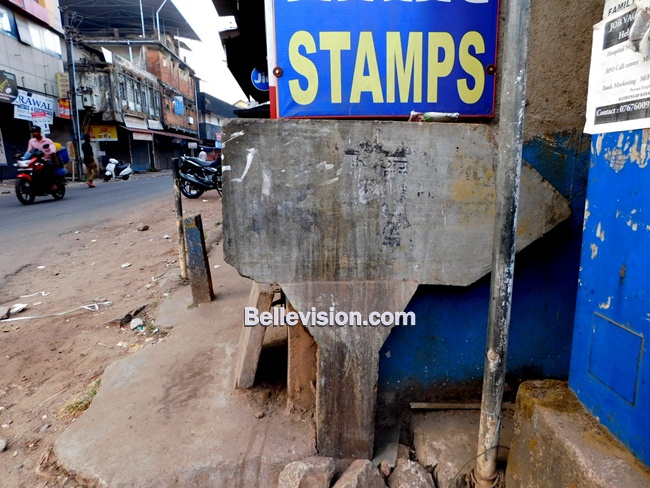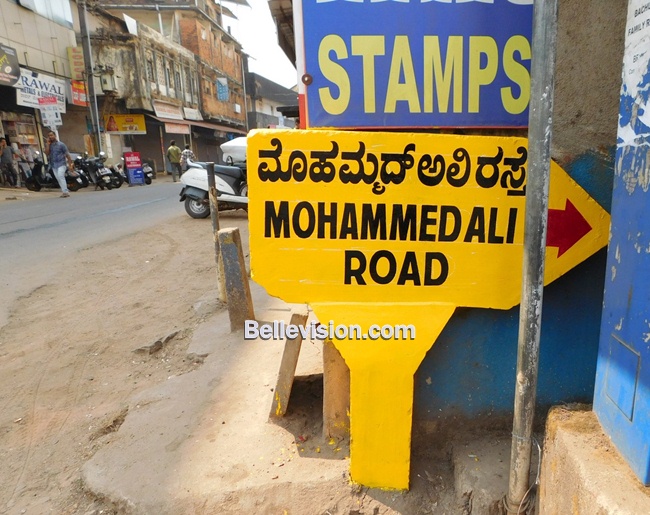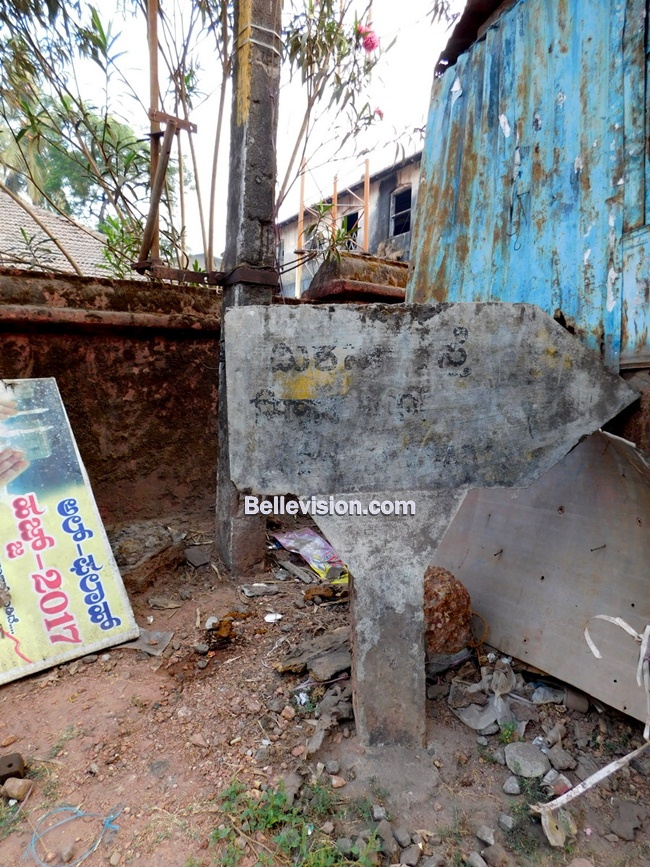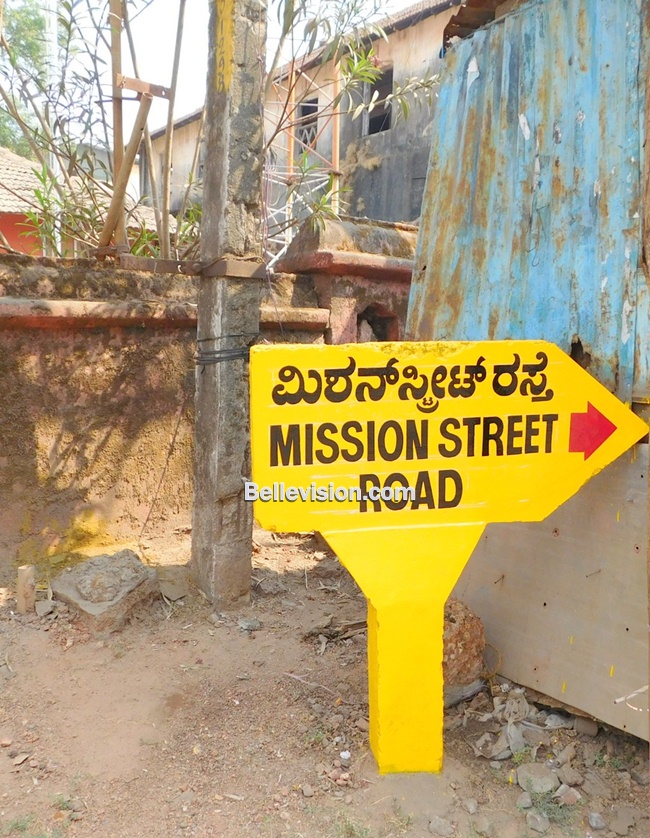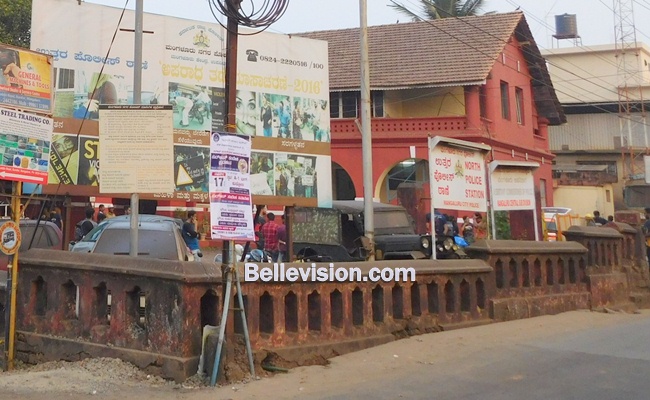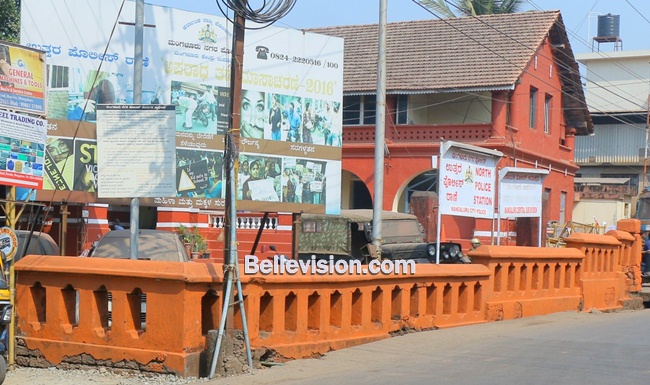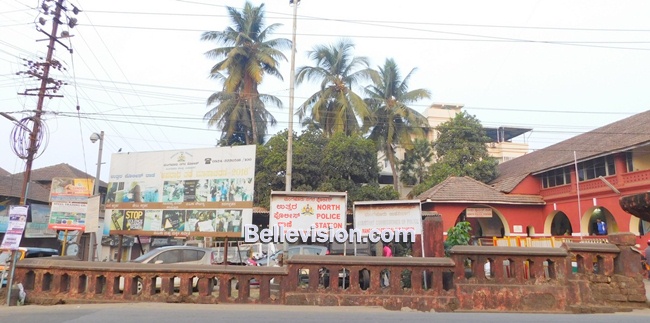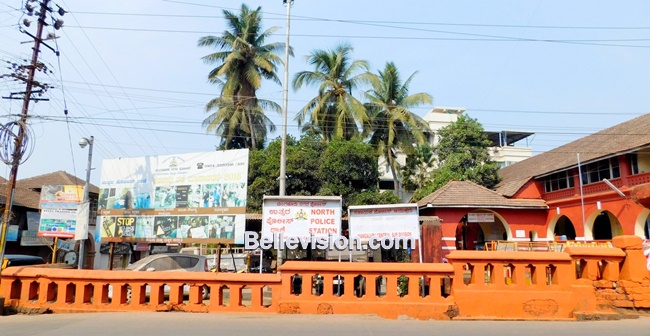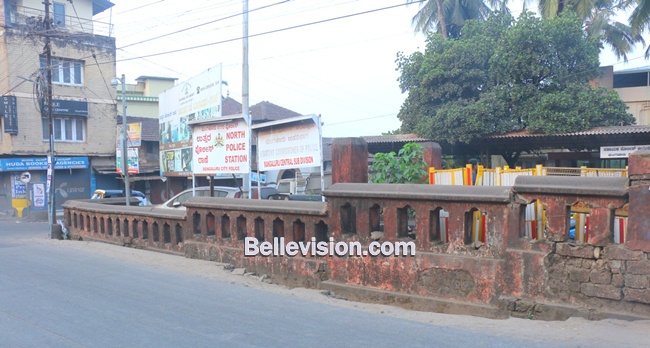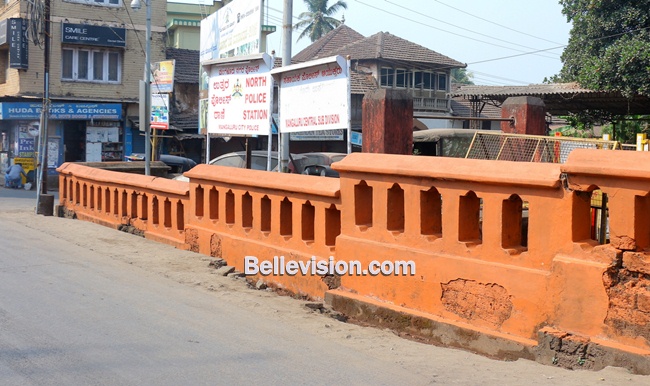 Speaking on the occasion, Uday Nayak said, 'Cleanliness is very important. Each and every citizen has to take up the responsibility of keeping his surroundings clean. Then only this Abhiyan will be successful. I congratulate Ramakrishna Mission for its persistent efforts in this regard for the last three-and-a-half years.'
Cleanliness Drive: All the four roads meeting at Bunder Police station circle were cleaned by volunteers under guidance of Dr Satish Rao, Mohammad Shameem and others. Mission Street, Nellikai Street, Mohammad Ali Street and Bibi Allabi streets were cleaned by volunteers.
Police staff volunteering: Police staff of Bunder Police Station undertook cleanliness in the premises of police station. They removed heaps of garbage from all corners of the campus, removed the weeds and overgrown grass and washed the premises clean with water.
Mangaluru Premier League: Members of Mangaluru Premier League under Sirajuddin cleaned the compound walls of Bunder Police Station. They also painted the compound walls under guidance of K V Satyanarayan. A few volunteers under Imtiyaz cleaned the adjoining road and the drains. Captain Ganesh Karnik volunteered himself to paint the walls of the police station.
Mangaluru Bulls: Members of Motor Cycle Club removed the garbage dumped since many years beside Canara Goods on Bibi Allabi Road using earthmovers. About 2 tipper loads of garbage were removed by volunteers under Ashwith Kumar, Ashlesh Attavara and others. Decorative flower pots will be kept in that area and care will be taken to keep it clean and prevent the public from littering there.
Renovation of sign boards: Two name boards in Bunder Police Station circle were worn out and were not serving the purpose. Volunteers cleaned the boards and repainted them as Mission Street and Mohammad Ali streets. Volunteers also removed flex banners illegally tied in Bunder area.
Aloysius Management College: Students of the college, Devika, Preetham, Crystal, Prajwal and others visited houses and shops, door to door, distributing handbills on awareness and urging them to keep their surroundings clean. All the volunteers were served tiffin after the drive in Bunder Police Station by Canara Goods Transport.
Lecturer Mehboob Khan, Rajesh Poojary, Balakrishna Parkala, Prakash Garody, Santosh Kalasha and others actively participated in the Abhiyan. Dilraj Alva coordinated the volunteers. MRPL is sponsoring the drive.