Bengaluru: Columbia Asia Hospital observes National De-Worming Day
Bellevision Media Network


Bengaluru, 11 Feb 2018: Columbia Asia Hospital, Whitefield, here, on the occasion of National De-worming day had organized an awareness program at Government School, Vijayanagar, here, on Saturday, February 10.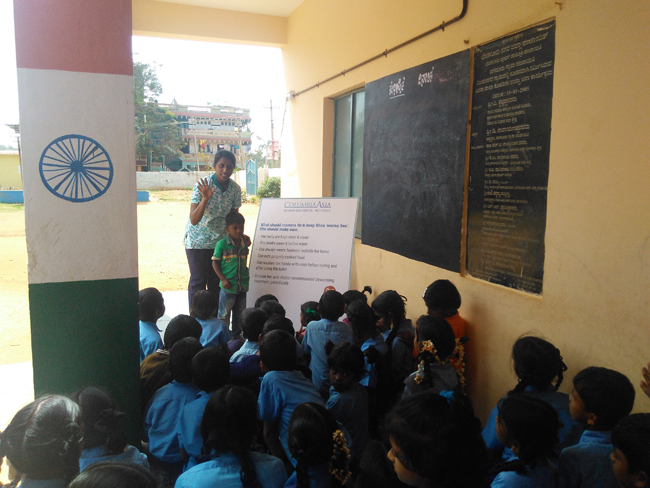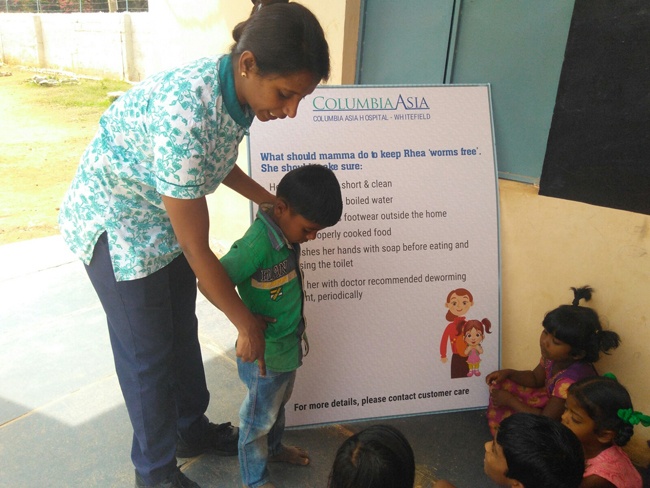 National De-worming Day was observed on February 10 across India. It is an initiative of union ministry of health and family welfare where all children between the ages of 1-19 years of age will be targeted to receive de-worming medicines against parasitic intestinal worms.
Annai, nurse supervisor from the hospital, educated the students their teachers on the de-worming program and its importance in the development of the children, where neglected they would be falling prey for the symptoms of worm infections. As precaution to children health 500 (albendazole group) tablets were handed over to the principal, Sujatha to be distributed.
Why National De-worming Day observed
National Deworming Day is observed in our country to reduce the cases of worm infections among kids. Children are the future of the nation; they must be healthy and happy in all the sense. National De-worming Day is a big initiative campaign run by union ministry of health and family welfare to make people aware about worm infections, its impact on the health, prevention and curing the infection through de-worming tablets. Worm infection can make children anemic, malnourished, weak, sick, and tired with poor concentration.