ICYM Udupi Deanery organises Awareness Programme 'Our Environment Our Responsibility'.
Bellevision Media Network


Udupi, 17 Dec 2017: When everyone is made aware of the waste management then only the entire district can be free from unwanted waste, said Priyanka Mary Francis, District Officer of Udupi.
Priyanka Mary Francis was speaking at the inaugural function of the ICYM Udupi Deanery programme of "Our Environment Our Responsibility" on Sunday, 17 December 2017 at the Parish Hall of Mother of Sorrows Church, Udupi.
Speaking further, Priyanka Mary Francis said that everyone in the household should take responsibility to keep their surroundings cleans. People should avoid burning plastic as the fumes produced by burning plastic can cause cancer. In order to avoid such problems, people should avoid using plastic articles and adopt such items which are environment friendly. The District Administration has already adopted policies to promote clean environment and people should cooperate with the administration to maintain the environment clean and safe. The District has been already declared as open defecation free district. In the same way, it is the responsibility of everyone to help in making the district waste free.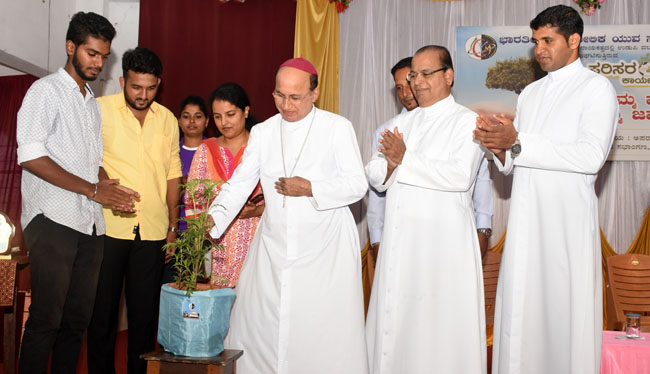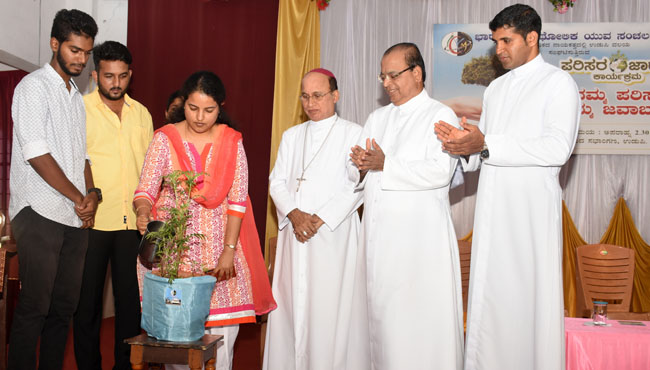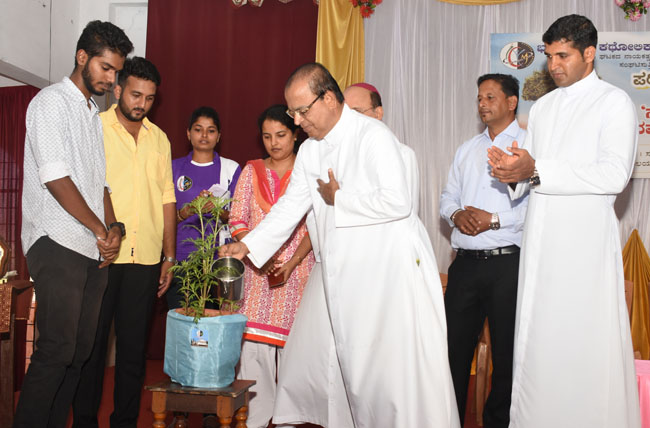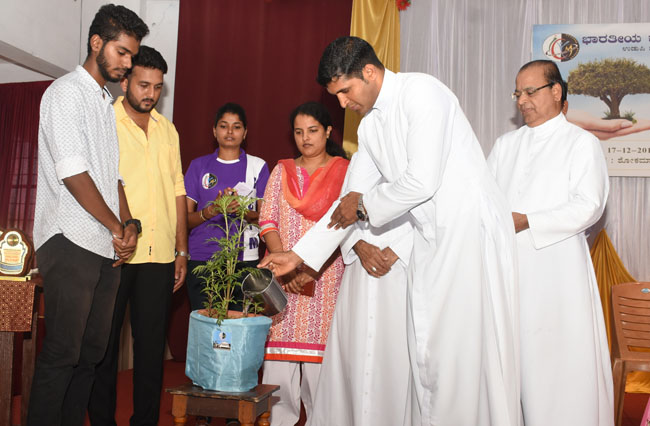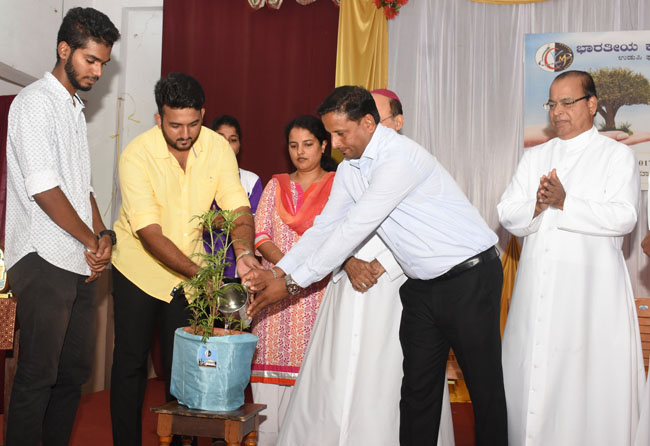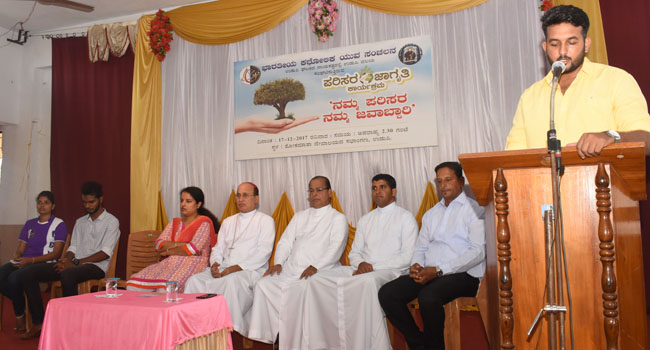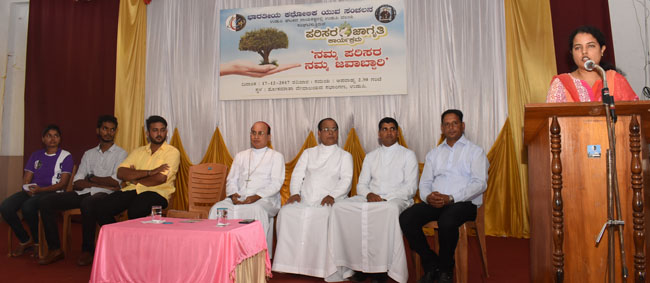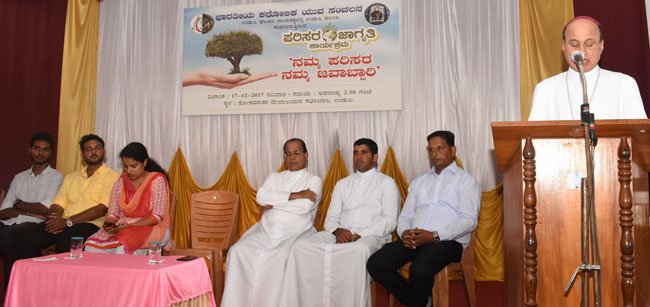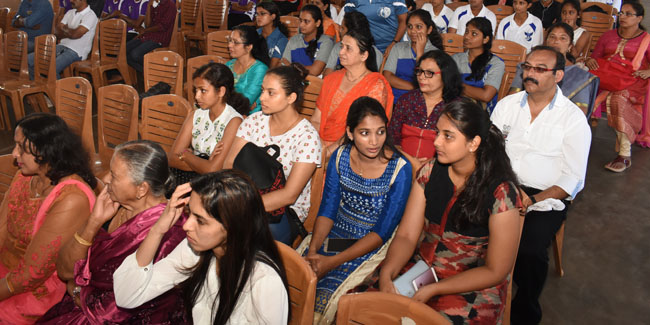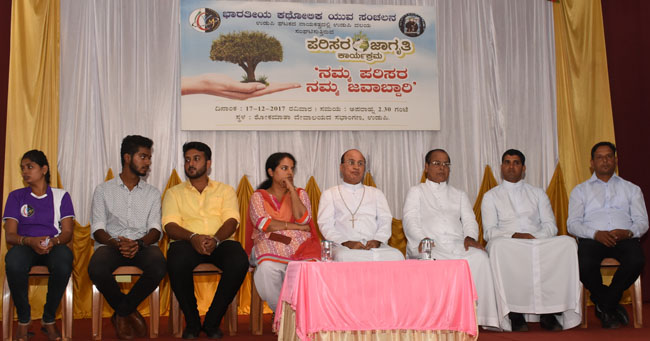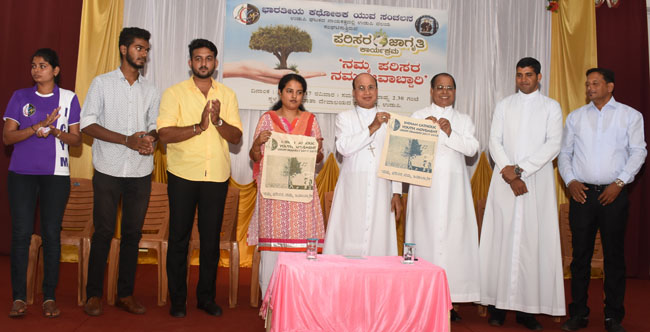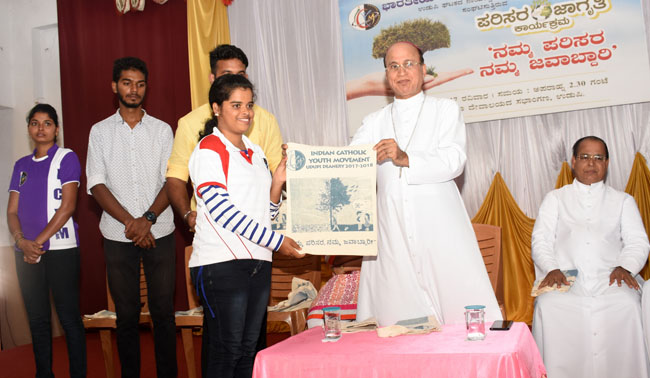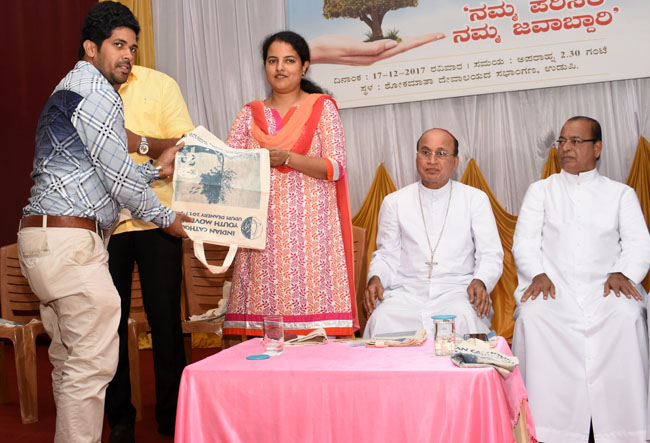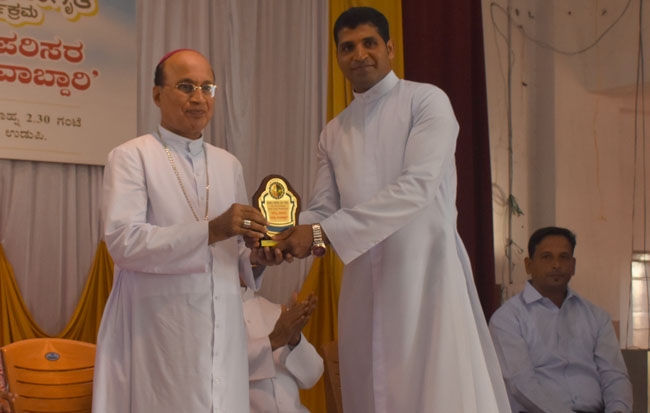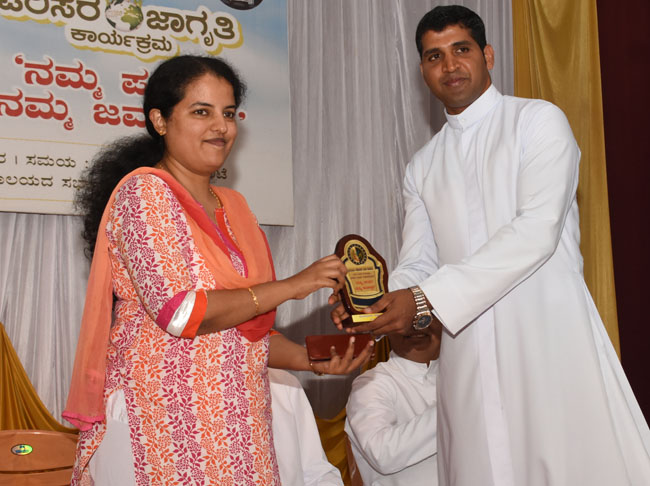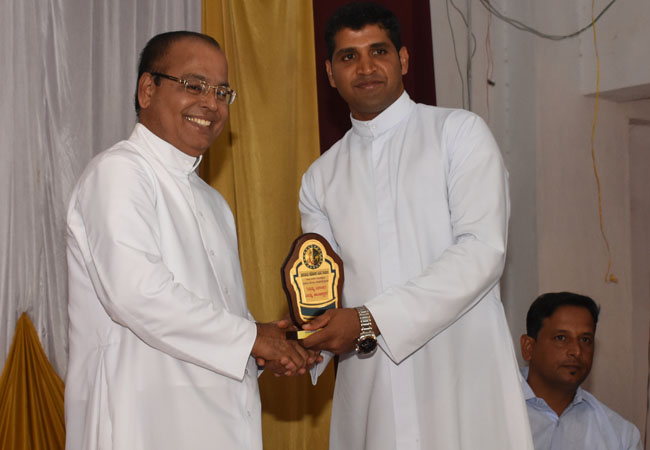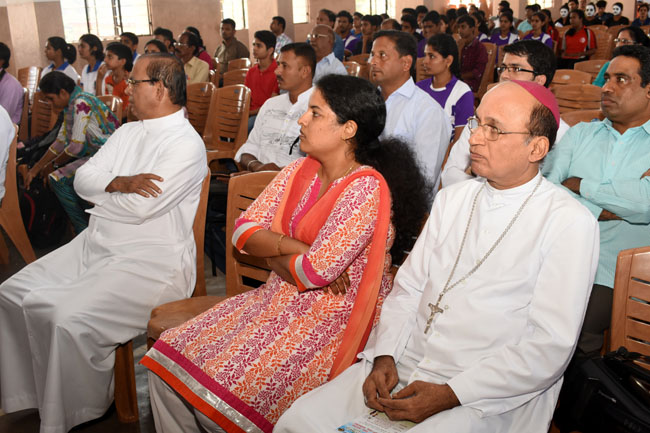 Bishop of Udupi Diocese, Most Rev. Dr. Gerald Isaac Lobo, who presided over the programme the world is our home and it is our responsibility to maintain and develop in a healthy way. The global warming is doing harm to the earth and the scarcity of water will increase. The destruction of forest resources in the name of development has been causing a lot of damage to the environment. The air we breathe and the food we eat has become poisonous. Wherever one sets his or her sight, he or she would see and feel pollution. In order to be free from such problems each and everyone should become aware of these evil effects of the environment degradation.
The Bishop further said that during the last year he had been going to various parishes to spread the awareness about safeguarding the environment and planting more than 20,000 saplings which would help in increasing water level in the ground. Besides, by water harvesting and using solar energy we can try to remove environmental imbalance. Moreover, by taking a pledge that we would be avoiding the use of plastic goods we can help in great way in preserving our environment. The Bishop also said that the dream of 'clean India' of Mahatma Gandhi and Prime Minister Narendra Modi can be realised if as individuals we start the programme of 'clean India' in our home and in our surroundings.
The programme was attended by Fr. Valerian Mendonca-Parish Priest of Mother of Sorrow Church and Dean of Udupi Varado, Fr. Lawrence Cutinha-ICYM Udupi Deanery Director, Vincent Fernandes-Animator of ICYM Udupi Deanery and Steven Pinto-ICYM President of Udupi Unit.
Dion D'Souza-ICYM Udupi Varado President welcomed the gathering and Secretary Shiny Alva proposed the vote of thanks.
Mime, poster painting, rally and street plays were enacted by the ICYM members to spread awareness about the theme of the programme "Our Environment, Our Responsibility"