Mangaluru: Valley Quadras Wins Kavita Trust's Mathias Family Poetry Award
- Media Release


Mangaluru, 16 Dec 2017: Konkani poet Valley Quadras has been chosen for the Kavita Trust's Mathias Family poetry award for the year 2017. The award selection committee appointed by Kavita Trust has announced that the award will be conferred on the poet on January 14, 2018 during the 12th edition of Kavita Fest being held at Bodhi Tree - the Farm House, near Jeppu in Mangalore. Renowned Kannada novelist and writer Mr. K.T. Gatti, will be the chief guest during the occasion. The award which is instituted in the name of his family by the managing director of Merit Freight Systems, Dubai Mr. Joseph Mathias includes Rs 25000 in cash, memento and a citation.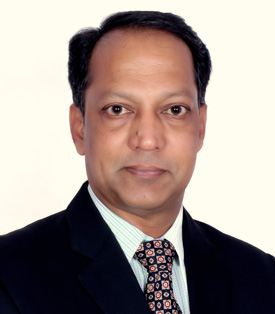 Valerian Alwyn Quadras was born in 1967 in Ajekar, Udupi district. He did his B.C.A studies from Madhurai Kamaraj University and PG diploma in computer applications from St. Aloysius College, Mangalore. Later he obtained M.B.A. degree from Sikkim Manipal University. Valley Quadras has worked for several years in the middle east countries as well in Europe. Currently he resides in Mumbai.

Valley Quadras has published 4 poetry collections. They are 'Char Mukham' (2003), 'Katputhli' (2005), 'Darbarantli Pirngonn' (2006) and 'Bazar' (2017). Apart from these he has edited 4 books on poetry studies. He is the author of 6 novels and 5 short story collections.

Valley Quadras has participated in several poetry sessions in India and abroad. He has presided over many of them. His contribution to Konkani journalism is noteworthy. He has carried out many 'abhiyans' for the sale of Konkani books and periodicals. He has won many prizes and awards for his poems and contributions in the field Konkani literature.
Whilst in Kuwait and recently from Mumbai, he has been editing Konkani websites and has popularised poetry. He has encouraged many budding Konkani poets by publishing their poetry collections through his Ashawadi Prakashan.

Kavita Trust has been giving this award for the past ten years in recognition of any individual's contribution in the field of Konkani poetry.