Don Bosco Shirva Primary Students put up an amazing cultural show during Annual Celebrations
By Alphonse Mendonsa

Bellevision Media Network


Udupi, 07 Dec 2017: As part of four day Annual Celebration of Don Bosco English Medium School, the primary students put up an amazing cultural show on 28th November 2017. On the occasion also Ms. Myrtle L.F. Lewis (Principal, St. Mary's CBSC School, Udupi) was felicitated and also Ms. Varija Poojari (President, Shirva Grama Panchayat) was honoured. It was also a special day as Rev. Fr. Lawrence D'Souza (Secretary, CESU, Udupi Diocese) celebrated his b'day. On this auspicious occasion, Rev. Fr. Stany Tauro (Correspondence) along with Rev. Fr. Canute Noronha (Asst. Parish Priest), Rev. Fr. Mahesh D'Souza (Principal, Don Bosco English Medium School) presented a beautiful b'day card and also a special gift by Fr. Stany Tauro was presented to Fr. Lawrence D'Souza accompanied by Mr. Wilson D'Souza (VP, Parish Pastoral Council), Ms. Leena Machado (Secretary, Parish Pastoral Council) and Ms. Myrtle Lewis.
The annual day of Primary School began with a beautiful prayer song.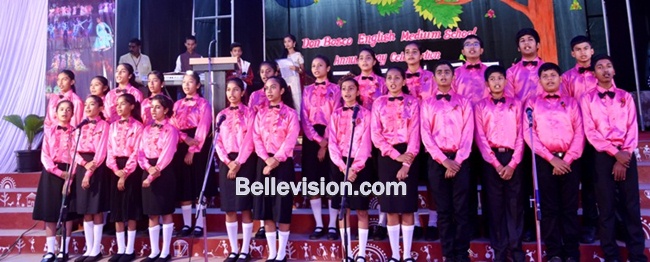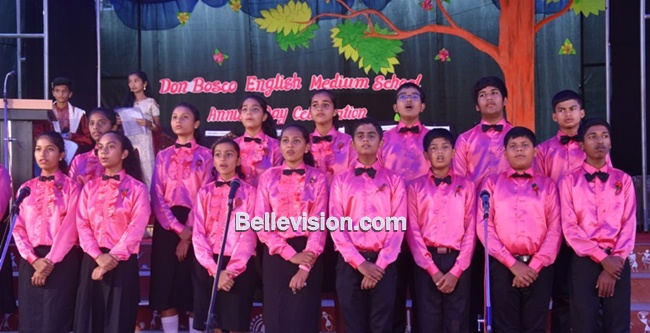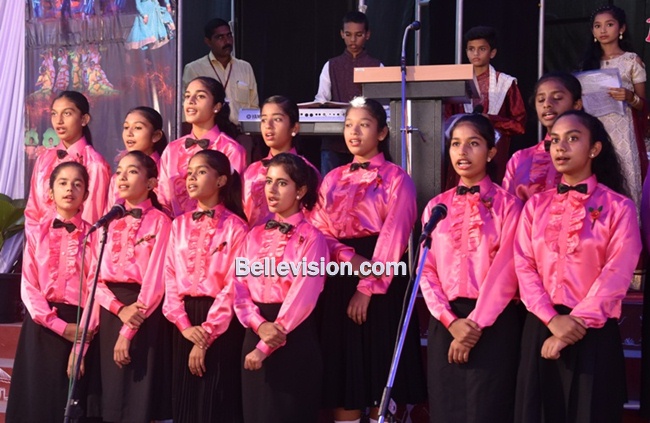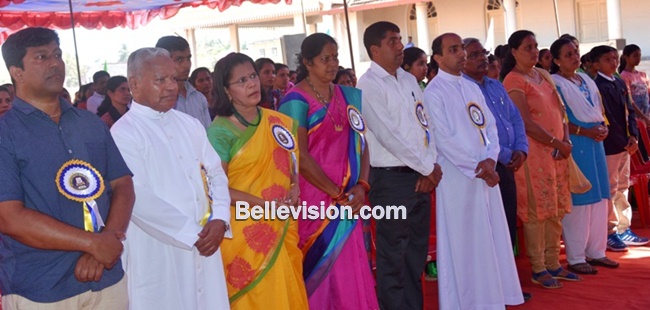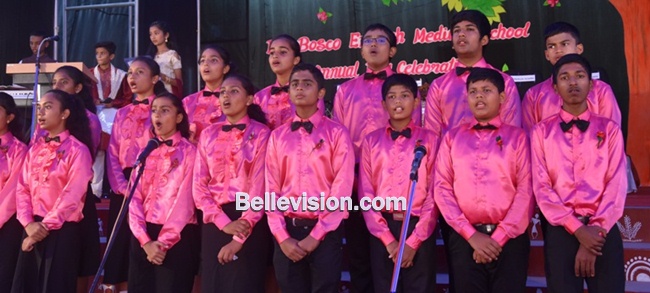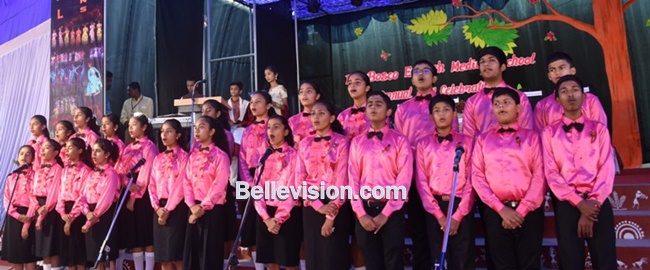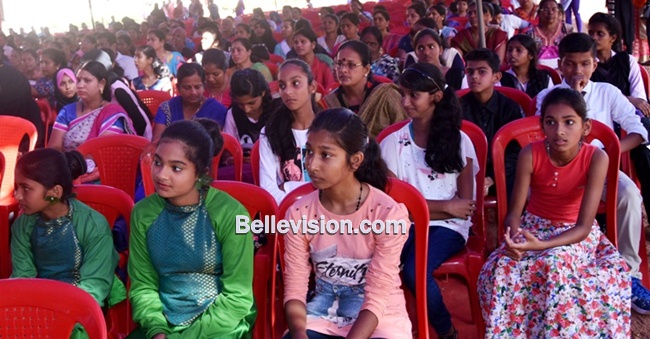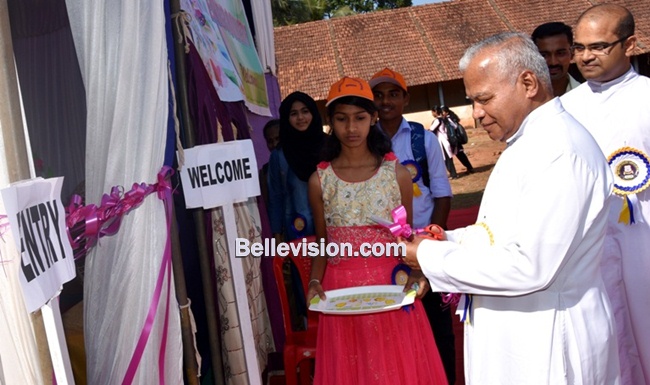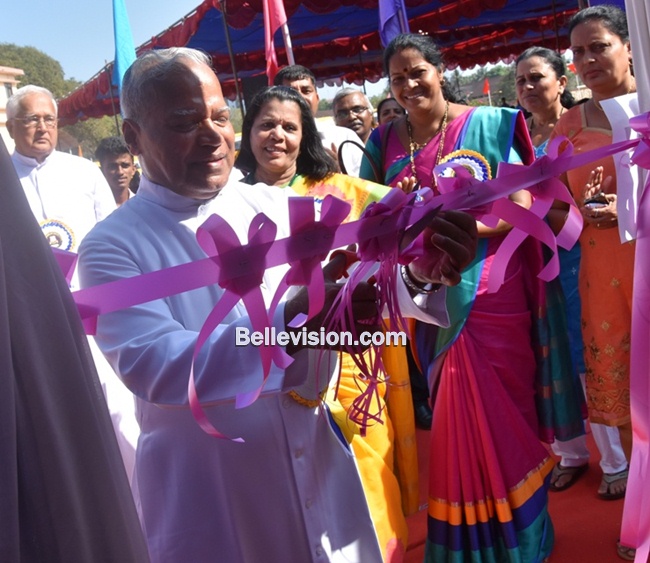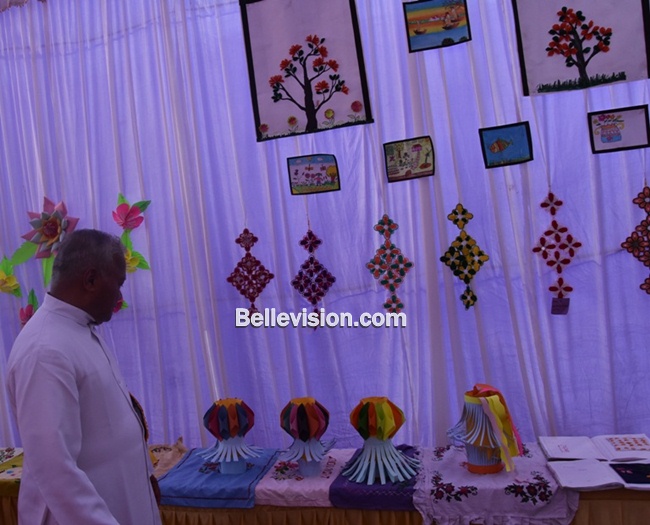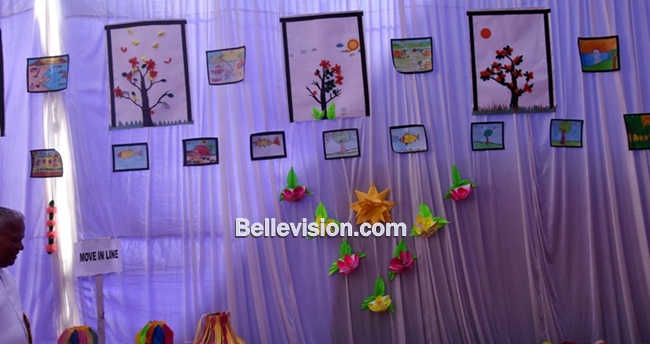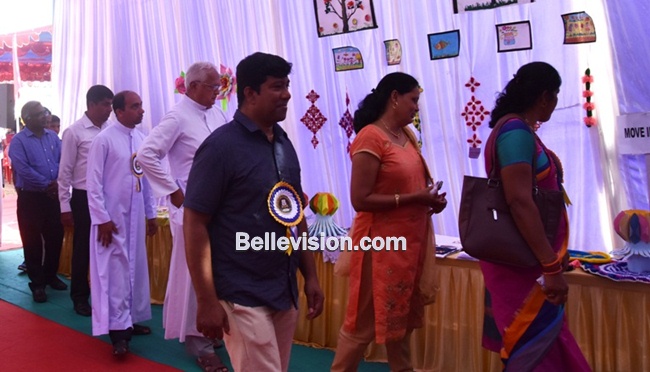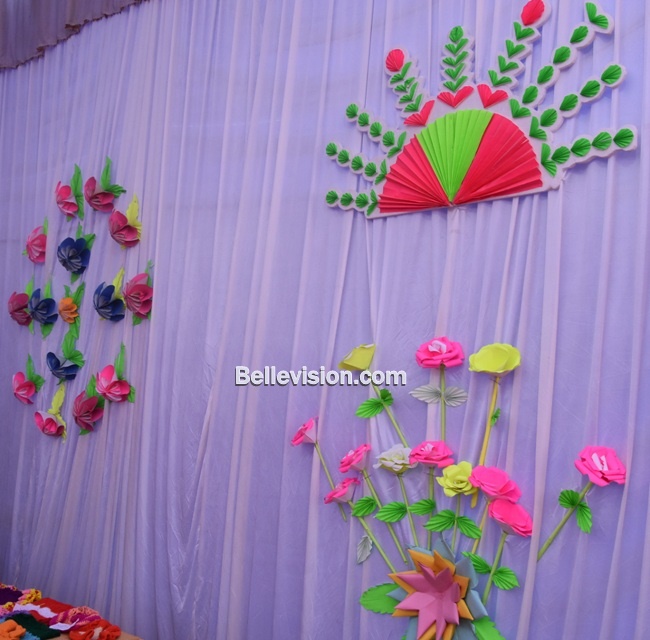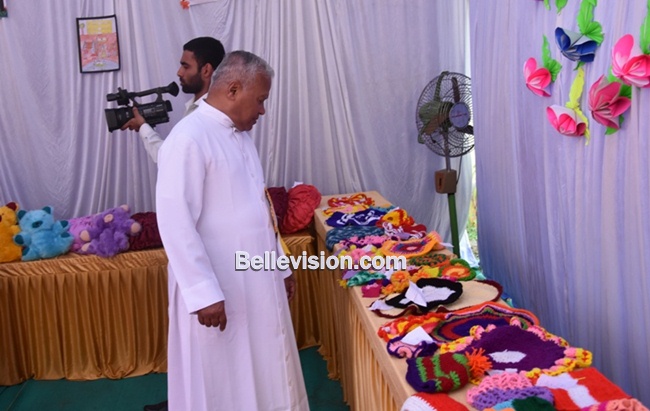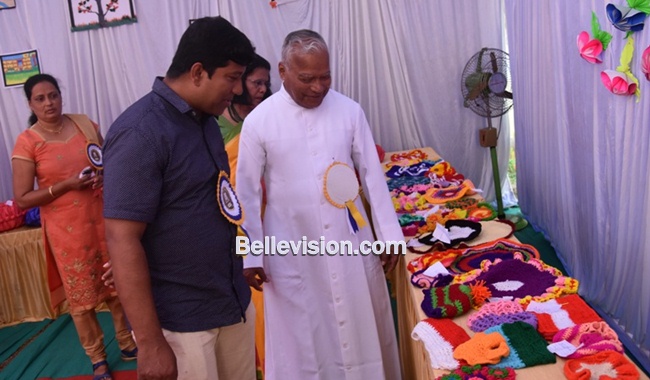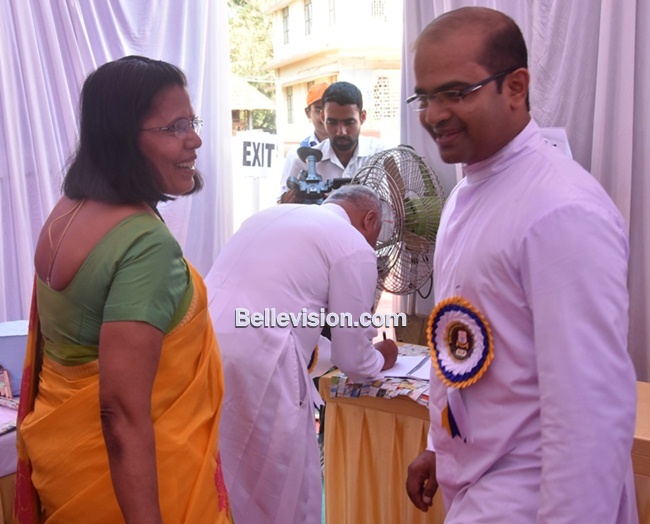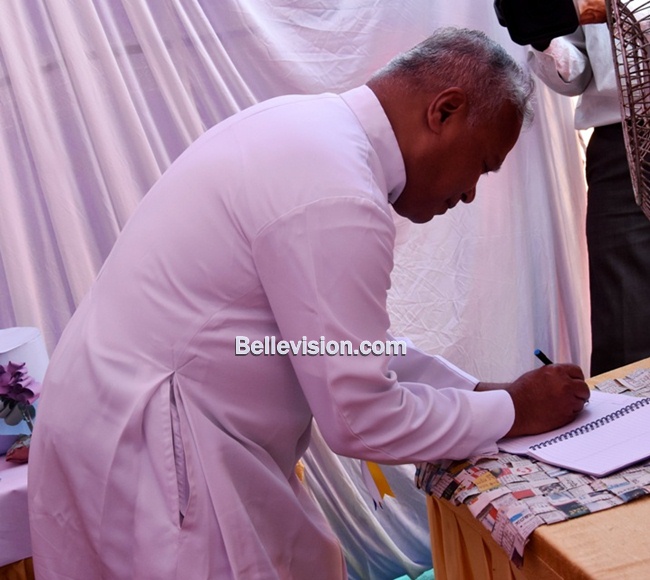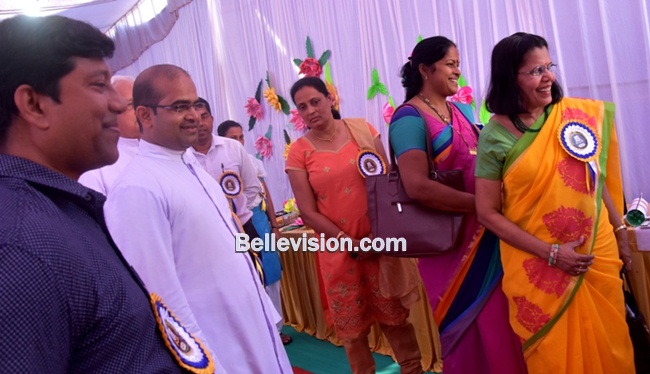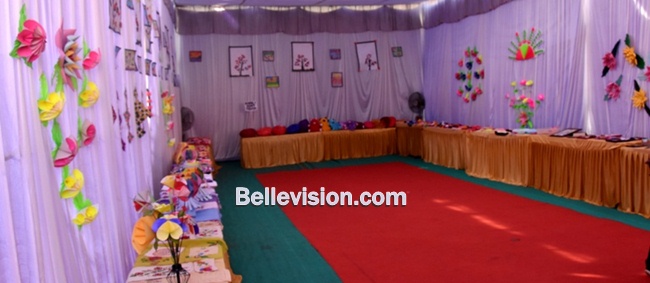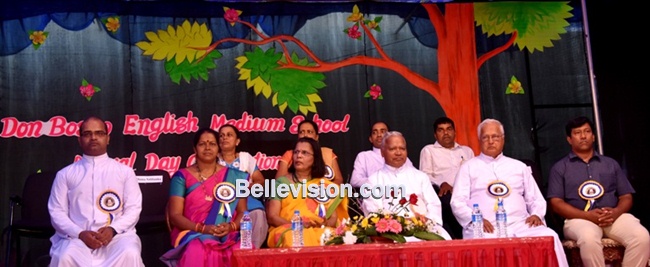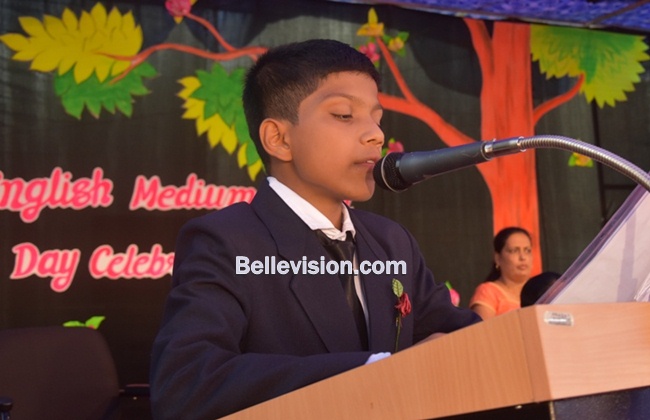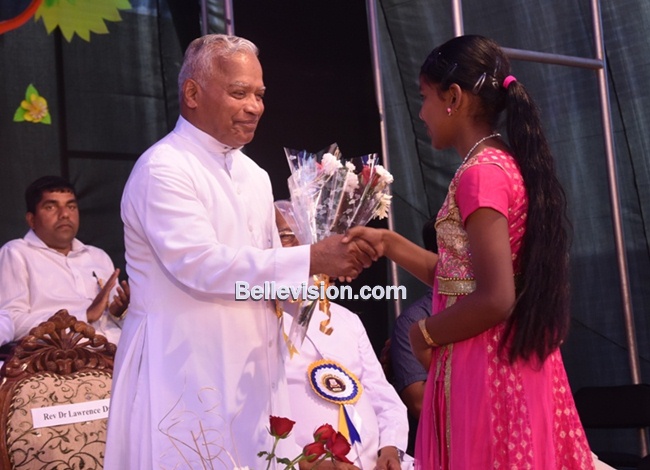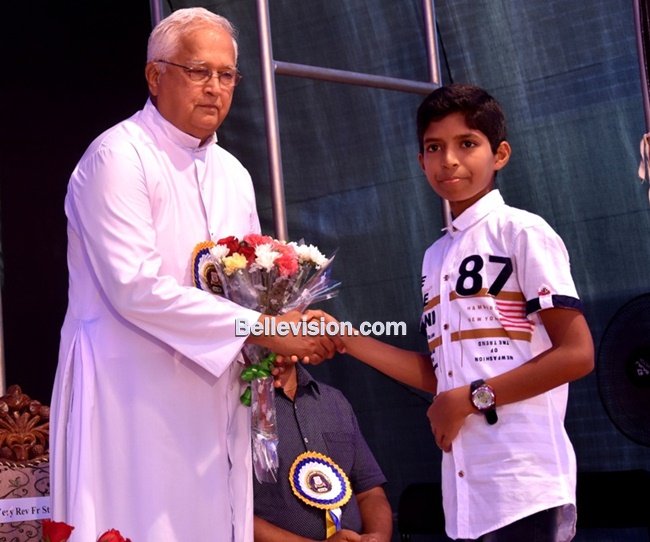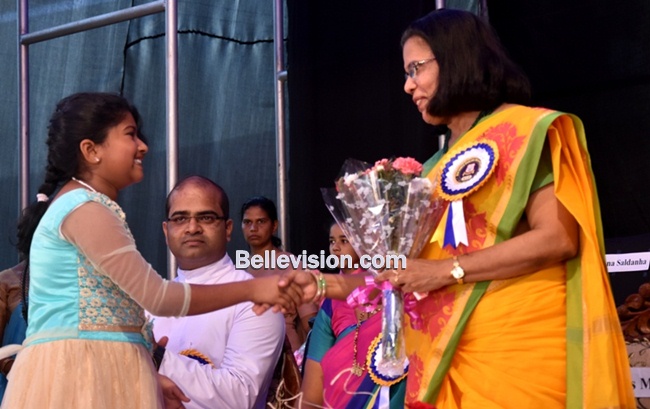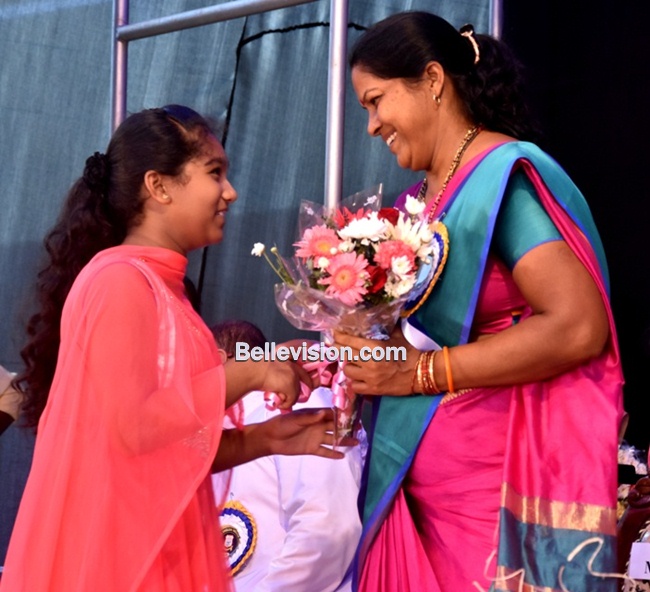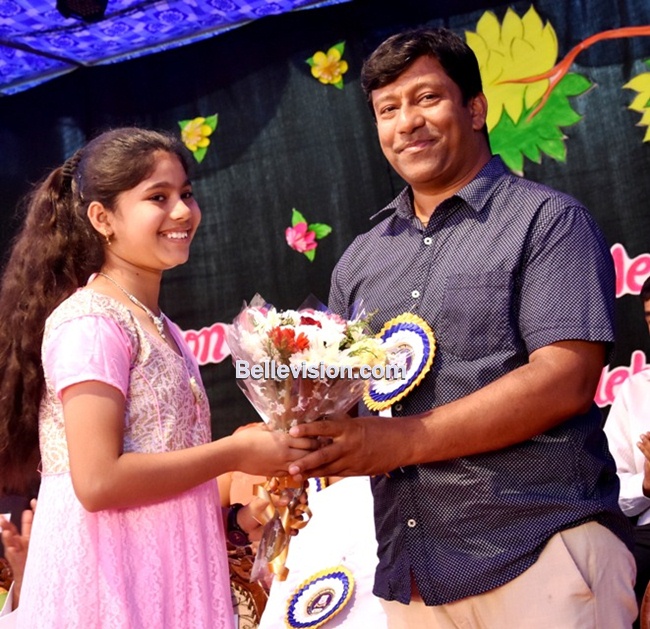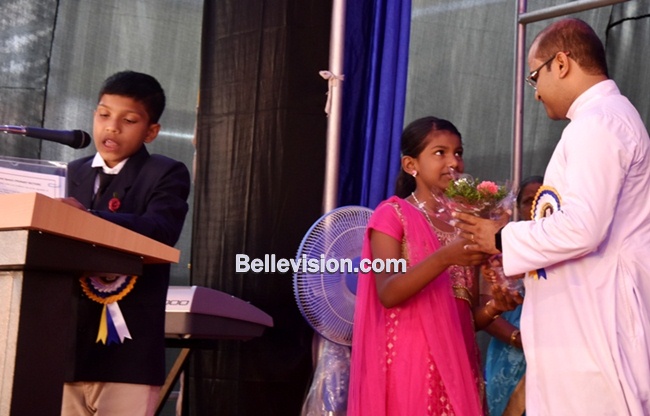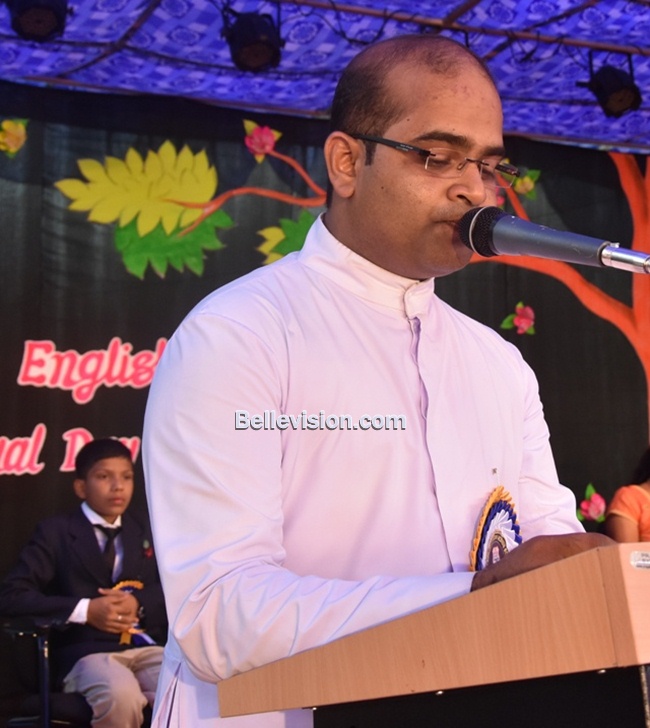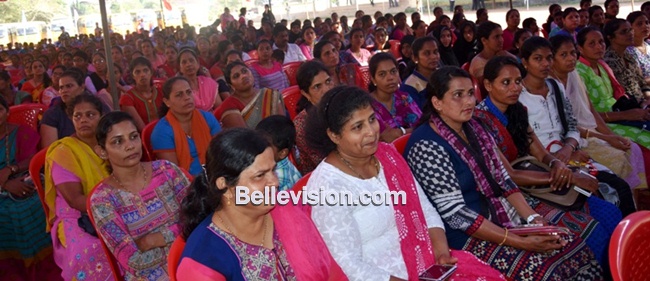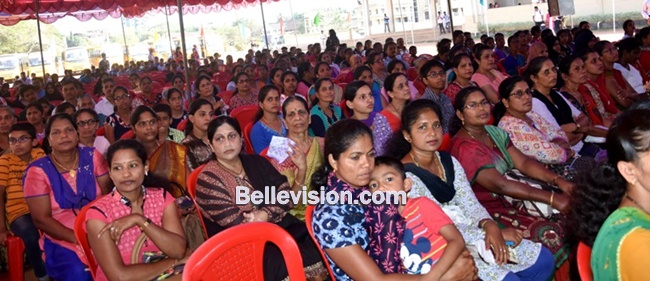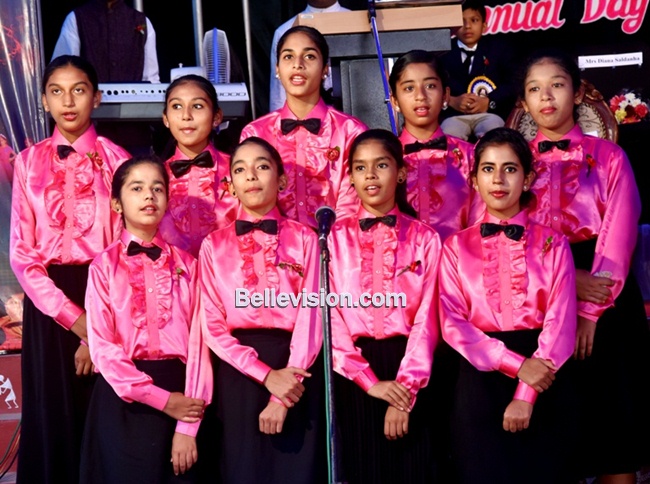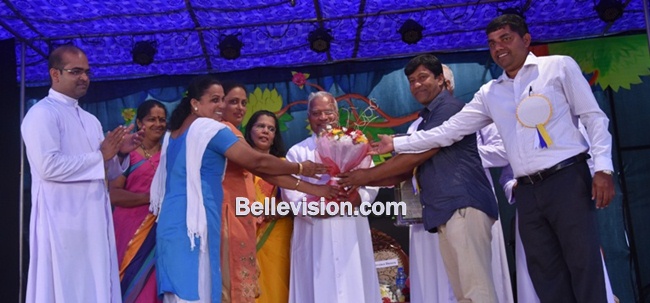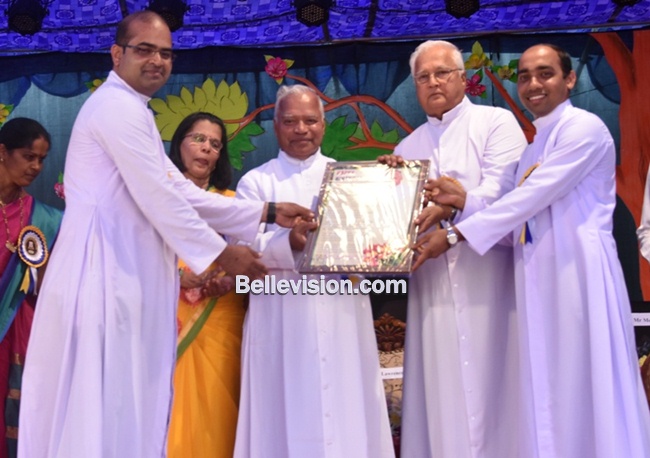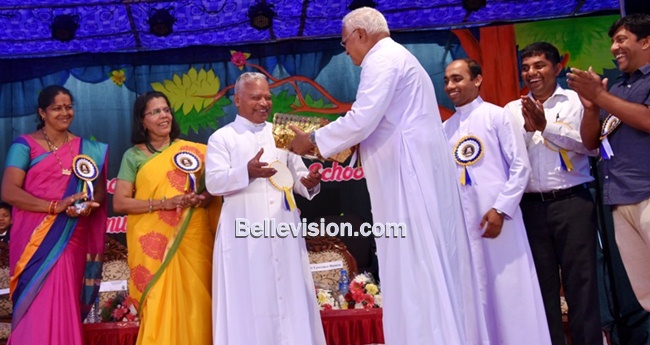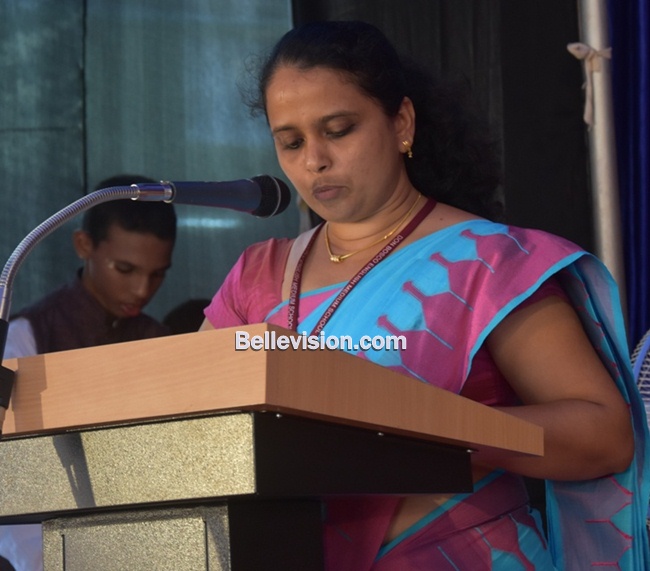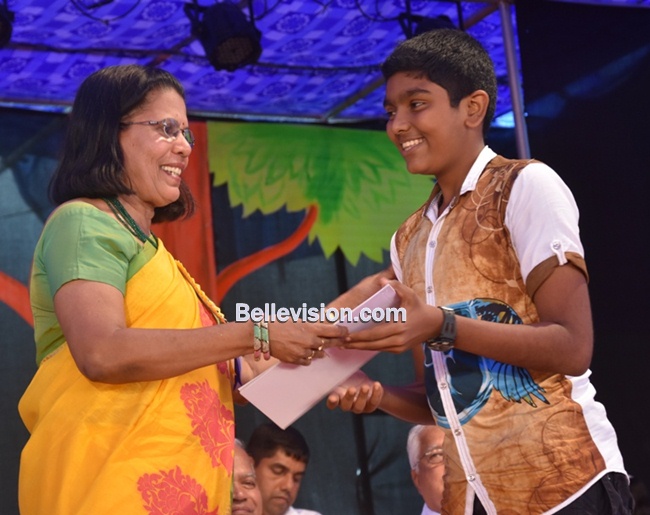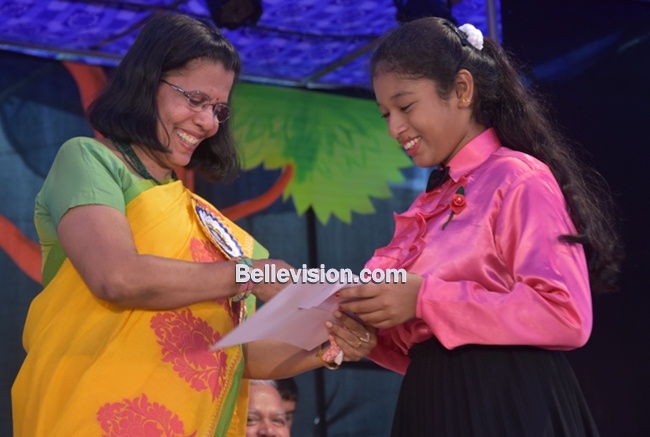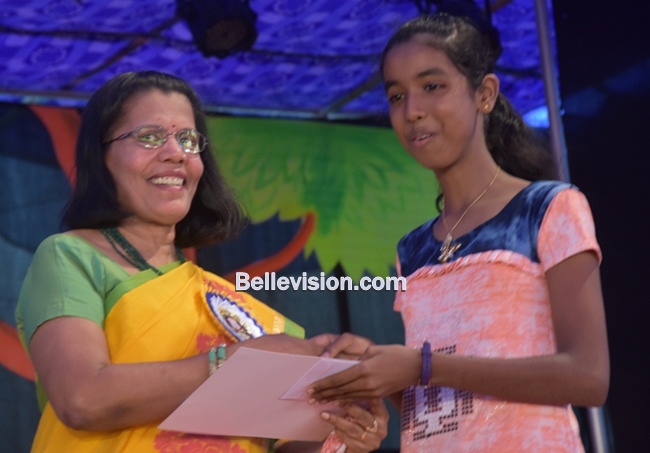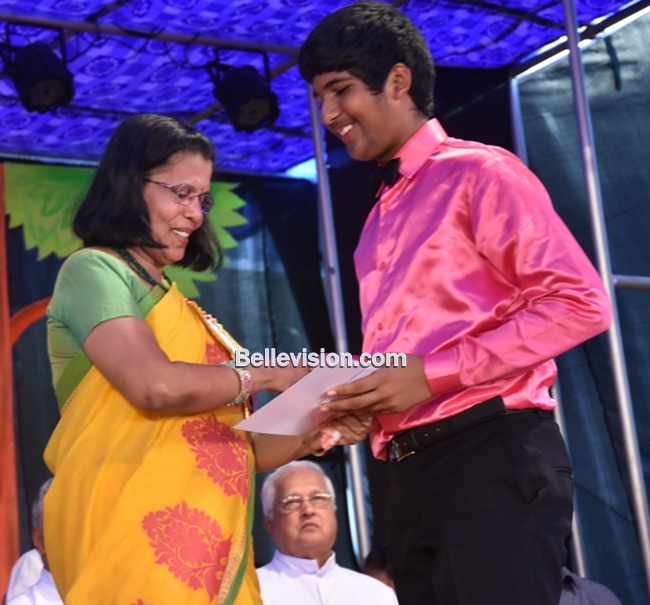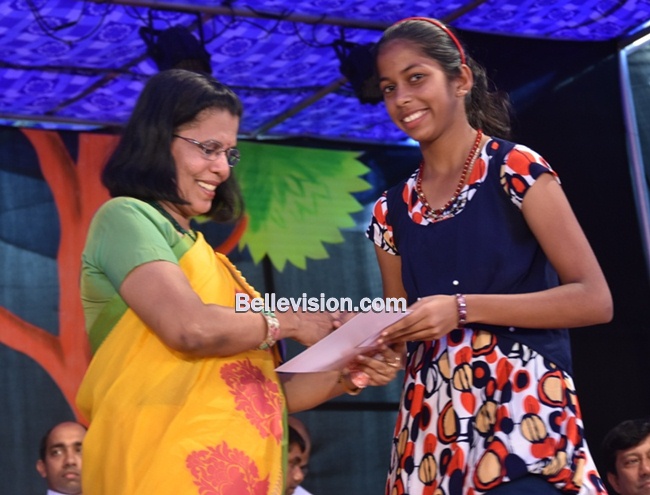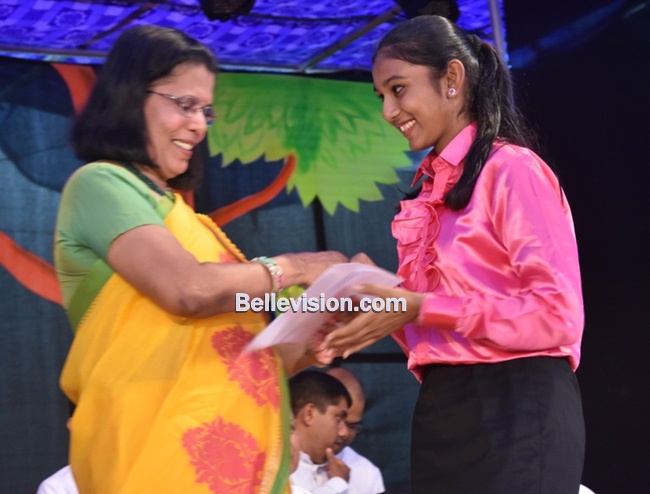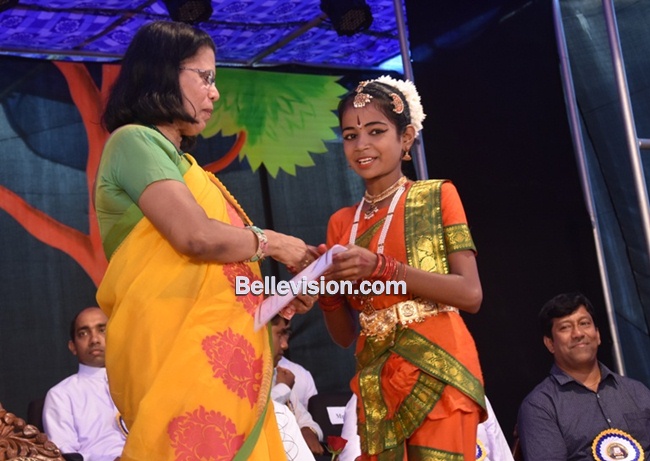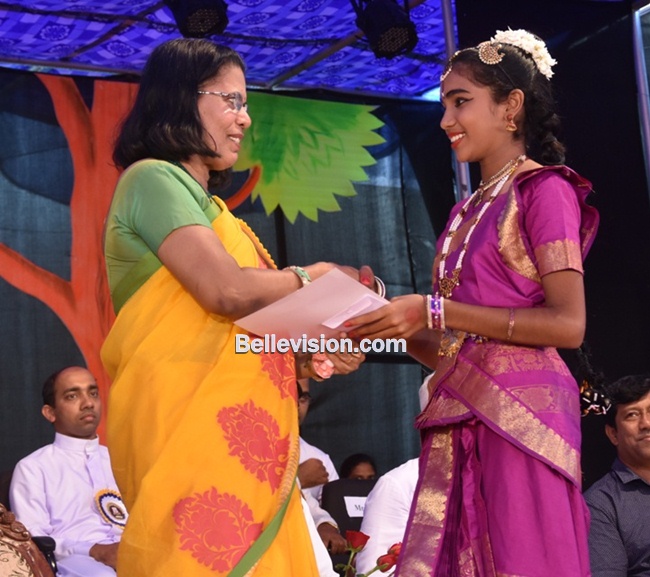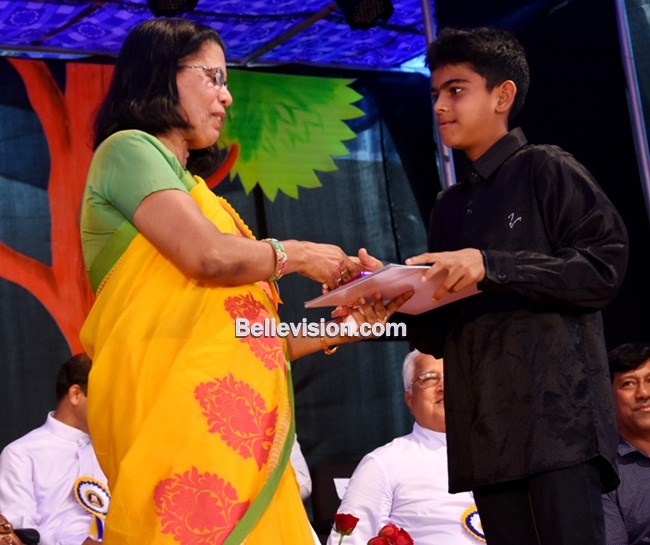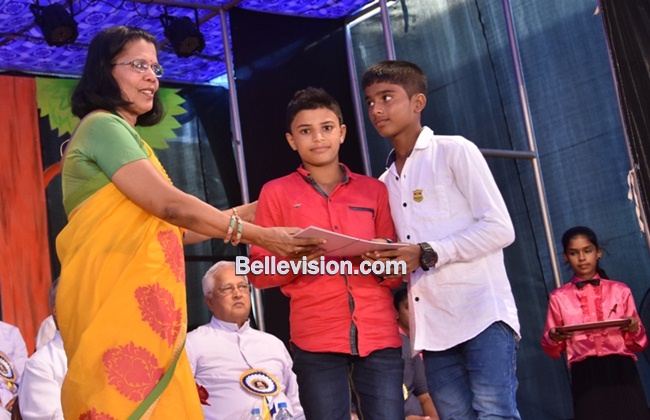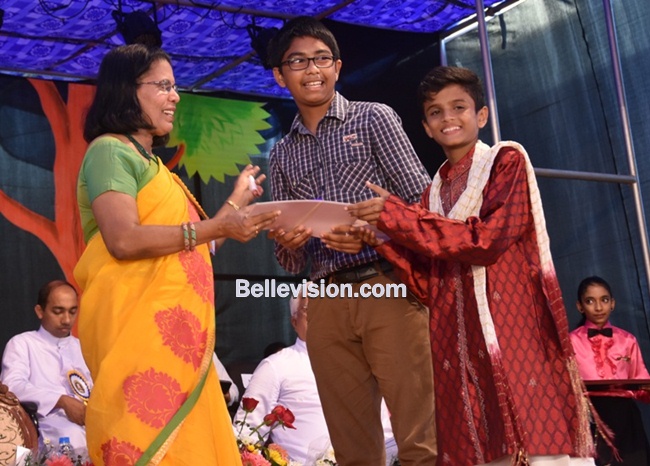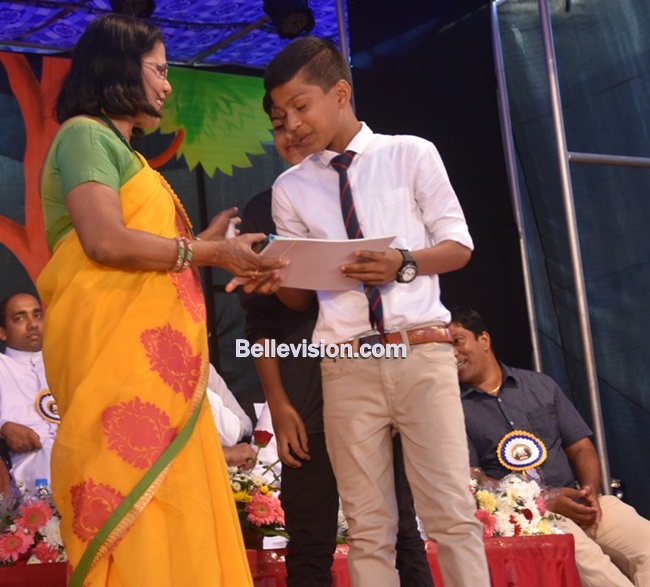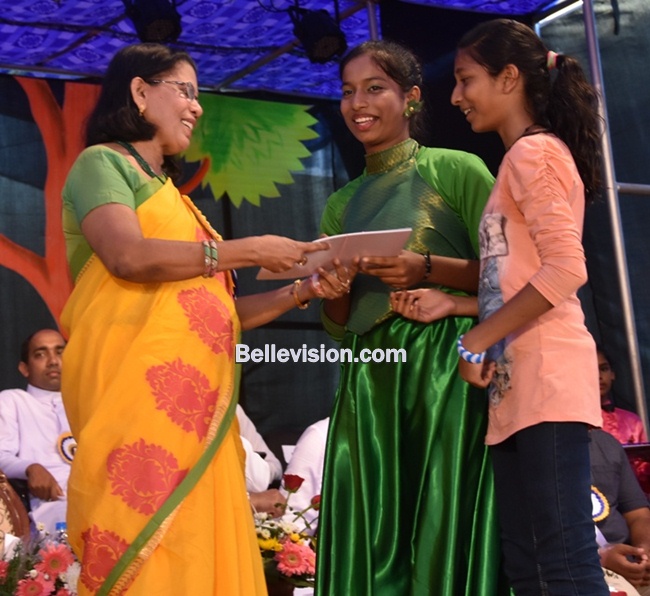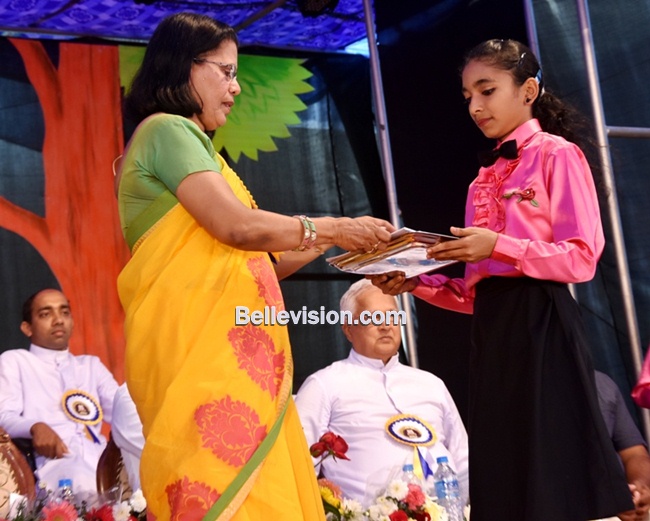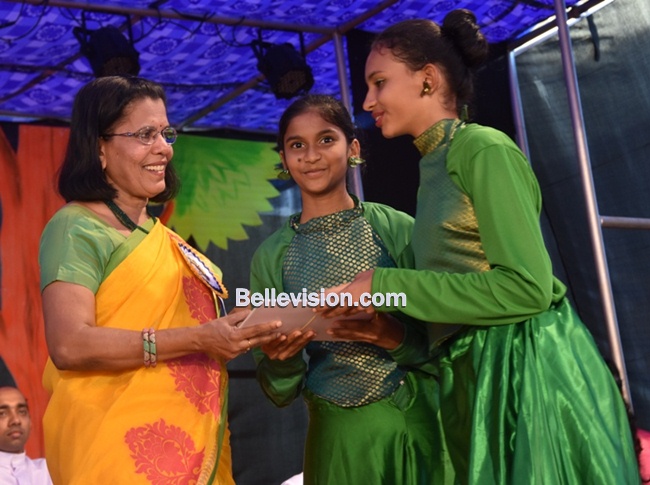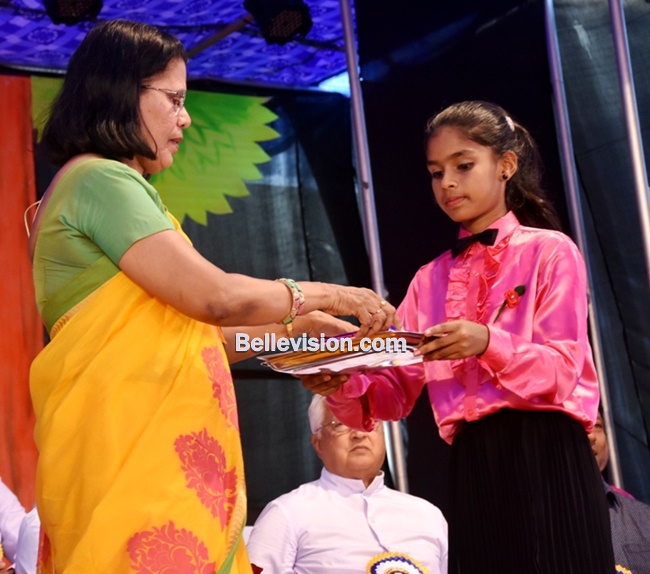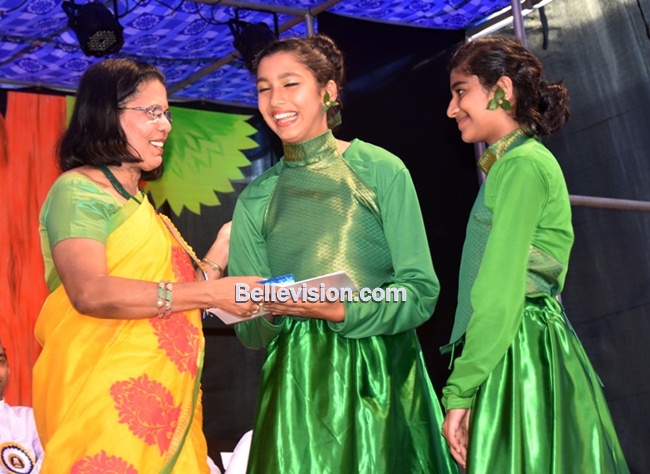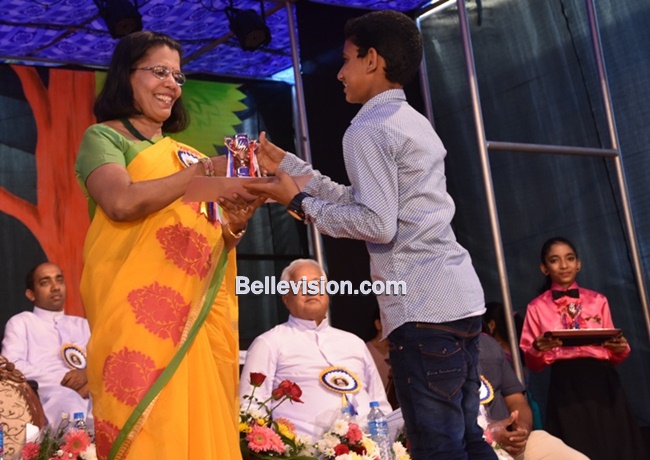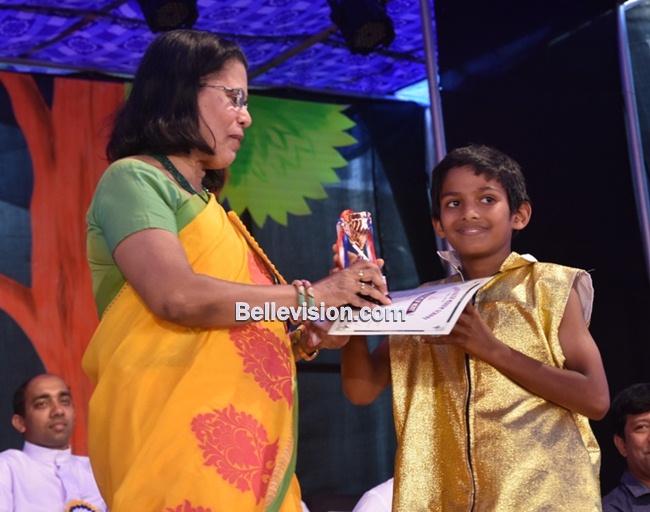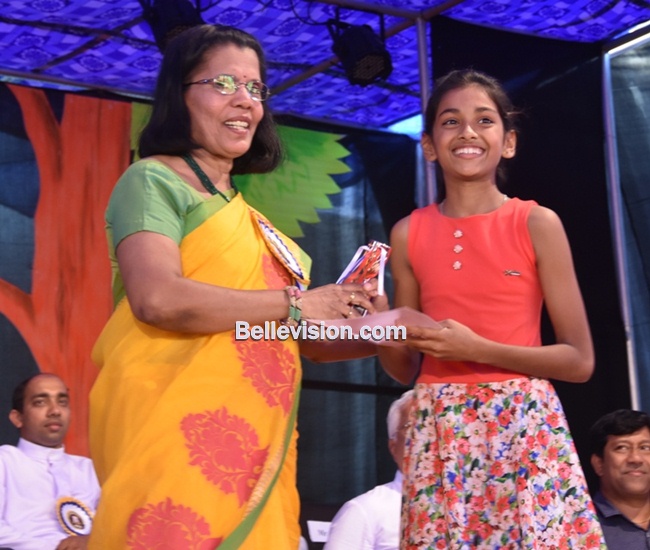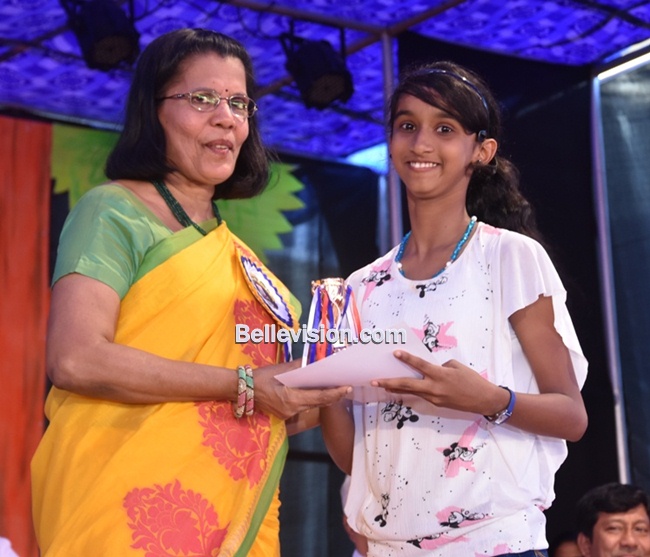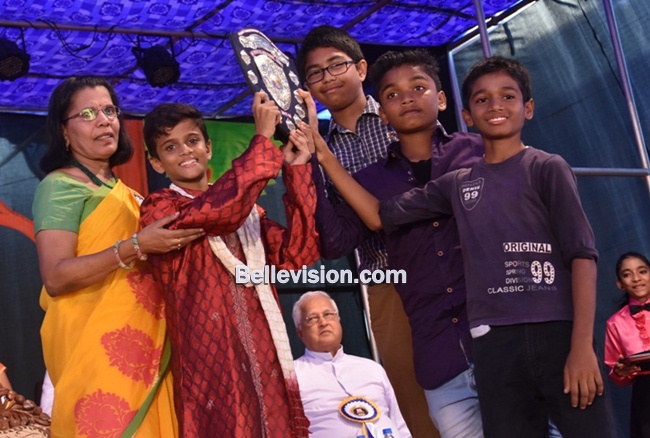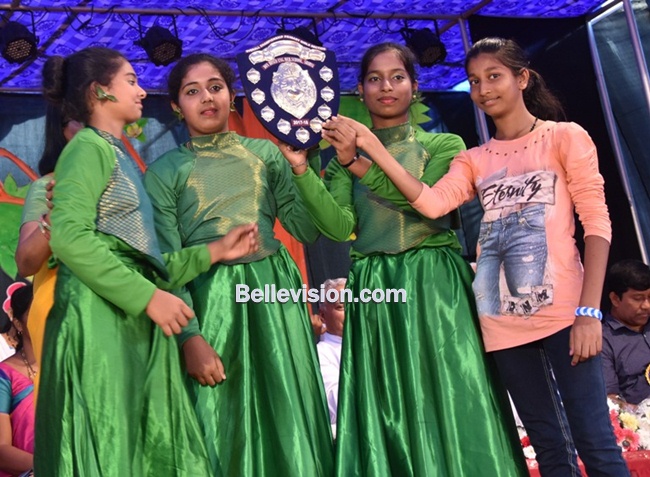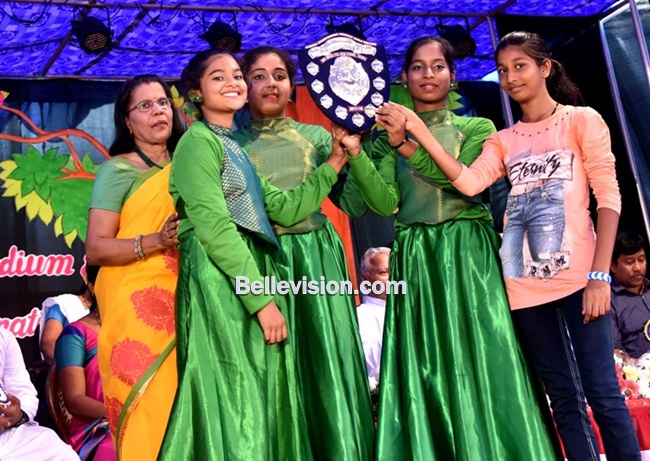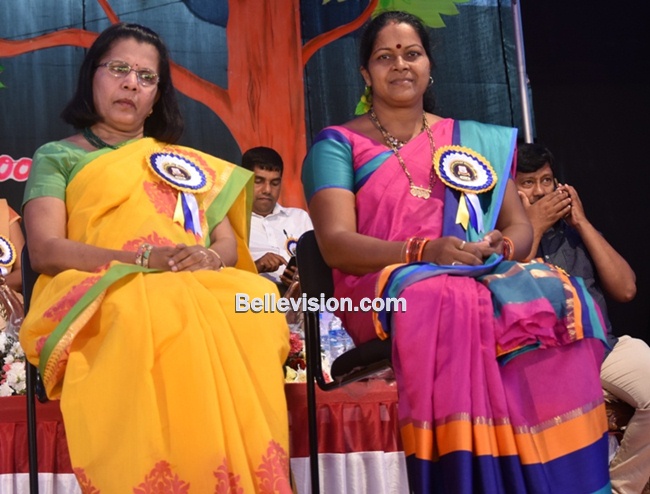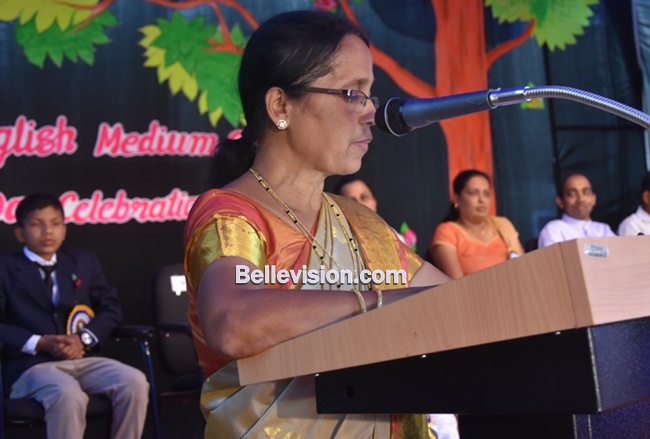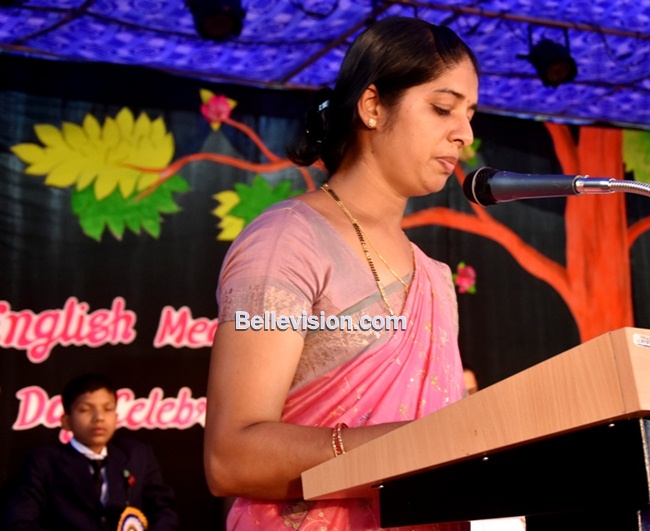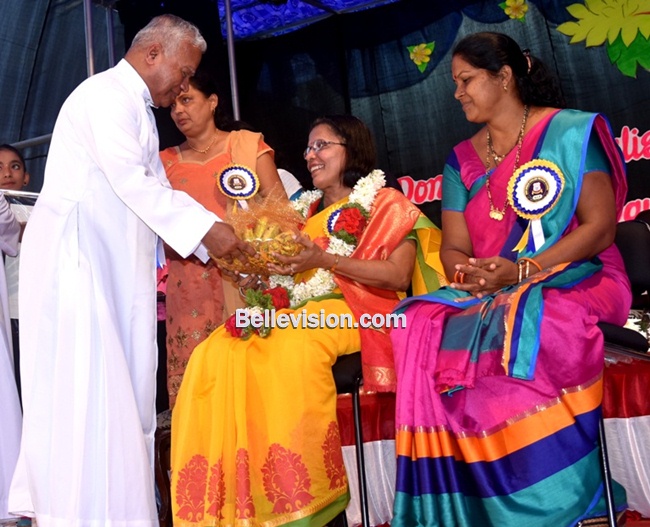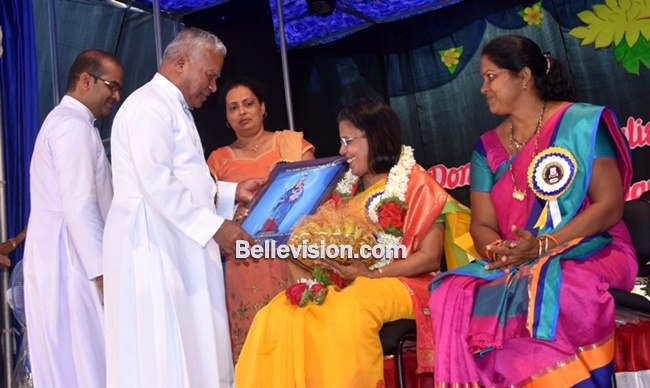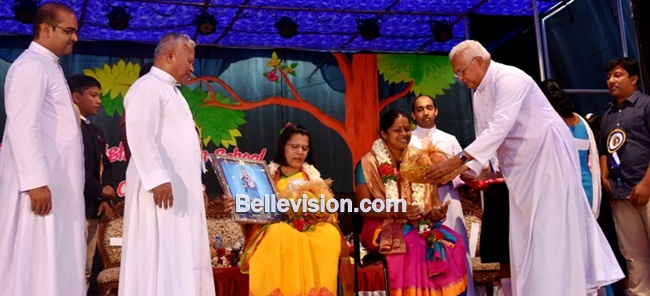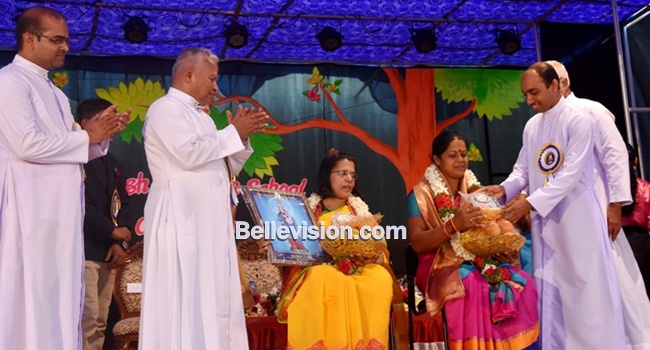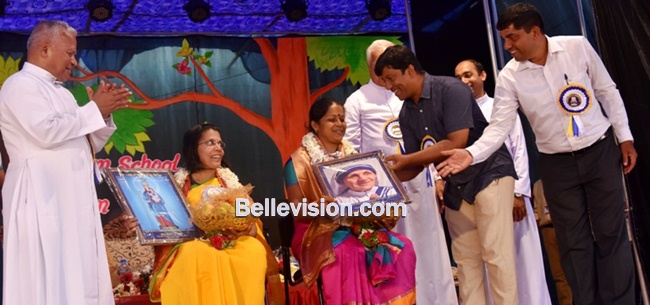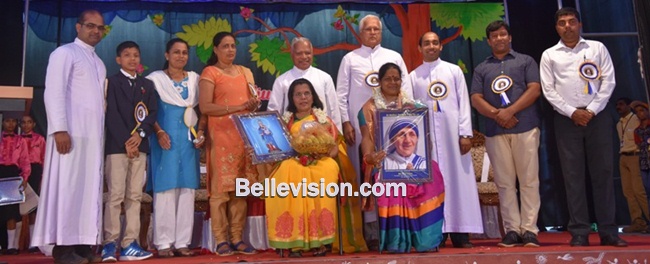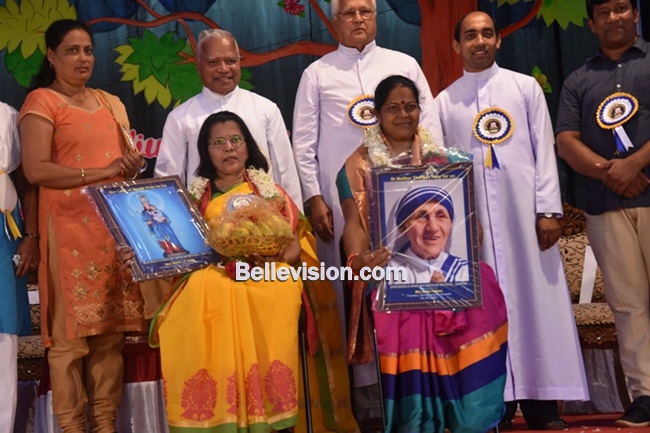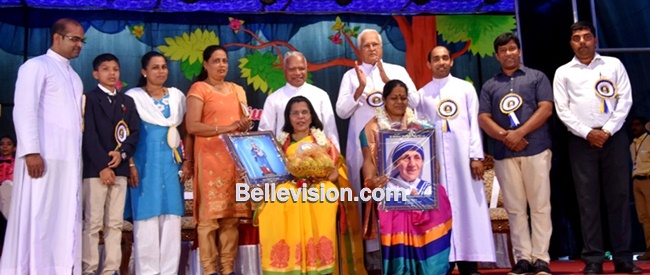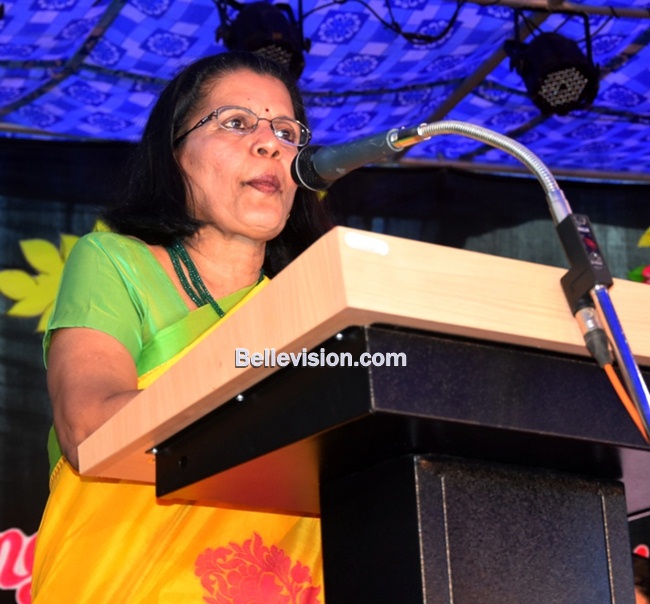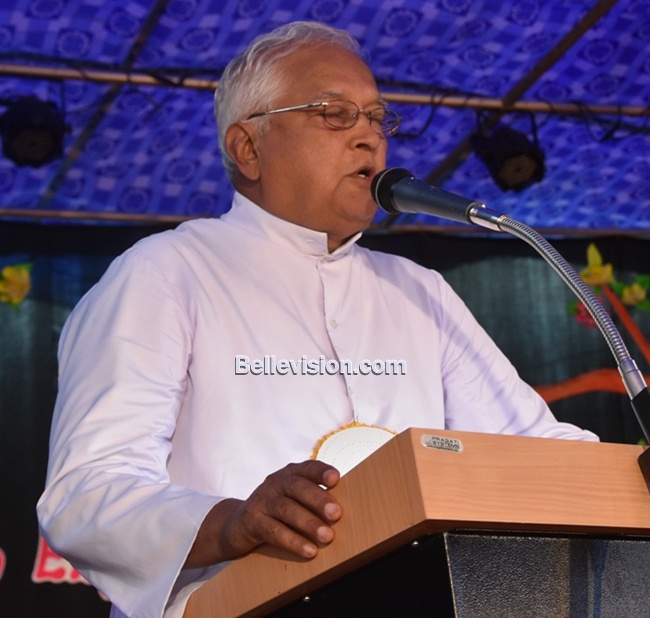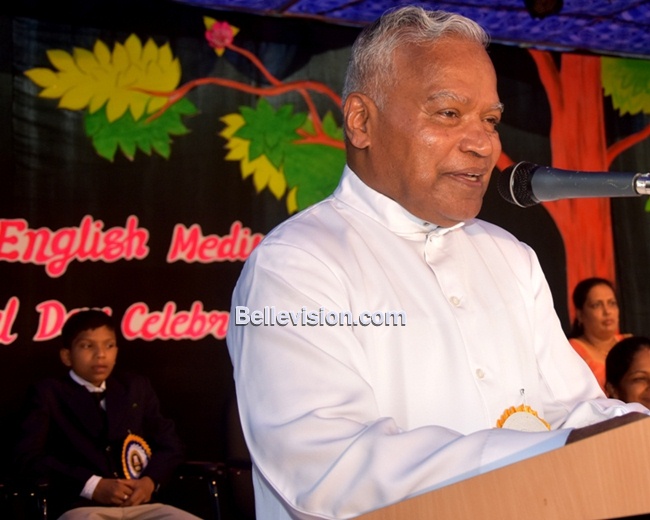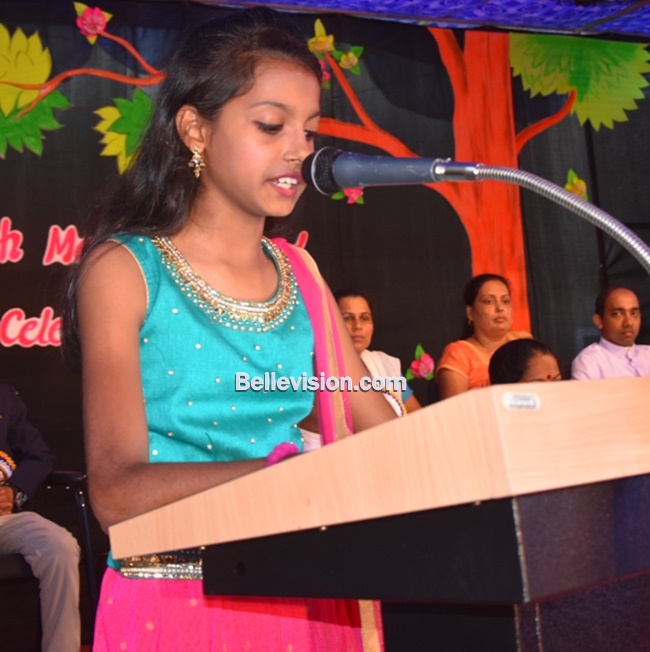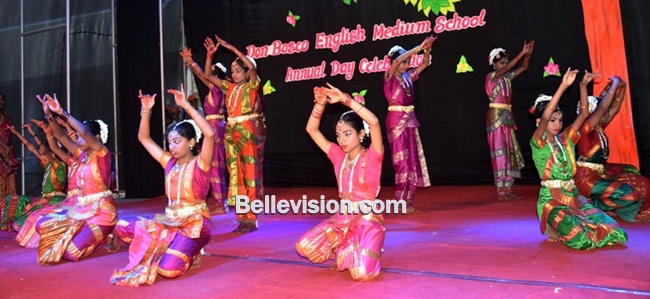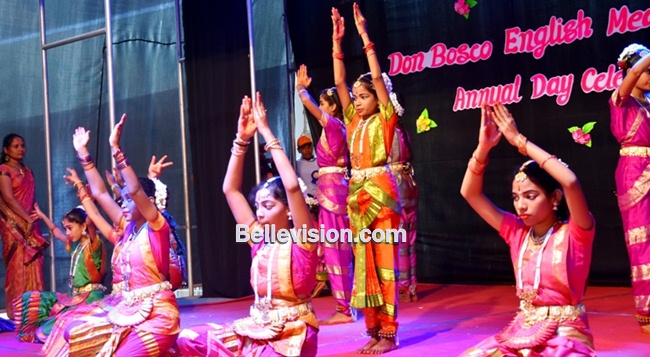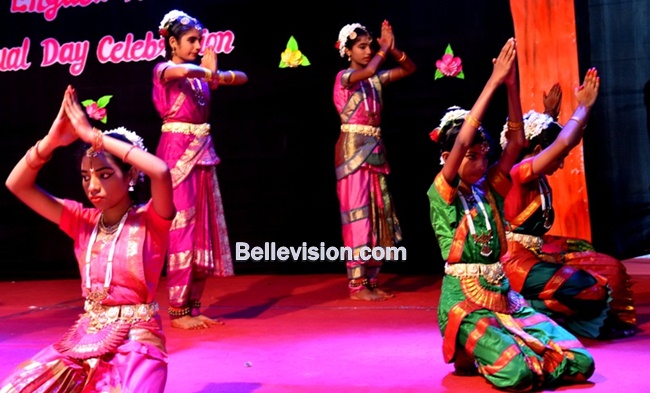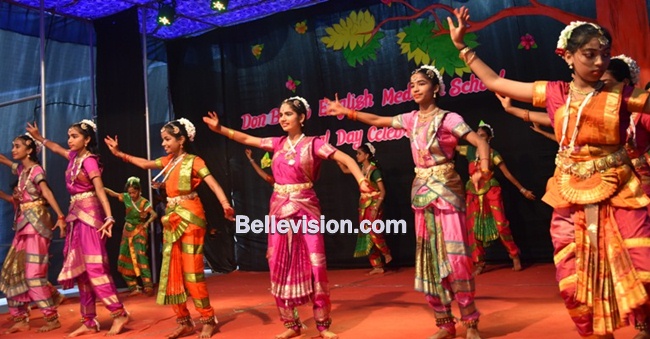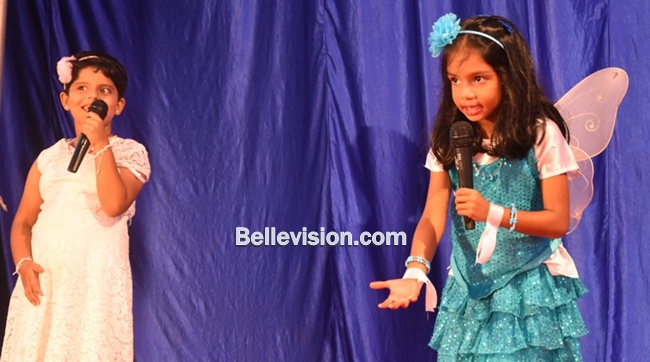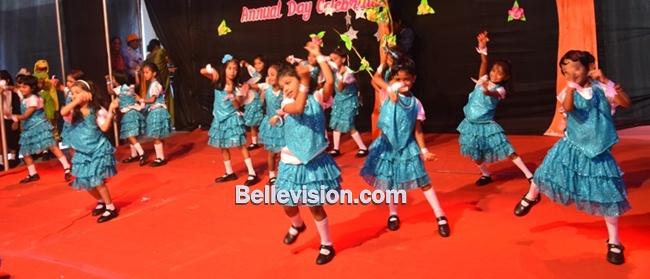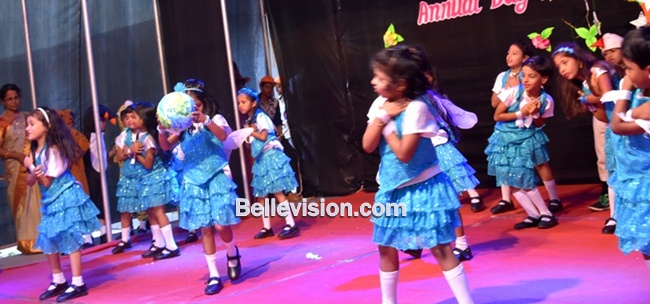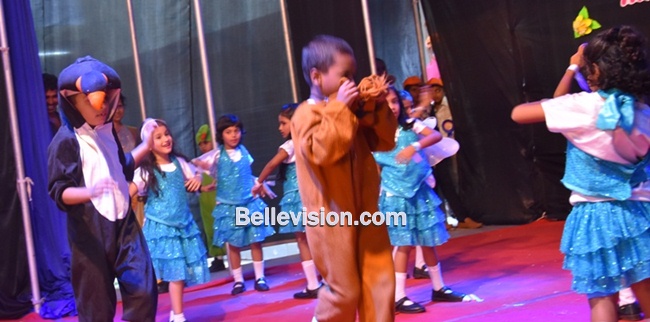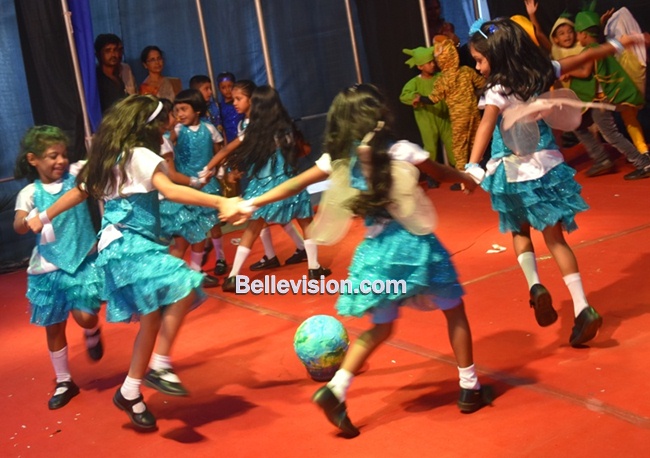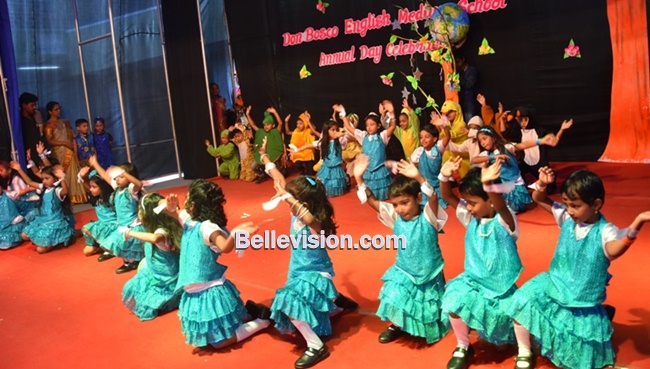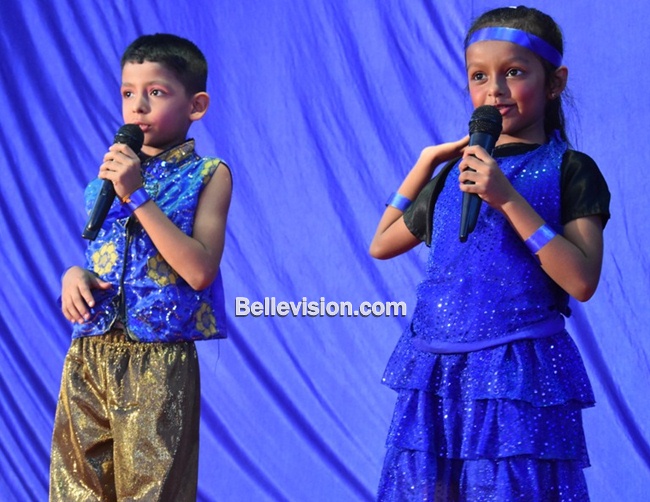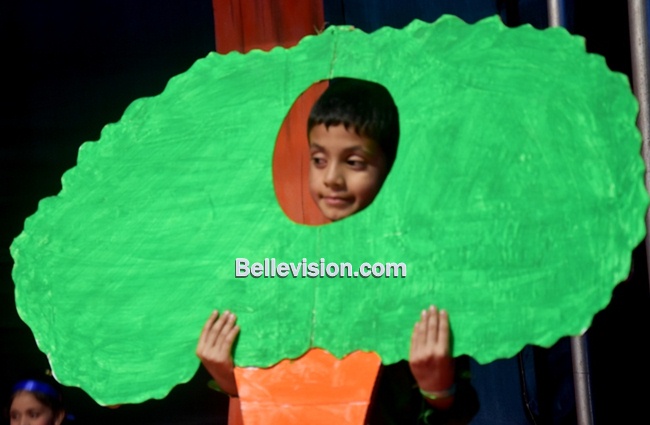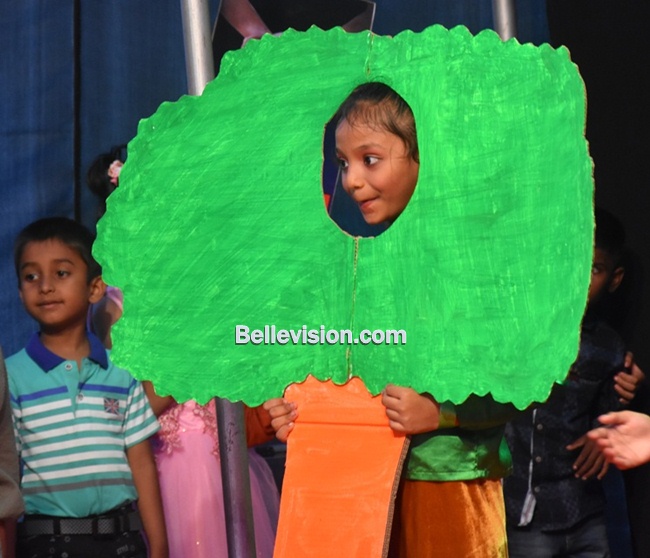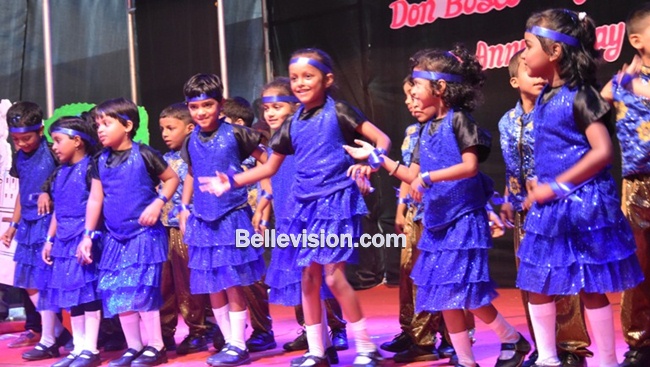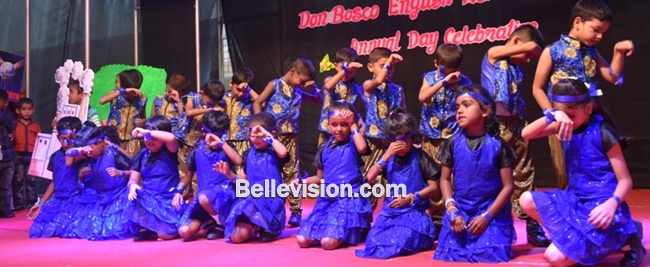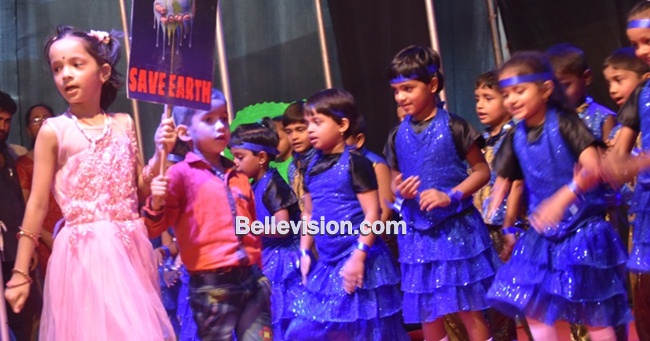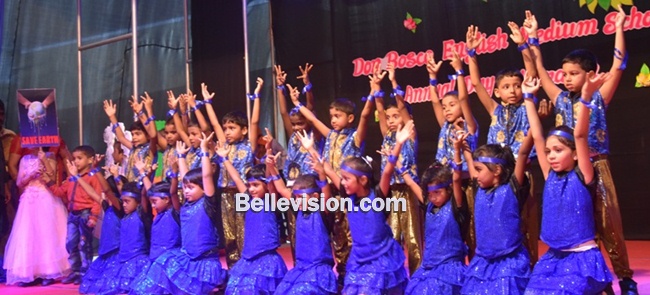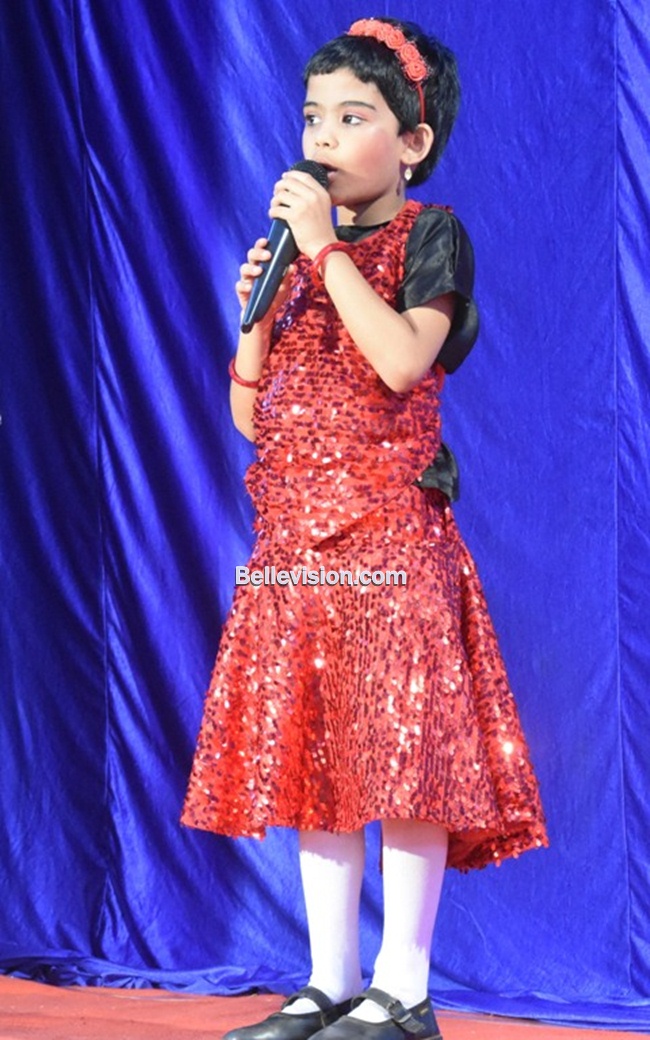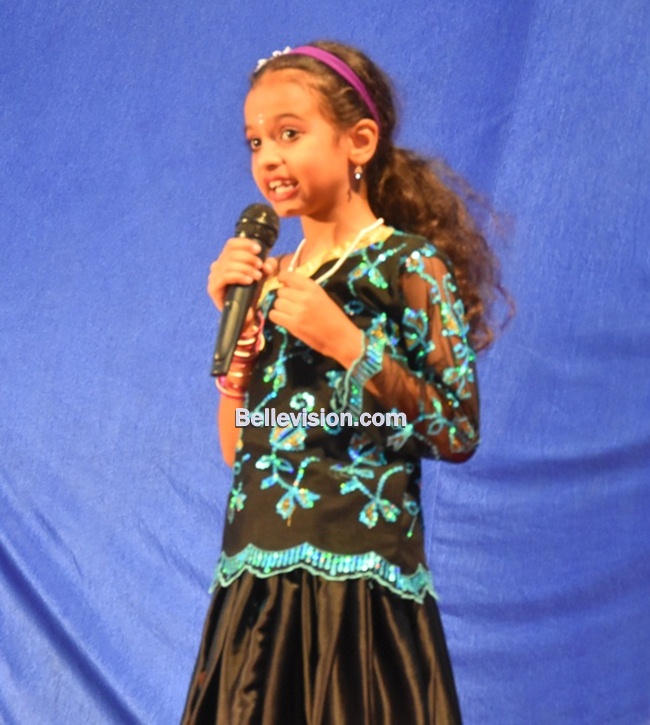 The students who excelled in many competitions were awarded with trophies and certificates by Ms. Myrtle Lewis followed by felicitation program wherein both Ms. Myrtle and Ms. Varija were honoured with shawls, flower bouquets, fruit baskets and a memento each.
Mr. Myrtle responded with gratitude for honouring her and secondly she stressed on improvement in education system or rather methods. She said the teachers play an important role in shaping of children's education and hence must adapt new innovative ways to teach them. Just referring to text books will not suffice but must go beyond that to get students updated with latest way of learning through computers, internet etc.
Speaking on the occasion Fr. Tauro said that today he was happy to be part of celebration of Fr. Lawrence's b'day. He also highlighted the achievements of Fr. Lawrence as he was born and brought up in a remove village named Sooda in Pernal and every day he walked to High School to St. Mary's Shirva, 5 kms up and down and also he received Gold Medal at SSLC and also then went on completing his higher education, BSc and Phd in US with flying colours.
Fr. Lawrence in response said that it is the right location or institution to have CBSC syllabus system of education. He also advised parents to take care and nuture their children to be best in school not only education but in character as well. He suggested various ways through which the parents and teachers can get the wards educated in the right manner.
The little students of Primary school enthralled the parents with beautiful presentation of dances most of them were on environment and nature based themes.