Mangaluru: Roshni Nilaya School of Social Work holds NSS Annual Special Camp at Polali
Pics: Just Click Studio, Badakabail

Bellevision Media Network


Mangaluru, 20 Nov 2017: NSS unit of Roshni Nilaya School of Social Works, Valencia, here, held their annual special camp at Tapovan, Ramakrishna Ashram, Polali, in Bantwal taluk, from November 13 to November 19.
NSS volunteers dug up 10 feet x10 feet deep pit for rain water harvesting at Tapovan. The group celebrated Children's Day with 80 inmates of Ramakrishna Ashram. The group also staged street play bringing home the message of Swacch Bharat, during weeklong annual special camp.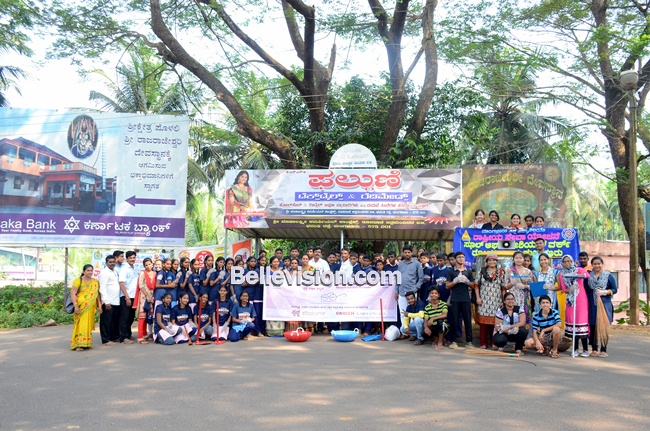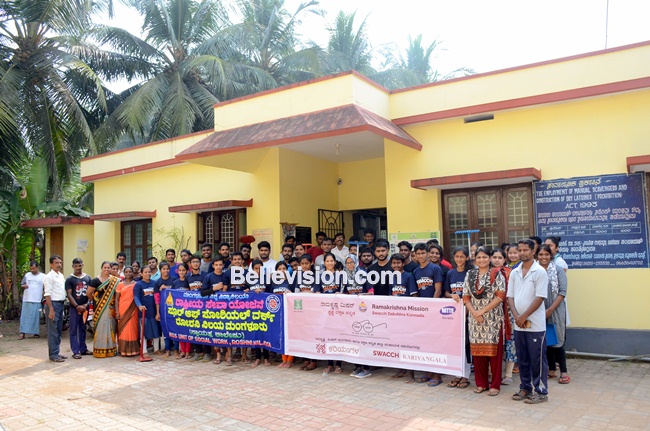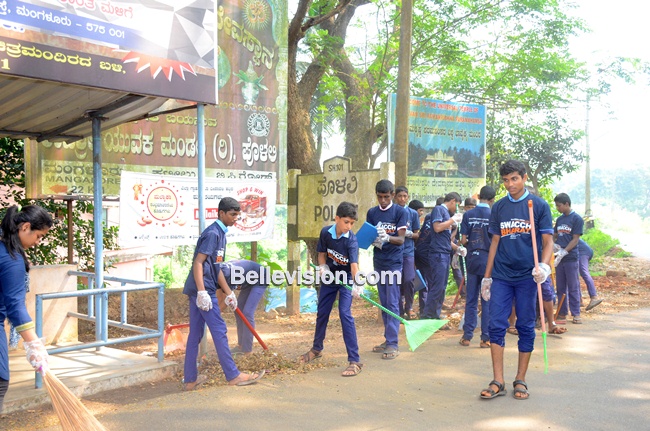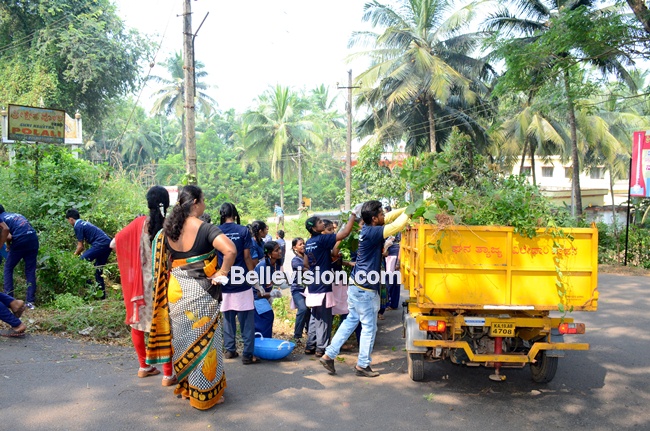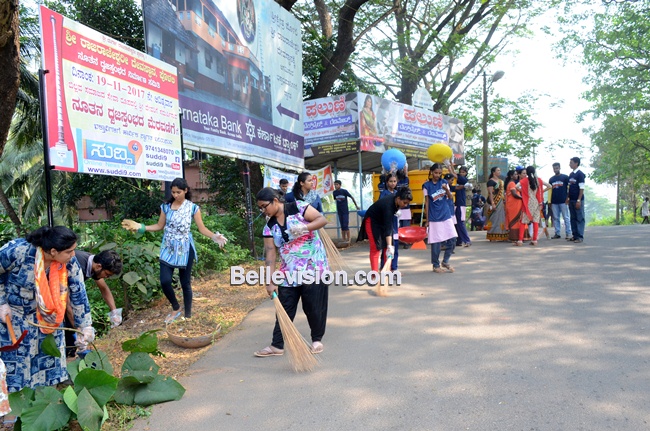 Besides, in collaboration with Kariyangala gram panchayat and Rajarajeshwari High School, Polali, 60 NSS volunteers of Roshni Nilaya School of Social Work cleaned the streets of Polali, till Rajarajeshwari temple, Polali, under Swacch Bharat Abhiyan, on Saturday, November 18, followed by valedictory function held on Saturday afternoon.
It also gave speck-free environment for the ceremonious procession of mega flag hoisting pole that arrived at the temple from Narayana Guru Mandir, B C Road, Bantwal at Polali temple, on Sunday, November 19 at 3.00pm. Sea of devotees joined in procession walking barefoot braving scorching sun and untimely showers along the route.
Kariyangala gram panchayat president Chandravati Devadiga, vice president Chandrashekar Rao, PDO Padma Naik, Rajarajeshwari High School head teacher Uma, Roshni Nilaya School of Social Work NSS programme officer Professor Cecilia Goveas, assistant NSS programme officer Sandeep Ullal were present during Swacch Bharat Abhiyan.