Beltangady: SKDRDP promoted SHGs empowered rural women in banking - Dr Heggade
By Sunil Bekal

Bellevision Media Network


Beltangady, 03 May 2017: 'The women members of self-help-groups (SHGs) are capable of managing their own finances. Even the illiterates are able to manage their accounts by visiting their bank. Predominently, the farmhands, manual laborers in rural villages were depending on a very few local rich people, to meet their urgent needs. However, its owing to SHGs, that trend is going oblivion,' said Dr D Veerendra Heggade, Dharmadhikari of Sri Kshetra Dharmasthala.
Dr Heggade was speaking after inaugurating Bankers workshop on Exposure programme on financing of SHGs and JLGs, that was jointly organized by College of Agriculture – Pune and RBI at Sri Kshetra Dharmasthala, here, on Wednesday, May 3.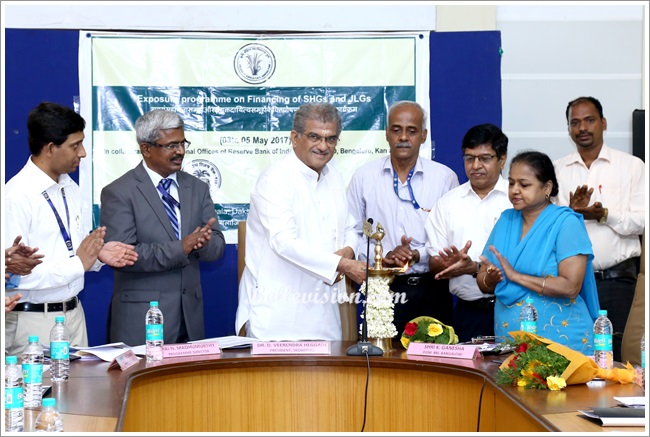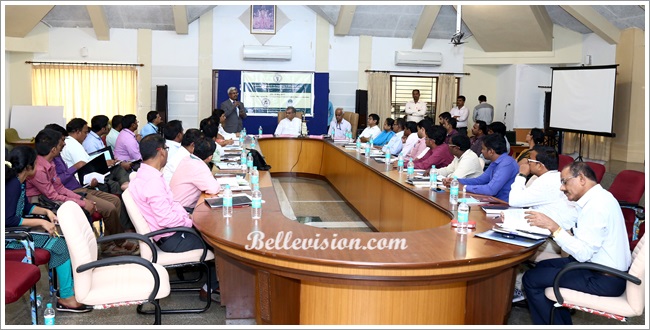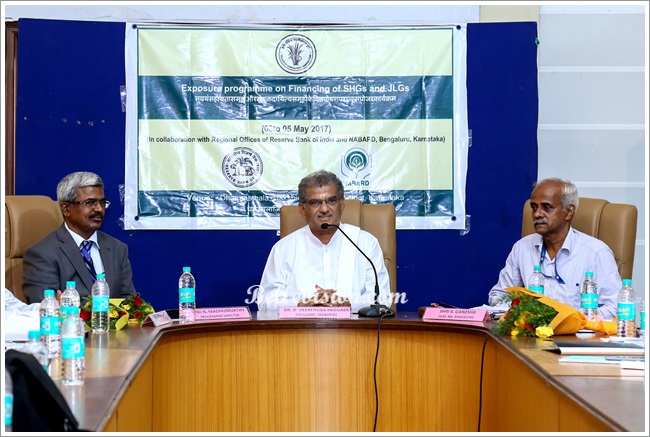 The aam aadmi has a little knowledge about banking. If the banks become customer friendloy and simplify the procedures, it would be boon for rural customers. The banks ought to contribute for national building and empowering the society, added Dr Heggade.
The workshop convener Madhumurti and Muttu Selvan delivered the preliminary address.
Ganesh, deputy general manager of RBI, Kamakshi Pai, BIRD, Mangaluru delivered special lecture during the workshop.
Sri Kshetra Dharmasthala Rural Development Project (SKDRDP) CEO Dr L H Manjunat, human resources development director Mamata Rao and staff were present.
The bank officers of 35 different banks and financial institutions are partaking in 3-day bankers workshop that was organized in association with SKDRDP.
The bankers will study SHGs and Pragatibandu SHGs that are promoted by SKDRDP, credit linkage, visit the small industries and production units set up by SHGs.