Mangaluru: District admin to issue notices to CBSE Schools that don't teach Kannada
Bellevision Media Network


Mangaluru, 29 Nov: ADC Roopa instructed the officials to issue notices to CBSE Schools that does not teach Kannada as optional subject.
Adressing the officials during Kannada implementation review meeting held at the district headquarters, here on Thursday, November 28, ADC Roopa said, 'CBSE schools got to teach Kannada compulsory as optional subject. Meanwhile, the complaints are filed with the district administration that a few such schools in the city are teaching Kannada as third optional language.' She instructed deputy director of public instruction (DDPI) to issue notices to such schools and also to inspect all CBSE schools in this regard.
DDPI Walter D'Mello said that teams of department officials are being formed to verify whether CBSE schools are teaching Kannada. It will carry out checks at the earliest. He also brought the notice of the ADC that the schools run by Kendriya Vidyalaya are not teaching Kannada.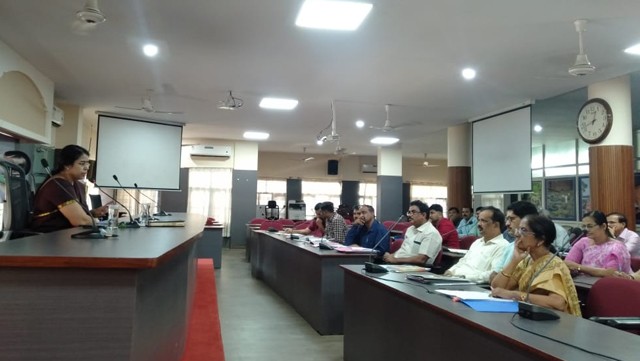 She also said that further actions will be taken in the next meeting of heads of Kendriya Vidyalaya in this regard.
She further instructed to form Kannada implementation committee in all state-run schools. The number plates of government department-owned automobiles should be engraved in both English and Kannada. The media releases, circulars and schedules of government offices should be in Kannada.
She advised the officials of all departments to be prepared next week for the review meeting by the chairman of Kannada Development Authority.
Mangaluru sub division officer Ravichandra Nayak, deputy municipal commissioner Santosh Kumar and officials of different departments were present.