Bantwal: Four held for assaulting KSRTC driver
Bellevision Media Network


Bantwal, 23 Jun: Four persons have been arrested by Vittal police in connection to assaulting and abusing a KSRTC bus driver at Mani Junction of Mani village near here. The victim is identified as Chandrashekhar (47), driver of KSRTC bus, bearing registration number KA 19 F 3450.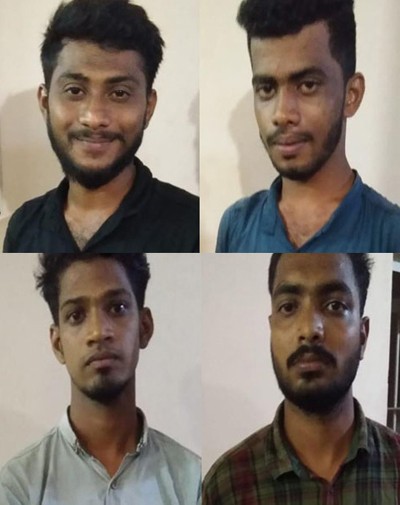 The KSRTC bus was plying from Kundapur to Mysuru via B C Road and as it reached Mani Junction of Mani village at around 12.20 pm, three people overtook the bus and stopped their two-wheeler in front of the bus. They then manhandled the driver and also abused him using vulgar words. The assailant tore the driver's uniform, hit him on his forehead and one of them even slapped him on his right cheek. The driver was also threatened of dire consequences by the assailant.
The assailant let go of the driver when the conductor and passengers in the bus intervened. Apparently the accused got enraged because the bus had overtaken dangerously close to their vehicle.
The accused are identified as Shiabuddin (22), son of Abbas, Mohammed Ilyas (24), son of Usman and Jassir (19), son of Mohammad, all residents of vicinity of Sooribailu Masjid, of Bolantoor post in the taluk and Mohammed Shafi (19), son of Ismail, a resident of near Benke Alampady Masjid of B Mooda village in the taluk. The arrested have been produced to the court.