Moodbidri and Kadaba taluks inaugurated
Agencies


Mangaluru, 09 Mar: The new Moodbidri and Kadaba taluks in Dakshina Kannada district were inaugurated by Revenue Minister R V Deshpande on Friday March 8th. With the inauguration of the new taluks the total number of taluks in the district has rise up to 7.
After the inauguration, the minister addressed the gathering and said, "Politics has place only in elections. When it comes to development, all the elected representatives have to work together. The development path laid down by T A Pai, T M A Pai and U Srinivas Mallya for the district must continue."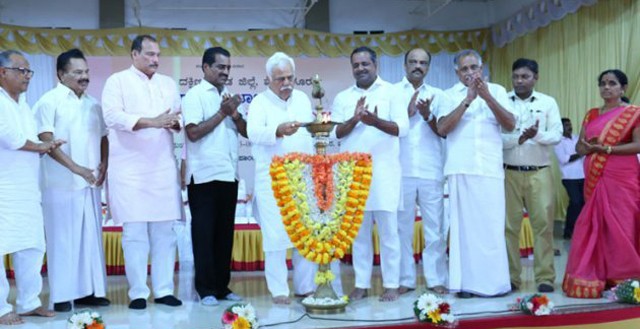 The minister informed that the government had already sanctioned Rs 10 crore for the construction of Mini Vidhana Soudhas at Moodbidri and Kadaba and directed DK DC to float tenders for their construction.
For the first time in the country, Karnataka has introduced a simplified online system for land conversion mentioned Deshpande and said, "The deadline to apply for regularising the land under 94CC of Land Revenue Act is March 31st."
The minister earlier laid the foundation stone for a bridge across river Nandini from Delanthabettu in Soorinje Gram Panchayat to Malligeyangadi Hosakatta in Kateel Gram Panchayat. The bridge will be built under the NABARD project at an estimated cost of Rs 1.10 crore. The asphalted state highway connecting Mulki and Kinnigoli was also inaugurated by Mr Deshpande on the occasion.