Karkala: JCI – Belman pays tribute to martyrs of Pulwama attack
By Walter Monteiro

Bellevision Media Network


Karkala, 04 Mar: JCI – Belman, Junior JCI and Jayceeret paid tributes to the martyrs of Pulwama attack during the condolence meet held at the residence of Sandeep V Poojary, Abbanadka, here on Sunday, March 3.
Candle light vigil was held for the martyrs of over 45 CRPF jawans in J&K.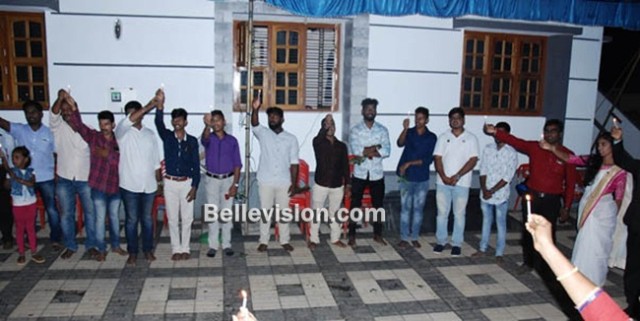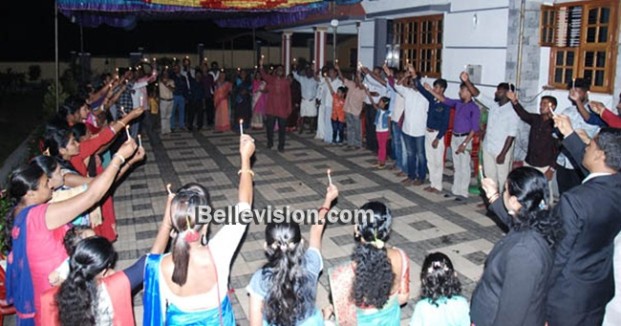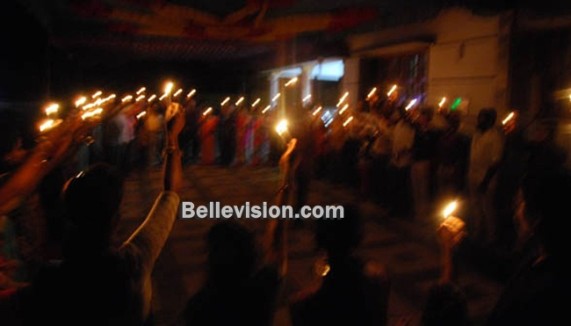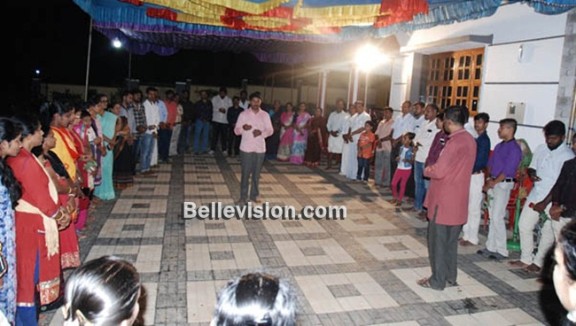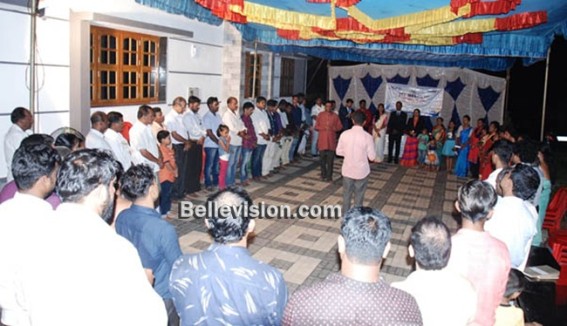 The gathering joined in singing Vande Mataram with JCI – Belman former president Deepak Kamat.
JCI national coach Rajendra Bhat urged the gathering to empathize with the grieving families of brave soldiers and support our armed forces.
JCI – Belman president Shweta Subash, zonal vice president Devendra S Nayak, zonal officer Subash Kumar, Sarvajna Tantri, Sangeeta Prabhu, former president Pradeep Acharya, secretary Sarita Dinesh Suvarna, Durgaparameshwari Friends Club president Rajesh Kotian Nandalike, Jayceeret president Pratiba Rao, Jaycees youth wing president Dixit Kumar and others were present.