Udupi: SMVITM, Bantakal hosts Avishkar 2K18, Intercollegiate Science Fest
By B Pundalika Marate

Bellevision Media Network


Udupi, 03 Nov: Shri MadhwaVadiraja Institute of Technology & Management (SMVITM), Bantakal, near here, under the aegis of the Student Chapter of the Indian Society for Technical Education (ISTE) and community club, organized Avishkar 2K18, the fifth edition of annual intercollegiate science Fest for Pre University College students of the Udupi, Dakshina Kannada and Uttara Kannada districts at the institute premises on Friday, November 2. More than 300 students participated in science quiz, poster preparation and science model competitions.
The event was inaugurated by Swami Vishwavallabha, president, SSVMET.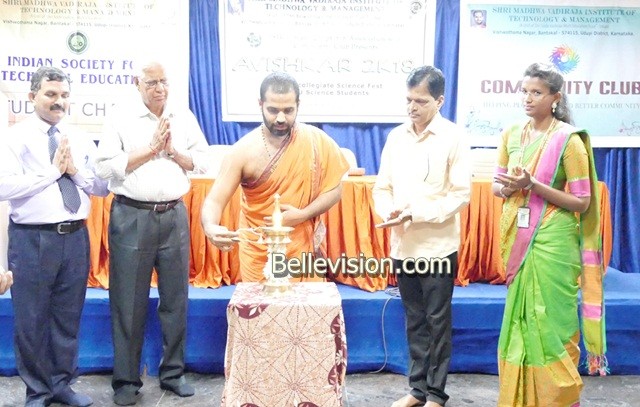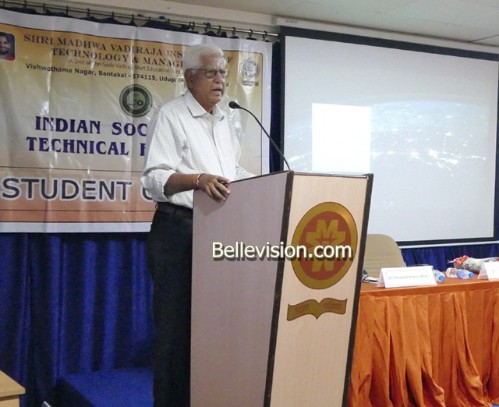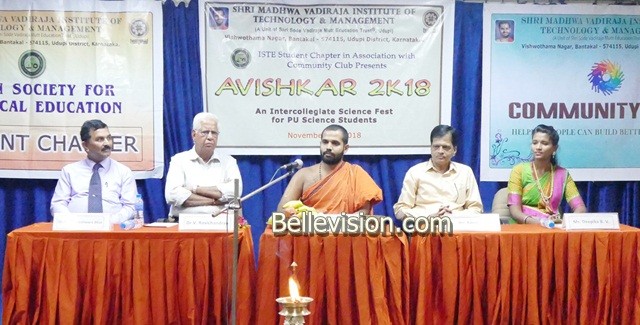 In his inaugural address, Swami said that who succeed in today's world competitive environment is very essential. In order to get complete sense of life It is important to have the experience of defeat also.
Dr V Ravichandran, CEO, Diya Systems, Mangaluru was the chief guest for the function. In his address he elaborated how an innovative idea is thought of, conceptualized, designed and implemented. He urged the students to inculcate the research and innovation in the early age of life.
Rathnakumar, secretary was present on the dais.
Dr Thirumaleshwara Bhat, principal, welcomed the gathering. Deepika B V, coordinator of the program proposed the vote of thanks. Apoorva introduced the chief guest. Jayaprada Bekal and Sushmitha compered the programme.