'Kumbalabettu' audio release by children from orphanage
Agencies


Mangaluru, 14 Sep 2018: 'Kumblabettu Bhatraina Magal' tulu movie has generated a lot of curiosity in Coastalwood and recently the movie's teaser was released at the town hall. The specialty of the programme was that the audio release of the movie was done by close to 25 children from an orphanage. This is also the first time; an attempt like this has been done in Coastalwood. A monetary donation of Rs. 50,000 was given to them along with books, crayons and bags. Also many guests took part in the audio release programme.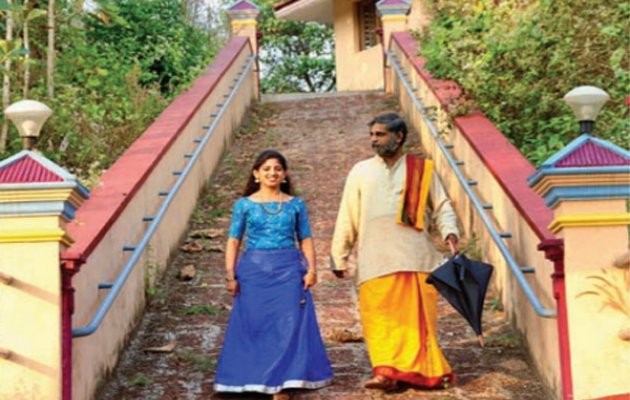 Another specialty of the audio release programme was that a 'Muddu Krishna' competition was alos organized on the audio release stage. Many children donning the costume of Krishna took part in the competition. Also, prizes were given to the winners of the 'Family Selfie' competition.
'Kumbalabettu Bhatraina Magal' movie producer Ronald Martis, director Sharat Poojaryspoke and said that the movie has been created based on a very different type of story. The movie will see release soon. Al ready the movie has received good response, there is faith that it will achieve something new, he said.