Minister U T Khader visits Dharmasthala, gets blessings of Veerendra Heggade
Bellevision Media Network


Beltangady, 11 Jun 2018: The newly-appointed urban and housing minister U T Khader met Sri Kshetra Dharmasthala Dharmadhikari D Veerendra Heggade, here, on Sunday, July 10, to seek his blessings.
Heggade conveyed best wishes to minister Khader said the graces of Lord Manjunath always with him to serve the people and maintain dignity of Tulunadu.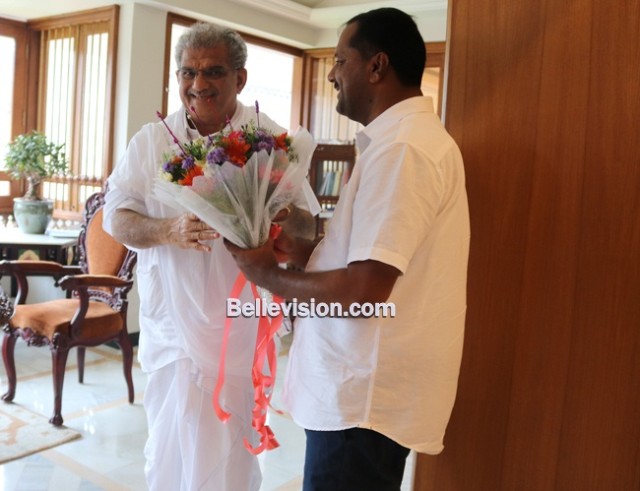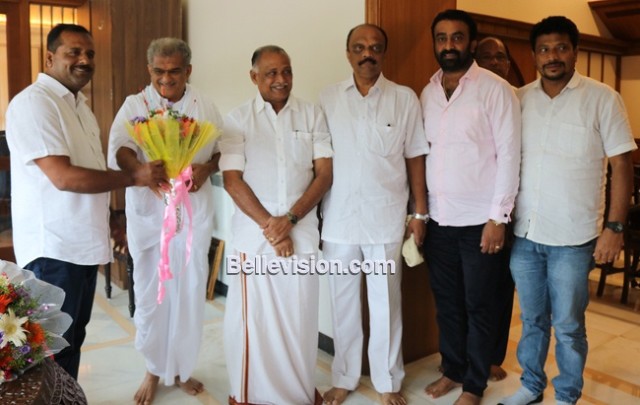 MLC K Harish Kumar and former minister K Abayachandra Jain were present.
Addressing the media persons, minister Khader said, 'Innovative programmes will be introduced to make urban development and housing ministry peoples-friendly. A meeting will be held in Bengaluru on Monday, July 11 in this regard. The advices of senior leaders, MLAs and former MLAs will be taken to oversee the ministry,' said minister Khader. He also expressed hope of JDS-Congress coalition government to complete its 5-year term.
He also visited SDM Naturopathy Hospital, Sri Rama temple, Kanyady and masjid at Ujire, here.
He also visited former Beltangady MLA K Vasant Bangera and continued his journey to Mangaluru.