Bantwal: Monsoon rains causes havoc in across taluk
Bellevision Media Network


Bantwal, 10 Jun 2018: The monsoon rains that arrived with high velocity winds since Thursday, June 7 caused widespread damage across the taluk.
The pump house and borewell that was the source of drinking water for the residents in Kanchila Idipadpu, at the limits of Sajipapadu gram panchayat was flooded. The compound wall of a certain Annamule Harish, residing in Kasba village, Vittal collapsed on nearby house. A huge tree was uprooted on B C Road – Polali Road opposite St Dominic CBSE School, Kallugudde, near here, disrupting traffic. The low-lying areas were inundated because of floods in Netravati River.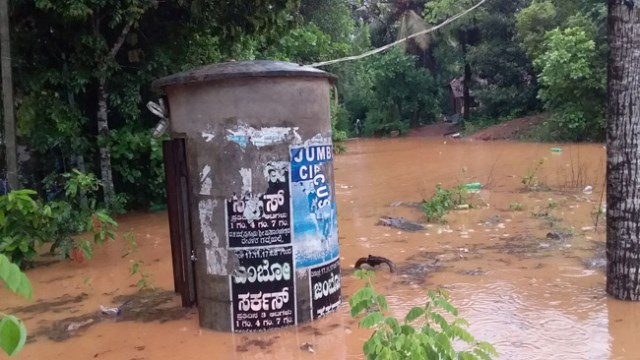 The revenue officials surveyed the damage to houses and maintained vigil for landslide-prone areas. The officials were advised to be available at their respective postings.
The crest gates of Thumbe vented dam were lifted to maintain 6 meters deep water.
The inflatable boats were moored on the shore with expert swimmers on standby duty, said Bantwal Tahsildar Ravi Y.