Udupi: Adani-UPCL laid new-concrete road @ Rs 22.50 lac opened at Yellur
By B Pundalika Marate

Bellevision Media Network


Udupi, 13 Mar 2018: The Adani UPCL plant, which is operating at Yellur village, here, on Monday, March 12, inaugurated newly constructed concrete road, constructed under its CSR activities at the limits of Yellur gram panchayat. The concrete road measuring 250 meters in length from Veerabhadra Temple to Maniyuru village was unveiled by Kishore Alva, Joint President of Adani UPCL and Vasanti Madhwaraj, President of Yellur Grama Panchayat for the usage by villagers.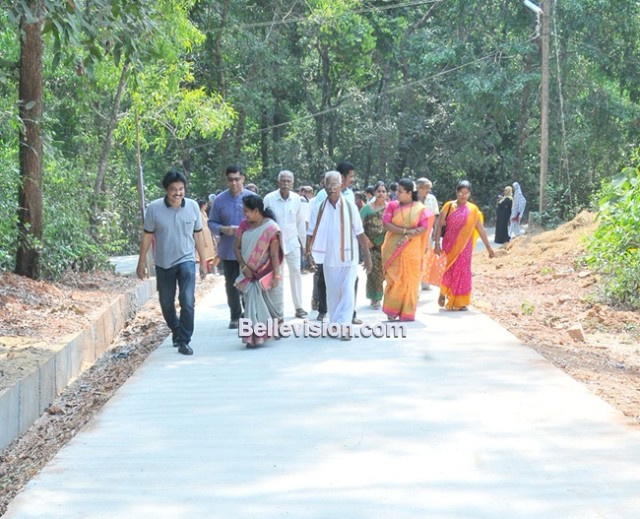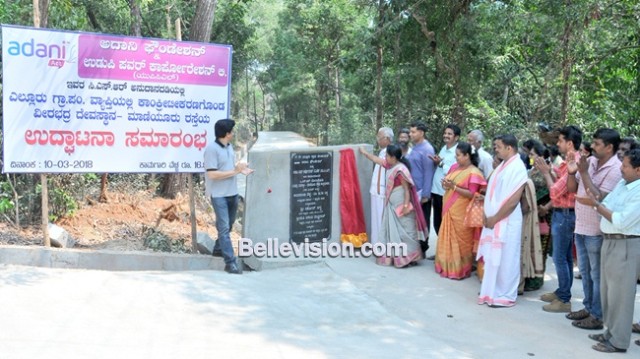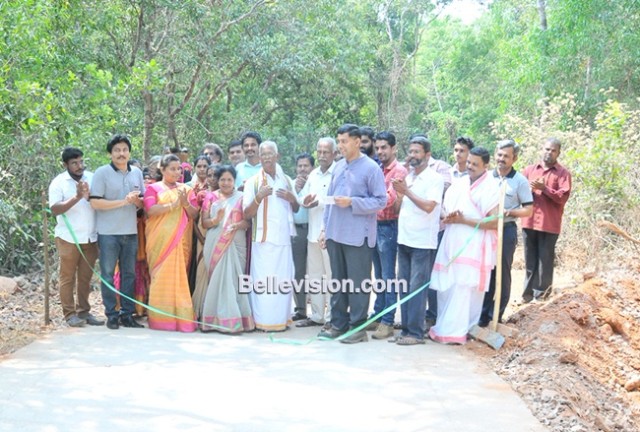 Speaking on the occasion Kishore Alva informed that Adani UPCL has declared a special CSR grant of Rs 22.73 crore totally for rural infrastructure development works in 7 gram panchayats, wherein Yellur gram panchayat has been committed with the infrastructure development works worth Rs 3.75 crore over a period of 3 years. From the annual commitment of CSR works of Rs 1.25 crore in Yellur Grama Panchayat, UPCL has already executed development works worth Rs 55.50 lac with development of two roads and today another work worth Rs 22.50 lac is being dedicated to the panchayat, he told. Alva further informed that In addition to the road development works, UPCL has provided Safe Drinking Water Unit worth Rs 20 lac to the villagers of Yellur and many infrastructure development works including erection of street lights to the roads are in progress.
Kishore Alva also told that from the list of works given by the 7 gram panchayats, the works as per the Action Plan for the year 2016-17 are in the completion stage and soon the works given as per the action plan for the year 2017-18 would be executed. During the Financial Year 2017-18, UPCL has spent nearly Rs 10 crore under its CSR in the fields of Education, Health, Forestation, Sustainable Livelihood and Rural Infrastructure Development, he added.
Alva further addressed that in near future, to ensure maximum utilization of fly ash generated from the UPCL plant, Adani Group is proposing to set-up a cement grinding unit, for which the Public Hearing meeting will be conducted. A separate CSR will be earmarked for cement grinding unit facilitating taking-up of more village development works, he added.