Dr Satheesh Bhandary, dean of KSHEMA appointed Vice-Chancellor of Nitte University
Media Release


Mangaluru, 13 Nov 2017: Professor Dr Satheesh Kumar Bhandary, dean of K S Hegde Medical Academy (KSHEMA), appointed as vice chancellor of Nitte University, here, on November 10.
Dr Satheesh Kumar Bhandary started his academic journey in Mysore Medical College from where he graduated in the year 1979, followed by a diploma in ENT and completed his post-graduation, MS in ENT from J J M Medical College, Mysore in 1986.
He has served for about 10 years as Assistant and Associate Professor in KMC, Mangaluru.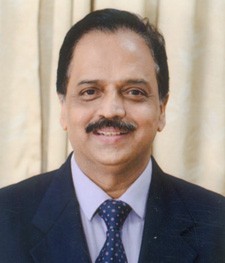 He was appointed as Professor and Head of the department of ENT, from 1999, for a period of 13 years followed by the vice dean, for a period of 5 years and as a dean of KSHEMA for 5 years.
He has held a long list of executive and non-executive posts, such as the president, Indian Medical Association (IMA) Dakshina Kannada unit, pesident, AOI, Karnataka Chapter and Karavali branch.
He has contributed immensely to the advancement of his branch through numerous National and International publications and lectures.
He has vastly contributed to research and has received several external grants of more than 30 lac from BRNS, government of India.
Dr Bhandary is involved in many extension and social causes and was instrumental in establishing the 'Mangalore Laryngectomee Club' at KSHEMA, Mangaluru which is the only registered member Club of 'The International Laryngectomee Association (IAL)' in India.
He is the recipient various Honors and Awards, the most prestigious one being the 'Arya Bhata Award' for Excellence in the field of Medicine by Aryabhata Cultural Association, Bangalore (2006). 'Distinguished Alumni Award' from the Manipal Academy Of Higher Education, Manipal and the 'Eminent Educationist Award' by the National and International Compendium, New Delhi.
He has authored 2 books, one of which is a totally diverse topic from ENT and is about collection of rare medicinal plants of coastal Karnataka.