Who am I after all these years, anyway?
By Philip Mudartha





Bellevision Media Network
Doha, 16 May 2012: "Philip, imagine traveling around the world, Rose and me holding hands and doing what we always wanted to do since our sweetheart days at college. How beautiful, romantic and awe-inspiring. I look forward to my retirement by Christmas". It was full moon star-lit night in the autumn on Mississippi River. My good friend Bruce, his wife Rose and I were sailing on a yacht. Standing next to him, I could not miss the glint in his eyes. Month later, Rose passed away. His dreams fell apart. Is this destiny?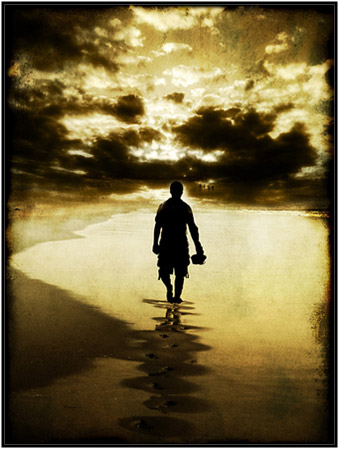 "Philip, where would you retire to: mountains or the beach"? It has been twelve years since Vern, now 72 and still working full-time, posed this question. He owns both mountain and beach front properties. Yet, because he is a workaholic, he hardly goes to either of them. Probably he would not retire from paid work until he drops dead.
"Philip, I hate my job. It involves a lot of traveling. And, Carol has a job that involves traveling too. Seldom are we in the same town; always heading to different cities". With two fabulous incomes, no kids, no sex, no companionship, James is ready to retire any day, if only the home loan and EMI payments on car, and household durables are taken care of. He is only 39 and burnt out. Retirement for him is liberation from the compulsions of working, the physical and psychological stresses and the loneliness of booze-n-smoke lifestyle at glitzy bars.
"Philip, I have turned 64 but am afraid to retire. Since leaving high school at 18, I have worked nine-to-five jobs. What will I do when I retire? I will be nobody and will probably go mad watching television round the clock. Nancy, of course, will drive me crazy with our war for TV remote. She hates news and cricket. And I hate the soaps". John is a multi-crorepati, with investments in real estate, stocks, bonds and bank deposits. The only financial worries come from the fear of taxman knocking and devising schemes to drain his wealth.
So, you see! Äal eez not well. Hakuna matata: don't worry, be happy? Not yet.
I am at crossroads. I have to ask and answer a few tough questions once again, like I did at 20 and 40. Who am I, after all these years? Am I a robot that woke up to go to work, earned a salary, took weekly off-days, but stopped enjoying them? Am I a deadpan who forgot to pray, play and feel love? Have I lost my soul in the quest for career-based identity and wealth-based retirement plan?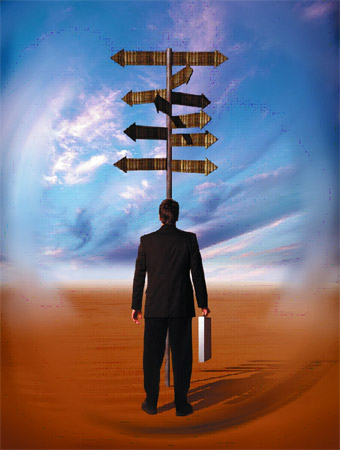 My quest for happiness begins, with these questions and the answers that I seek, accept and adopt. Then I am ready to retire. I quote from a famous book:
"I can reclaim my creative spirit and find an artistic pursuit that will ignite my inner fire. My artistic pursuit- whether it's painting pictures, writing poetry, or making pottery- will rekindle a part of me that has been suppressed for years by the structure of a job and the routine of daily life. Not only can it make me feel more alive, an artistic pursuit can constitute the primary reason for my being".
"Retirement is the perfect time to become the person I would like to be and do the things that I have always wanted to do."
"Retirement can be both exciting and demanding, bringing new challenges, new experiences, and new uncertainties."
"...retirement is the last opportunity for individuals to reinvent themselves, let go of the past, and find peace and happiness within."
I remember my father retiring from Bombay-based work and returning to live permanently with us to till our fields. He was only 53, and the transition hit him hard: both in the wallet and in the heart. He took to alcohol. Wife and children abuse followed. Self-pity became the prominent aspect of his self-image. In his heydays of foreign jobs and Bombay work, he gave away money to relatives and friends. He funded education of some, and marriages of others. When wheels of fortune turned in the latter's favor, he sought both gratitude and cash payback in return of olden favors granted. Nothing of that sort came; he was shattered. He became a living dead body.
Where did he go wrong? He went wrong in craving to receive gratitude for his past deeds of charity and altruistic attitude. What is given away is gone and to be forgotten. Keeping ledgers and seeking to square the accounts brings immense pain when the arithmetic does not add up to your expectations. Moral of story: do not expect gratitude and cash-backs, even from children. Count the blessings and learn to be grateful. There sure is a lot to be grateful if I pause and think of favors and help that I have received through my own journey from a child to a retiring adult.
It is not the "feel good" happiness that I would seek into my retirement. Rather, "values based" happiness. What is the difference in these two approaches? I will explain with examples.
I see thousands of old Chinese men and women traveling around the globe in Asia, Europe and Americas, armed with technologically smart digital cameras with instant connectivity to internet-based social networks. My Spaniard friends joke about them: they shoot anything that is moving and not moving. I agree. I have posed for photographs with them, which for them is for a vain boast within friend-circles: to 'feel good' about having met and befriended Indians! This feel good happiness is depending on spending money. These activities will have diminishing returns over time. (Is it really a pleasure to sit through the DVD replays of weddings, birthdays, anniversaries etc, when we visit friends and relatives during holidays? People invest several thousands in memories to feel good, but the effect is temporary).
I see a handful of people with a mission of their own. Take for example, the published stories of Prof. Hilda Rayappan. Closer to home, look at Dr. Eugene D' Souza: his zeal for media participation, social and educational work. Or advocate Benedict Noronha: the perennial rebel with a cause. Compare their long term satisfaction and gratification received from engaging in activities that hold meaning for them and us. I am sure they have discovered a kind of happiness that grows over time rather than diminishing over time.
To quote from a book: "This is very important for those caught in the web of illusion that fishing, shopping, traveling, golfing, cricketing, club-going, making it to early morning daily church services and other leisure lifestyle are going to sustain them when they retire. The probability of having a happy and successful retirement is inversely proportional to the amount of TV one watches: news, Cricket or soaps.
"Virtually everyone will agree at some level that money doesn't buy happiness, but deep down they haven't accepted it. Regardless of how old you are, you will show wisdom well beyond your age when you truly accept that money can't buy contentment".
Retired is what I am after all these years of chasing an illusion! I am not tired. The best is yet to come. That calls for another story. Please stay with me.