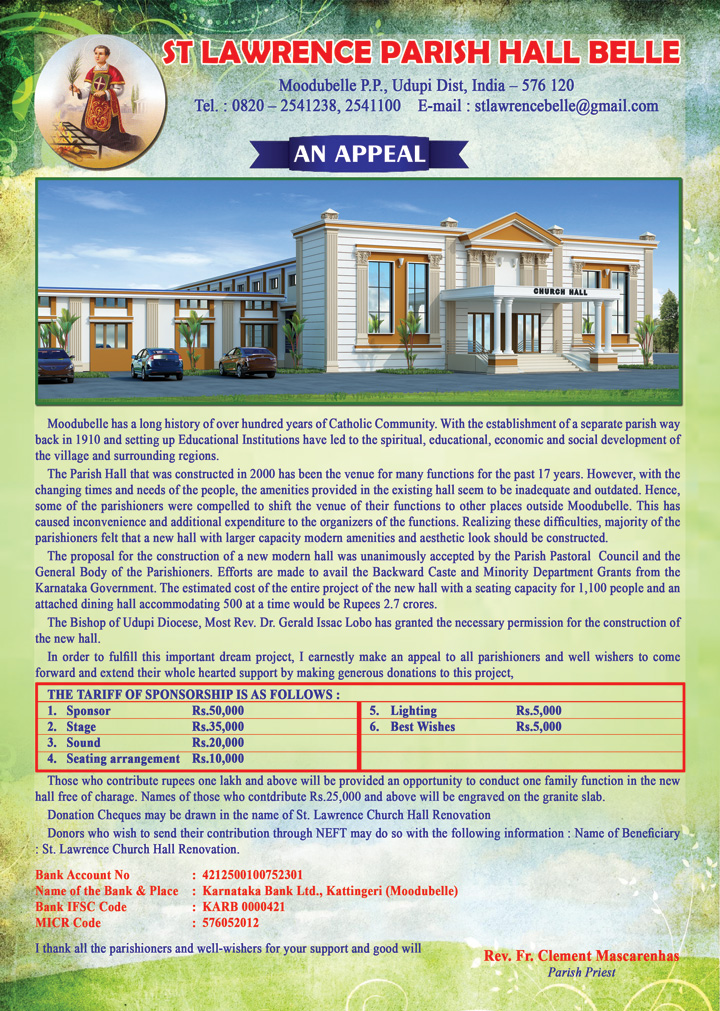 We are happy to inform our parishioners and well-wishers that the construction of our Parish Community Hall is progressing quite well. Parishioners and well-wishers have been supporting this project by donating funds according to their respective capacities. However, being a major project of the parish the incoming funds are not sufficient to complete it within the stipulated time.
Keeping the above facts in view, it was unanimously decided by the Parish pastoral Council that we should stage a Tulu Comedy Drama of Devdas Kapikad in the evening of our Annual Parish Feast on Wednesday, 3 January 2018 in the church premises to raise funds for the hall.
While providing wholesome entertainment to the villagers, the drama would help in raising considerable amount of funds for the completion of the parish hall.
We earnestly make an appeal to the readers of Bellevision.com and all the well-wishers to sponsor or donate generously towards this Tulu Drama that would enable us to raise sufficient funds towards the completion of the important and prestigious Parish Community Hall.
Fr. Clement Mascarenhas Fr. Lawrence Cutinha
Parish priest Convener of the Tulu Drama Staging Committee