Dubai: Most awaited Kannada movie 'MAANIKYA' to hit screen across UAE on May 15
By Shodhan Prasad

Bellevision Media Network


Dubai, 12 May 2014: Most awaited Kannada movie 'MAANIKYA" which has already made history in the era of Sandalwood with release in 265 theatres across Karnataka and with a record collection of Rs. 3 crores on the first day of release and again record 4 days collection of Rs. 9.5+ crores were able to sell the TV and other rights for Rs. 8.5 crores will hit the screens across UAE from 15th of May, 2014. MAANIKYA one of the expensive movie in Kannada Film Industry with Rs.20 Crores budget will be in the following theatres this week:-
Show Timing
=========================================================================================
DUBAI
Friday -> 16-May-2014 -> GALLERIA Dubai Cinema, Hyatt Hotel Diera (04 2737676) -> 1:00 PM and 4:00 PM
Saturday-> 17-May-2014 -> GALLERIA Dubai Cinema, Hyatt Hotel Diera (04 2737676) -> 4:00 PM
(Free Parking for 3.5 hours if you produce Cinema tickets at the parking collection gate)
==========================================================================================
SHARJAH
Thursday -> 15-May-2014 -> STAR Cineplex (06 532 7555) ->11:45 PM
Friday -> 16-May-2014 -> STAR Cineplex (06 532 7555) -> 5:00 PM and 8:00 PM
==========================================================================================
ABU DHABI
Friday -> 16-May-2014 -> ELDROADO Cinema (02 6763555) -> 7:00 PM
Saturday -> 17-May-2014 -> ELDROADO Cinema (02 6763555) -> 7:00 PM
Friday -> 16-May-2014 -> GRAND SAFEER (02 5521515) -> 5:00 PM and 8:00 PM
==========================================================================================

"MAANIKYA" featuring Kiccha Sudeep and crazy star V. Ravichandran will be releasing on May 15th,16th & 17th 2014 @ Dubai, Abu Dhabi & Sharjah and Kannadigas all over UAE would get an opportunity to view their favorite heroes at their convenience. Your support to Kannada Movies and Kannada language as a whole will surely prompt the organisers to have many more Kannada Movies release in UAE.

Very soon MAANIKYA will be releasing in Sultanate of Oman (Muscat) & Bahrain too.
Gulf Kannada Movies the distributors of Kannada Movies is now on Whatsapp. To Get Quick Updates about Kannada Movie Release in GULF just add our number +971504788956 to your contact list and message us on Whatsapp with your name.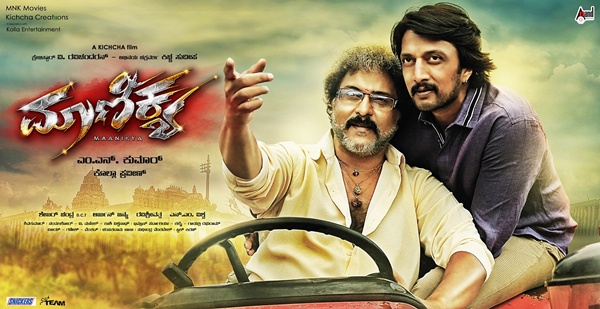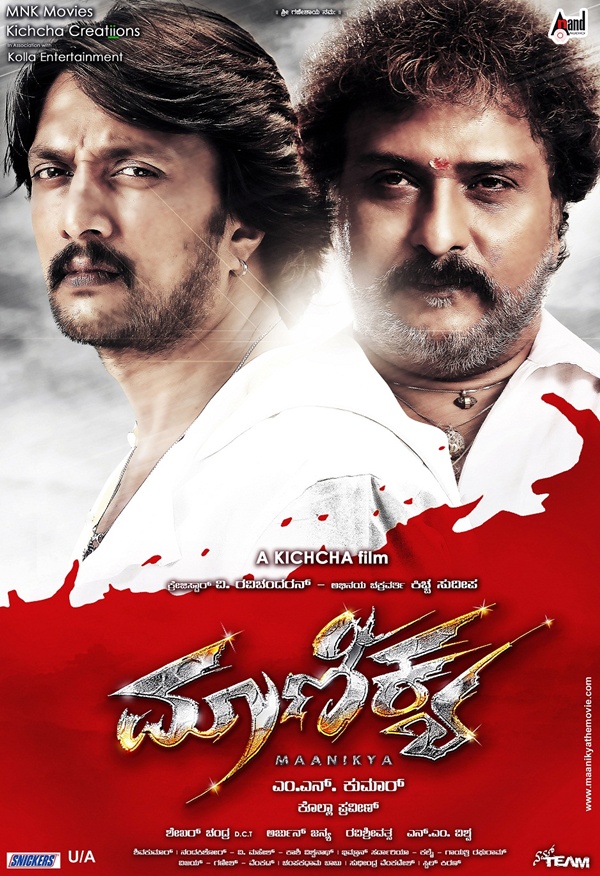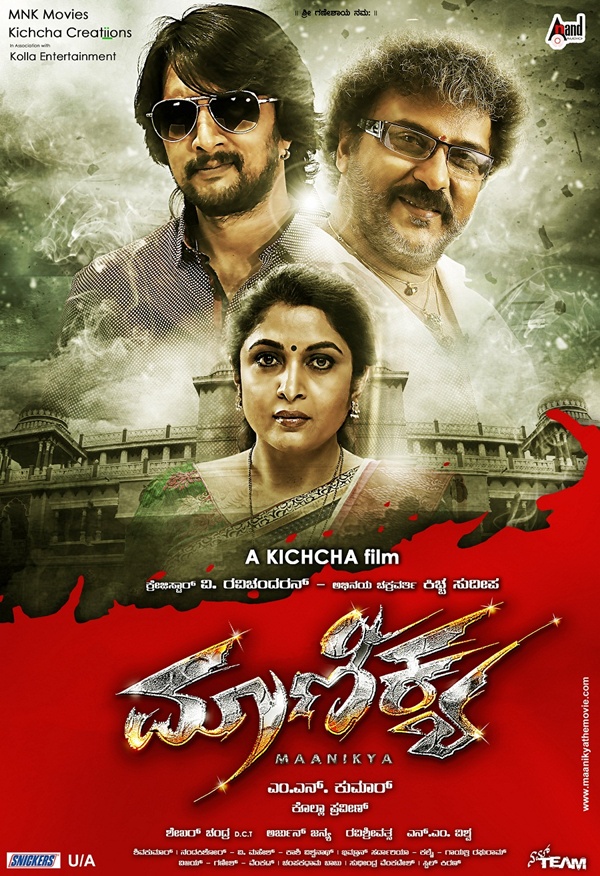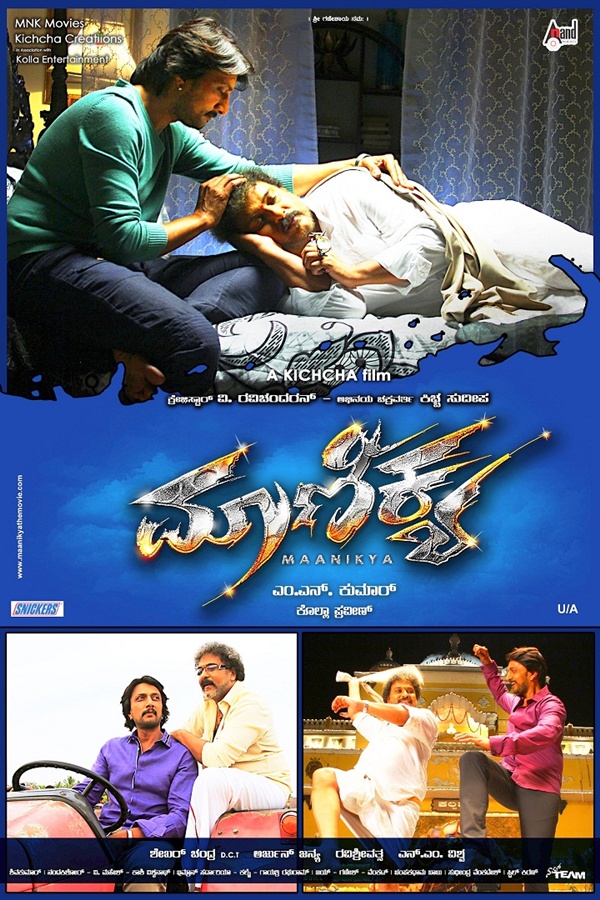 Find below Link for MAANIKYA Movie related Videos on Youtube
Trailer -> http://youtu.be/-8ExCzipMu4
Songs 1:"Jeeva Jeeva" -> http://www.youtube.com/watch?v=ub_jNFJG0GA
Songs 2:"Maamu Mammu" -> http://youtu.be/Z1JGdFmdP7U
"Making and Team's Views" -> http://youtu.be/DXJLqPqmjMY
For more information please contact:-
E-Mail ID : gulfkannadamovies@gmail.com
Facebook : www.facebook.com/Gulfkannadamovies