Mangalore: 'Nirel' First-ever Tulu Int'l Movie gets Rousing Response in City
By Staff Correspondent

Pics by John V Tauro

Bellevision Media Network


Mangalore, Mar 7, 2014 : Nirel, the first-ever international Tulu movie was screened simultaneously in Bharat Big Cinemas, Cinepolis at City Centre and Jyothi Talkies here on Friday March 7. The shows were screened at 10.00am, 1.00pm, 4.00pm and 7.00pm.


The movie is directed by Ranjit Bajpe and produced jointly by Shodhan Prasad and San Poojary, starring Anoop Sagar, Varuna Shetty, Deepthi, Sachin Padil, Deepak Paladka in the lead roles. It was the first film produced overseas and shot completely in Gulf region.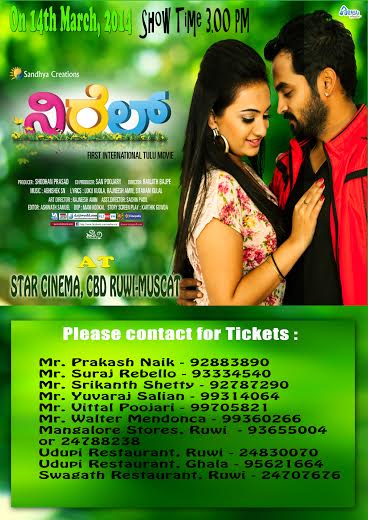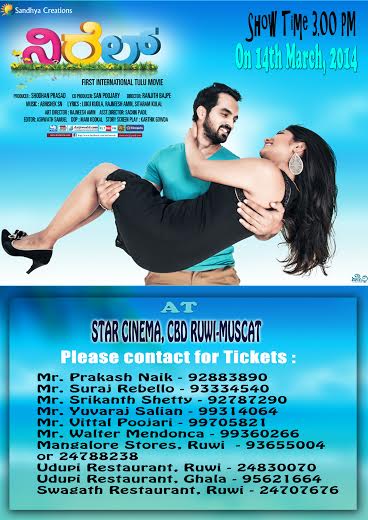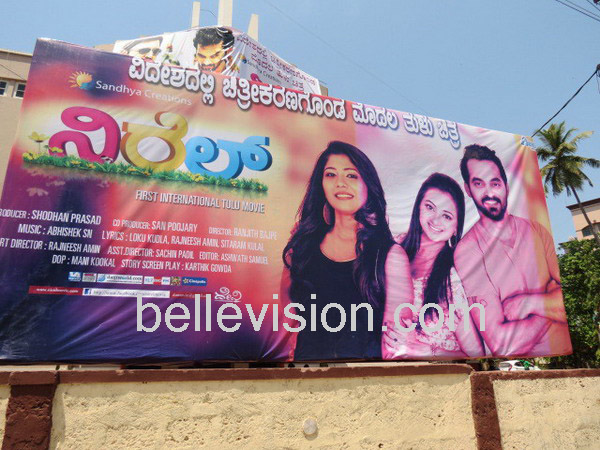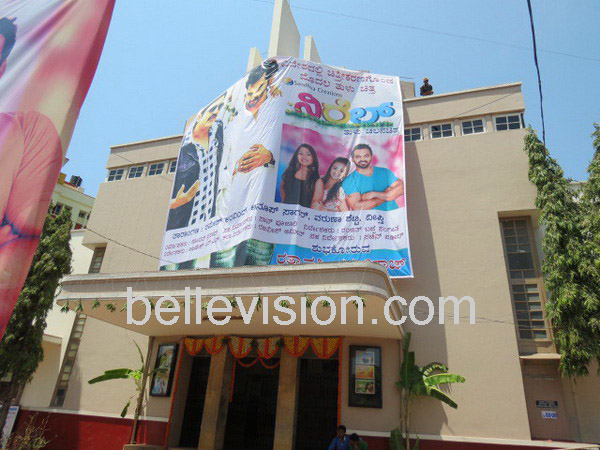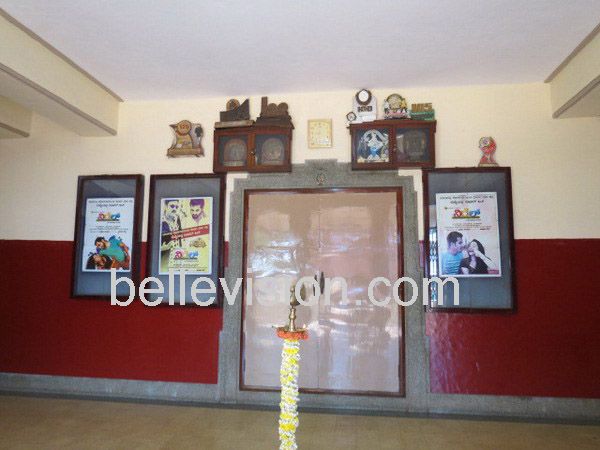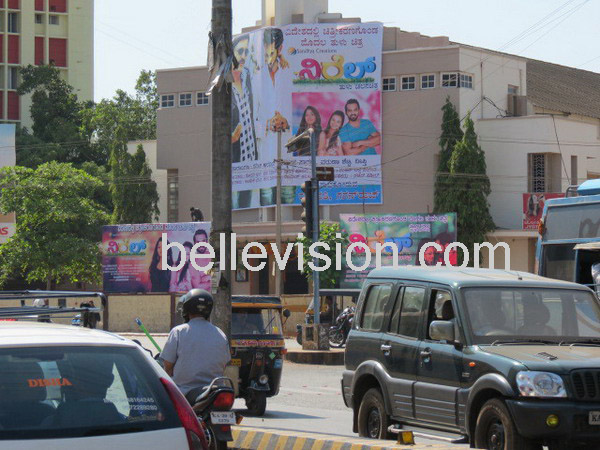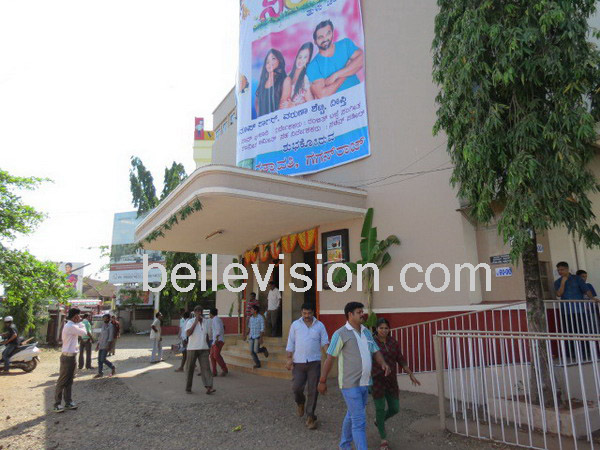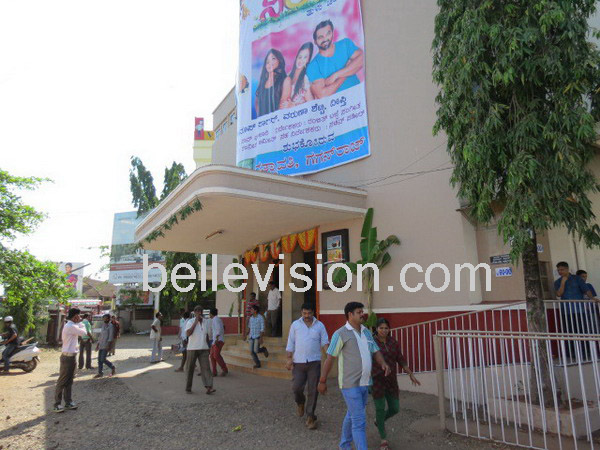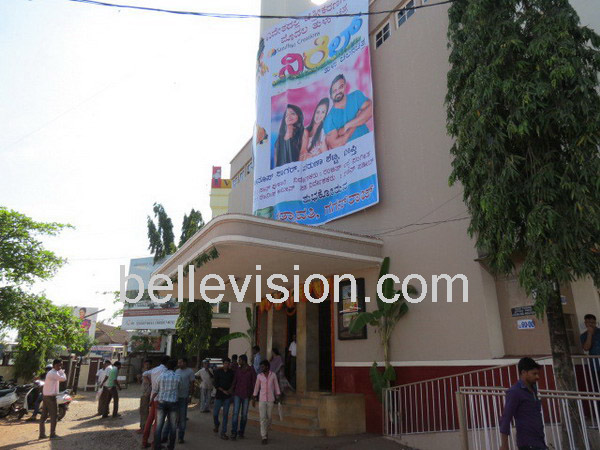 The movie revolves around 3 main characters played by Anoop Sagar as Sachin, Varuna as Rashmi and Deepti as Shweta. Anoop is an engineer by profession but wants to be a film hero by passion. Varuna is a modern independent girl and works as a banker for one of the banking organizations in Dubai. Deepti plays the role of a family friend to Anoop Sagar. The film deals about how the trio are linked, what happens when ambition, passions, likes, dislikes, over reactive nature comes ahead of relationships and other things. Told with a comical touch, the film then divulges to an emotional yet romantic tale.


This correspondent witnessed the show at 1.00pm in Jyothi Talkies, here. The theater was indeed full on the first day of screening the movie. It was a welcome change for the movie enthusiasts as the first-ever Tulu movie was shot in overseas locations, the scenic beauty was indeed breathtaking.


A regular cine-goer Purushottam Moolya, resident of Permude and a welder by profession said, 'The movie was excellent as he got an opportunity to view the scenic beauty of UAE, although he is not able to go on Gulf tour, he enjoyed the different roles of young actors,' said Purushottam.


Pramila, a high school student from Jeppu, who was accompanied by her mother said, 'I enjoyed the movie that is youth-oriented and realistic. I will come back to see the movie in a few days with my father,' said Pramila.


Abdul Rehman, a resident of Bunder, here who had come on vacation from Muscat, Sultanate of Oman, a Gulf country, said, 'I read the premier of the movie in Mangalore-based websites, and was eager to see the movie. It is excellent, acting was good. It's so professional like bollywood movies. Hope the future movie by the same producers will be far excellent covering the lifestyles of Mangaloreans settled in US and other countries,' said Rehman.


Kristen D'Souza, a resident of Shaktinagar, who works as a software engineer in Bangalore was on a few days holiday said, 'I was curious to see the movie because my pals were discussing about it during short breaks at the office. I enjoyed the movie and the crew has all the potentials to make it big in their next venture,' said Kristen D'Souza.


Hope the movie completes 100 days to celebrate box-office hit in regional cinema.