Mumbai: Arati Shashikiran Shetty Jr College promoted by Bunts Sangh Mumbai ® offered unto society
By Rons Bantwal

Bellevision Media Network


Mumbai, Feb 3, 2014 : The efficient education set up can take charge of the world affairs. The education is significant otherwise life would be difficult. Bunts organizations are doing the tasks of governments in developing infrastructural facilities in higher education. The philanthropists of Bunts community have found success in education sphere because the community itself is highly educated, said Manipal University retired vice-chancellor Professor B M Hegde.


Professor B M Hegde was speaking after inaugurating the newly-established Arati Shashikiran Shetty Junior College, promoted by Bunts Sangh Mumbai ® here on Sunday February 2.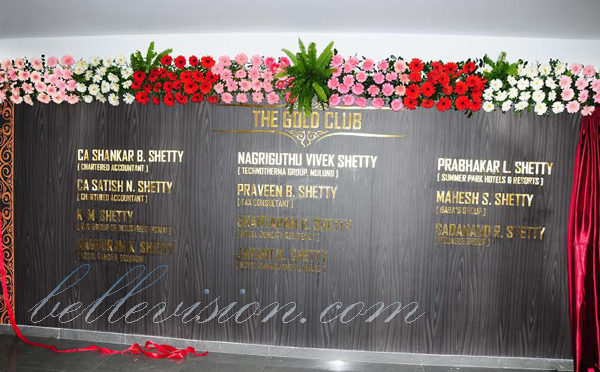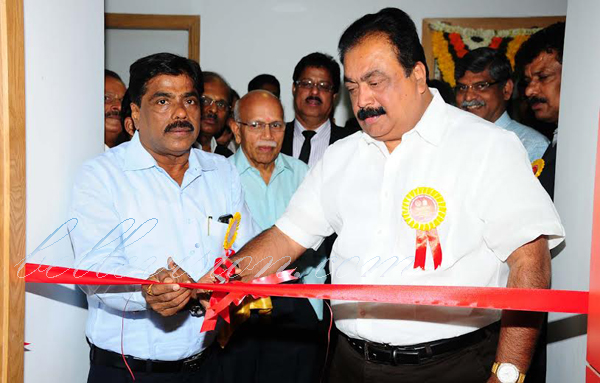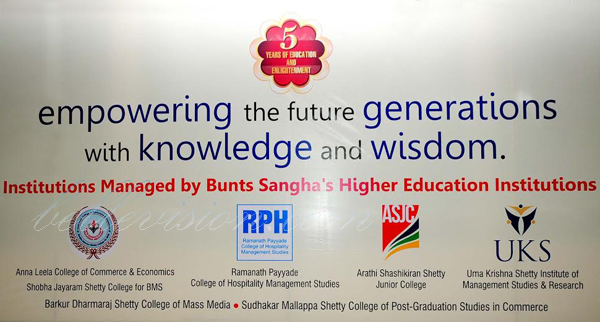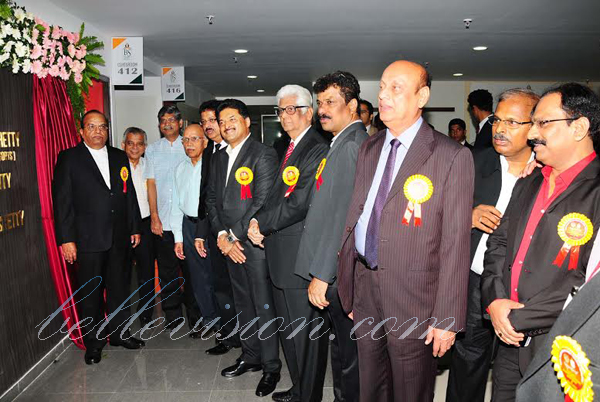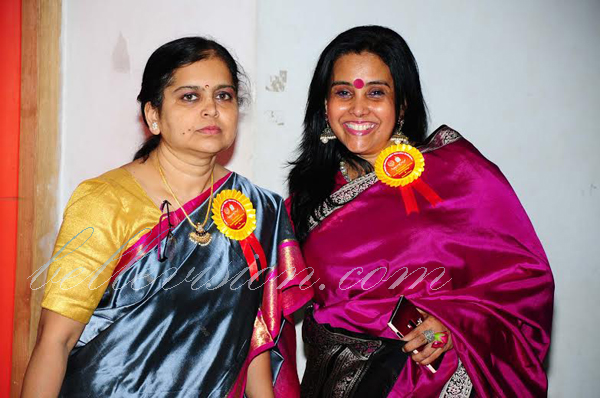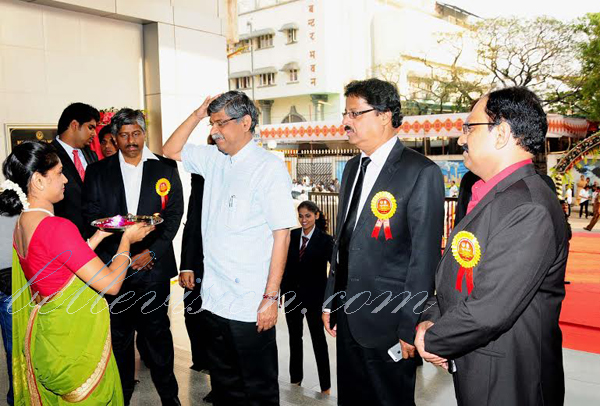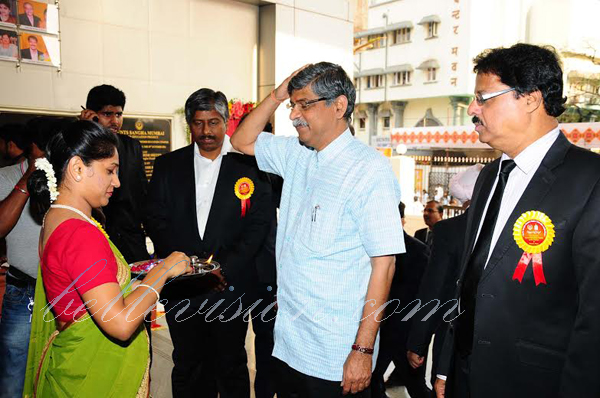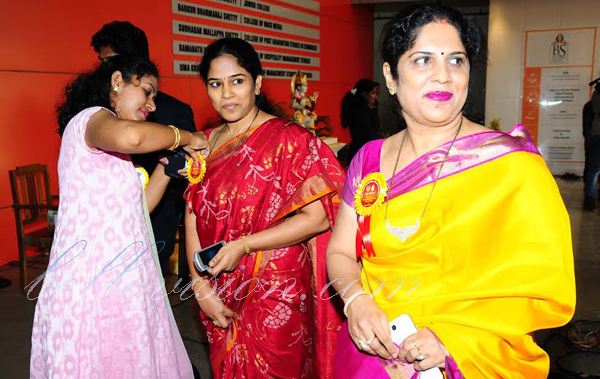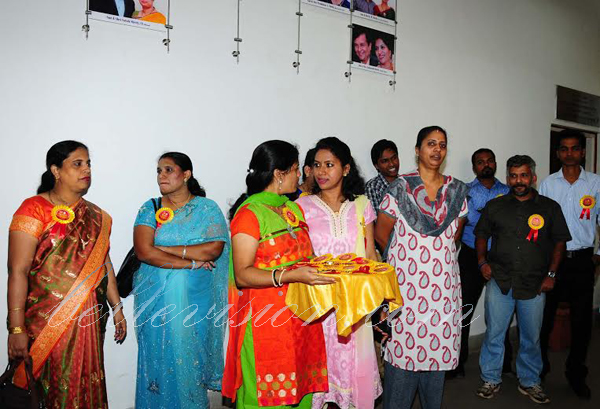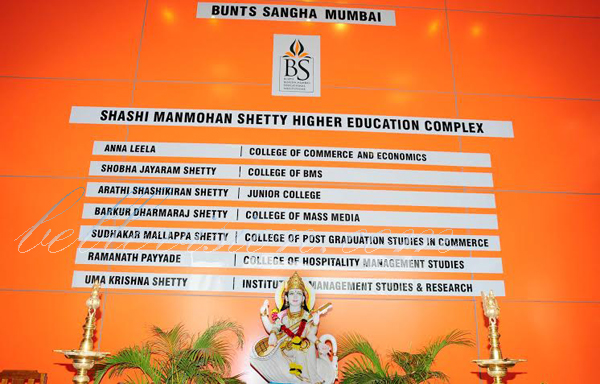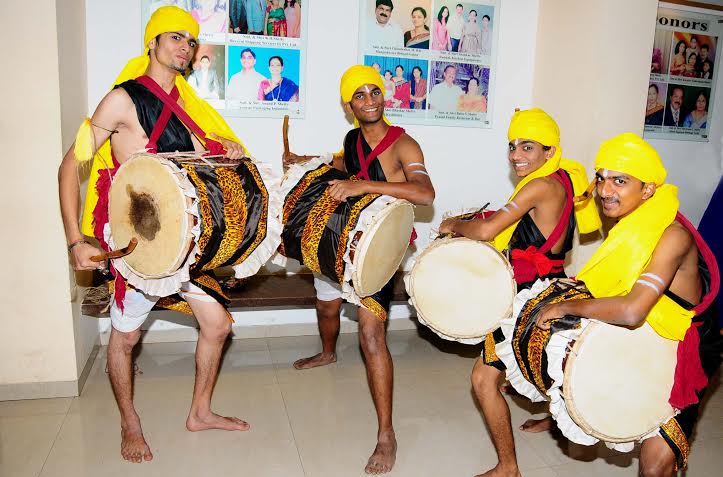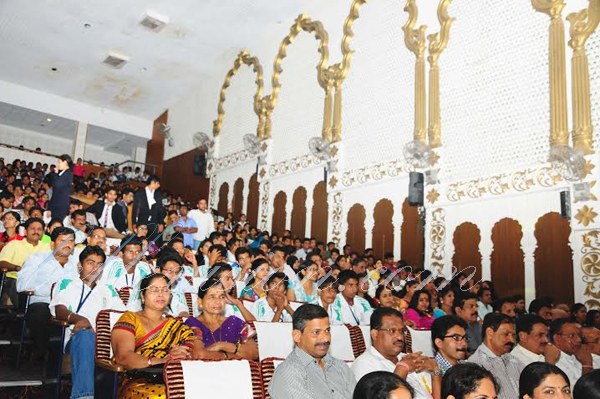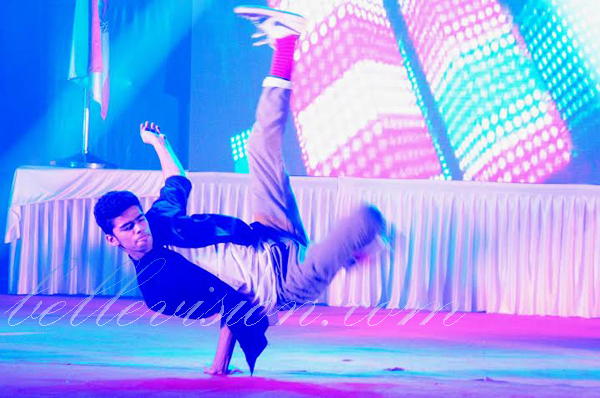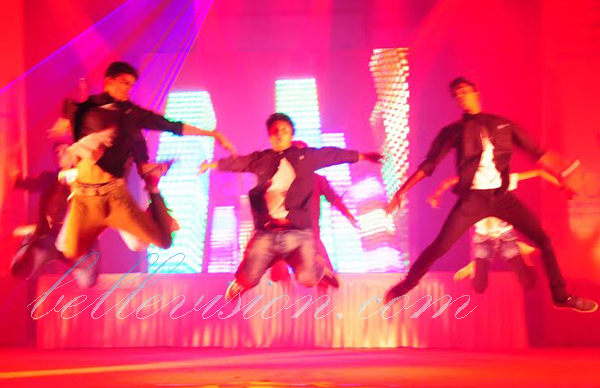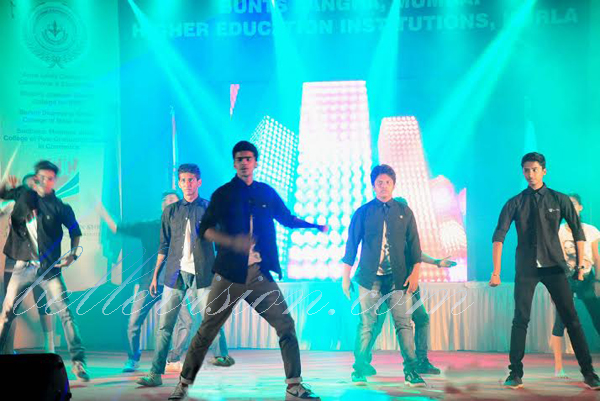 Mumbai University vice-chancellor Dr Rajan M Velukar inaugurated Arati Shashikiran Shetty Junior College during a function held at Bunts Bhavan, Kurla (East) here.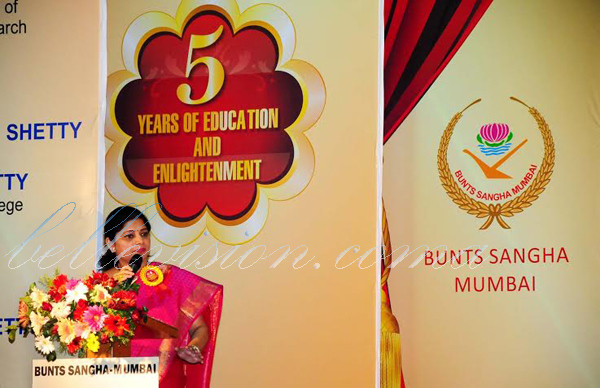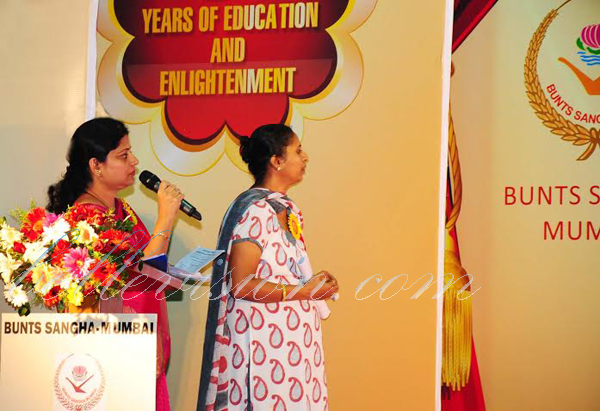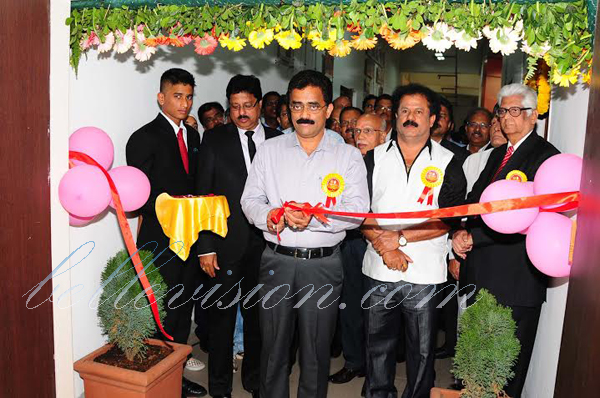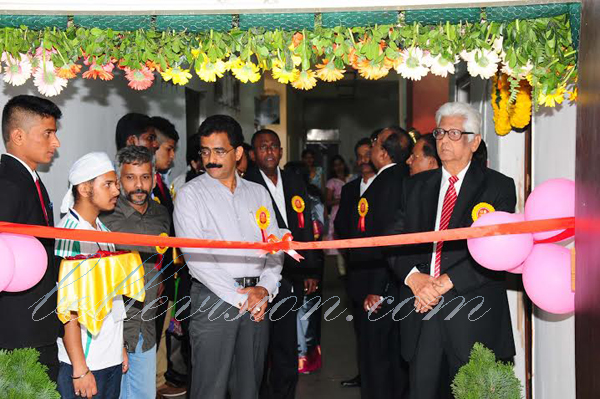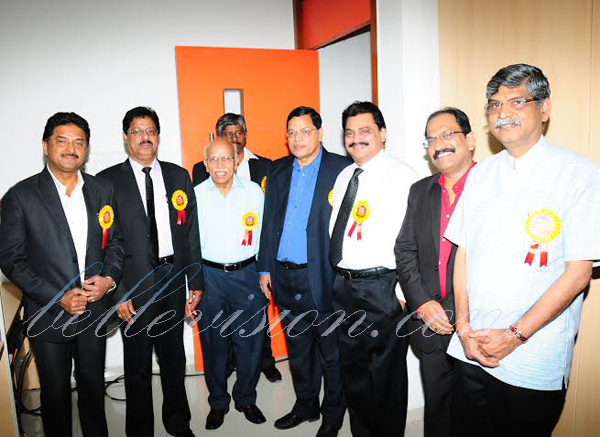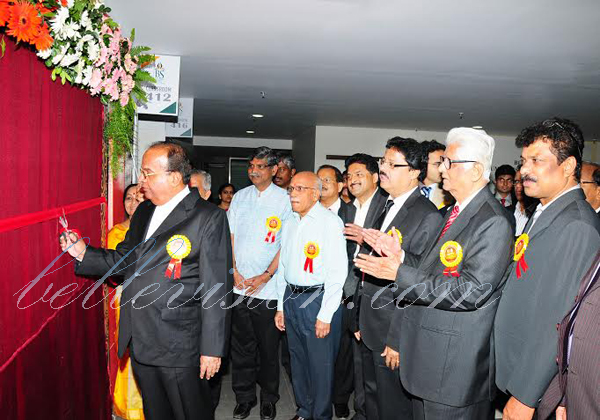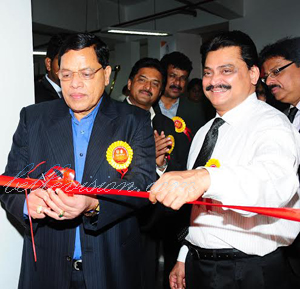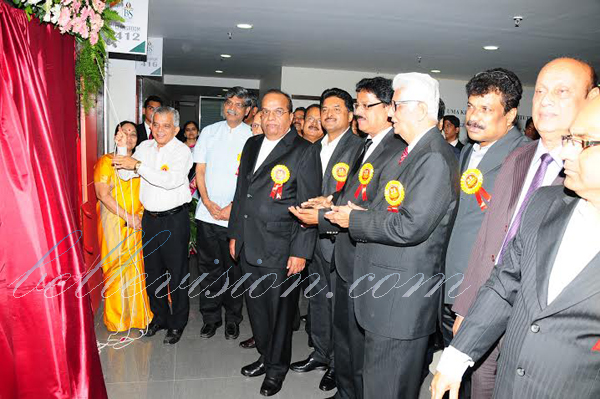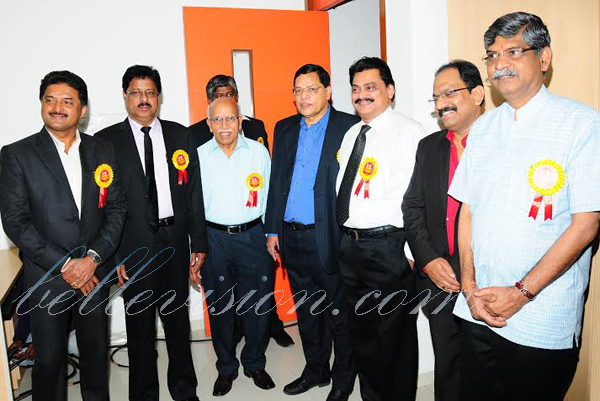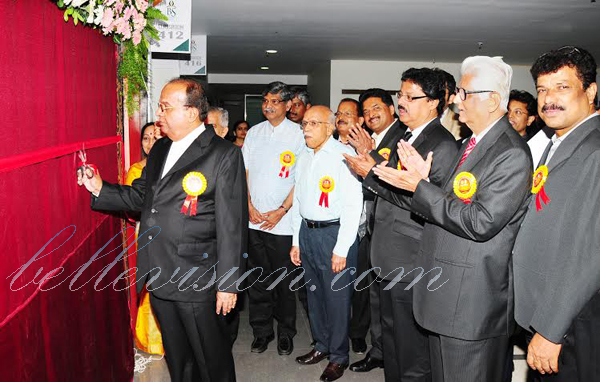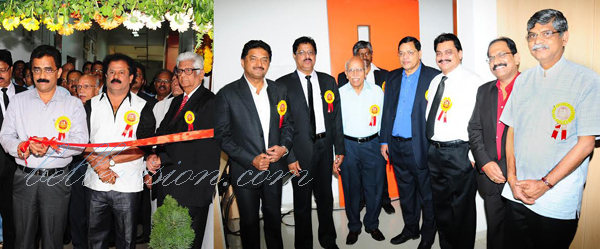 Professor B M Hegde inaugurated the laboratory facility and said science has great many things to unfold. It's in the grip of globalization. At this backdrop, Bunts Sangh's yeomen service to lay communal harmony indeed is noteworthy, said Professor Hegde.


Bunts Sangh Mumbai ® president chartered accountant Shankar B Shetty presided the programme.


MRG Group founder chairman K Prakash Shetty (Gold Finch) was the guest of honor present.


Ravindra Aras and Shivaram Shetty Thane unveiled gold club. Anand Shetty Powai, B R Poonja, Appanna M Shetty Powai and Shankar Shetty Virar, inaugurated the science block. Shantaram (Sun City) inaugurated physics department. Dr Shivanand Shetty inaugurated biology department. Sadanand Shetty (Reliable) inaugurated chemistry department. K D Shetty (Bhavani Shipping) inaugurated the gym and K Prakash Shetty and others inaugurated college cafeteria.
Speaking on the occasion, Dr Velukar said that there were 2 lac students pursuing higher education during pre-Independence that has reached over 2 crore. The state-run educatin institutions have student strength of 40 percent while the private colleges enjoy student strength of 60 percent. Bunts Sangh promoted education institutions have great future in the country to become premier institutions, said Dr Velukar.


Bunts Sangh higher education Committee president Shashikiran Shetty said that initially there were only 170 students in their college which has reached 2,000. If the new generation gets higher education, the nation will progress faster that is the aim of their education institution, said Shashikiran.


The women wing president Lata P Shetty, registrar Prakash More, M D Shetty, Ikala Harish Shetty, Sudhakar S Hegde, B Vivek Shetty, Jayaram N Shetty, Annayya Shetty, Padmanabha S Payyade, Dr Sunita M Shetty, Satya P Shetty and other Bunts community leaders were present on the occasion.


A PowerPoint presentation of Bunts Sangh higher education institutions was screened.


Nagriguttu Vivek Shetty welcomed the gathering. Shrutika Shetty rendered the prayers.


Anna Leela College principal Dr K S Cheema, Ramanat Payyade Hospitality College principal Samyogita Morarji, Uma Krishna Shetty Management College director Dr Krishna Shetty introduced the guests.


Shankar Shetty, Karnire Vishwanat Shetty, chartered accountant Sadashiv B Shetty, Satish N Shetty, Praveen B Shetty, Shashikiran Shetty, Prbhakar L Shetty, chartered accountant Harish Hegde and others honored the dignitaries with flower bouquets.


Chandrahas K Shetty proposed vote of thanks.


The programme concluded with national anthem.


The college students presented variety cultural programmes on the occasion.