Foundation stone laid for the extension block at Pompei College, Aikala
Media Release


Kinnigoli, 25 Oct 2012: The foundation stone of the extension block of the NEW BUILDING of POMPEI COLLEGE, AIKALA is laid and blessed by the Bishop of Mangalore, Rt. Rev. Dr ALOYSIUS PAUL D'SOUZA on 6th OCTOBER, 2012.
Pompei College, Aikala, founded by the great visionary, Late Rev. Fr Bernard L.D' Souza in 1981, is growing in stature and has progressed tremendously. It has been catering to the educational needs of the rural youth for the last 31 years. The Alumni of this College who studied in this College are well placed all over the world. The student strength is increasing in number. The good quality education is provided in this College. The College has been re-accredited by NATIONAL ASSESSESMENT ACCREDITATION COUNCIL with an, "A GRADE" the highest grade conferred on any educational institution of higher learning in this country. Over the years the Institution has excelled in academic, co-curricular and extra-curricular activities in the university. The Institution has itched a reputation for itself. At present, the College Management has planned to introduce post-graduate courses to meet the changing needs of the employment market and make them competent.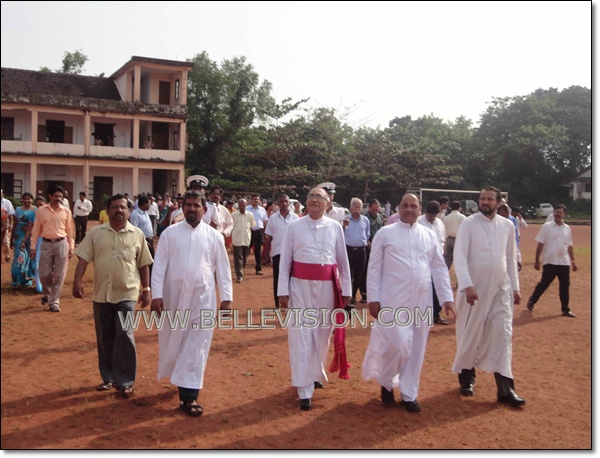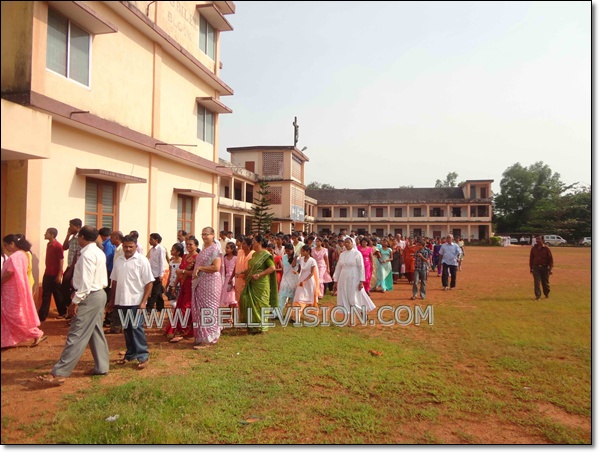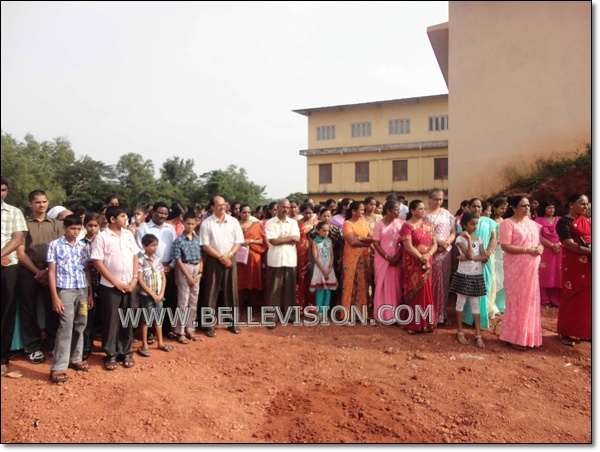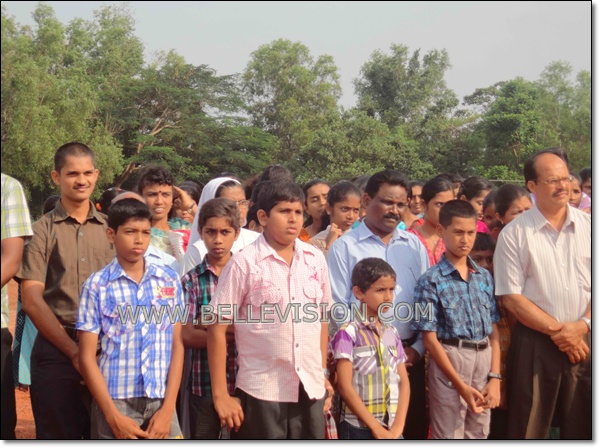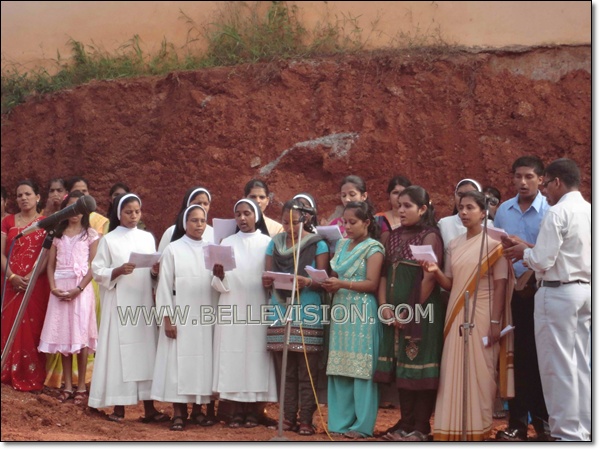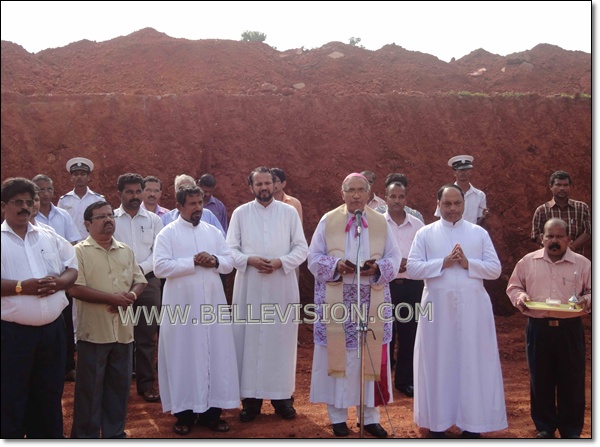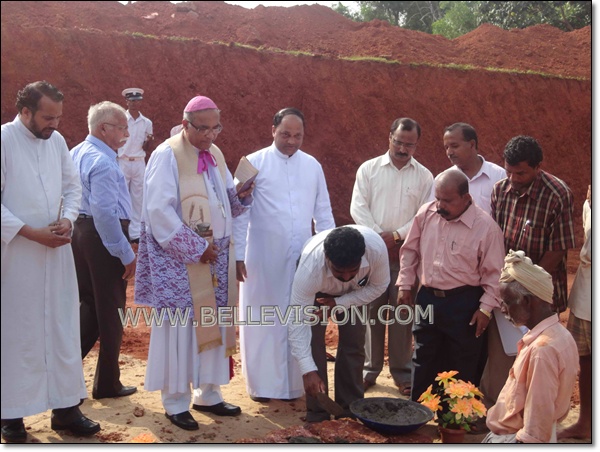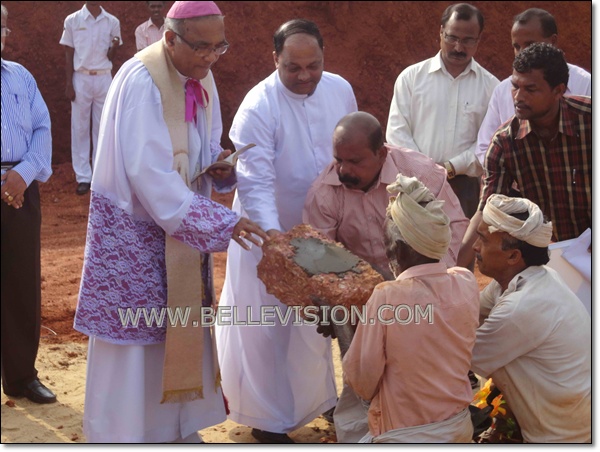 As the College surges ahead with time, it requires facilities to be offered to the academic needs of the community. The multi-utility building consists of Library, Classrooms and an auditorium. Already, two new class rooms were constructed in 2010-11. For such a mega project, which costs well over ` 1.65 crores has been ventured upon by the Management.

The Foundation stone of the extension block was laid and blessed by Rt. Rev. Dr Aloysius Paul D'Souza, Bishop of Mangalore along with Correspondent, Rev. Fr Paul Pinto. The ceremony was attended by the parishioners. Miss Reena A. D'Souza, compeered the ceremony. Prof. Patrick Menezes, Principal, thanked the Bishop for laying the foundation stone and blessing, and the people gathered. The Alumni President, Mr. Sharath Shetty, and PTA President Mr. Valerian Sequiera, The Engineer Mr Lawrence Cutinho were also present.

The Management seeks the generous financial support, from the well-wishers, the parents of our students, the parishioners, and the alumni of the College.