Mangalorean Community Celebrates Monti fest at St Antony's Church Sohar, Oman
Pics: Jackson DSouza

Bellevision Media Network


Sohar/Sultanate of Oman, 14 Sep 2017: The Mangalorean Catholic community of St Anthony's Church, Sohar, Sultanate of Oman celebrated the feast of the Nativity of Mother Mary, Monti Fest, on Thursday, September 7.
The service began with all the faithful gathering at the grotto at 8.00pm for the rosary. This was followed by the showering of flowers to honor Infant Mary, by singing the hymn, 'Sakkad Sangatha Melyam' and 'Moriyek Hogolhsiyan.'
The faithful entered the church from the grotto in a procession.
Mangalorean and Goan families dressed in their finest attended the much-awaited Konkani Mass which began at 8.45pm. The festal Mass was celebrated by Fr Marian Miranda, assistant parish priest of St Peter and Paul church, Ruwi. Lancy Goveas welcomed the celebrant and the gathering. He also briefed on the importance of Monti Fest in the life of Mangaloreans.
Fr Marian Miranda, in his homily explained the role of a Mother in our lives and stressed the importance of praying to Mother Mary who is our divine mother.
Melodious hymns were sung by the Konkani Choir.
The final hymn in praise of 'Monti Mai' was brought forward in the form of an enactment by children of the Mangalorean community as well as the Goans.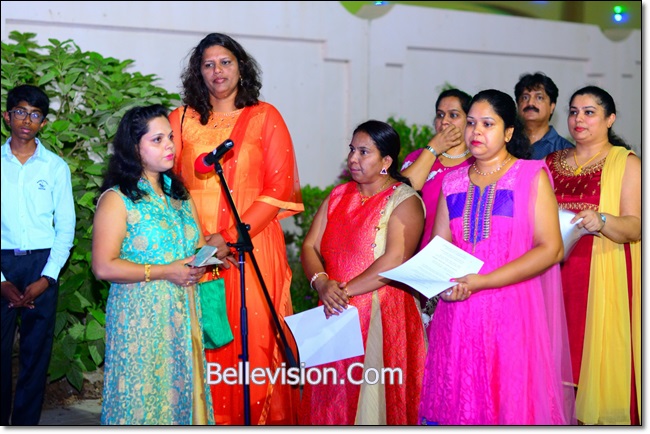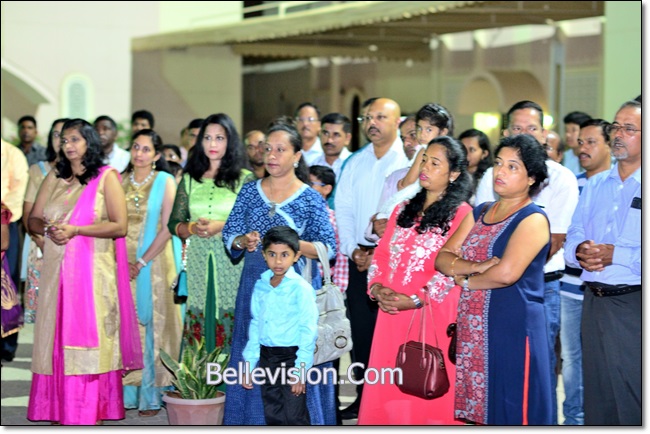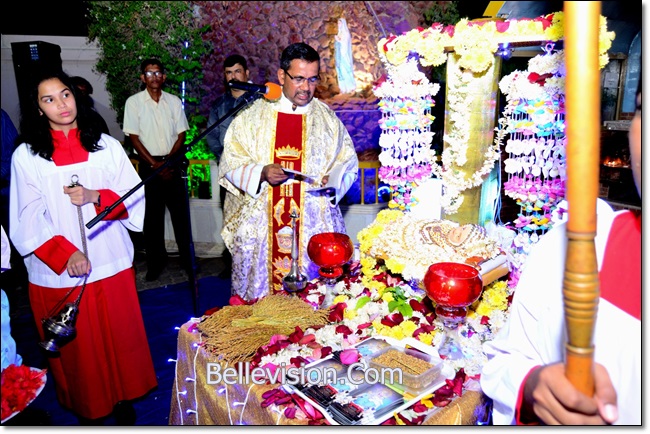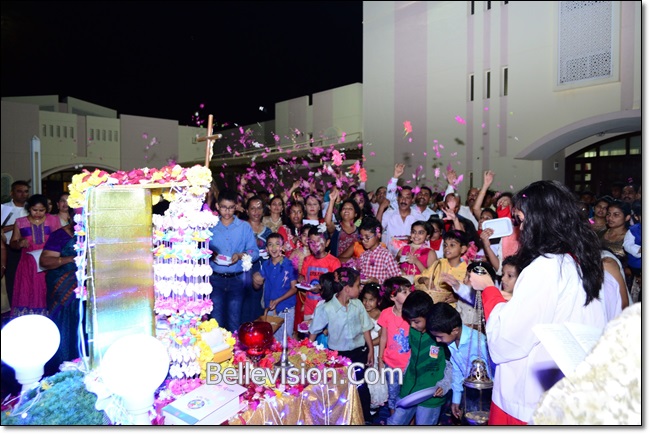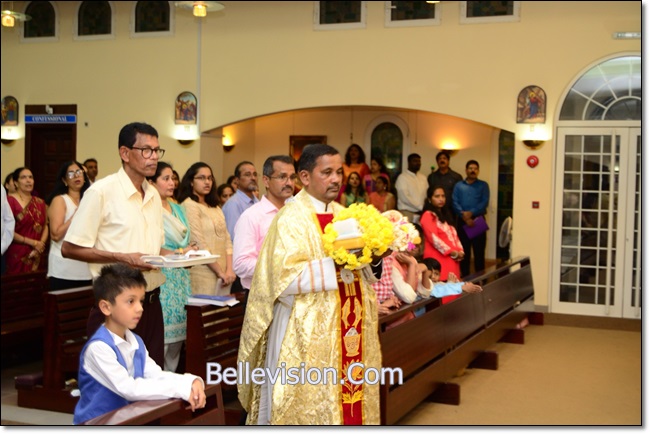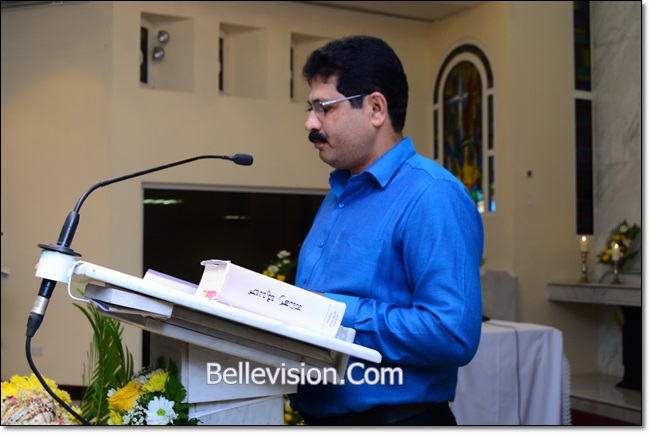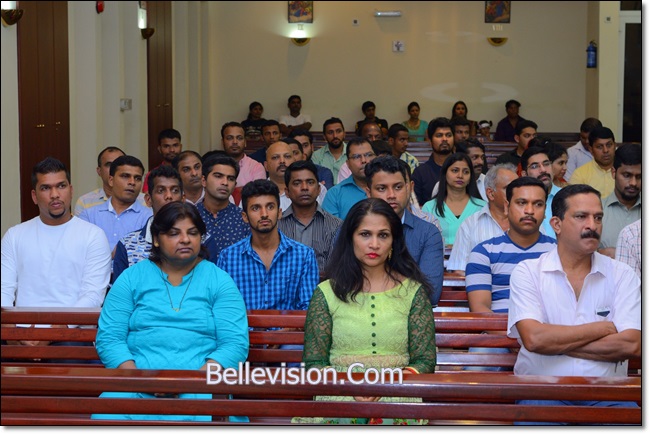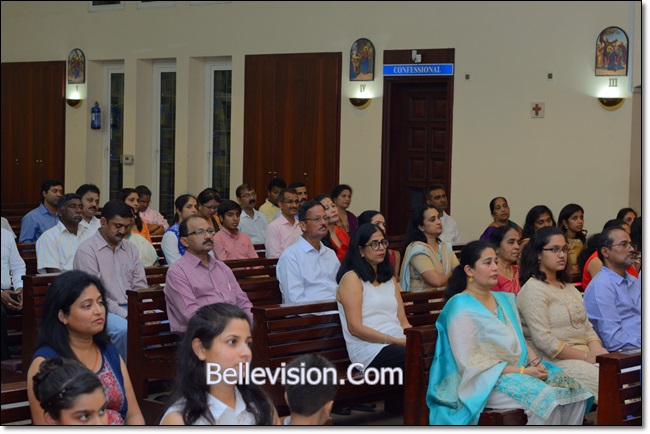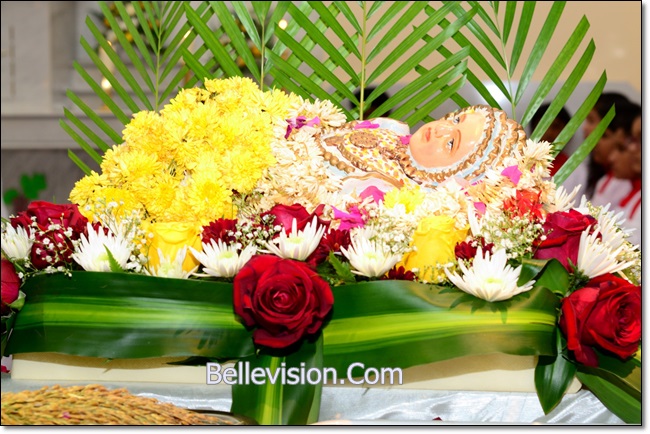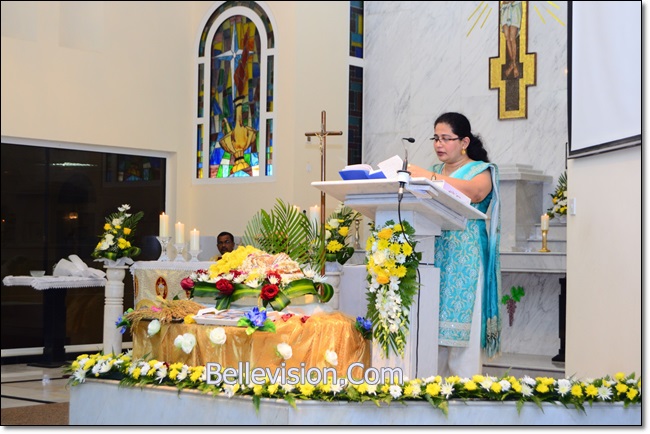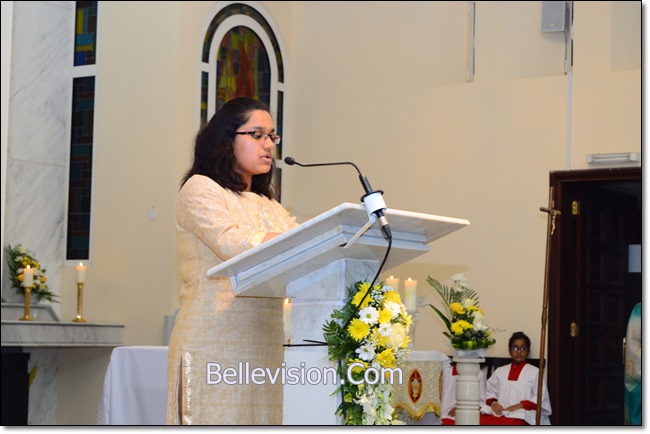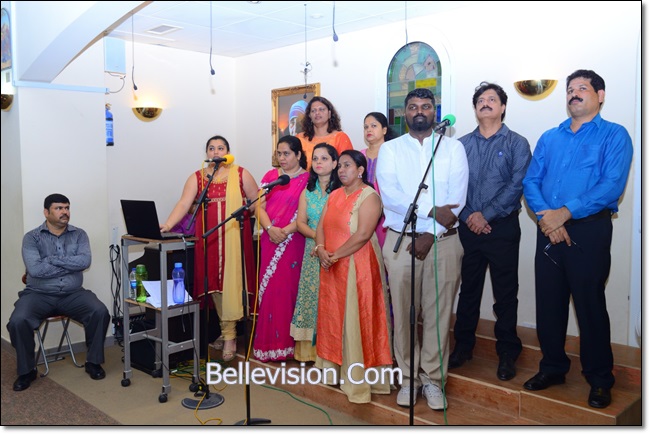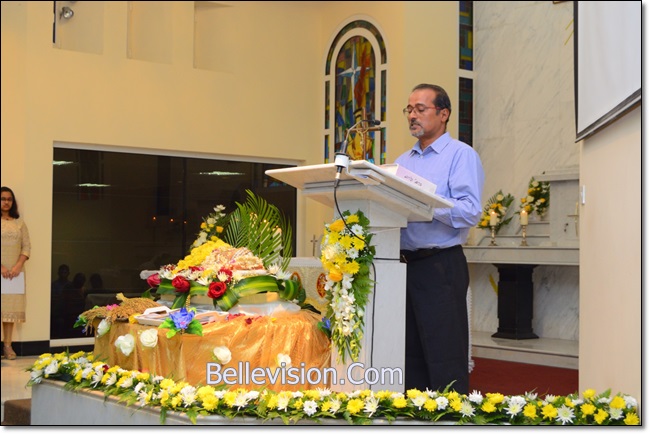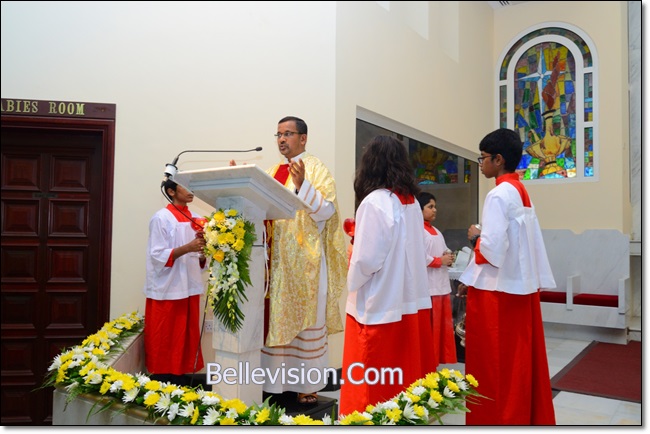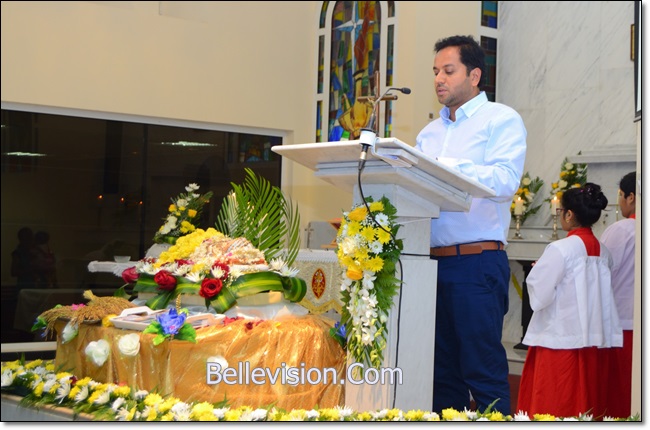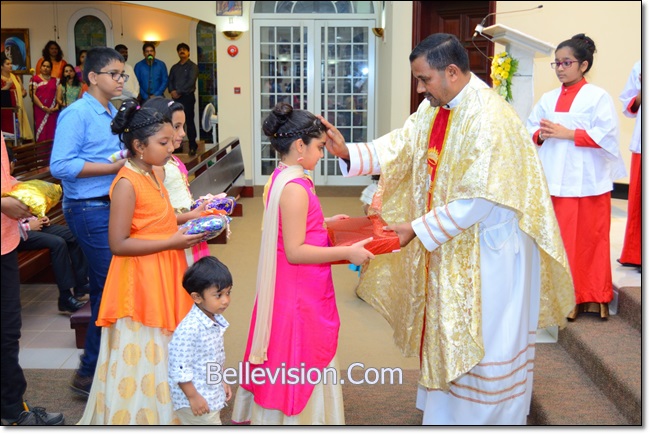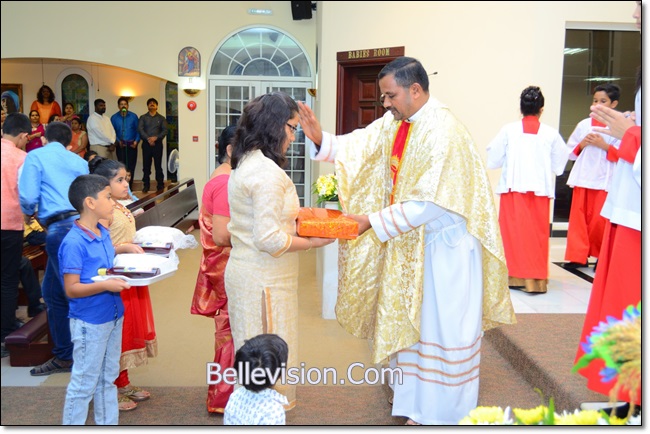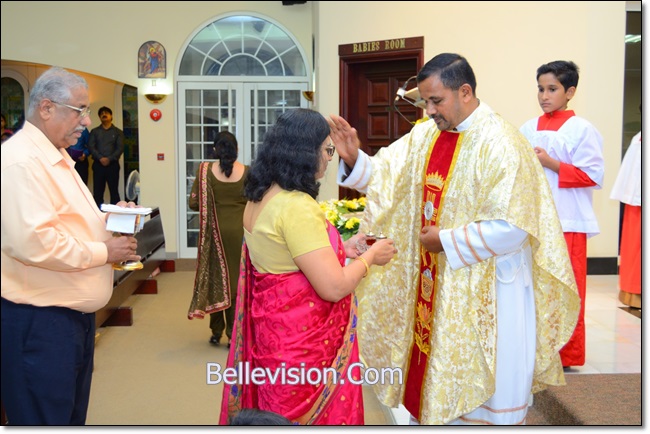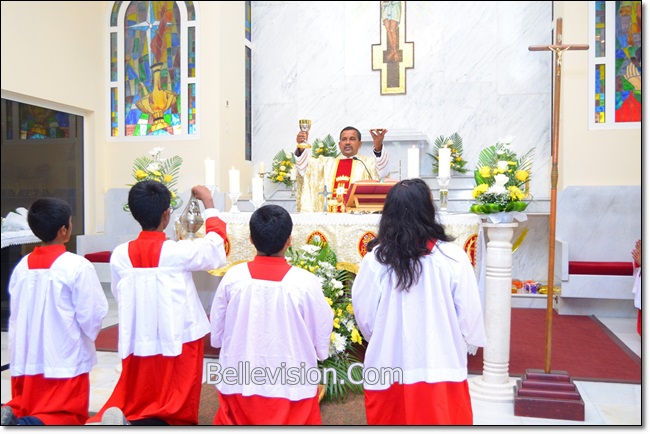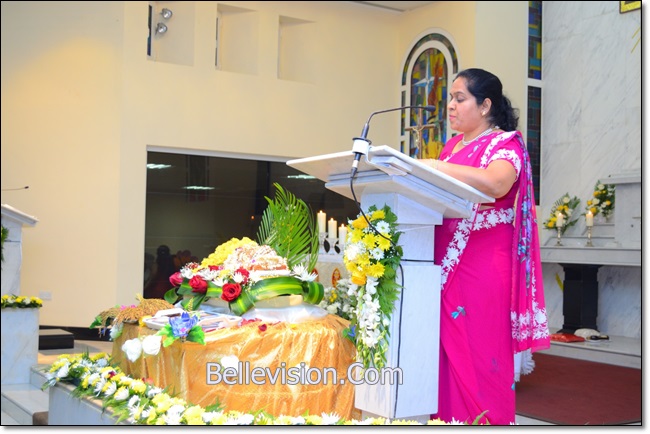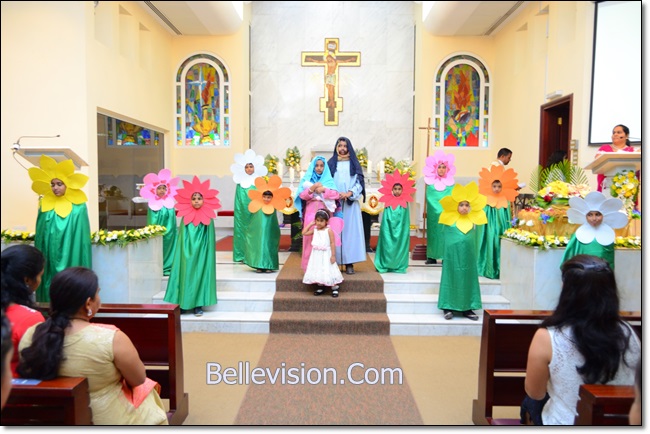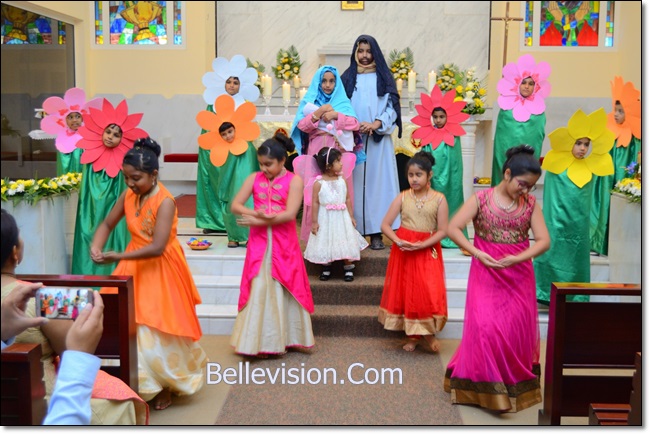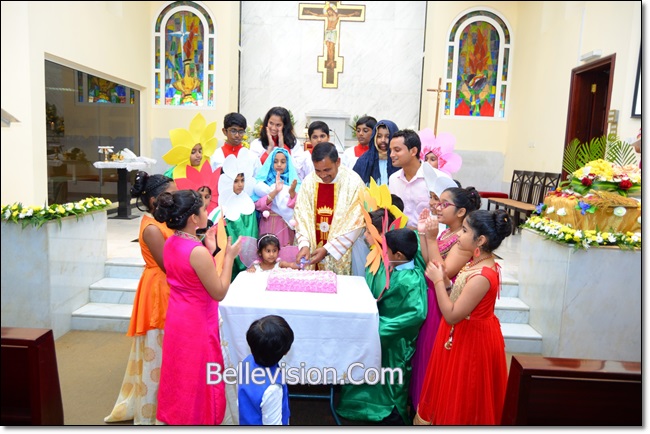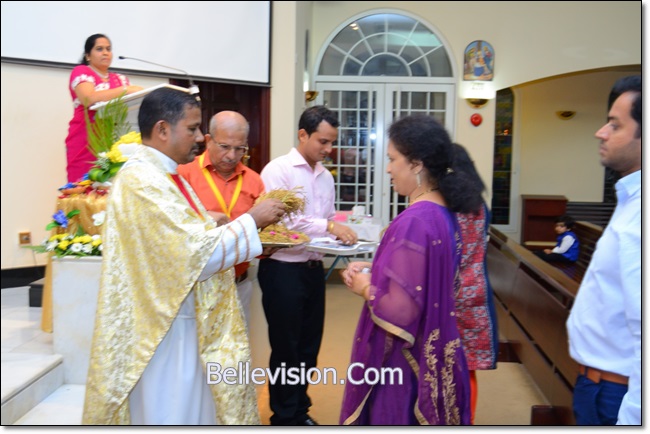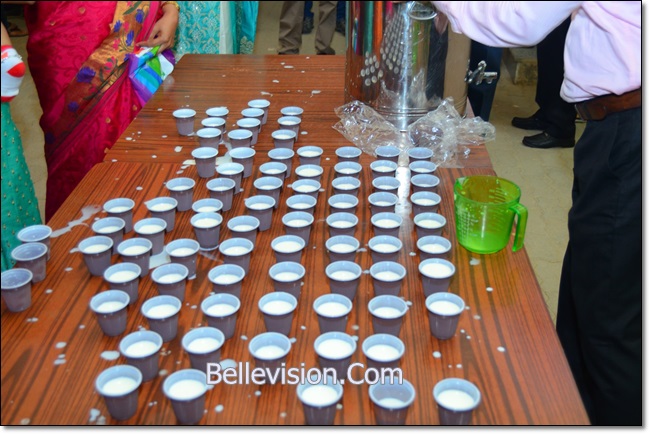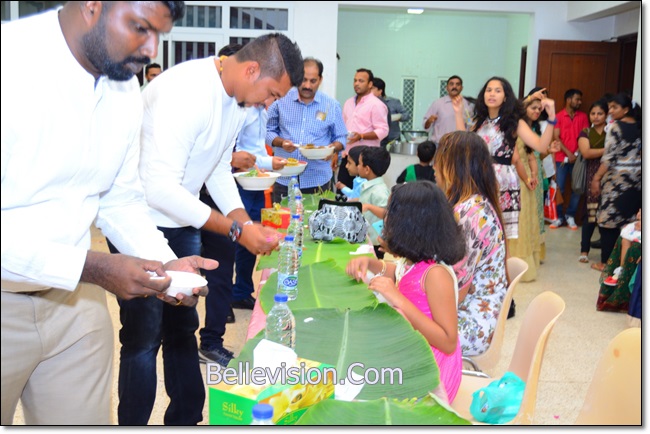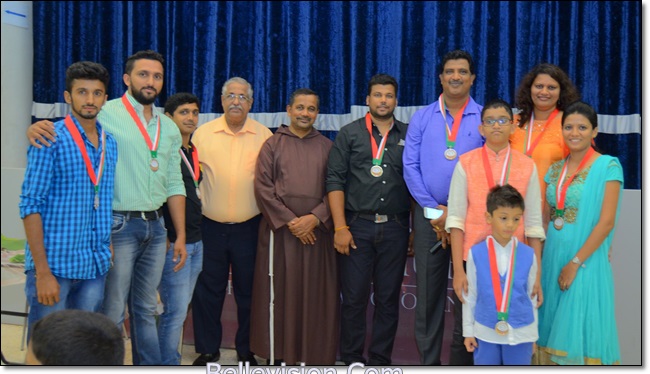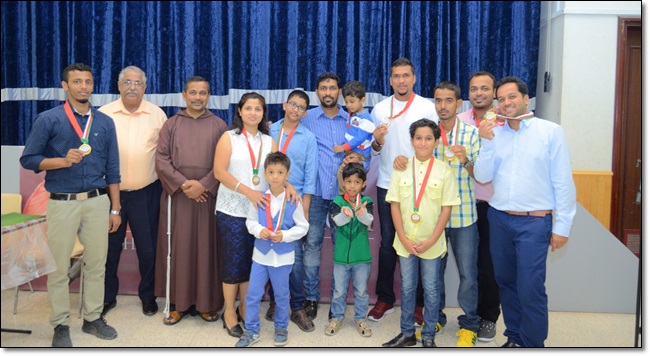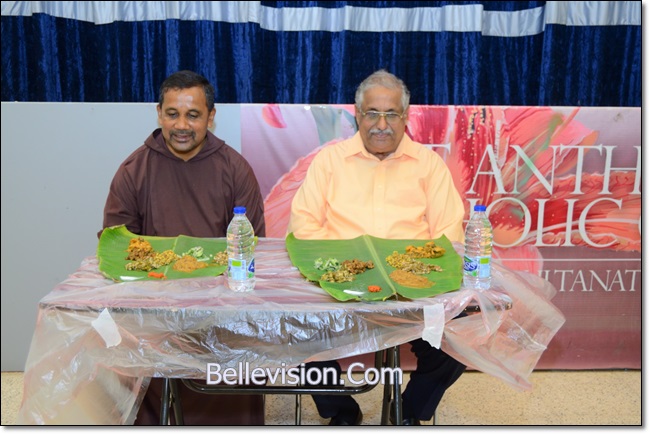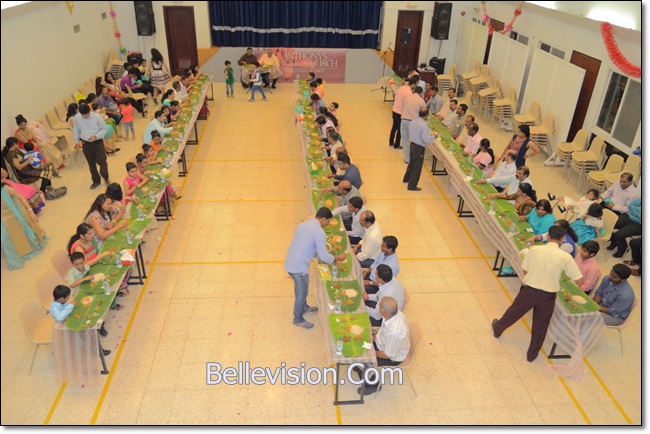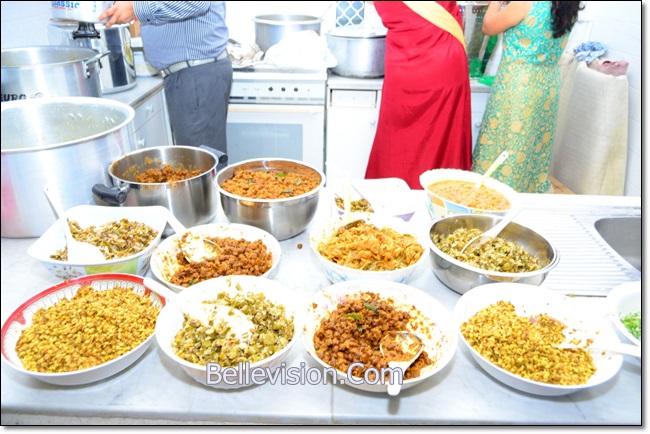 The vote of thanks was proposed by Maria Pramila D'Costa expressing gratitude to all who put their effort into organising this feast, the members of the community who prepared a variety of scrumptious food as well as those who came forward with donations in cash and kind.
Mementoes were awarded to students in appreciation of their excellence in studies and other achievements.
The specially prepared cake was cut by Fr Marian Miranda to commence the birthday celebration of Mother Mary. The gifts bags were distributed to the kids.
'Noven pivan' was distributed to all the faithful after mass.
Fr Marian Miranda blessed the food prepared in the traditional Mangalorean style, which was then served on banana leaves, was enjoyed by one and all present.
On this occasion medals were also distributed to players of the cricket series which had been played jointly by the men, ladies and children of the Mangalorean community.
The function concluded with the customary 'Laudate' being sung by all, led by Frank Lobo.