Bengaluru: Trio World Academy partners with Parikrma to transform Kodigehalli School
Bellevision Media Network


Bengaluru, 21 Jun 2017: Trio World Academy and Parikrma Foundation, in partnership with the department of education, Karnataka, have embarked on a mission to convert state-run school at Kodigehalli, near here, into a model government school in Karnataka. The three parties have signed an MOU to this effect. Under this model the school will receive a revamp of its curriculum, teacher training and the overall quality of education. The initiative also aims to train teachers and encourage practical application of knowledge in the students. In addition to this it also focuses on the development of English language skills in the students.
Parikrma will adopt its highly successful training modules to train the teachers of the school in both theoretical and practical teaching so that they can pass on the best to the students.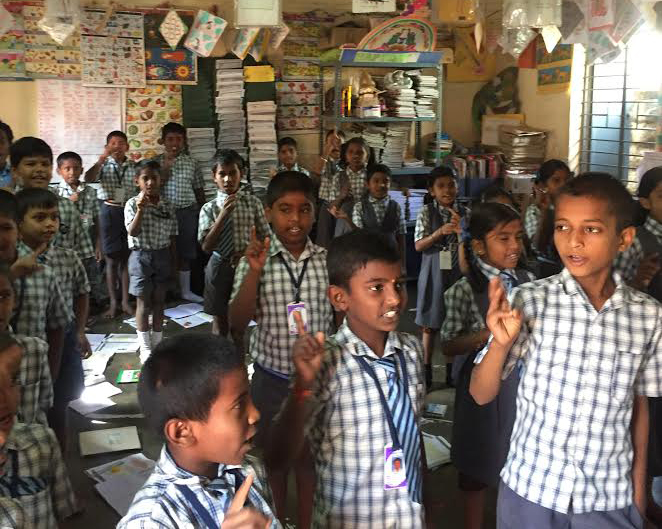 Apart from refurbishing the campus walls to look brighter and make for a conducive learning atmosphere, Trio World Academy will also be sponsoring the pay of one teacher involved in the project.
'The quality of education is the most important thing for students and this is exactly what this initiative hopes to provide. Students are entitled to good education and infrastructure. They can achieve great success when provided the same and our aim is to ensure that the school lacks nothing along these lines,' said KM Naveen, managing director, Trio World Academy.
Trio World Academy, in the past, has also installed CCTV inside the campus of the Kodigehalli Government School to boost up the security and donated shoes and uniforms.
About Trio World Academy
TRIO World Academy, established in 2007 is a day-boarding & residential school that provides Cambridge and ICSE curriculum. It offers the highest quality global education to children of all nationalities. Recently the school has been listed as IBDP candidate school. The multi cultural environment of the school has earned much appreciation in the span of just few years. Through its world class curriculum TRIO imbibes the four core values of Leadership, Discipline, Academic Excellence and Service among its students. TRIO is the pioneer school in Karnataka to undertake focused initiative to encourage & promote fairer terms of trade for farmers and workers in their curriculum.