Street plays are effective in reforming alcoholics - Heggade
By Sunil Bekal

Bellevision Media Network


Beltangady, 13 Mar 2017: Alcoholism is a social menace draining the human resources. Meanwhile, the street plays are effective in reforming the society by changing the mindset of people, said Sri Kshetra Dharmasthala Dharmadhikari D Veerendra Heggade.
Heggade was speaking after viewing the street play on perils of alcoholism that was organized by Karnataka state Alcoholic Reform Board, Akhila Karnataka Jan Jagruti Vedike, Puttur Bar Association and many social welfare/voluntary organizations at Dharmasthala, here on Sunday, March 12.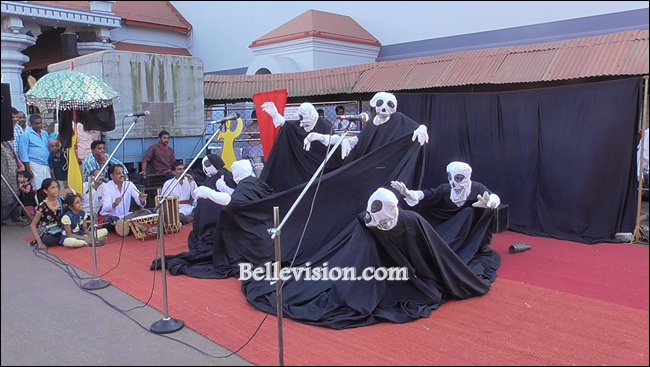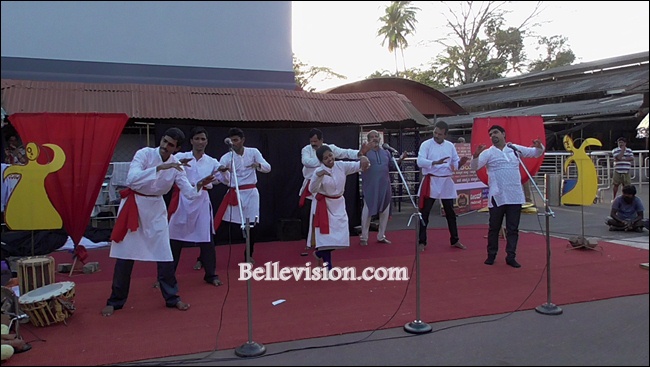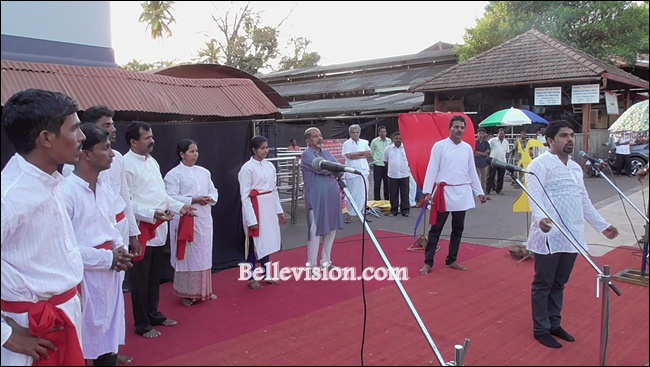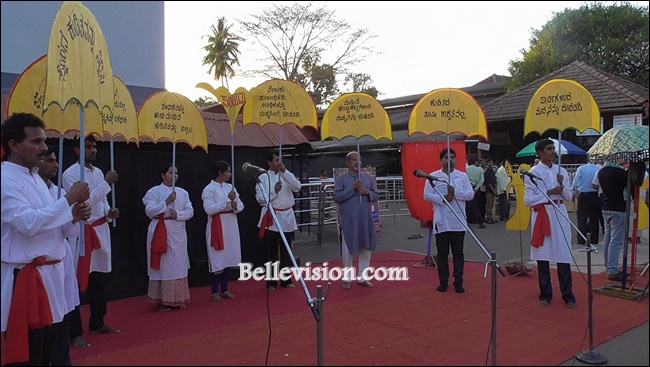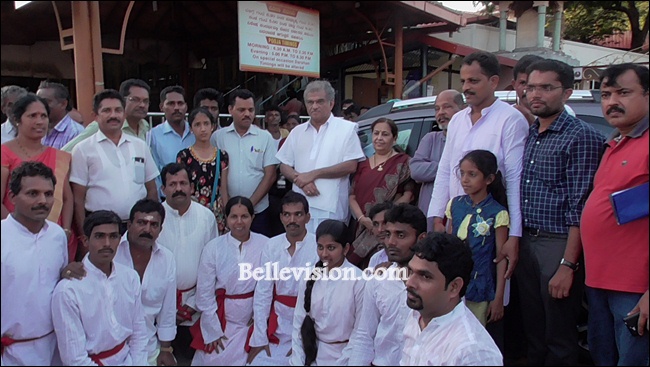 Youth are the precious human resources of our country, while the street plays are effective in changing their mindset to shun alcohol and live a decent life.
The artistes presented street play that was indeed realistic in conveying the message to reform life.
Hemavati V Heggade was present.
Jan Jagruti Vedike director Vivek Pais, project officer Timmayya Naik, Sri Kshetra Dharmasthala Rural Development Project director Sitaram Shetty and staff assisted in the programme.