Students from TRIO World Academy celebrate International Yoga day
Bengaluru, 21 June 2015: Students from TRIO World Academy celebrate International Yoga Day at their Sahakarnagar Campus. Children of different cultural backgrounds come together to participate in the first International Day of Yoga. On the longest day of the year the students performed various asanas and Yoga is an integral part of curriculum at TRIO. The school believes such events will promote the ancient practice. Through Yoga TRIO inculcates sense of discipline that helps students to deal with challenges in all walks of life.
"Yoga is an invaluable gift of India's ancient tradition. It amalgamates the spirit of the mind and body. It synchronizes the thought and actions. Practicing yoga on a daily basis brings a sense of fulfillment to life. In a way yoga helps one develop a bond with nature. Adopting it as daily routine brings a holistic approach to health and hence we motivate our students to practice the ancient exercise that defines our culture," said Mr. K M Naveen, Managing Director of TRIO World School.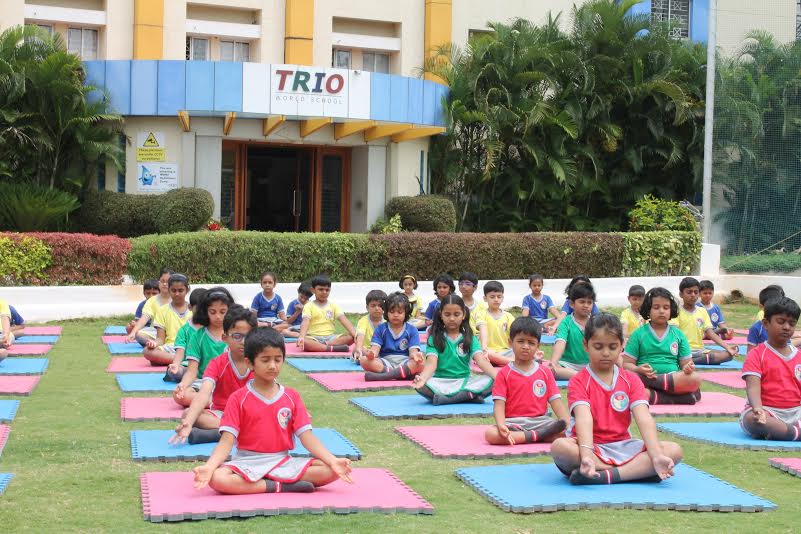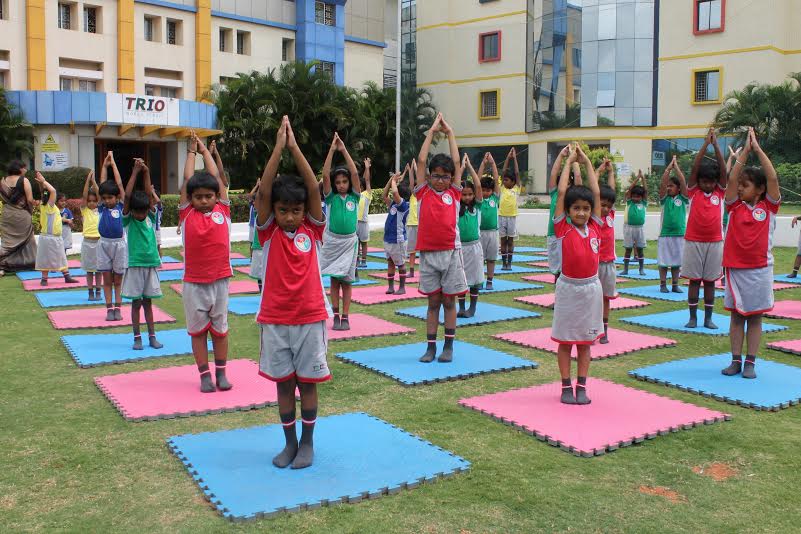 About Trio World Academy:
TRIO World Academy, established in 2007, provides IGCSE, ICSE, AS and A-Level curriculum. It offers the highest quality global education to children and young people of all nationalities within a safe and caring environment. The school has become a favourite of not only among Indian students living in IT City of Bangalore but also students from around 21 other countries, and remarkably so, over a span of just few years. TRIO is the pilot school in Karnataka to introduce Fair Trade, a movement which ensures better prices, decent working conditions, local sustainability, and fairer terms of trade for farmers and workers, in their curriculum.