Veteran Konkani Litterateur J B Moraes (81) passes away
By Rons Bantwal

Bellevision Media Network


Mumbai, Dec 30, 2014: Eighty-one-year-old John Baptist Moraes , popularly known as J B Moraes, Konkani veteran poet, story writer, novelist, playwright, editor, columnist, translator and organizer passed away here on Tuesday December 30 early morning.
J B Moraes was a native of Niddody, near Mundkoor in Moodbidri taluk of DK district. He worked as depot manager with Park Davis Ltd in Mumbai.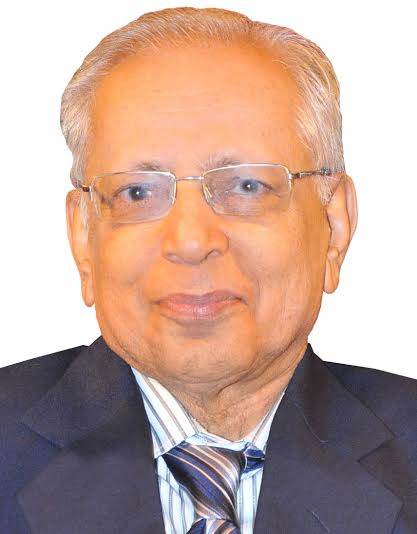 Literary achievements
He had embodied the love for Konkani literature whilst studying in high school, by becoming founder member of Konkani Prachar Mandali.He published the handwritten monthly paper in Konkani thereby enabling fellow students to take interest in Konkani. He has authored 11 books; amongst them some are written in Devanagari and Kannada script. His first book was the translation of Shakespeare's play 'Romeo Juliet' was published in 1954. His poetry, 'Navi Vokal' was published in 1922. His first novel, 'Koshedan Kelli Khoon' bagged prize from Goa Konkani Basha Mandal in 1980. His second poetry 'Bitarlen Tufan' published in 1984 bagged Central Sahitya Academy Award.
He has translated Sri Mugali authored book on Kannada literary history into Konkani that was published by Karnataka Konkani Sahitya Academy. He has also translated Dr Shivaram Karant authored Kannada novel 'Chomana Dudi.' His poetry 'Putifarachi Bail' was published in Goa. His book on info of top Mangalorean personalities – 'Manglurchi Ujwal Ratna' was published. His greatest achievement in Konkani literature is, authoring autobiography of Mangalorean top politician George Fernandes in Konkani during 1999. He was at AIR, Mumbai, broadcasting poetry, stories, discussion, etc since 1961 till recently.
Je has authored 'Masterpieces of Indian Literature' that was published by National Book Trust because of his indepth knowledge on Konkani's 2 top poets Louis Mascarenhas and Cha Fr D'Costa. His poetry has been translated and published by American Anthology of Poetry and Indian Literature. It has been translated in Hindi and Kannada.
He has authored the history of Karnataka Konkani literature that was published in the book 'History of Konkani Literature, published by Sahitya Academy with the anthology of Dr Manohar Sirdesai. He has attended several Konkani and multi-lingual poets' conventions across the nation.
Konkani Crusader
He has played key role in reviving Konkani Basha Mandal in Mumbai during 1992. He has taken the leadership of golden jubilee celebration of Konkani Basha Mandal during 1993 and twenty-first All India Konkani Parishat during 1992 in Mumbai. He was a resource person for budding Konkani writers and poets both in Mumbai and Mangaluru. He was pursuing the cause of setting up Konkani Academy in Maharashtra and a Konkani Bhavan in Mumbai through Konkani Basha Mandal.
Theater artiste and translator
He is the playwright of 2 plays, one is based on Bible. His favorite the late Cha Fra D'Costa is the lead role in one of his play. He has not only translated 'Chomana Dudi' and 'Kannada Sahitya Charitre' in Konkani, novels of Arthur Connan Doyl and Sherlock Homes were also translated. He was a leading translated made his entry in national translators diary.
As a journalist
He was the founder editor of 'Konkan Daiz' in 1948. He was the editor of 'Konkan Daiz Monthly' in 1958. He was in the editorial board of 'Divo' Konkani Illustrated Weekly from 1995 to 1998. He also served as editor of 'Konkani Saad', bulletin of Konkani Basha Mandal. He has presented paper on Konkani journalism and challenges during the first World Konkani Sammelan. He has also authored the fifty years of history fo Konkani Basha Mandal during golden jubilee celebration in 1992.
Awards
His poetry, 'Bitarle Tufan' bagged Central Sahitya Academy Award in 1985. Maharashtra government honored him in 1990. He also bagged, 'Sarvottam Book Award for his autobiography on George Fernandes by Dr T M A Pai Foundation, Manipal, in 2001. He also bagged Sandesha Pratistan Puraskar in 2001, Daiji Dubai Sahitya Puraskar in 2005 and Efficient Officer Award for his long service by his employer Park Davis Ltd. He also bagged 'Divo Lifetime Award' conferred by Mumbai-published 'Divo' Konkani Illustrated Weekly in 2013.
He was married to Matilda Pinto in 1957 and they have 4 sons. Matilda is living retirement at Ritz Convent View Co-op housing society, Chembur village road, here.